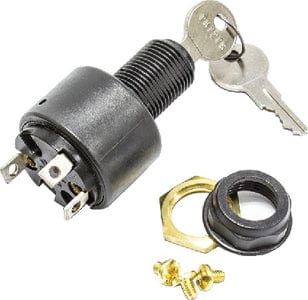 POLY IGN SWITCH BAYLINER REPL
Type Conventional Material Polyester Max Panel 5/8" Terminals 3 Screw Boot No Mtg Hole 7/8"
All amperage ratings are at 12V DC.


Polyester Switches: Provide maximum corrosion protection and eliminate potential shorts. Inner seal between cylinder lock and contact plate.


Brass Switches: Traditional corrosion resistant construction.