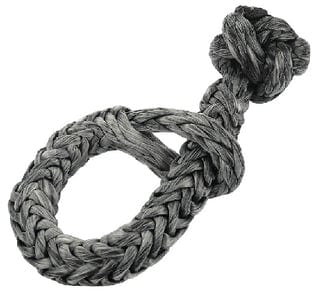 SOFT ROPE SHACKLE-1/4" X 3.15"
Used in place of metal shackles. Will not damage paintwork, corrode or rust. Made of UHMWPE - has both the highest abrasion resistance and highest impact strength of any plastic.
43311:
Dimension: .25" x 3.15" (equivalent: 3/8" metal shackle)
43321:
Dimension: .55" X 5.9" (equivalent: 3/4" metal shackle) Break Strength 6,500 lbs.
Price is per unit.Also available in a case of 12. Please call us if interested in case pricing.