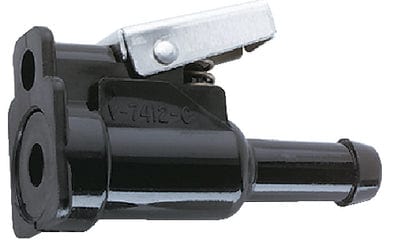 OMC FEMALE TANKFITTING LP
Attwood fuel tank fittings and hose fittings are suitable for use with leaded, unleaded, ethanol blended and alcohol-blended fuels. Clamps are not included. Use thread sealant tape on all threads.
LP= Low Permeation Connector Hose Fitting - Female Fits 88836 Material Molded acetal Thread - Hose 3/8" ID OEM # OMC 176445 3/8"