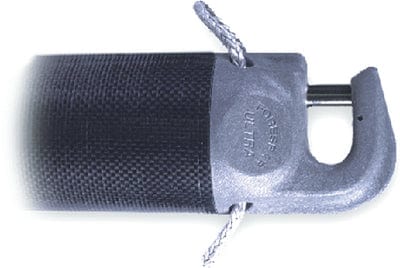 FITTING POLE ULTRA UXP-250
Designed for high strength, low weight and resistance to wear and corrosion; the Ultra Series composite end fitting is perfect for aluminum or carbon fibre spinnaker and whisker poles. The sailor's choice for inshore and offshore racing and cruising. Available with or without triggers. Maximum recommended boat LOA is 43'. Model UXP-250-EF Length 3.125" Fits 2.5" Dia.
All Ultra ends require minimum 1.5" i.d. rings. Undersized rings damage ends and voids warranty.


Trip line is Spectra™ with terminal eyestrap included. Length is sufficient for standard pole lengths based on diameter.