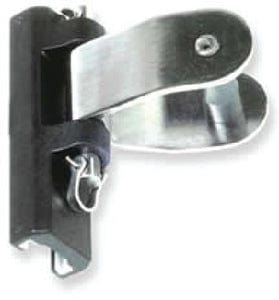 CAR HD SPIN POLE 1 1/4 FC-125
Allows both vertical and horizontal movement while eliminating undesirable twisting motion of the spinnaker pole. The car slide is a high strength, stainless steel car body. The pole acceptance jaw is stainless steel. Fits all standard 1-1/4? x 3/16? flat stainless or aluminum T-track.
Recommended for ?UTR? and ?UXP? type spinnaker pole ends. Recommended for UTR and UXP type spinnaker pole ends.