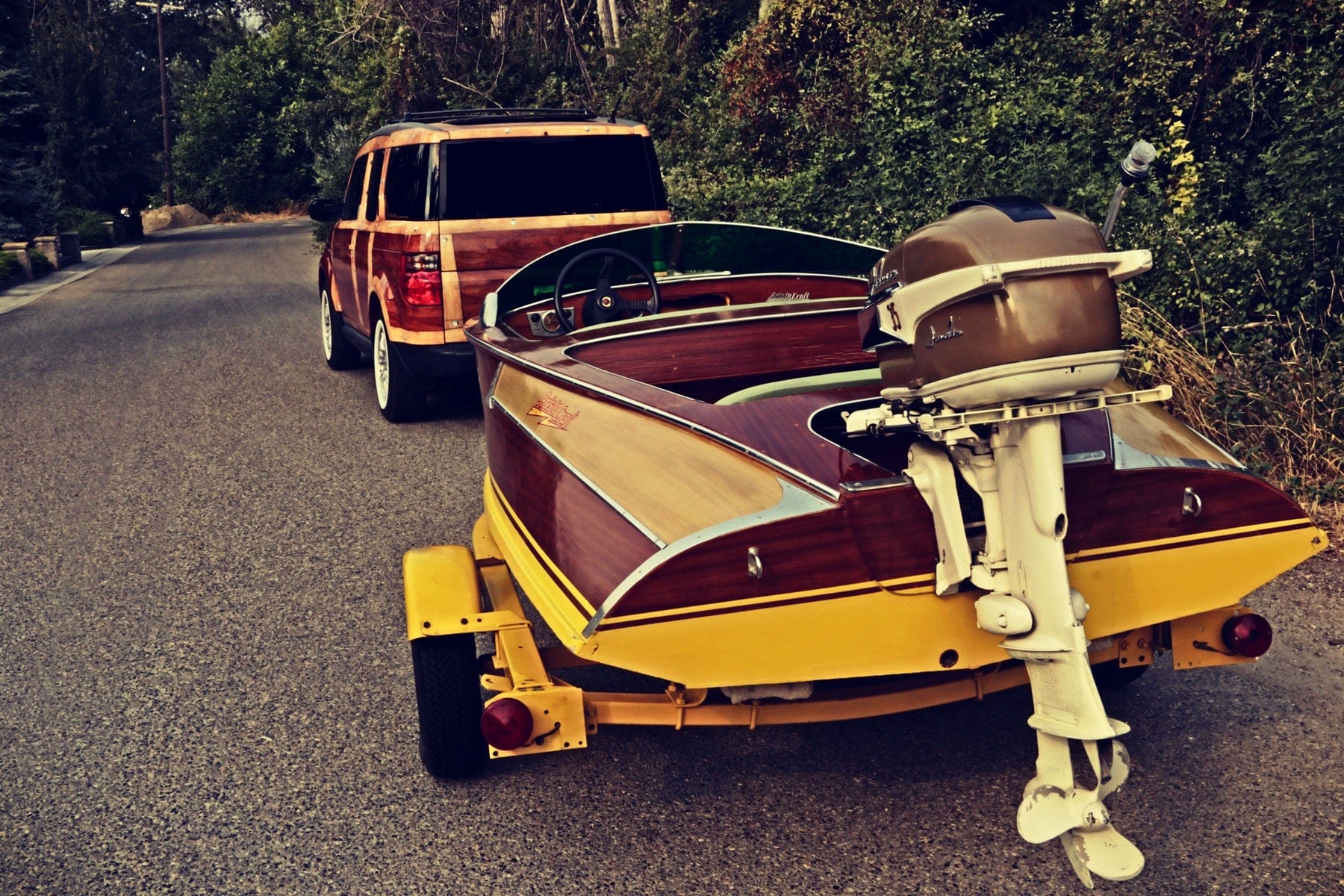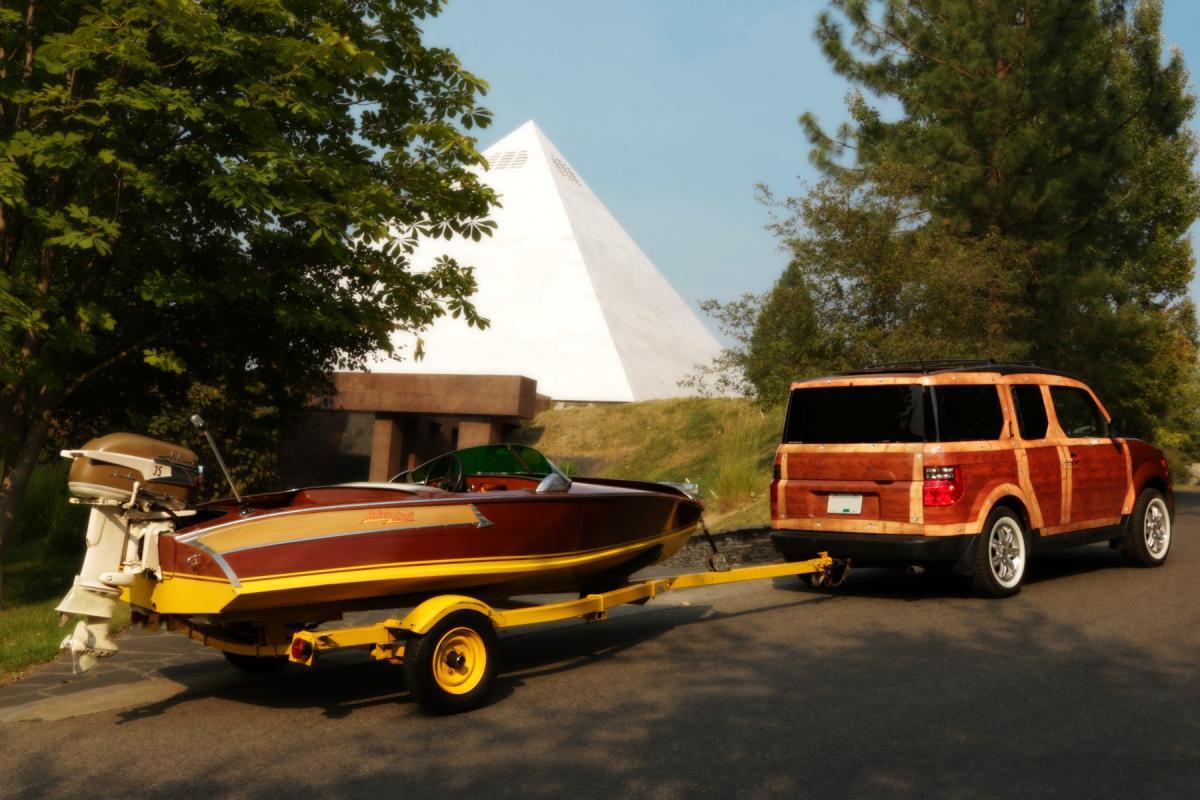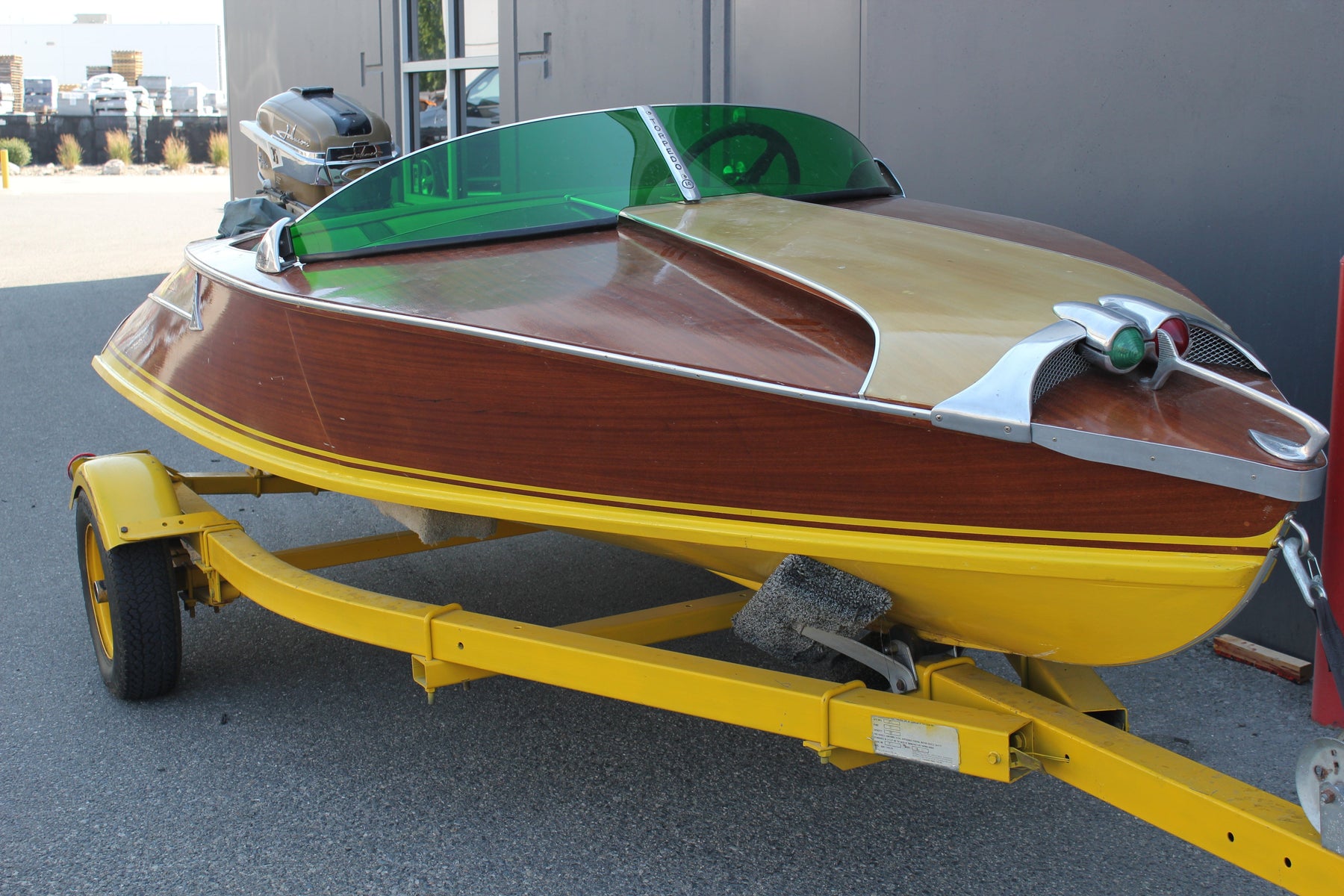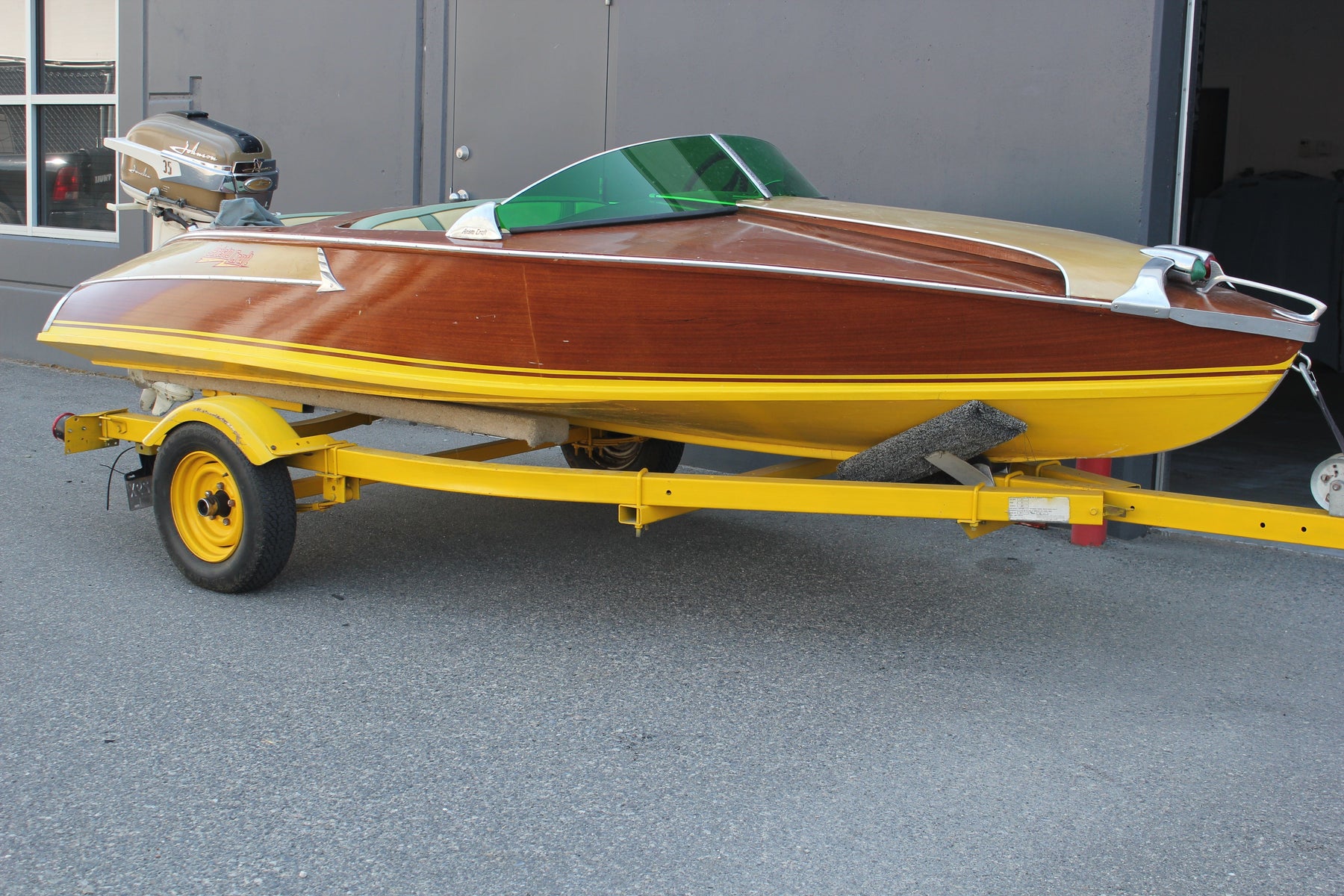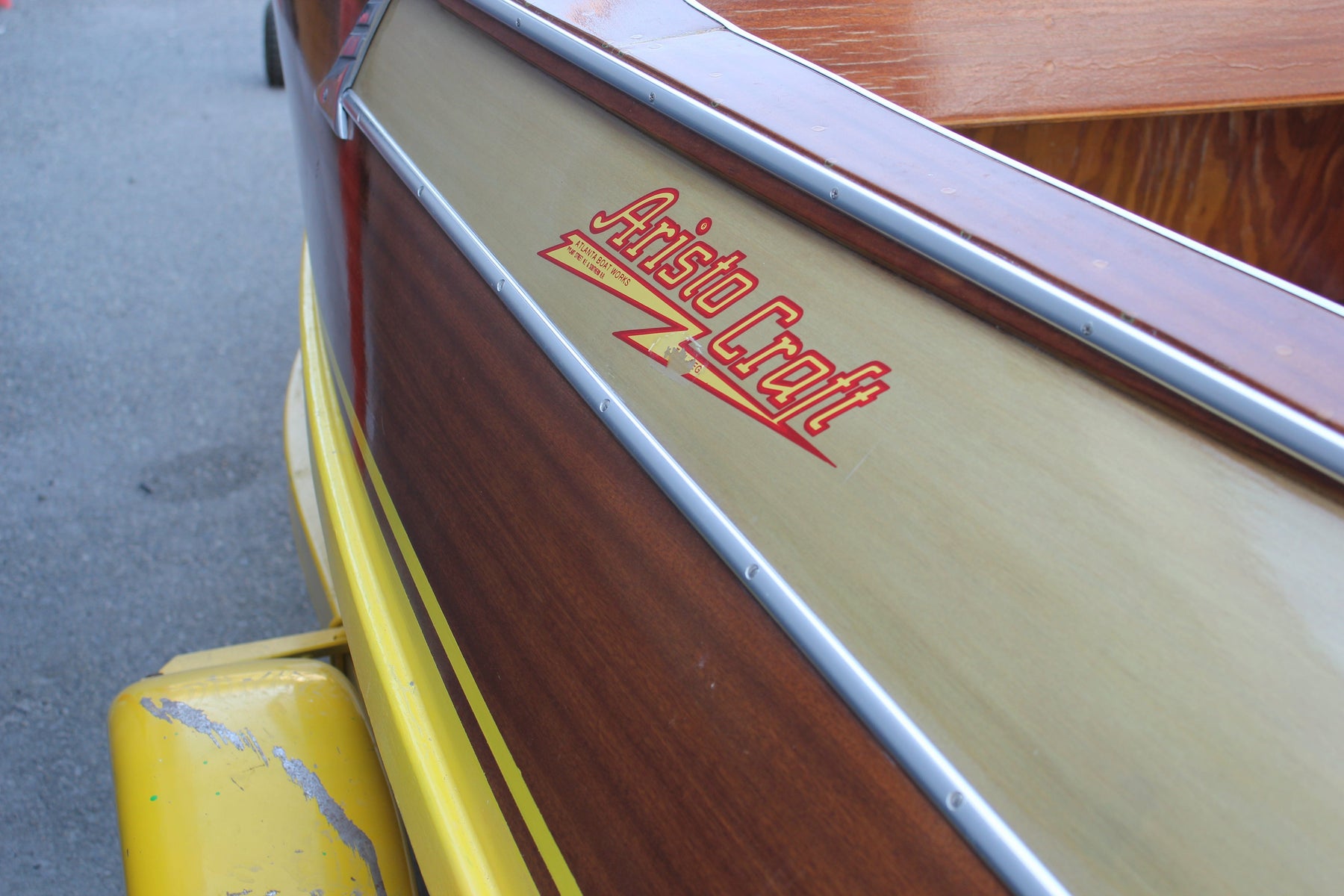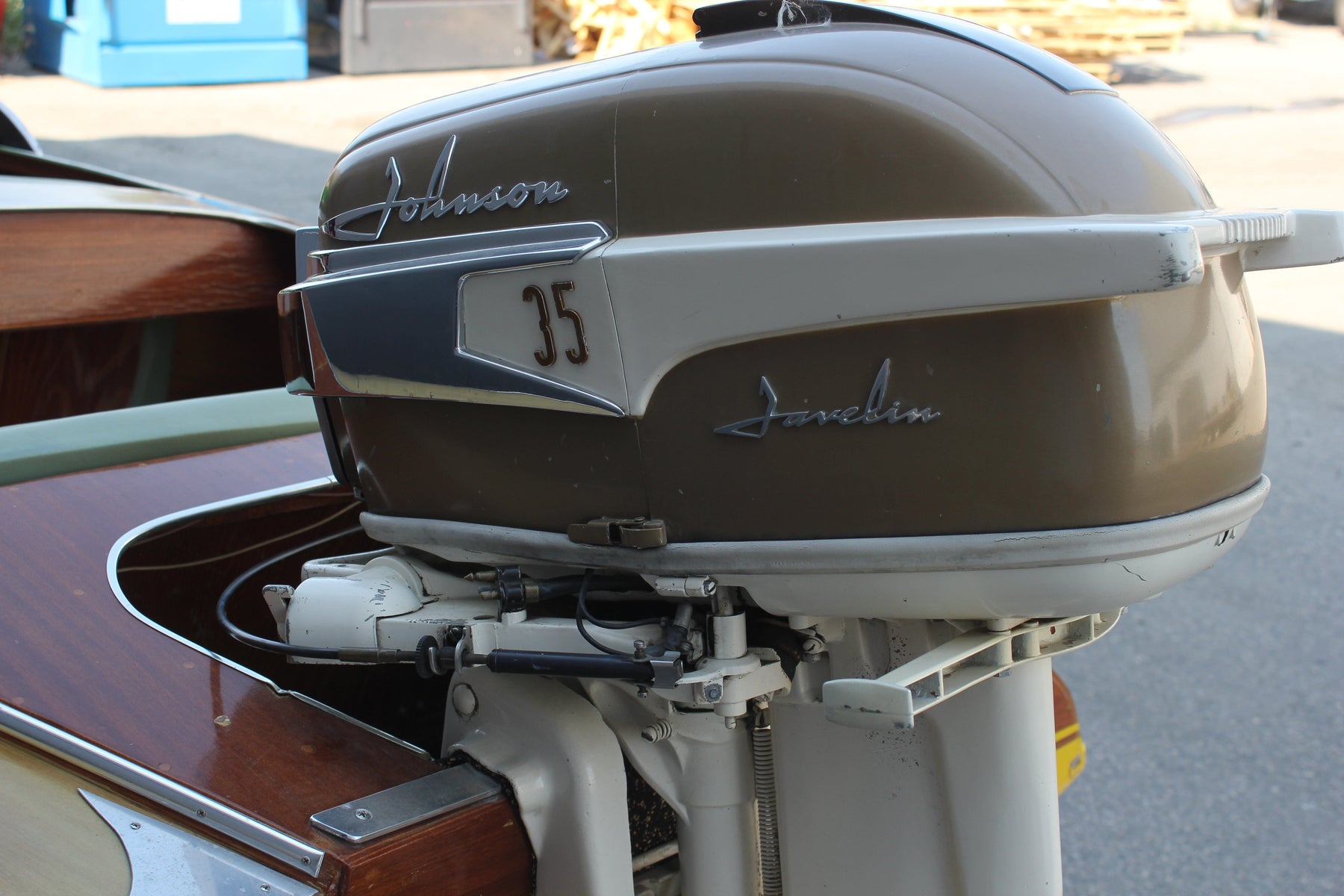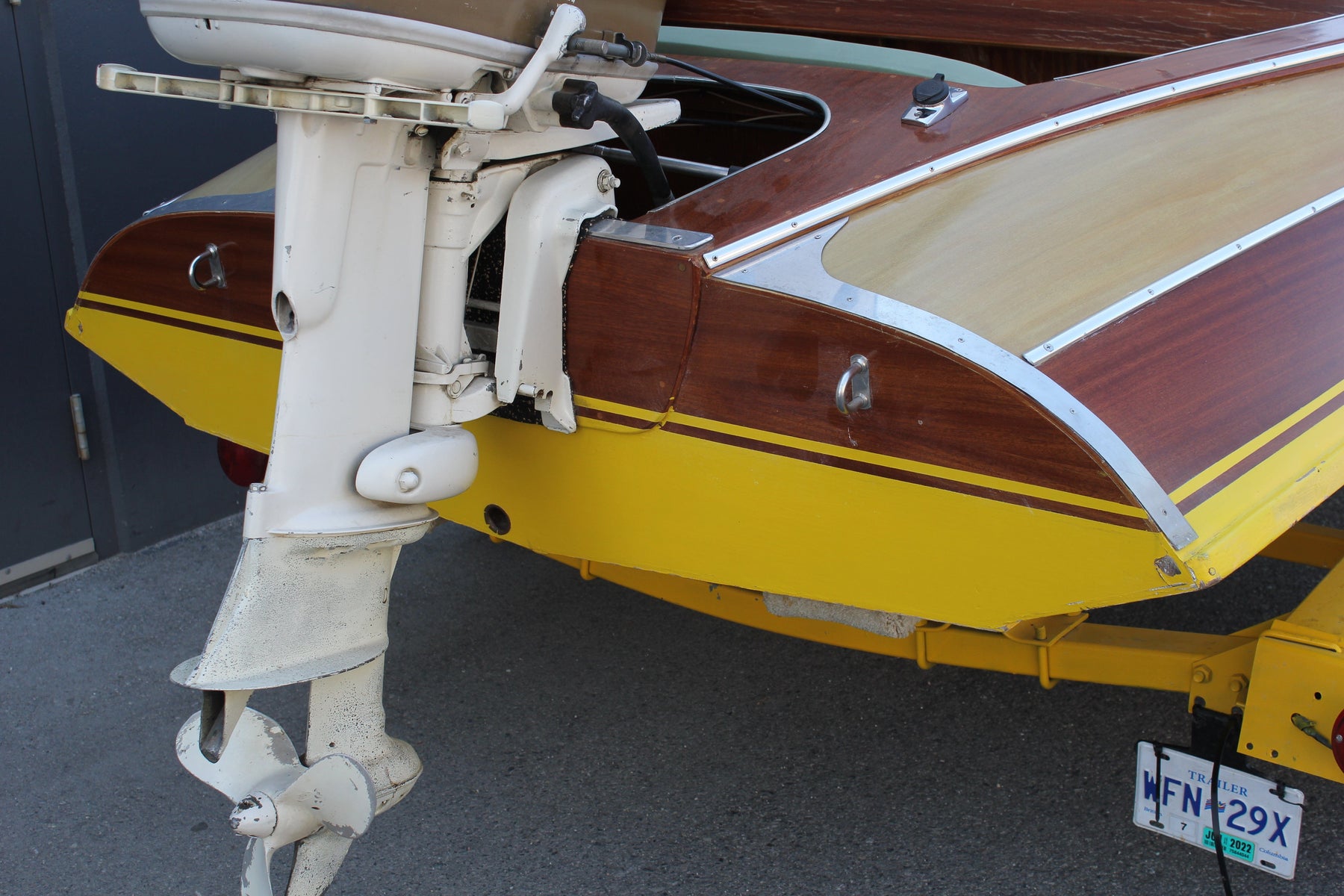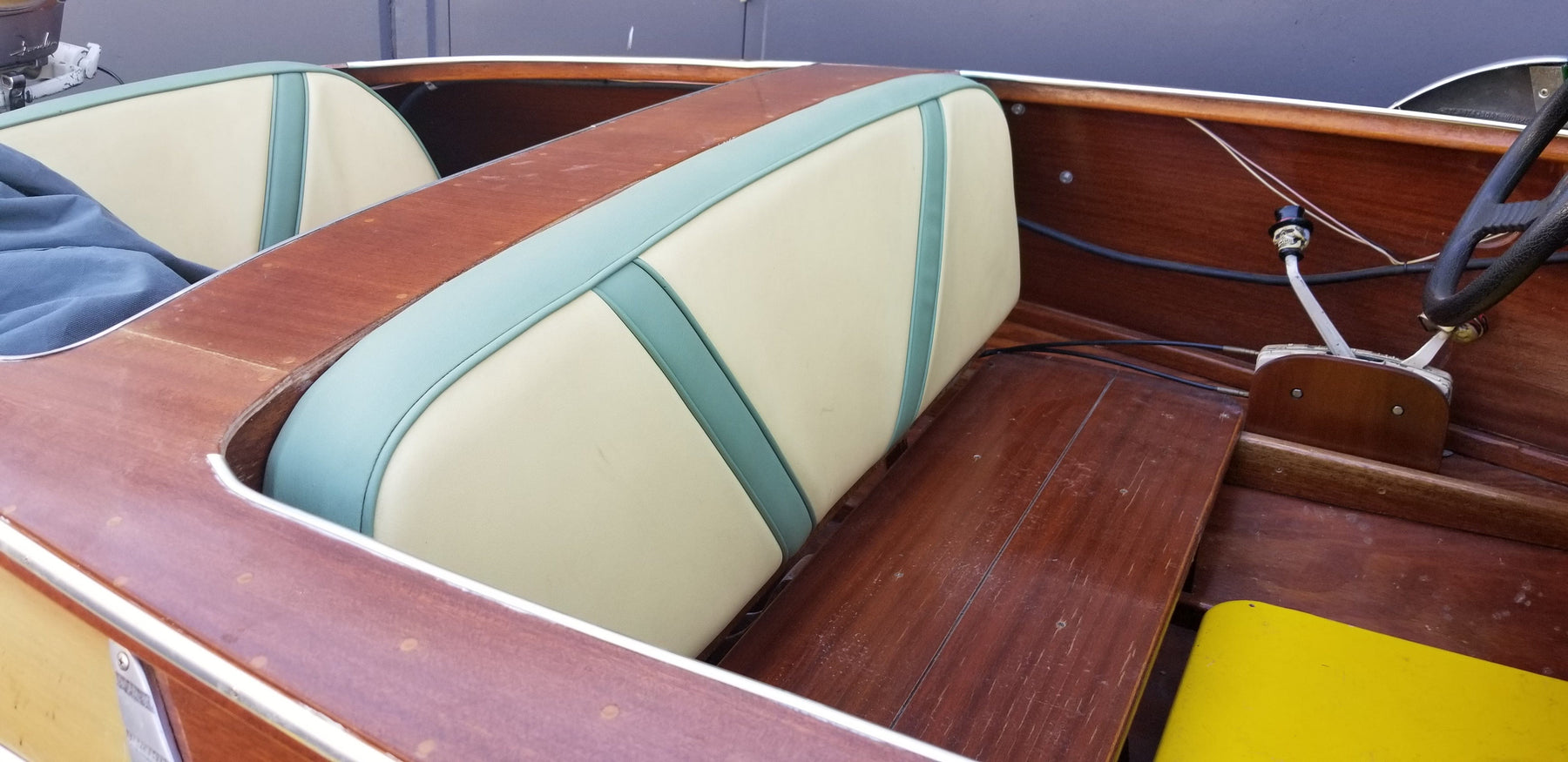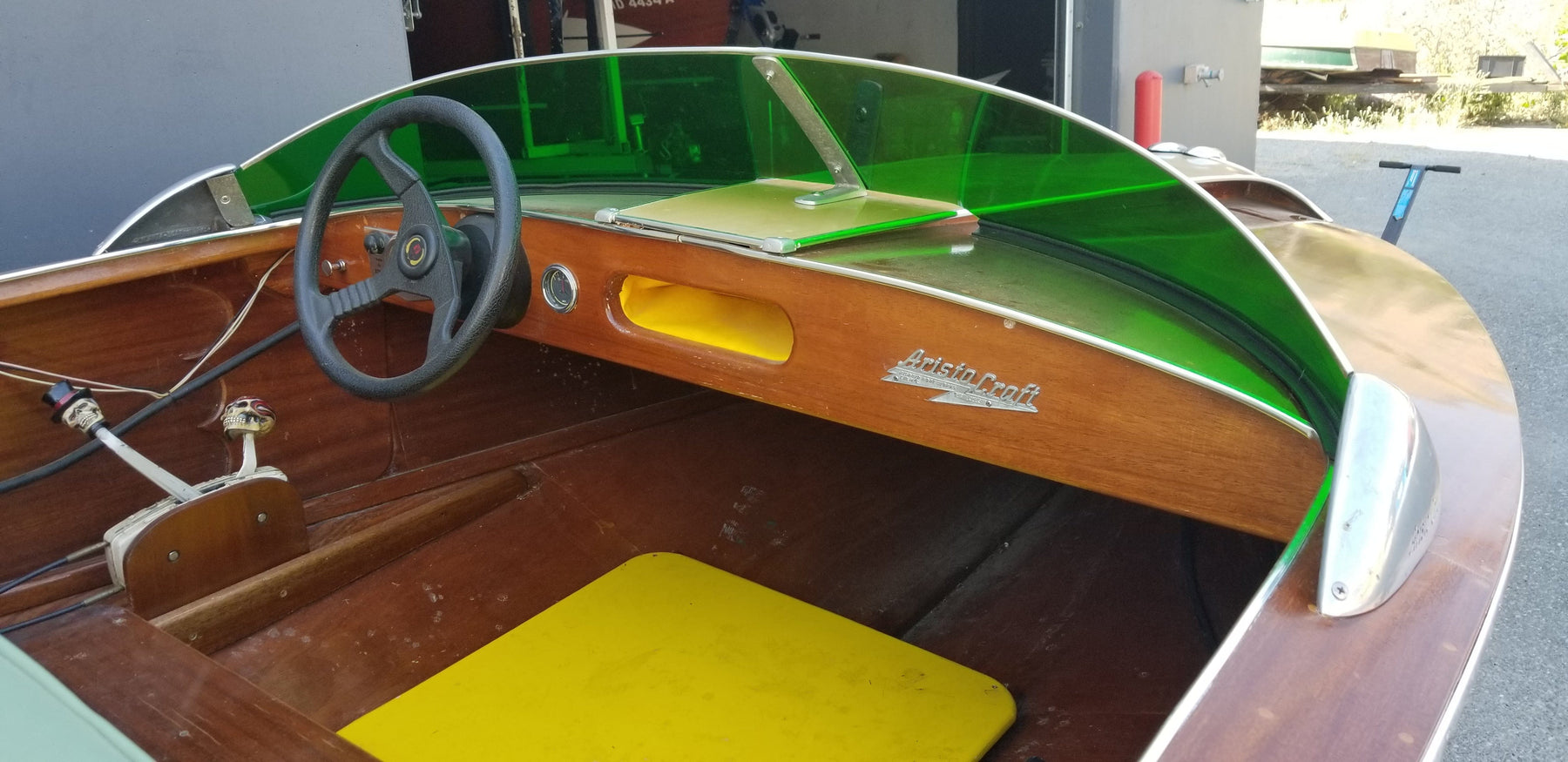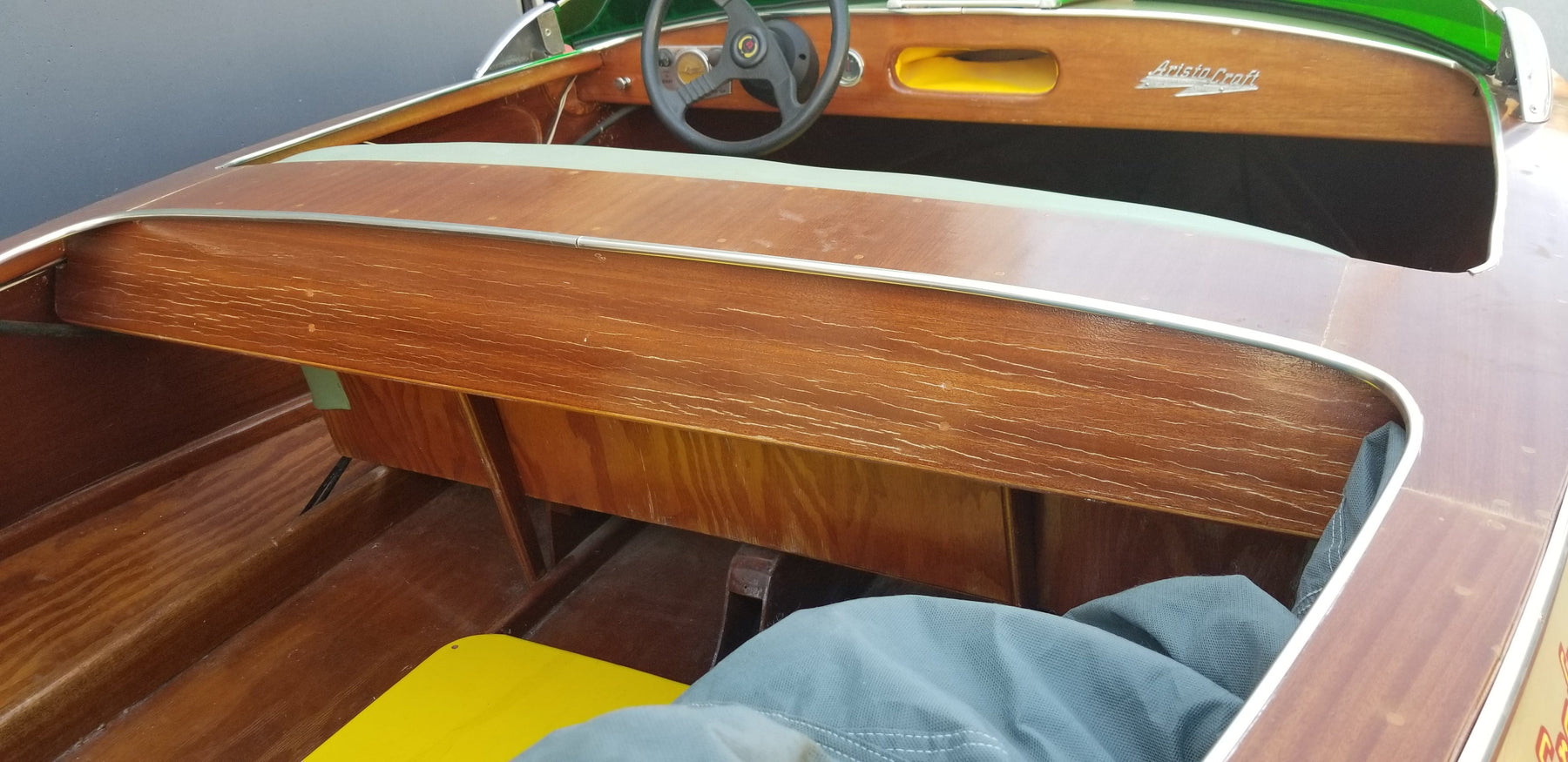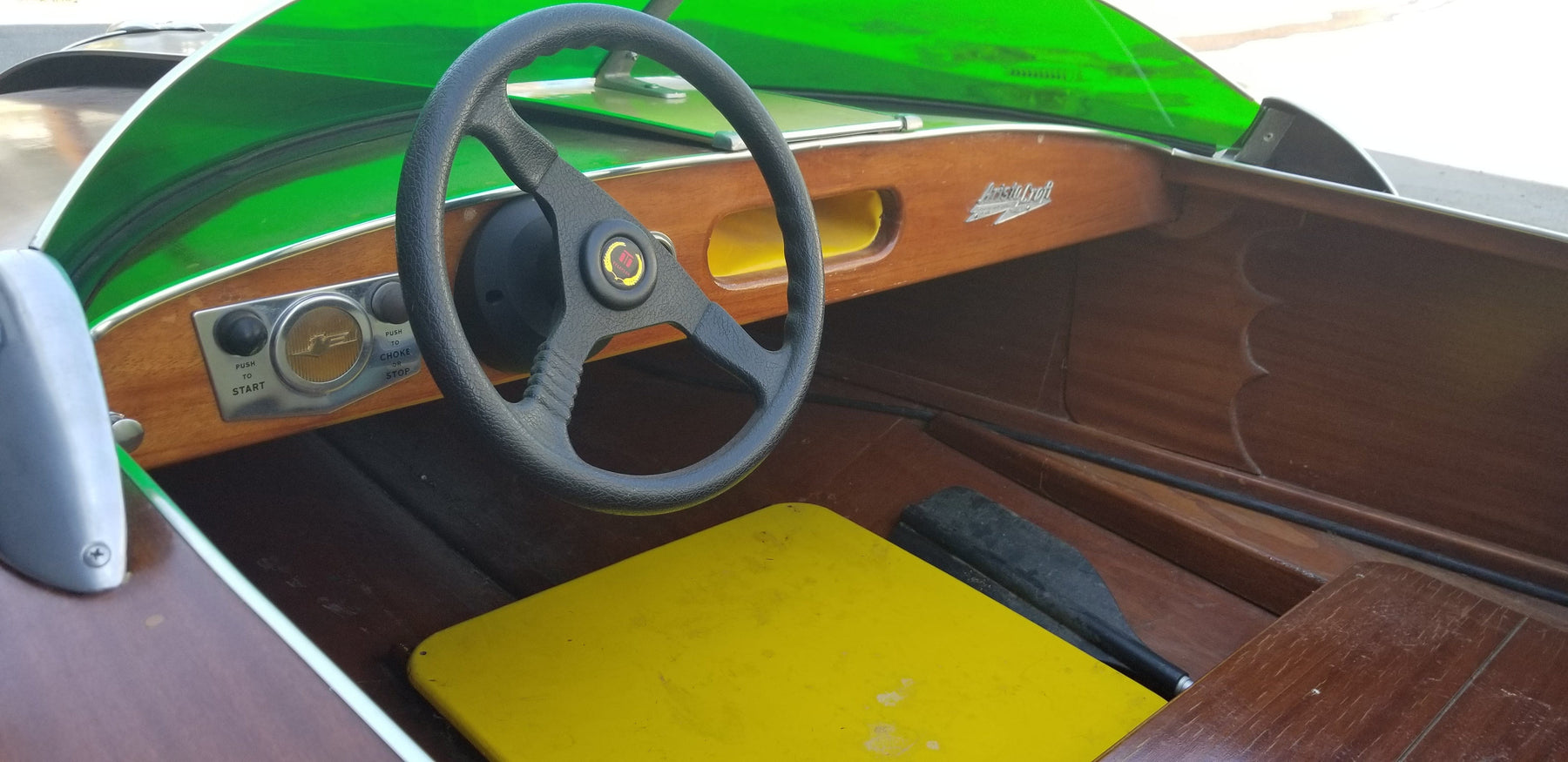 1998 (1956) ARISTOCRAFT 14' TORPEDO
CONTEMPORARY REMAKE OF A TIMELESS DESIGNED OUTBOARD BOAT.

These are 'new' boats made by the same family (3rd generation) of boat builders from Atlanta Georgia area.  This particular boat was ordered by the current owner in the late 90's.
Engine:
Equipped with a rare deluxe 1956 Johnson Golden Javelin 35hp engine. 
Hull:
Used sparingly recently it has been stored indoors for most of the intervening years. Needs a quick refresh on the varnish and we are just in the process of replacing the cracked windshield with a factory replacement in green like the originals.
Trailer:
Includes the period style trailer in good condition.