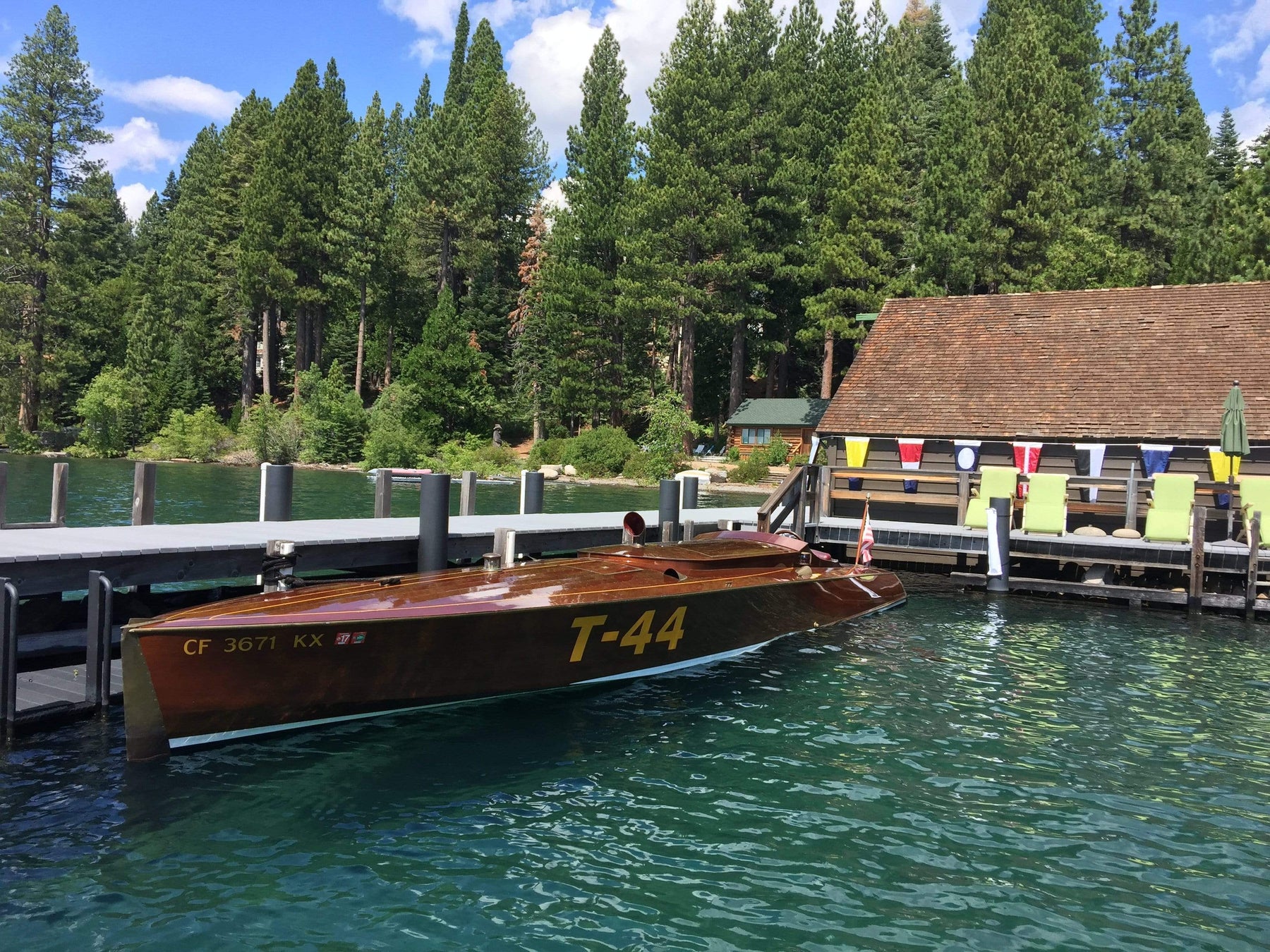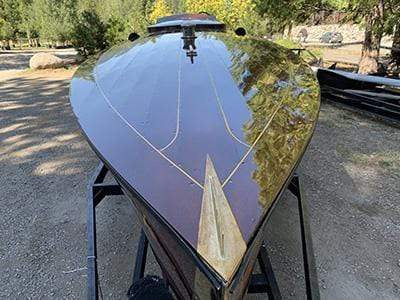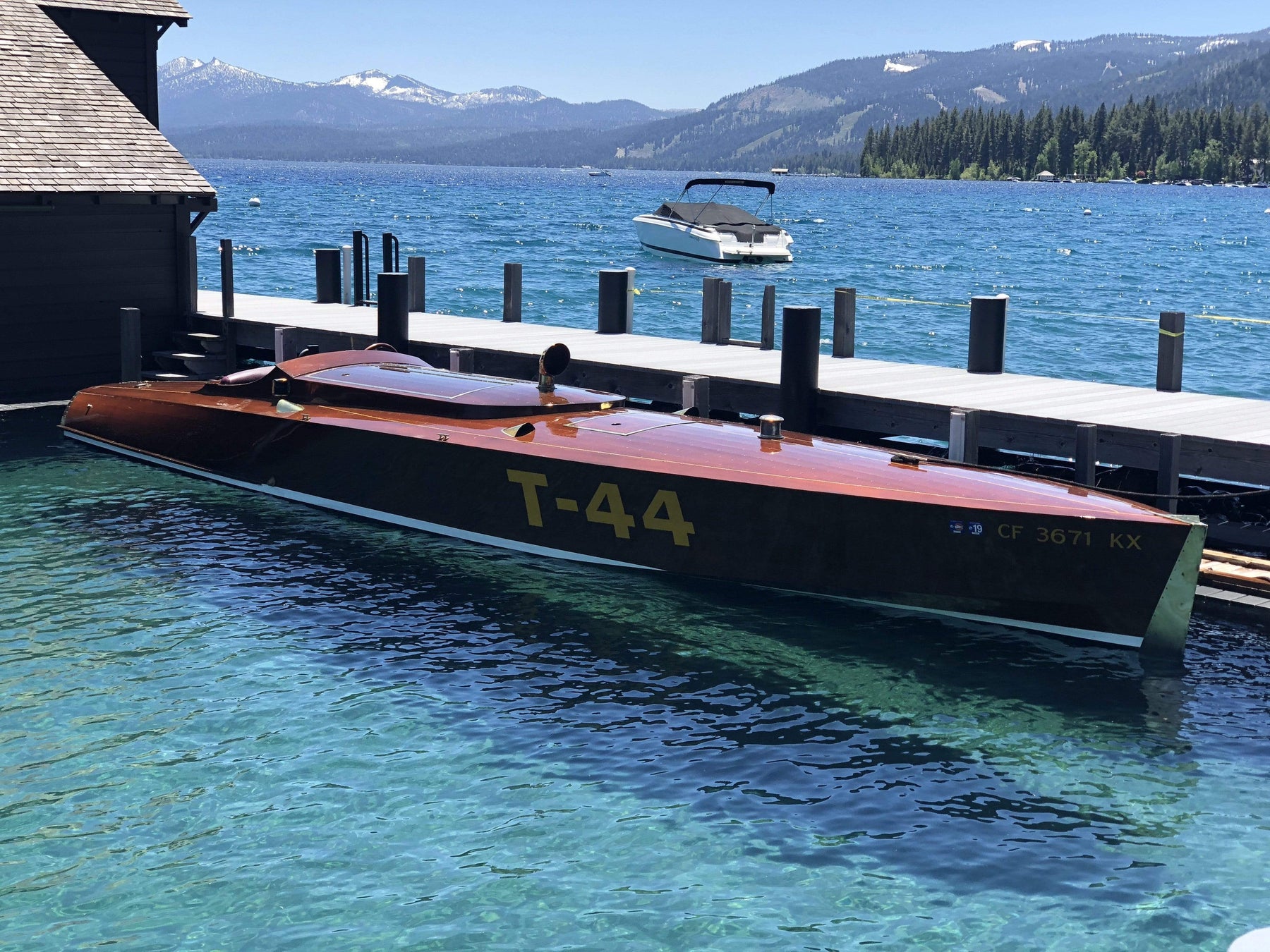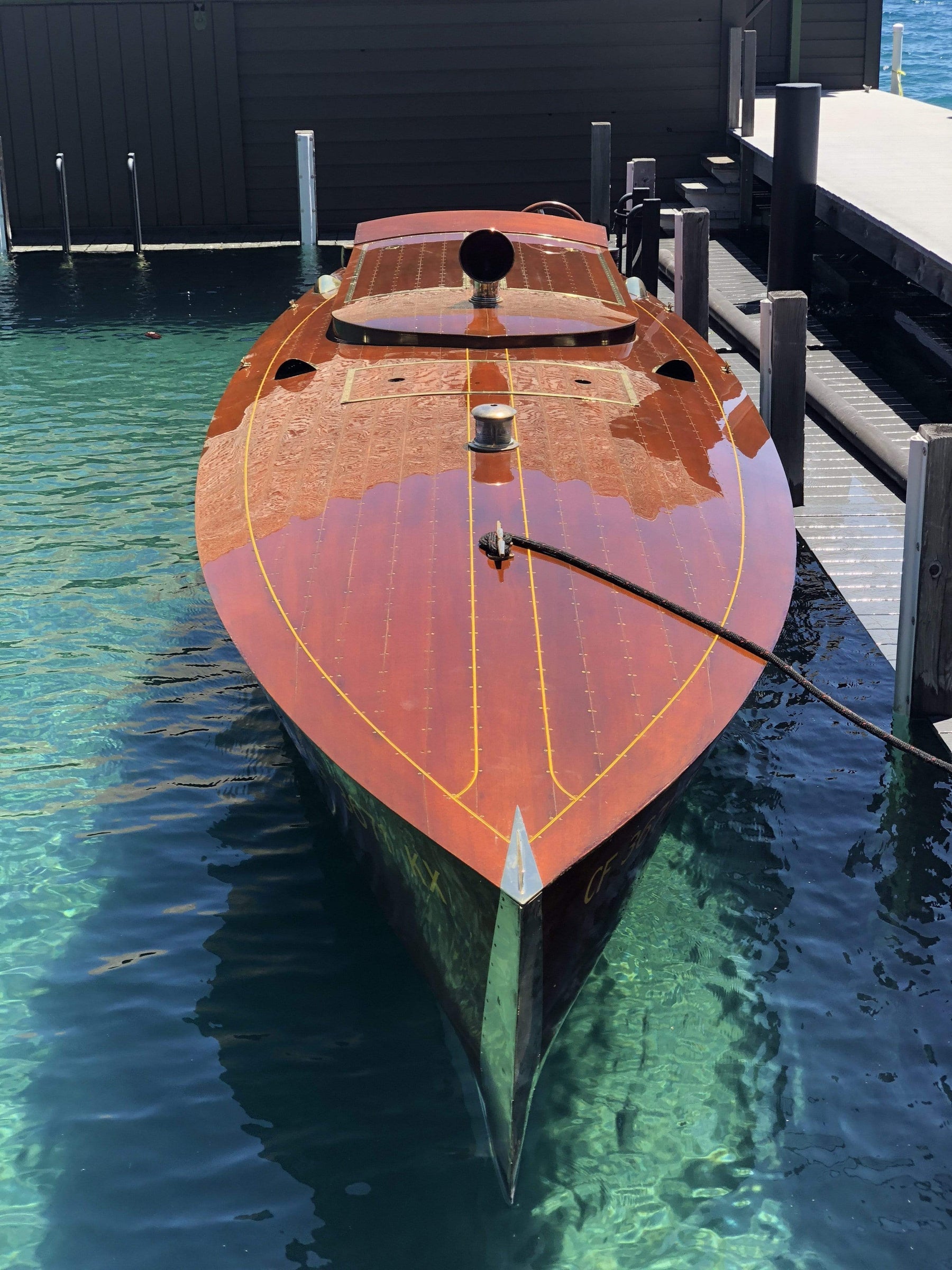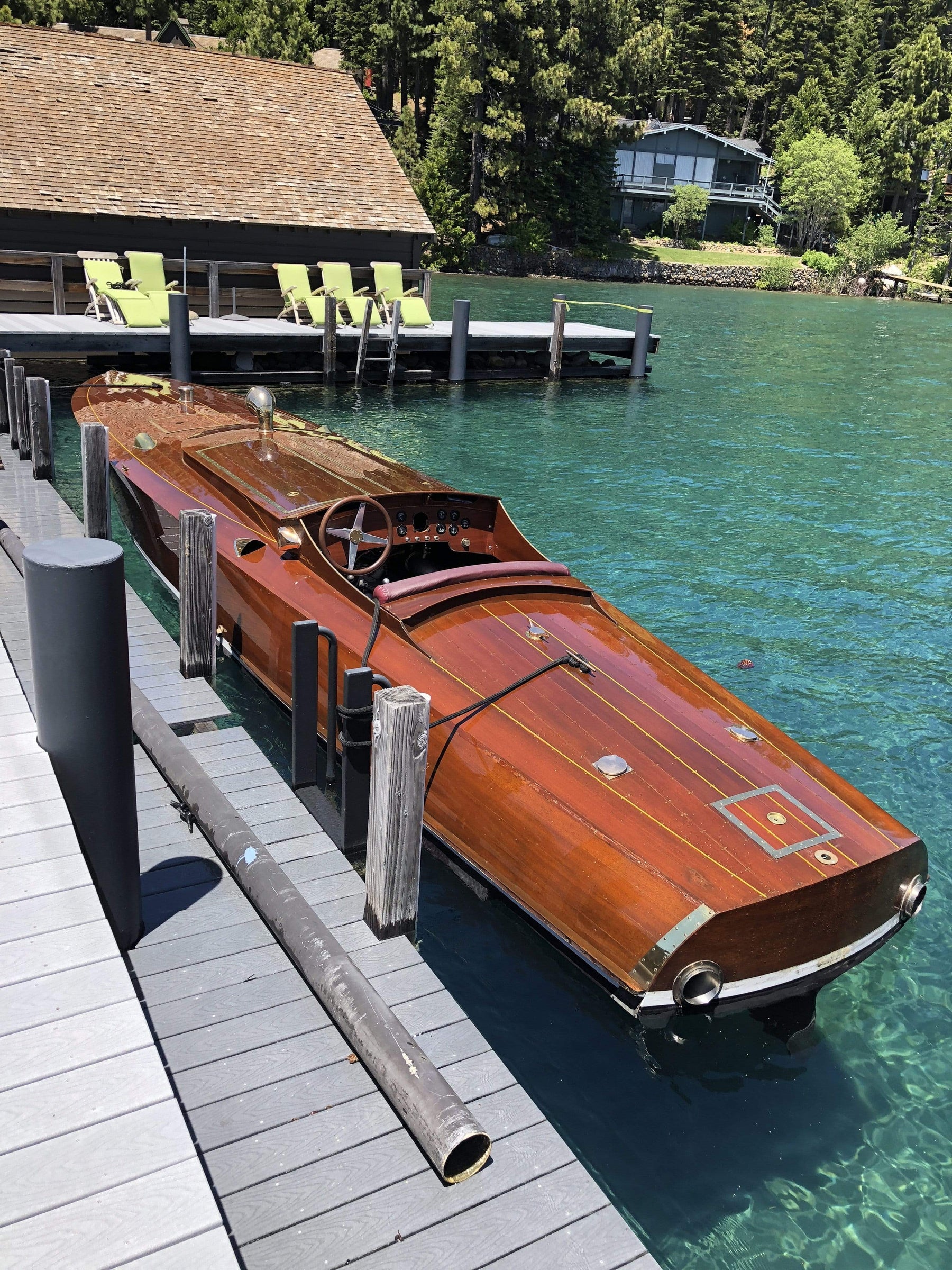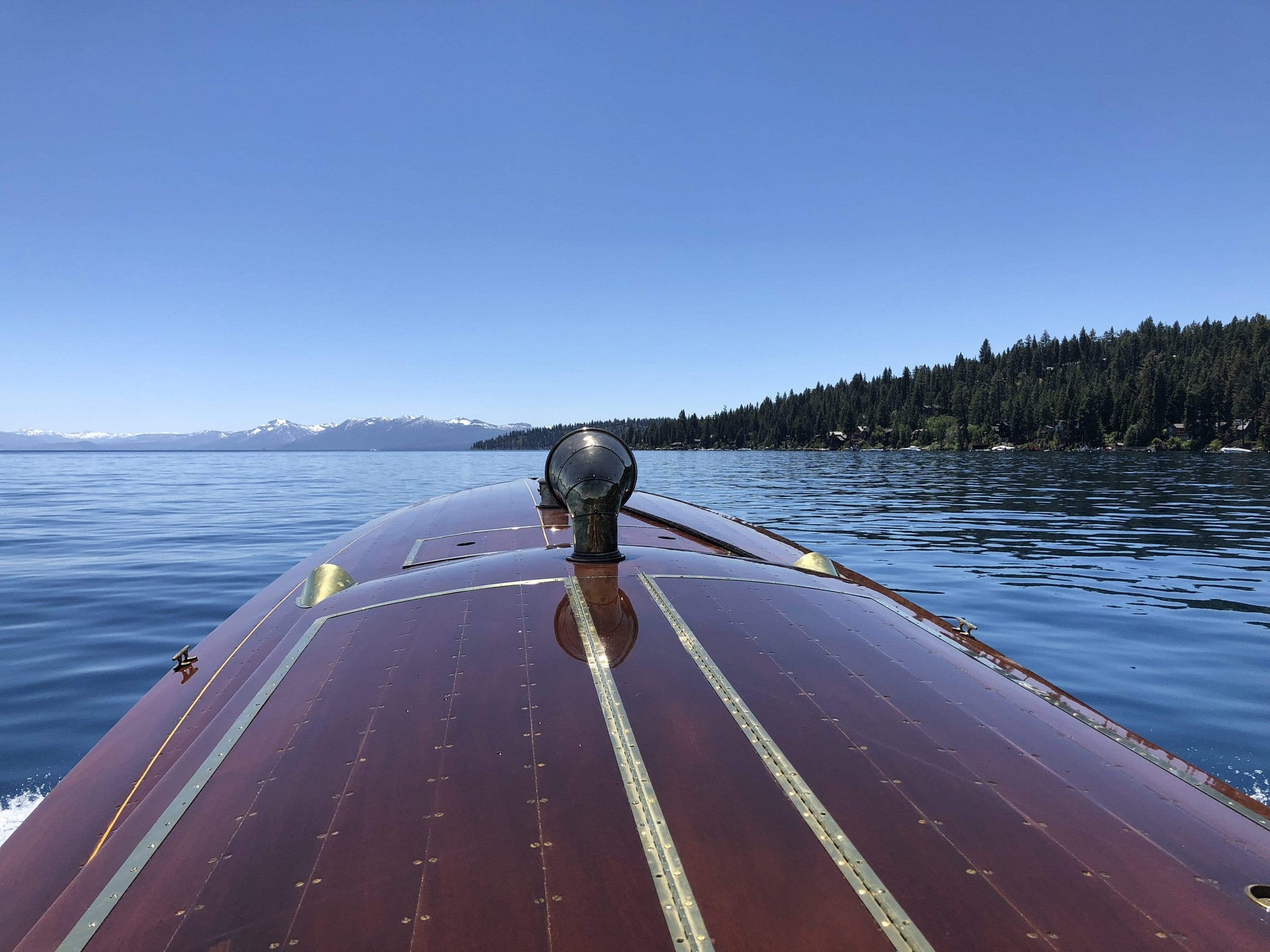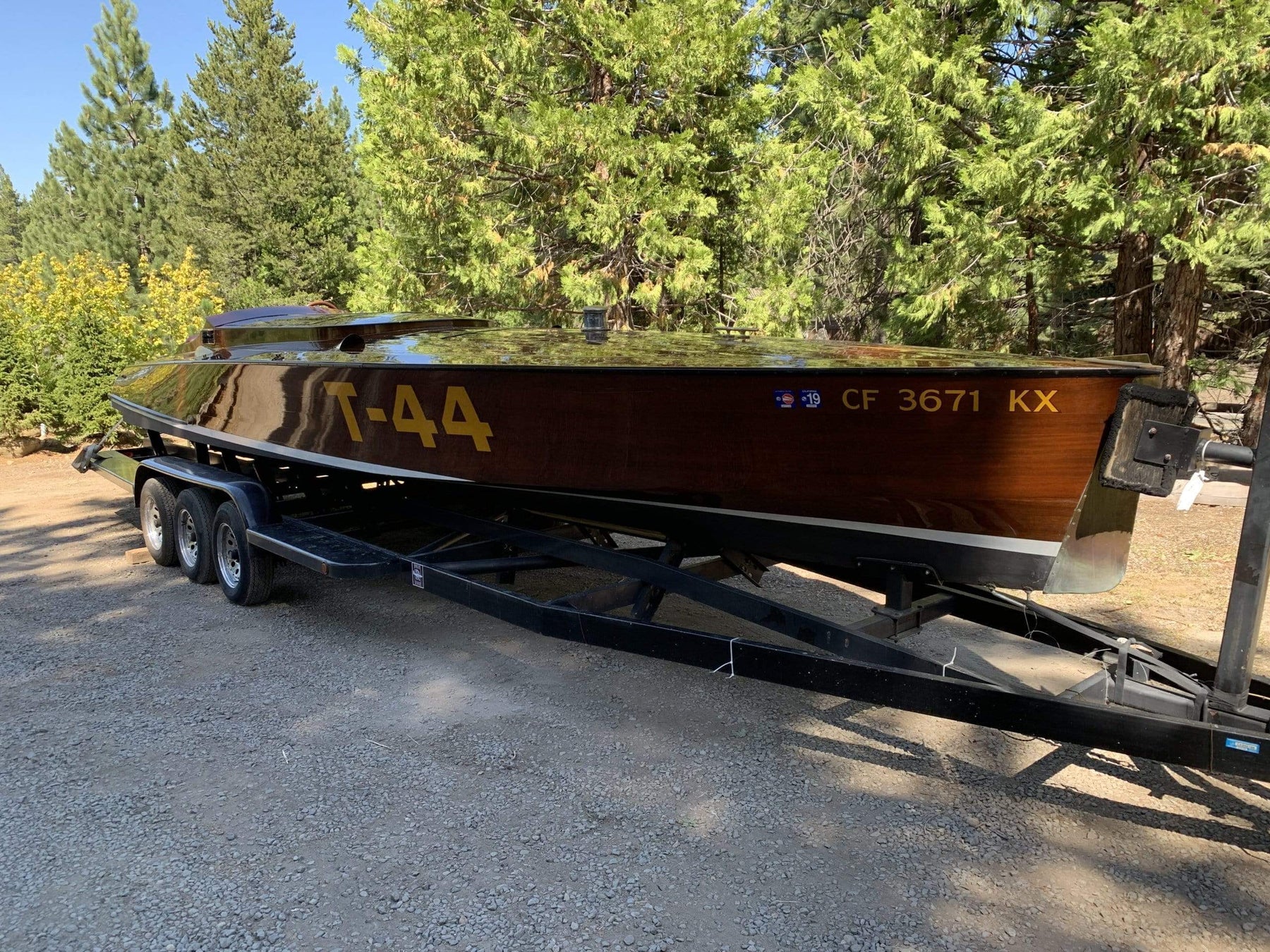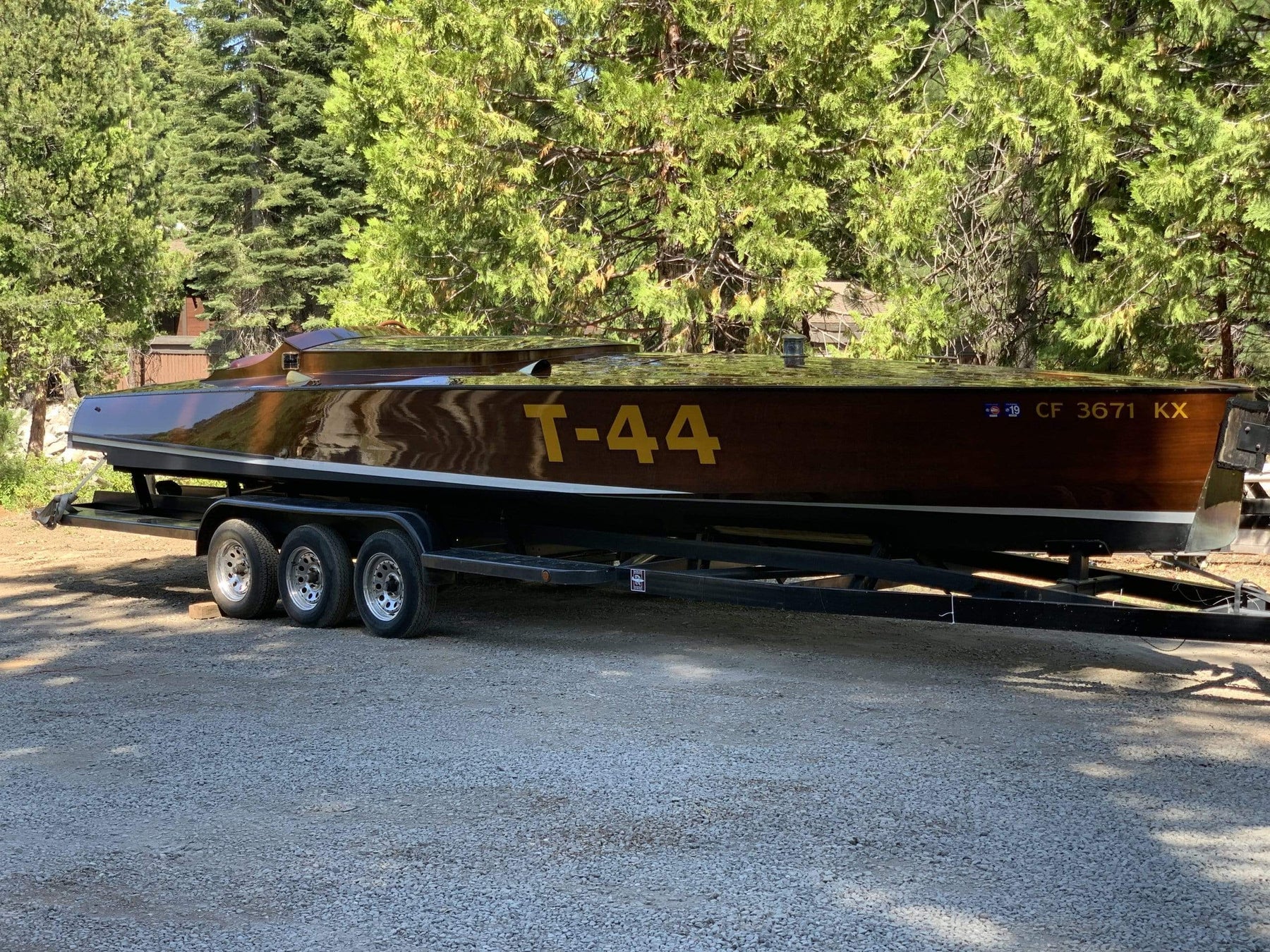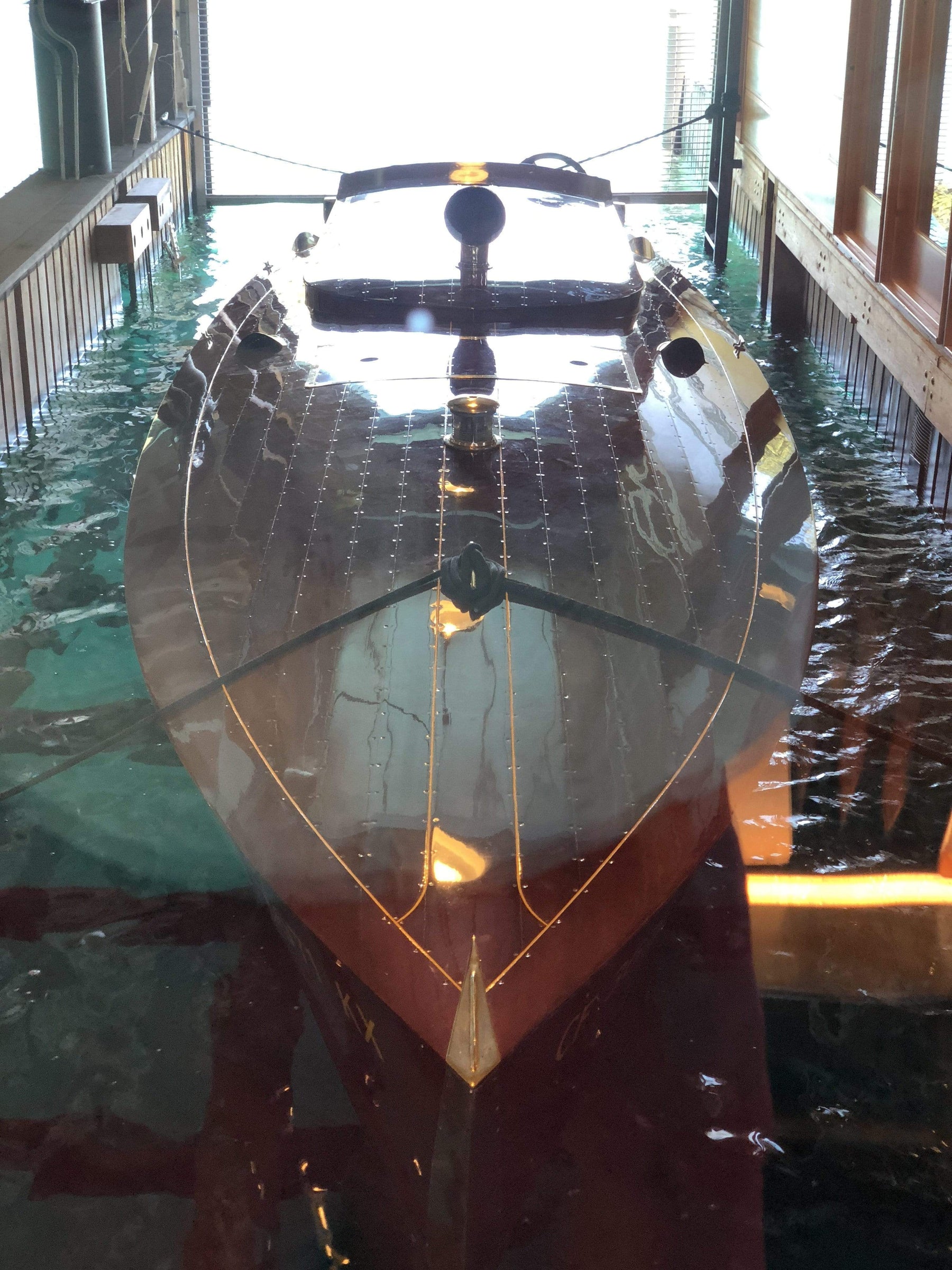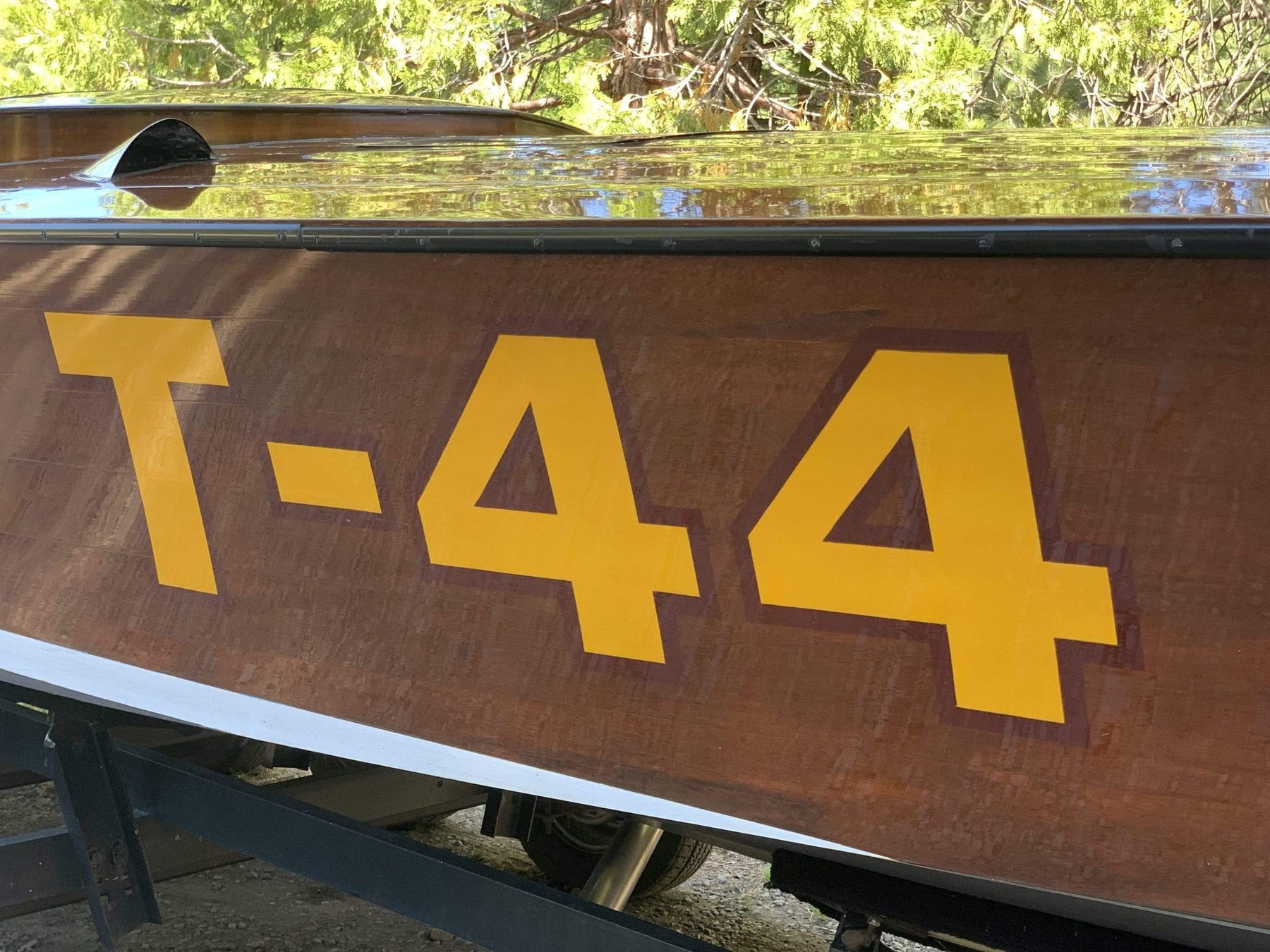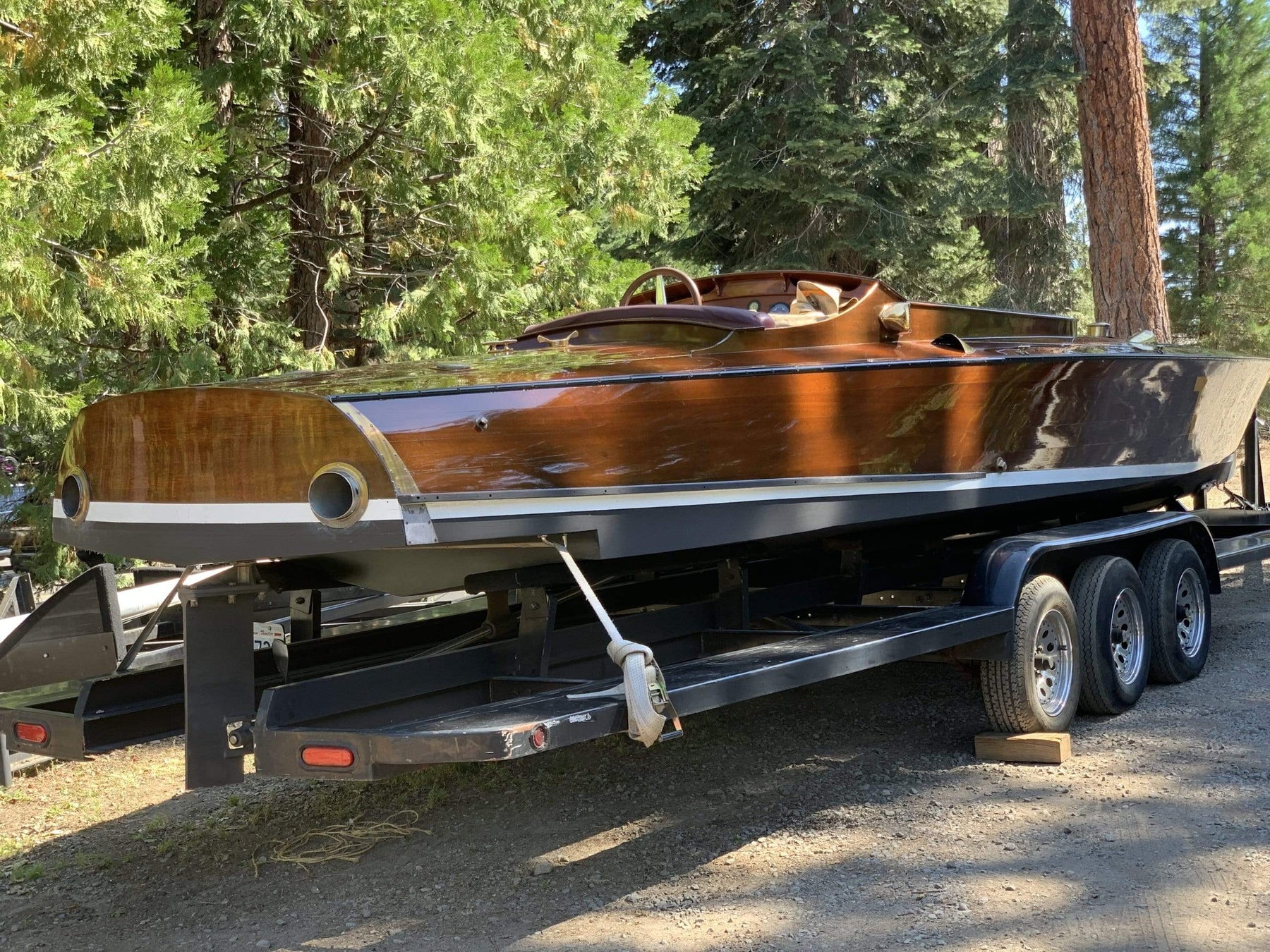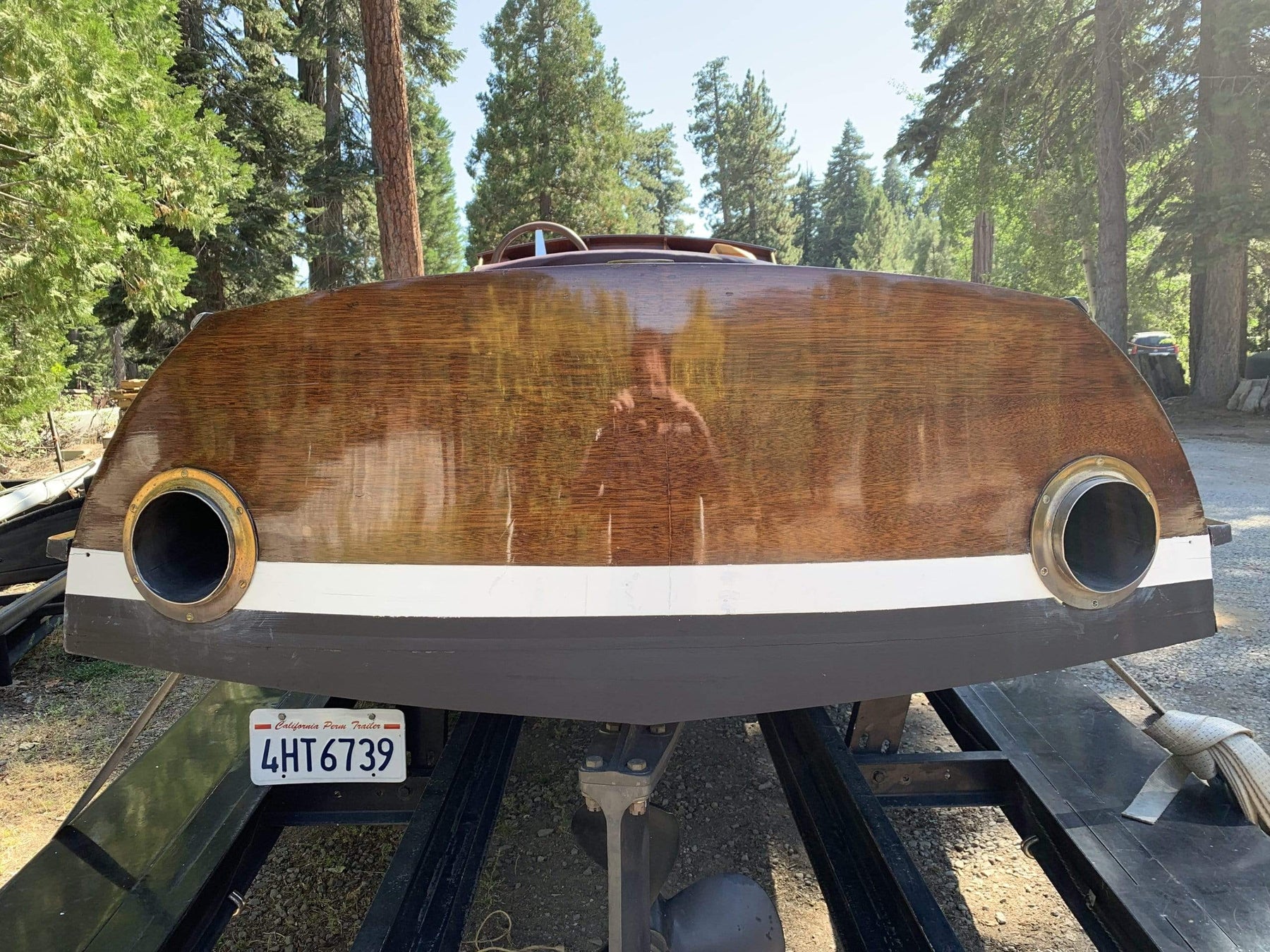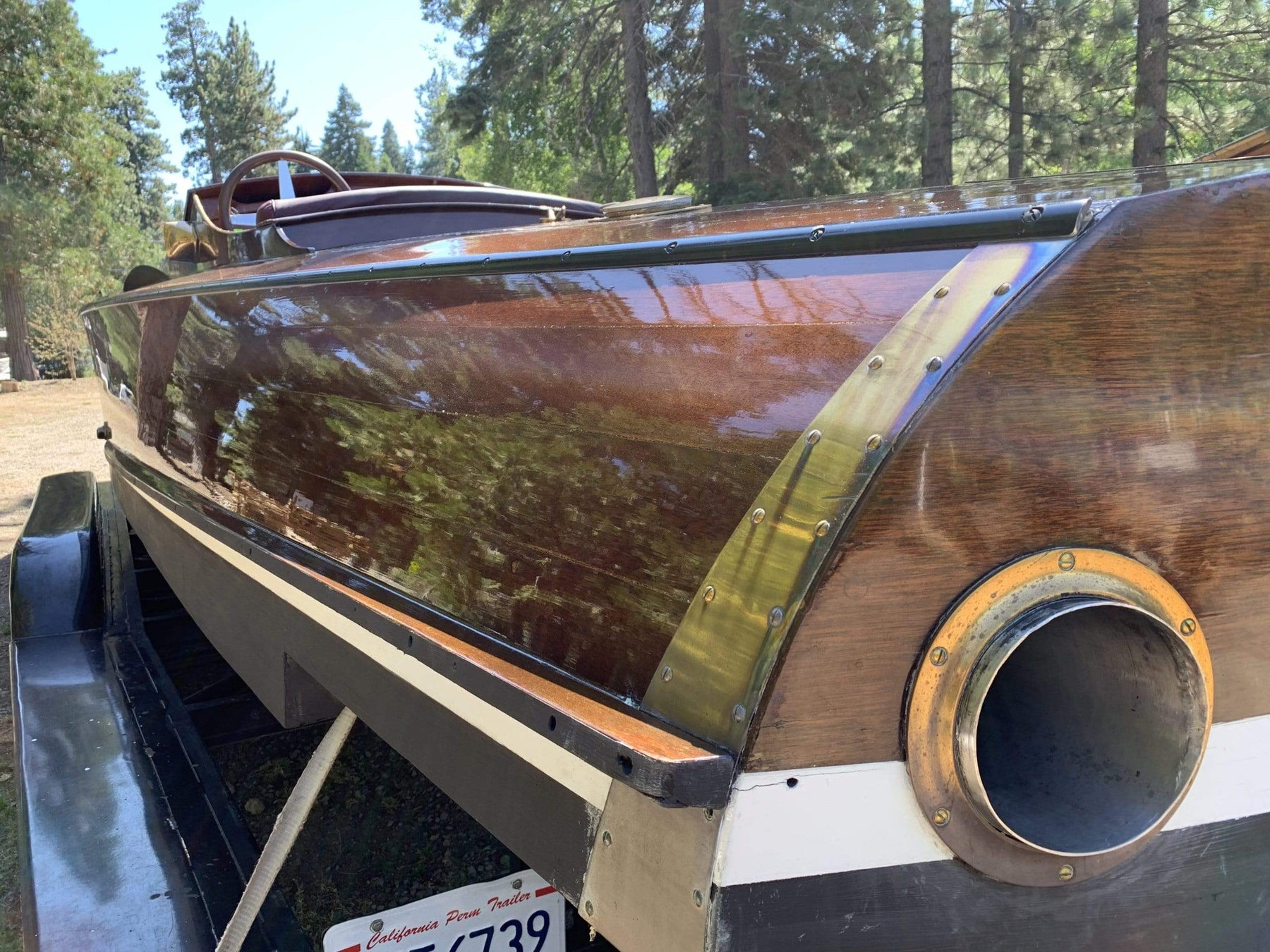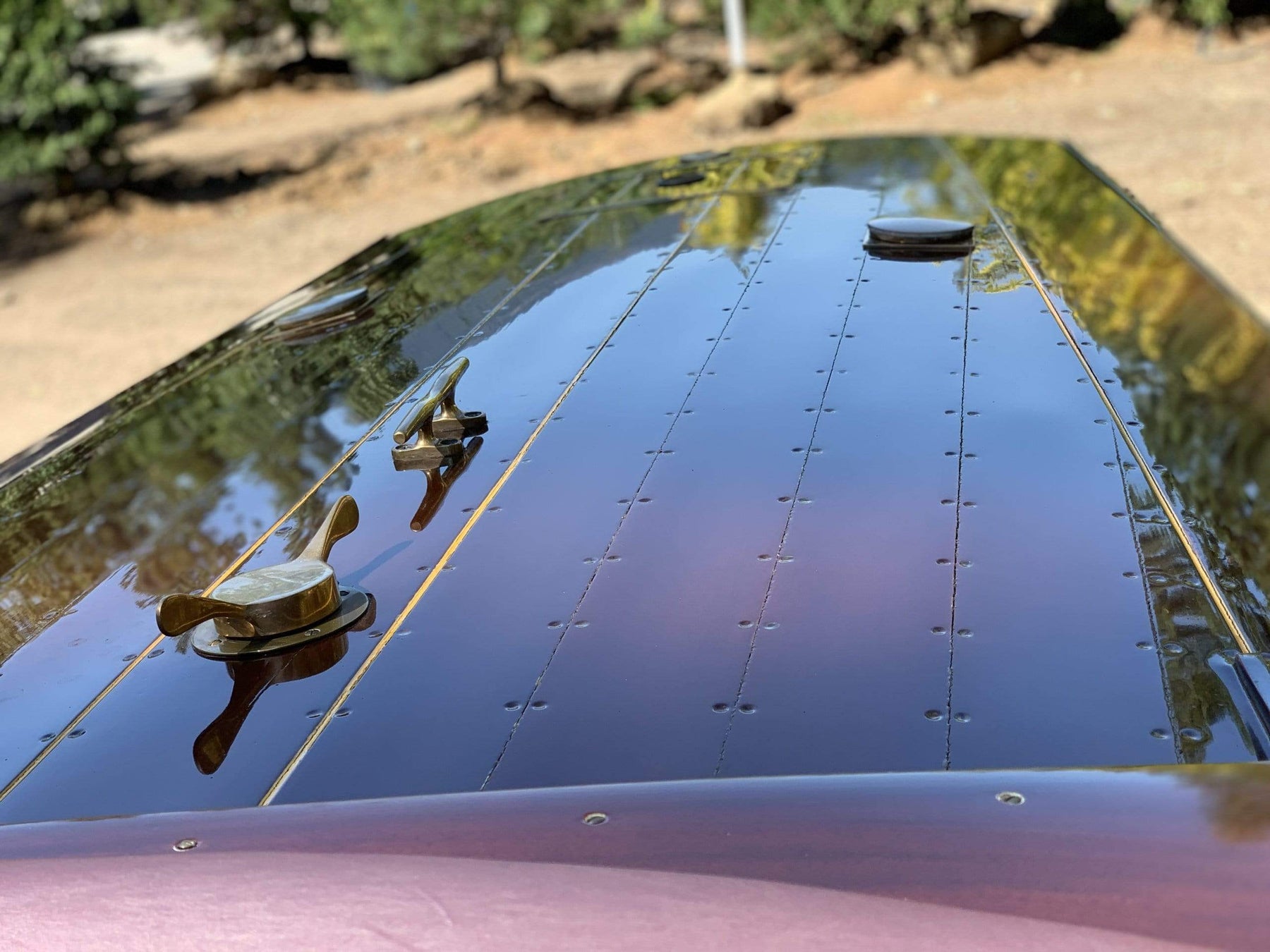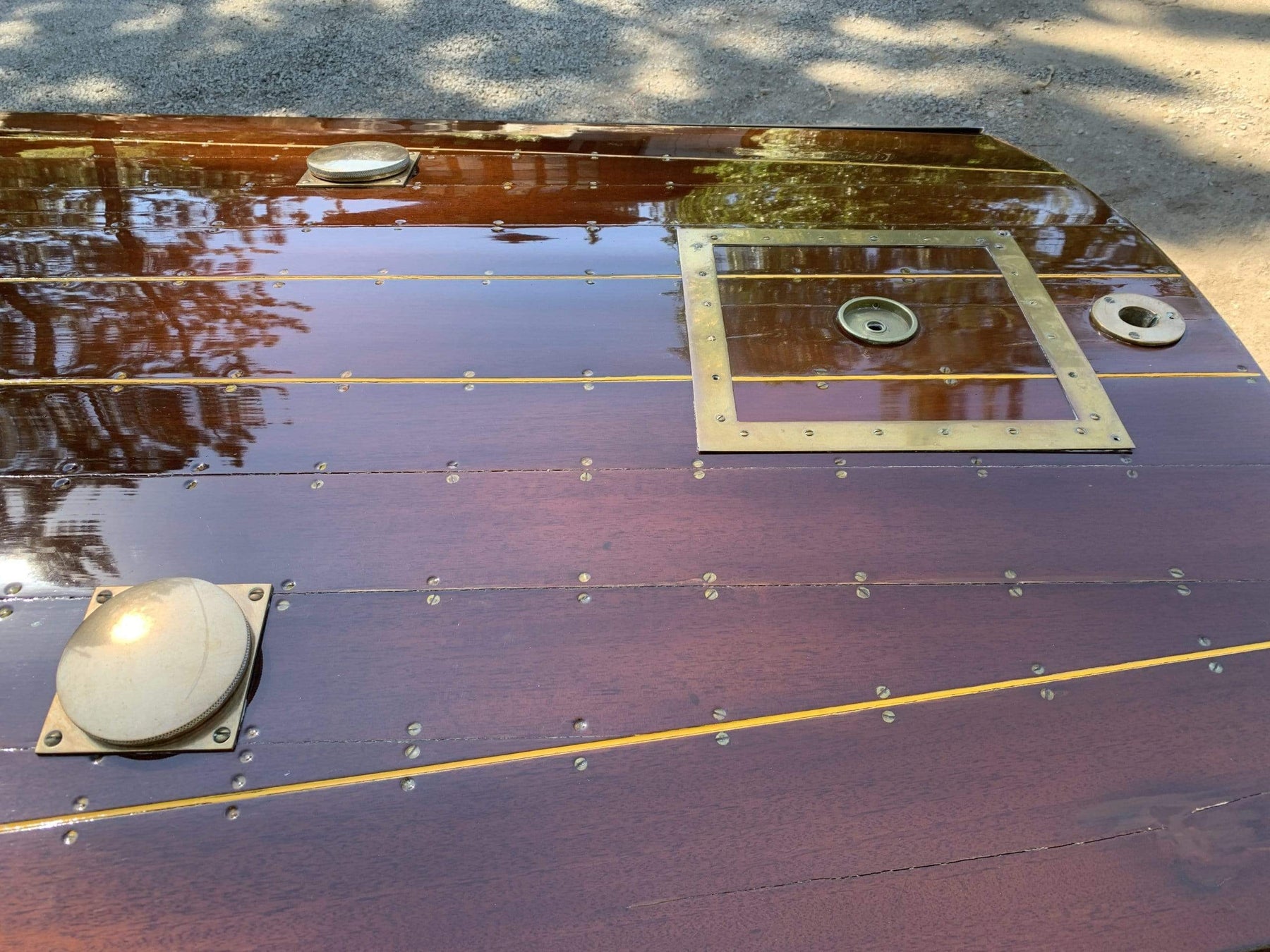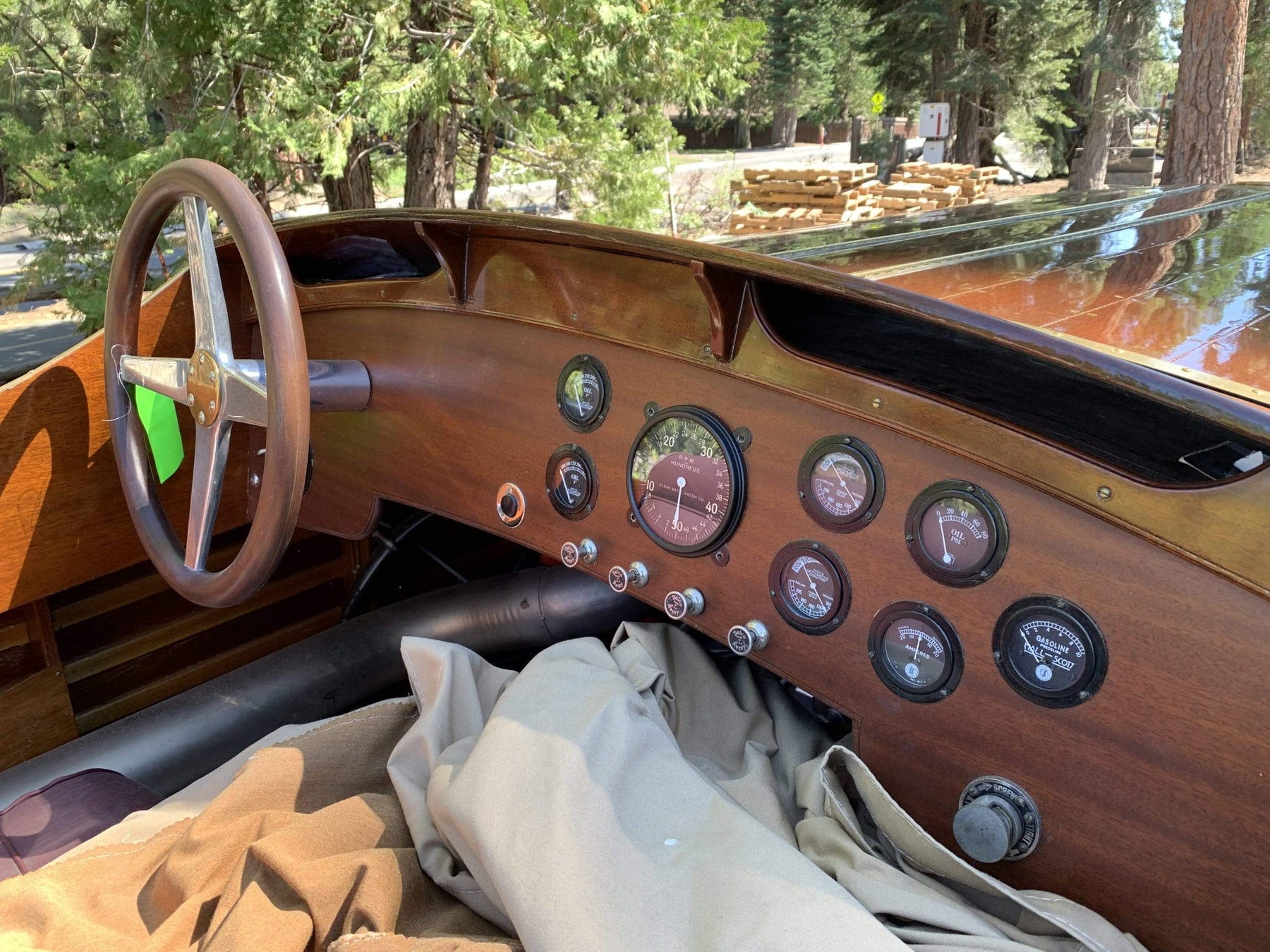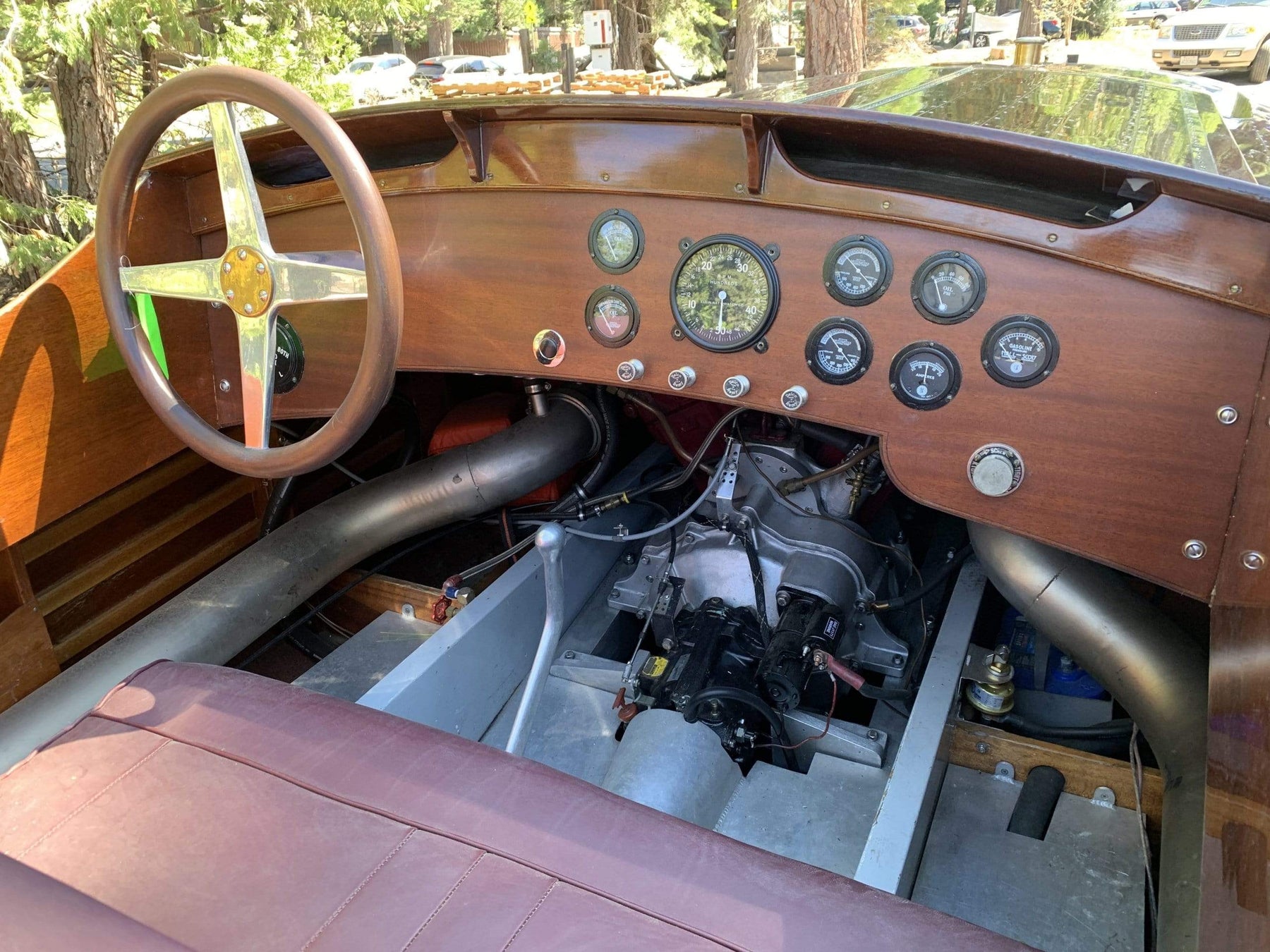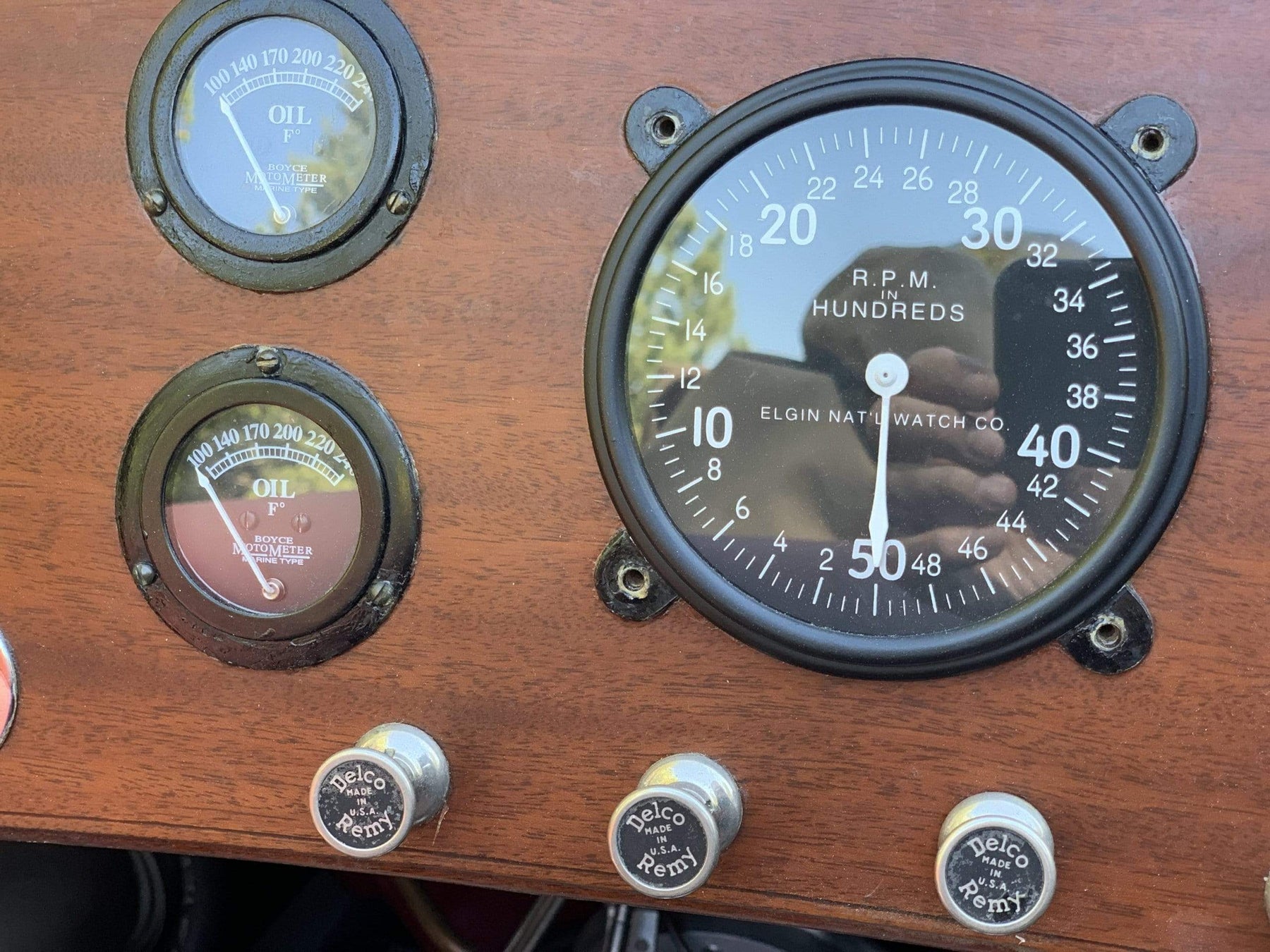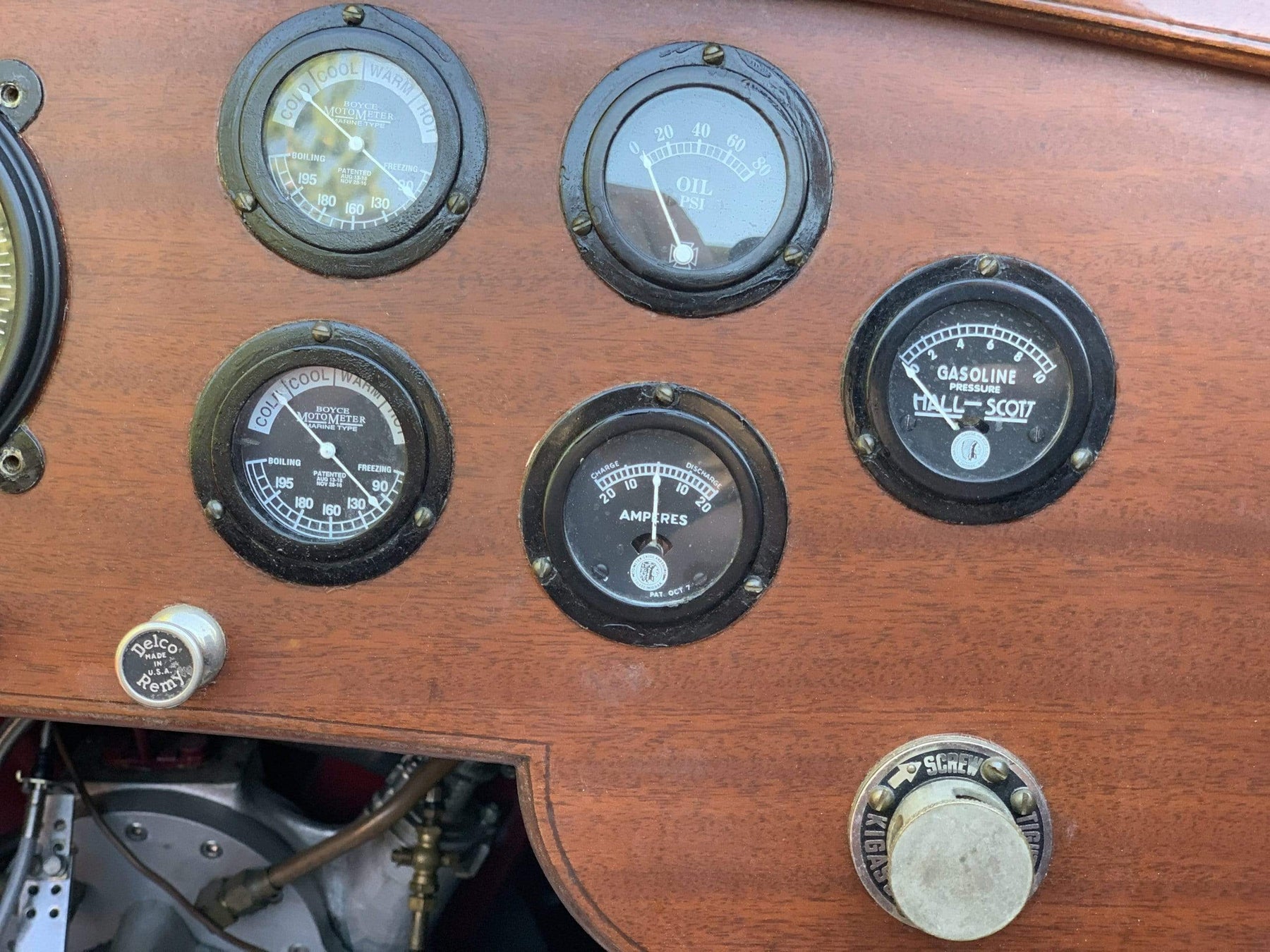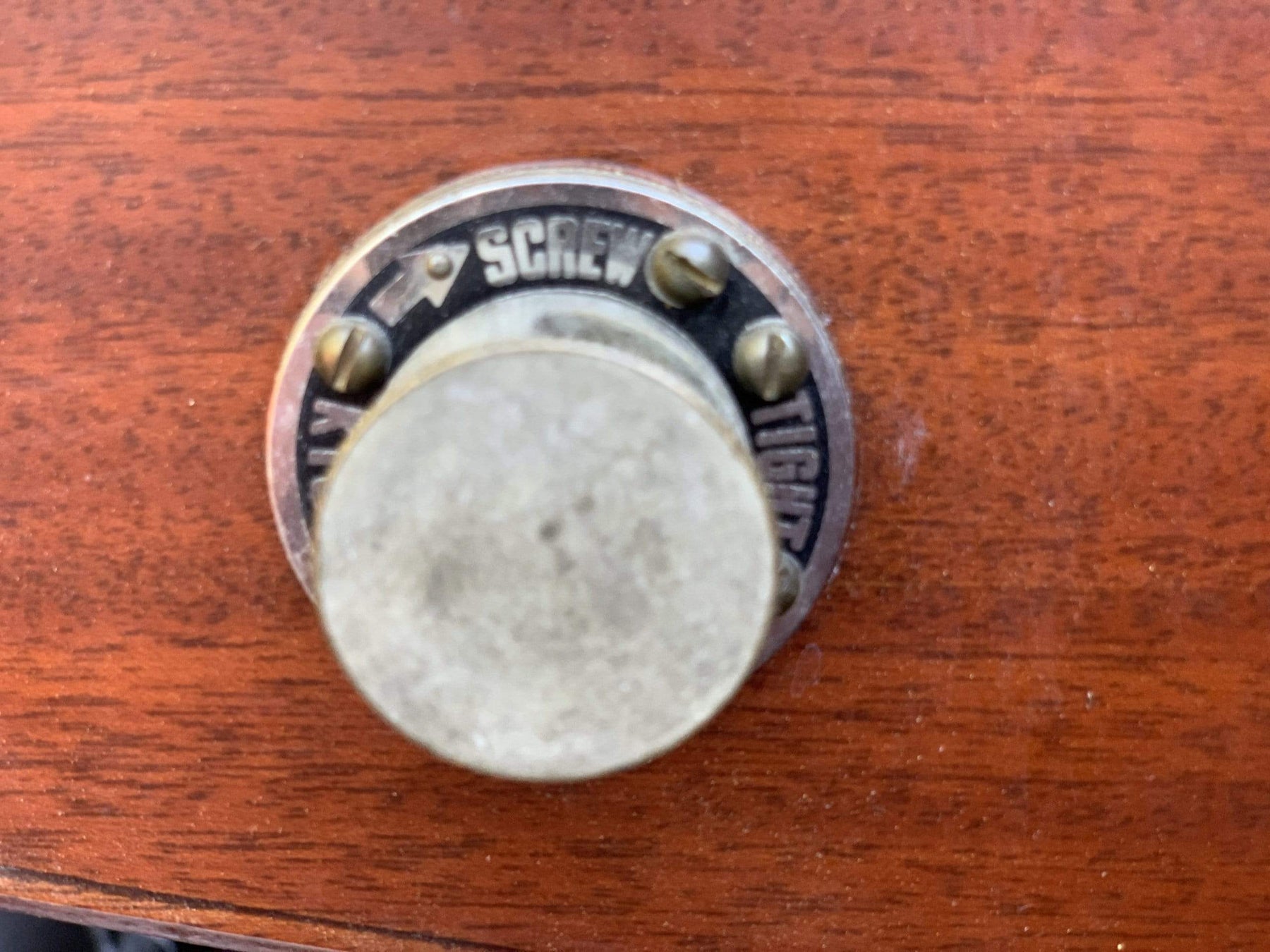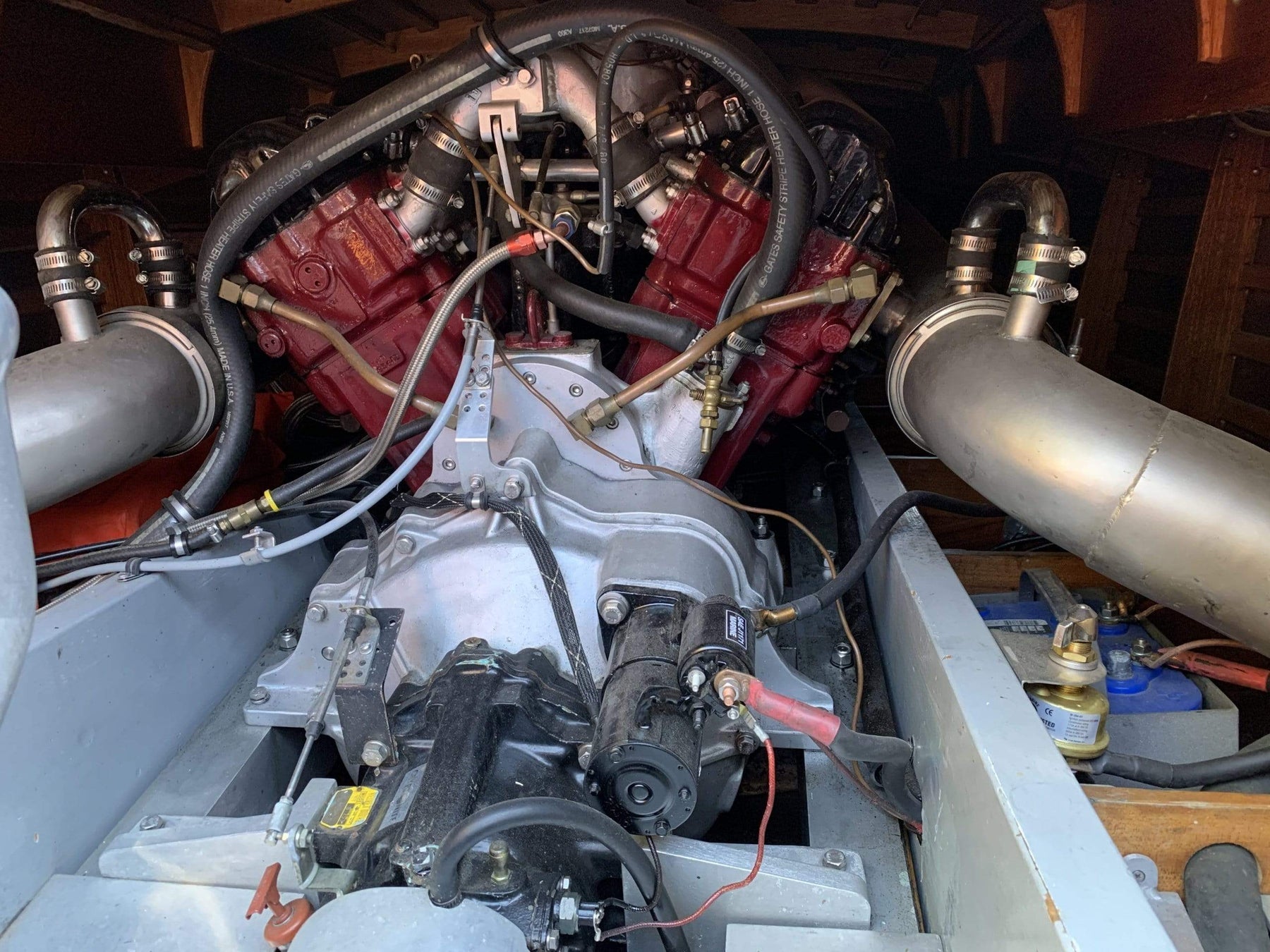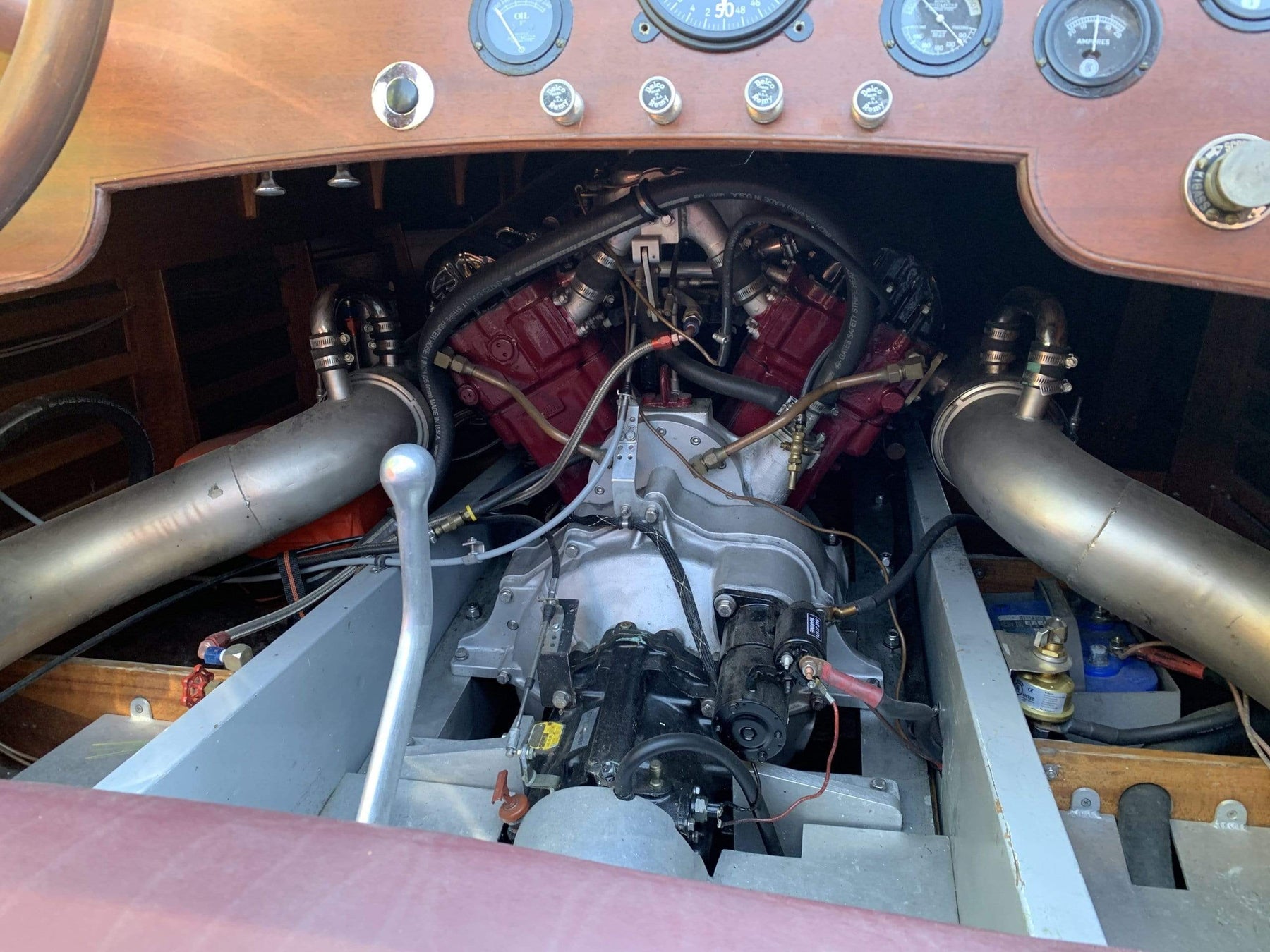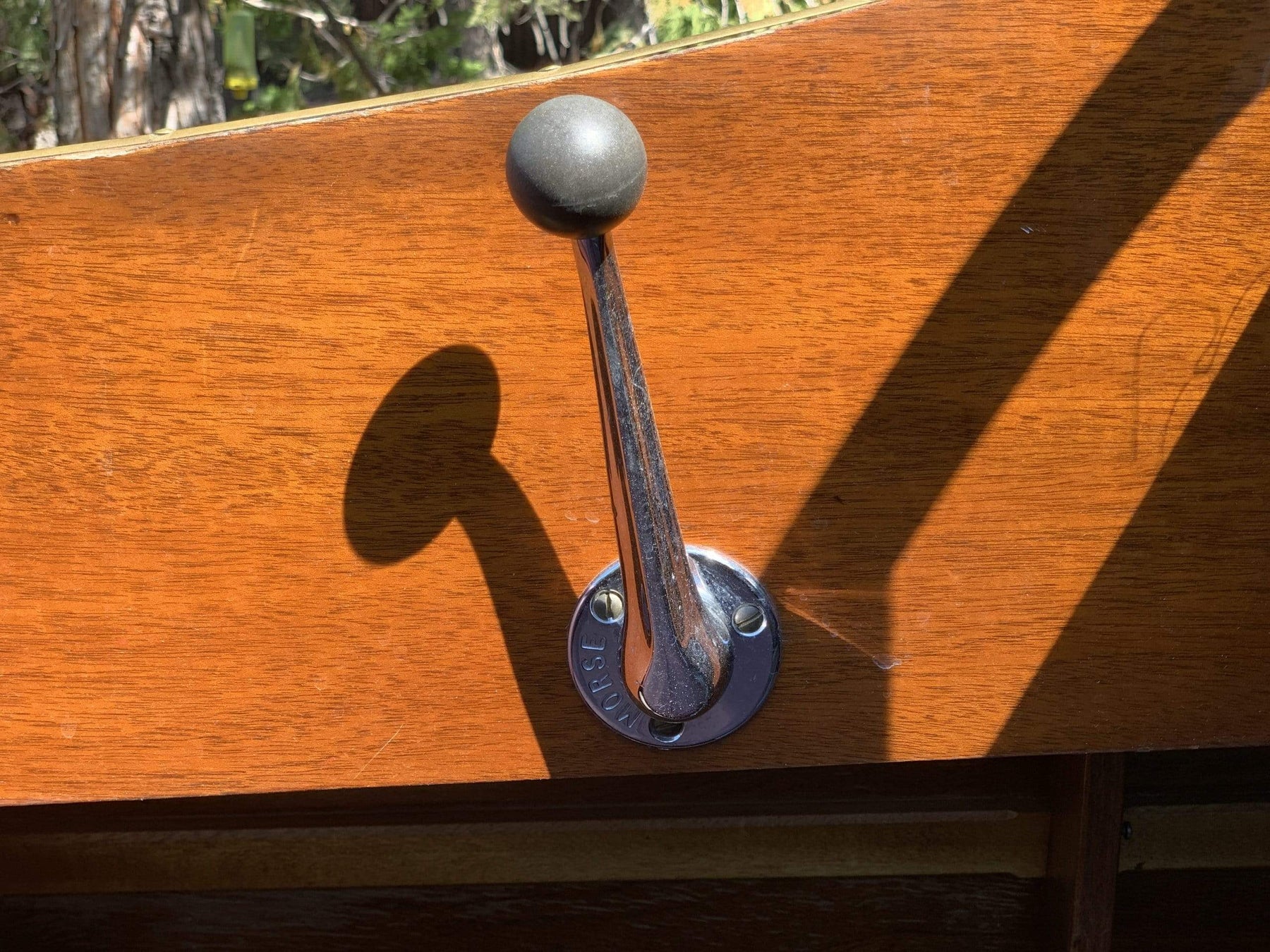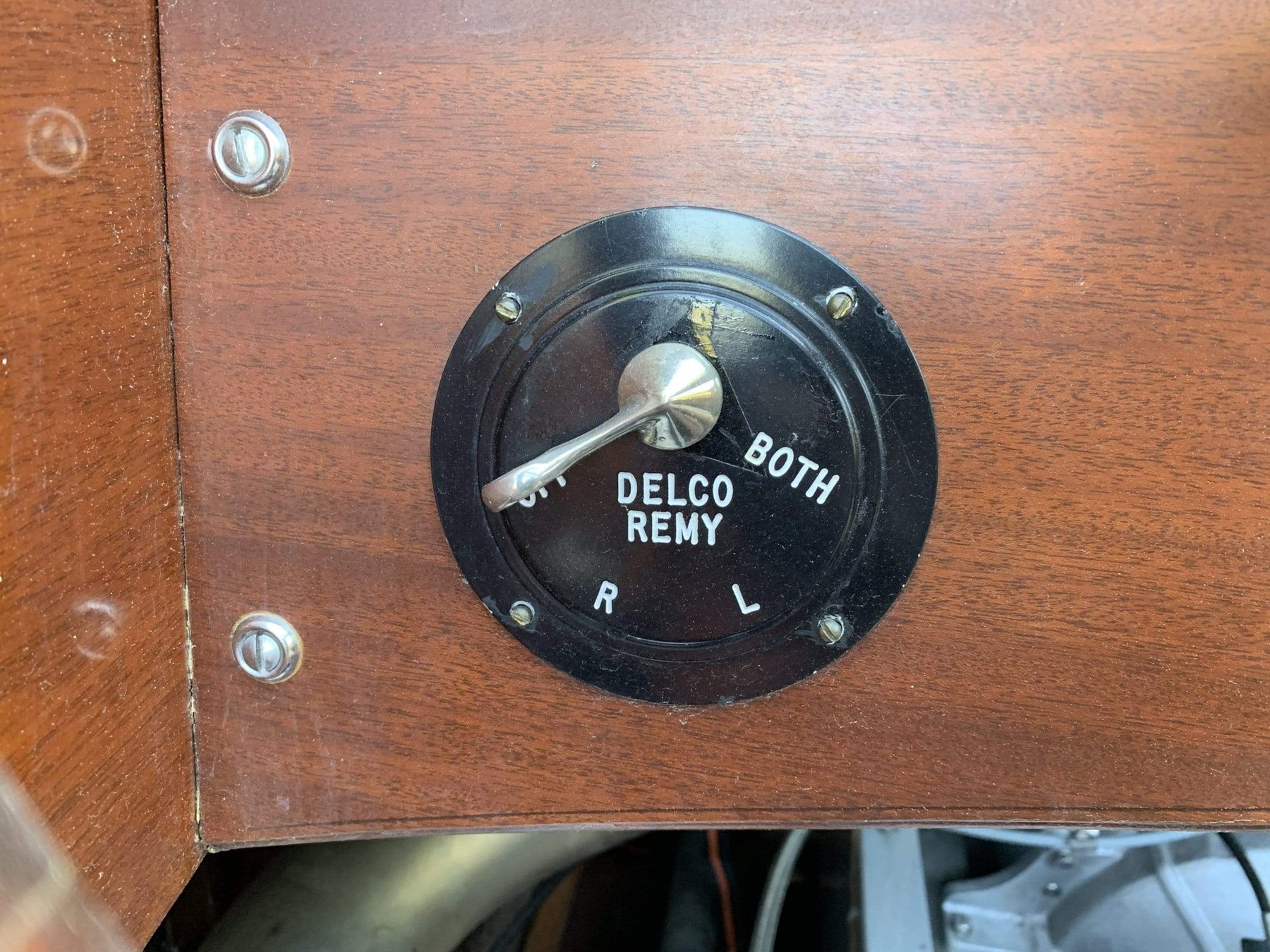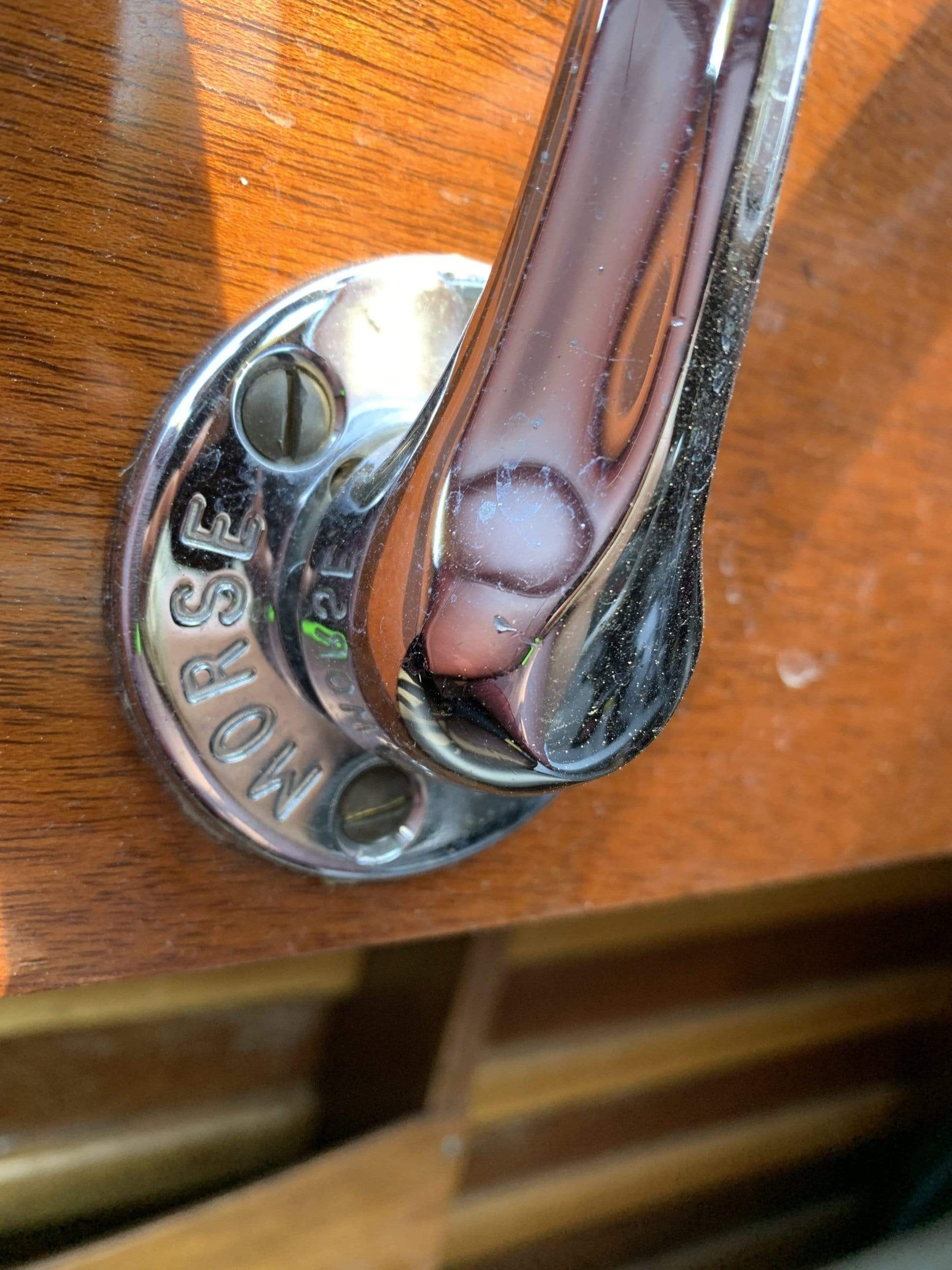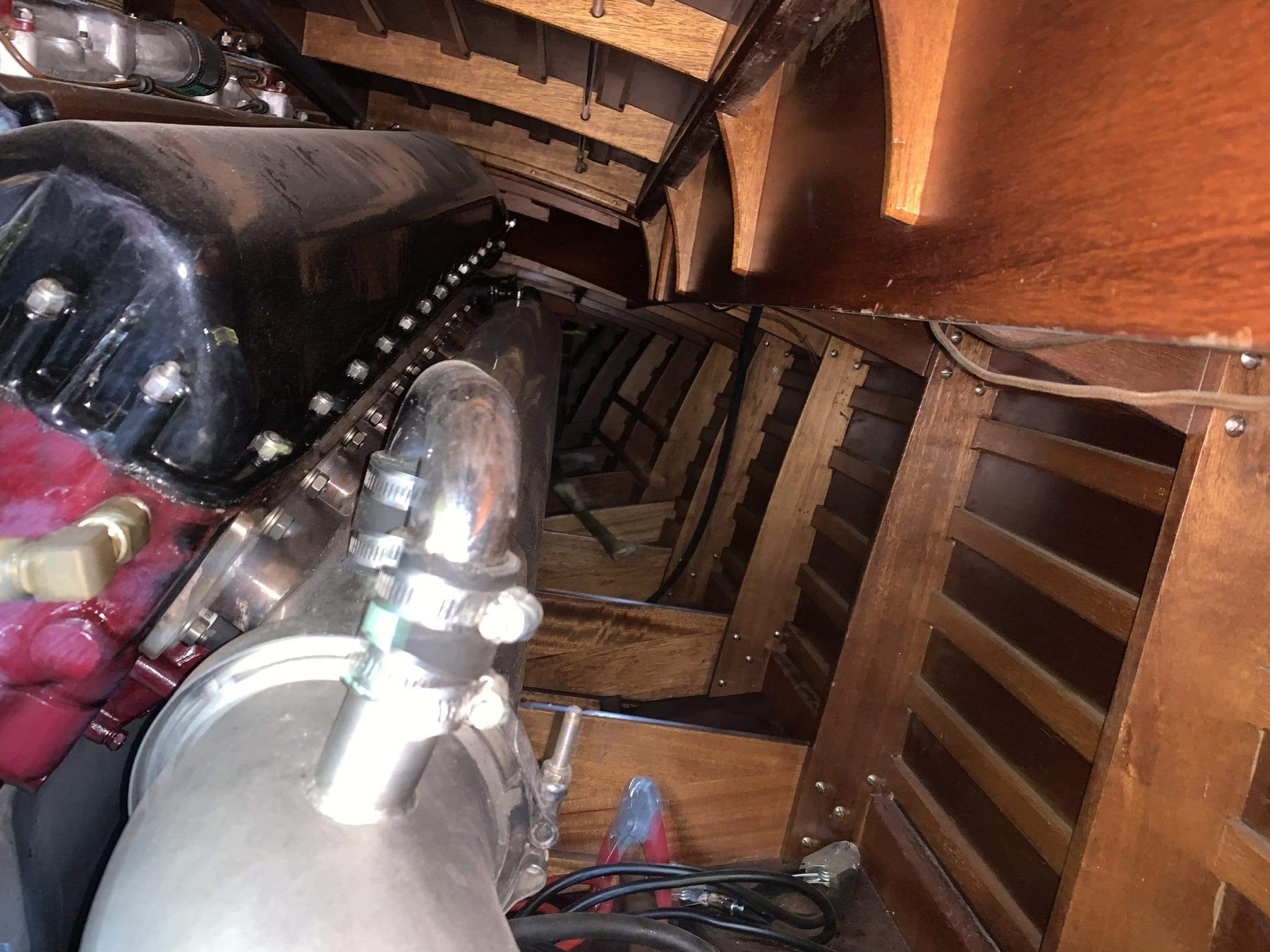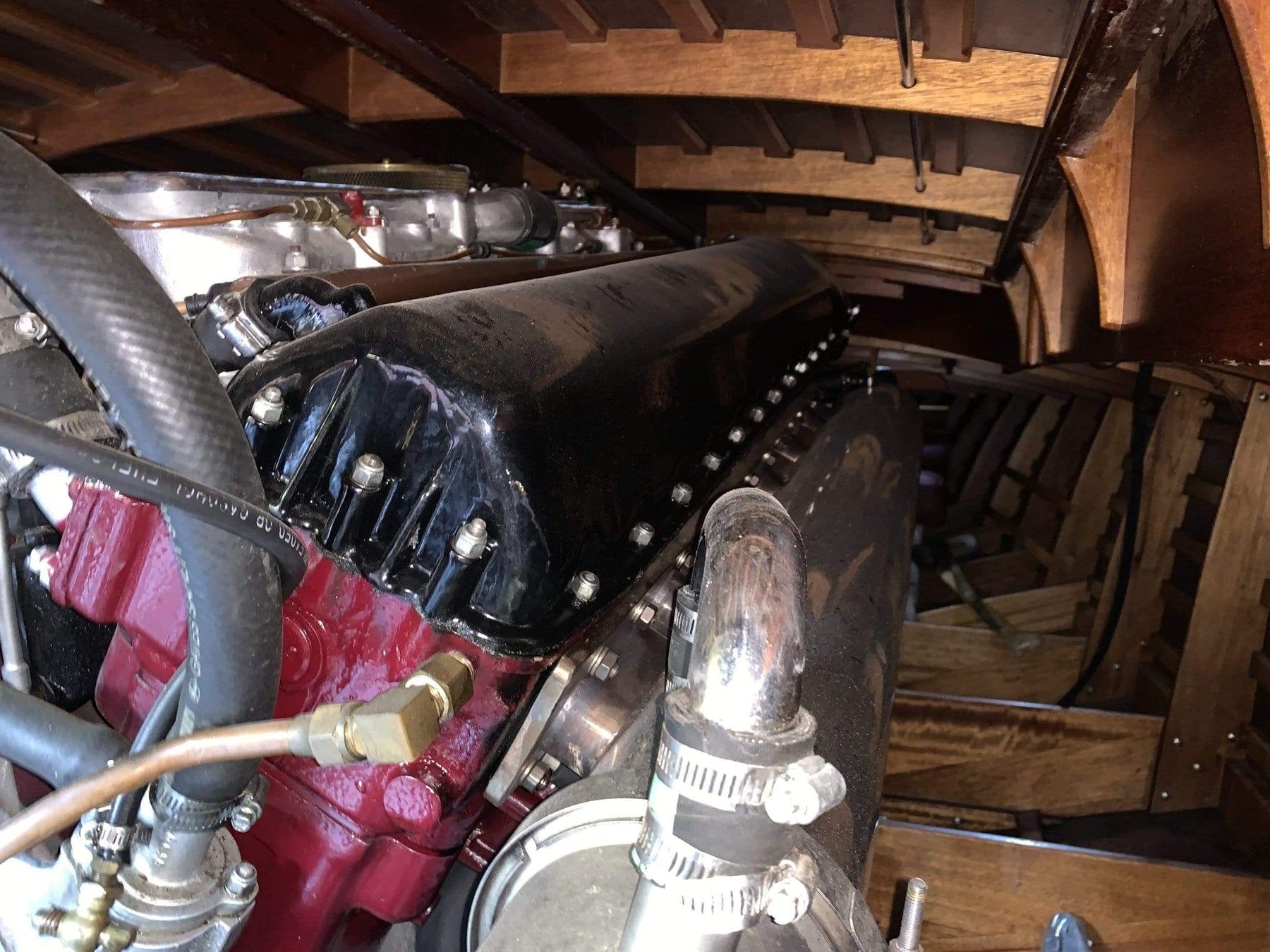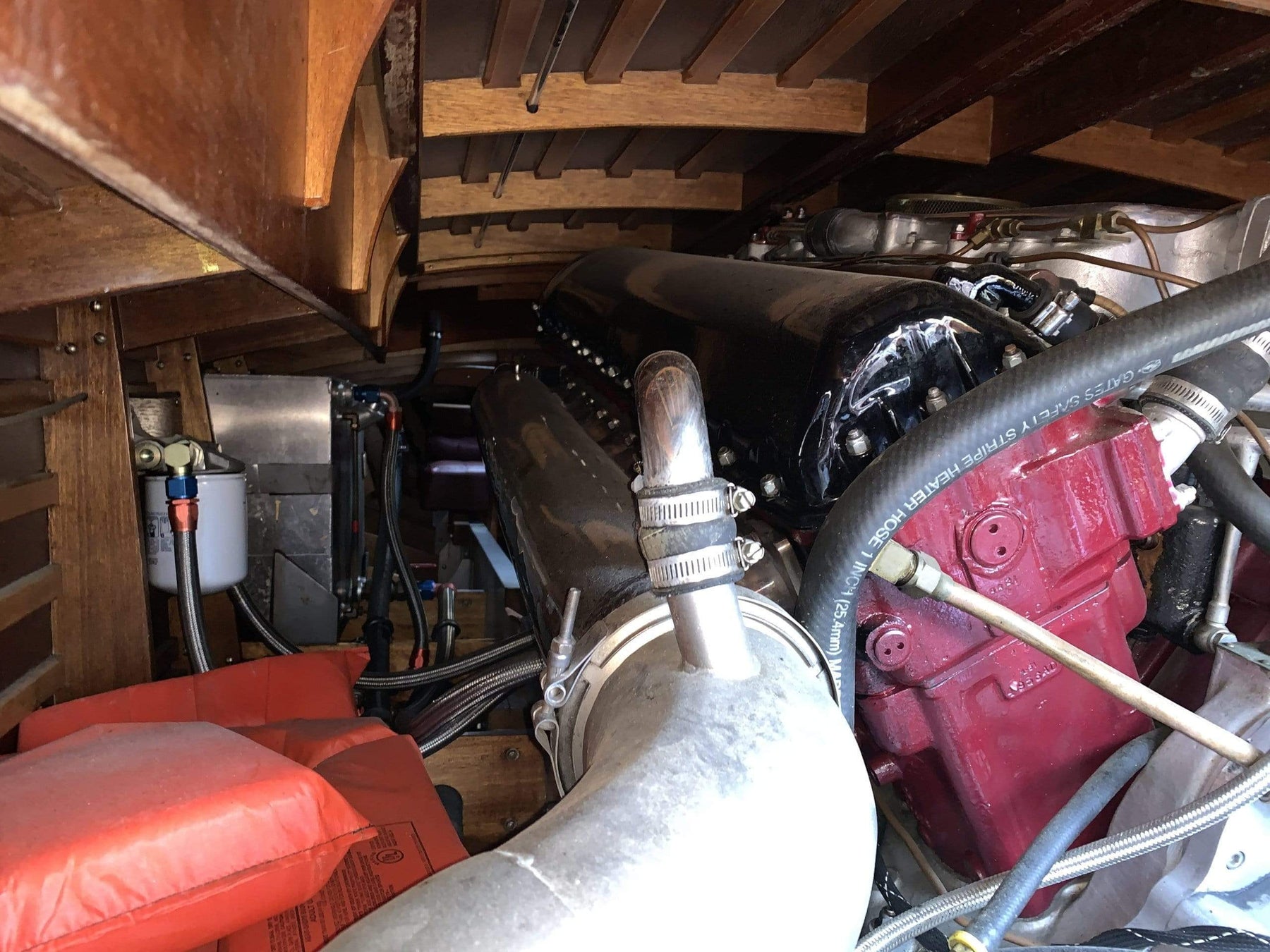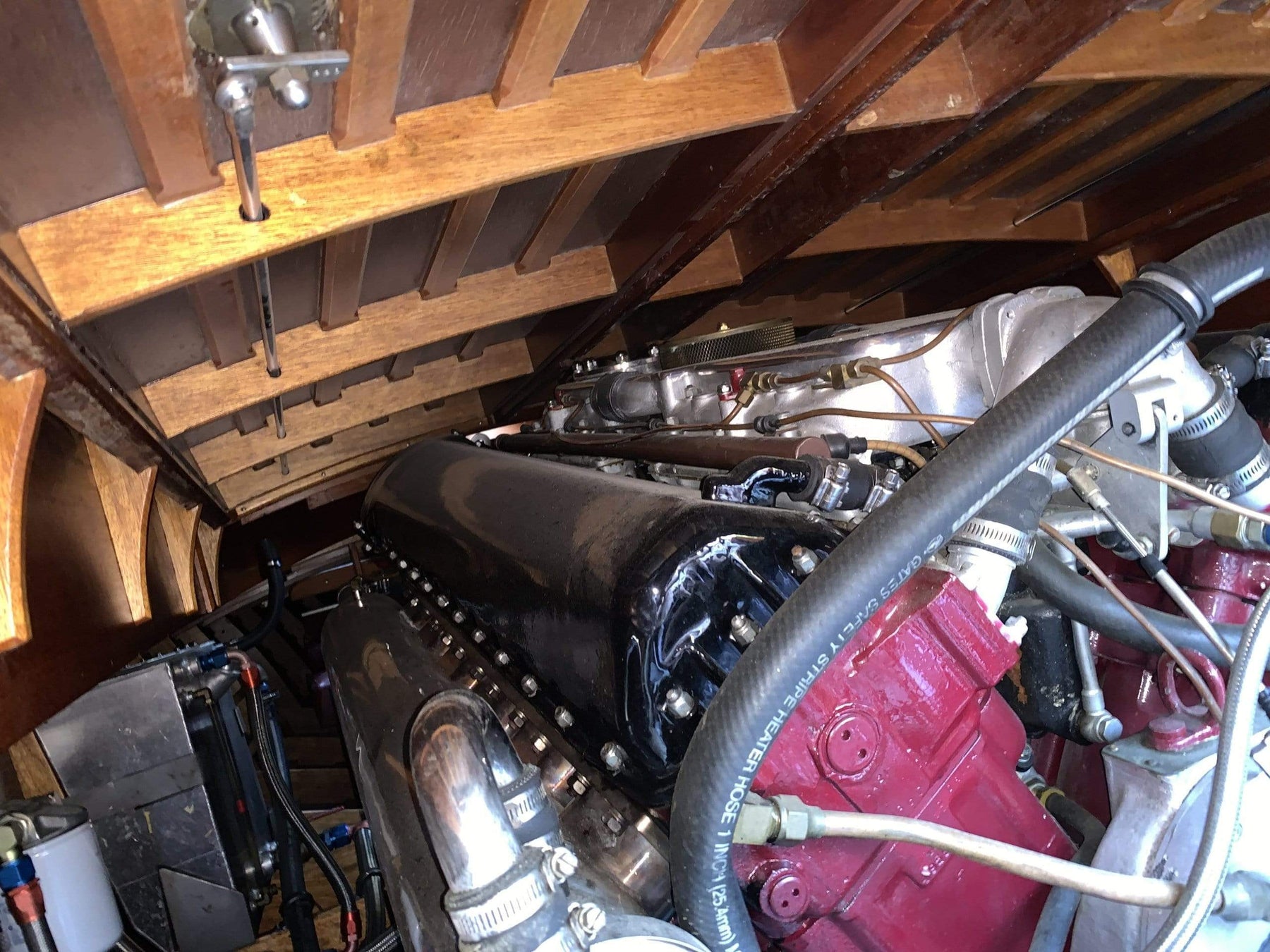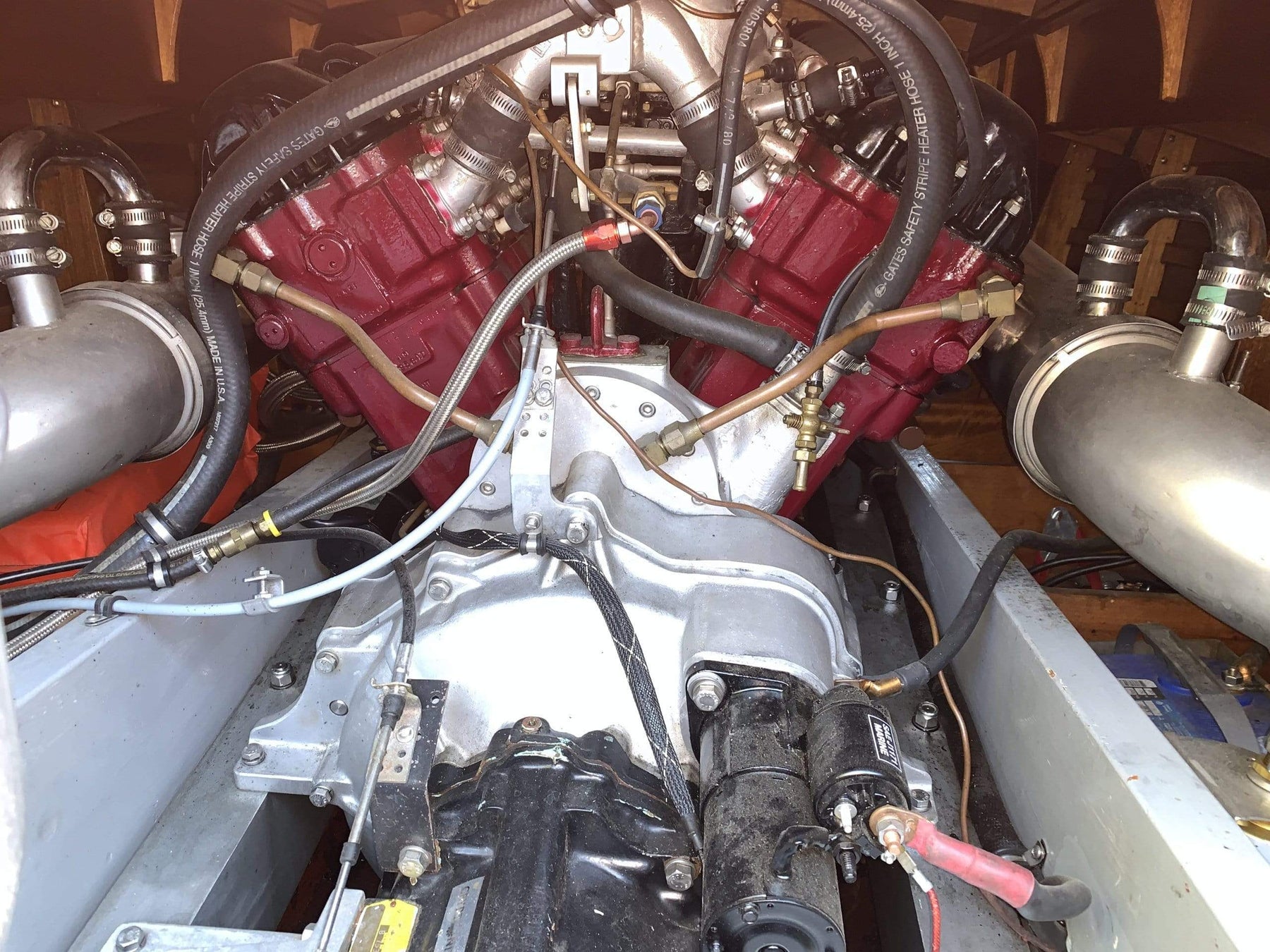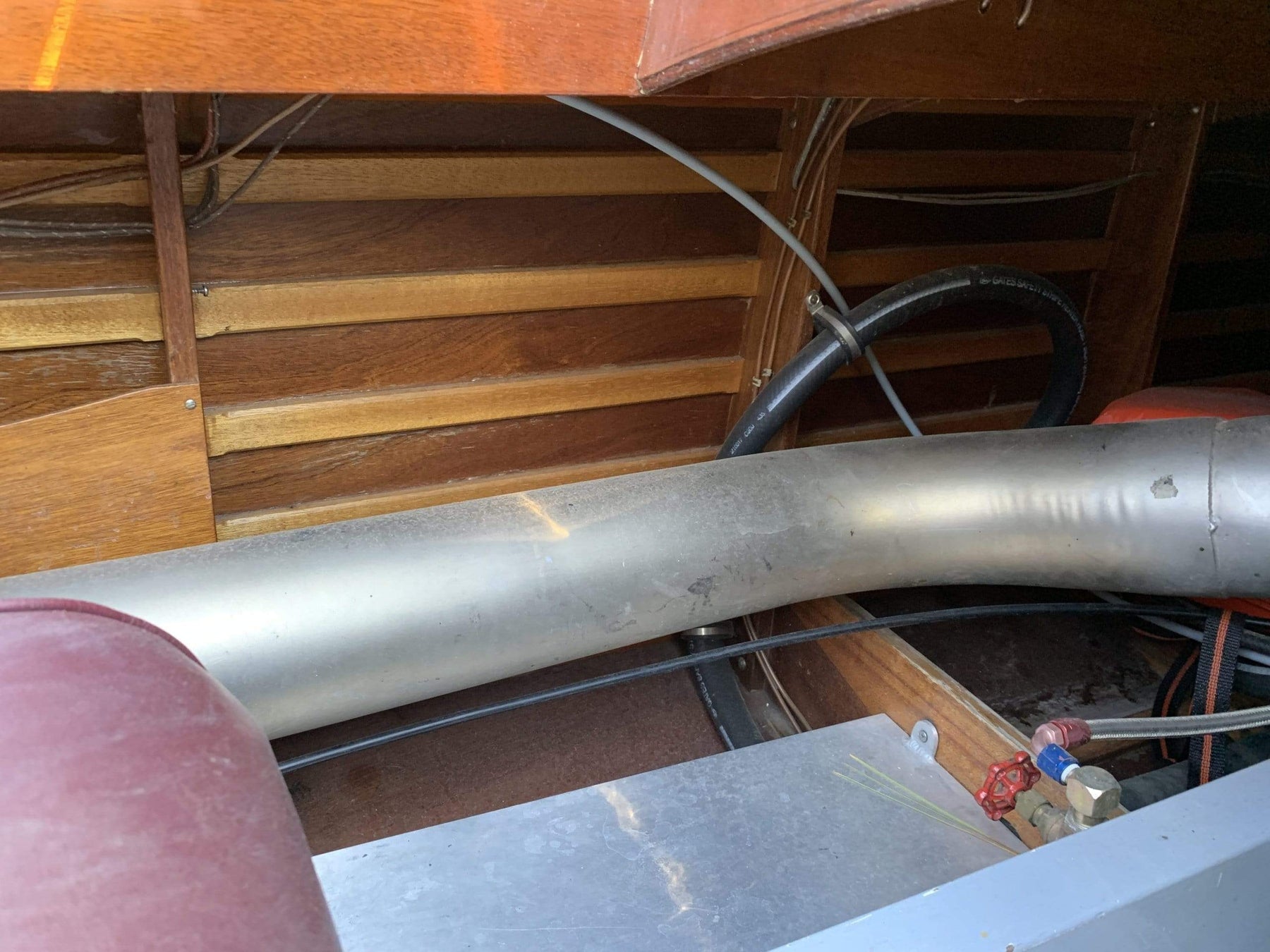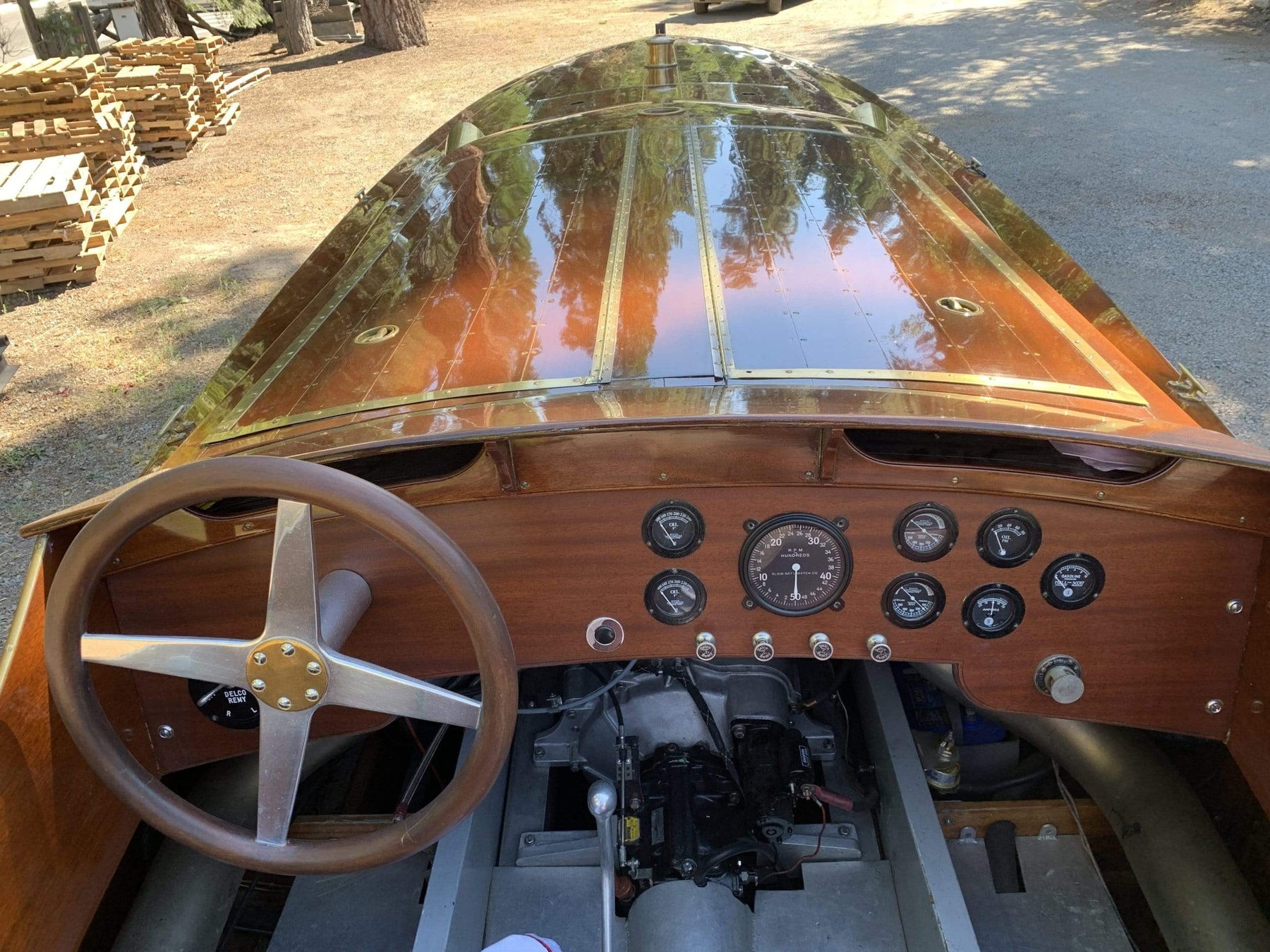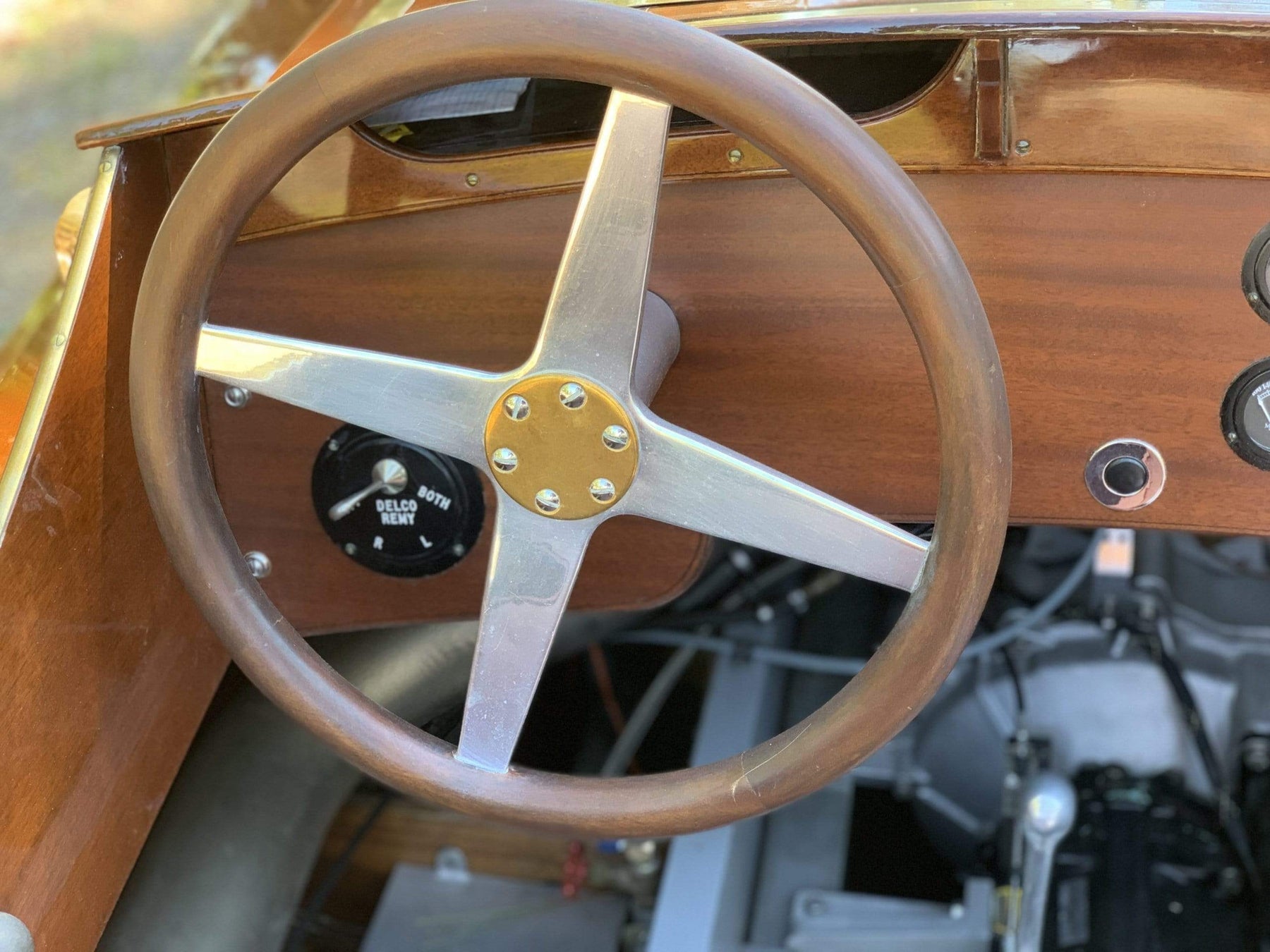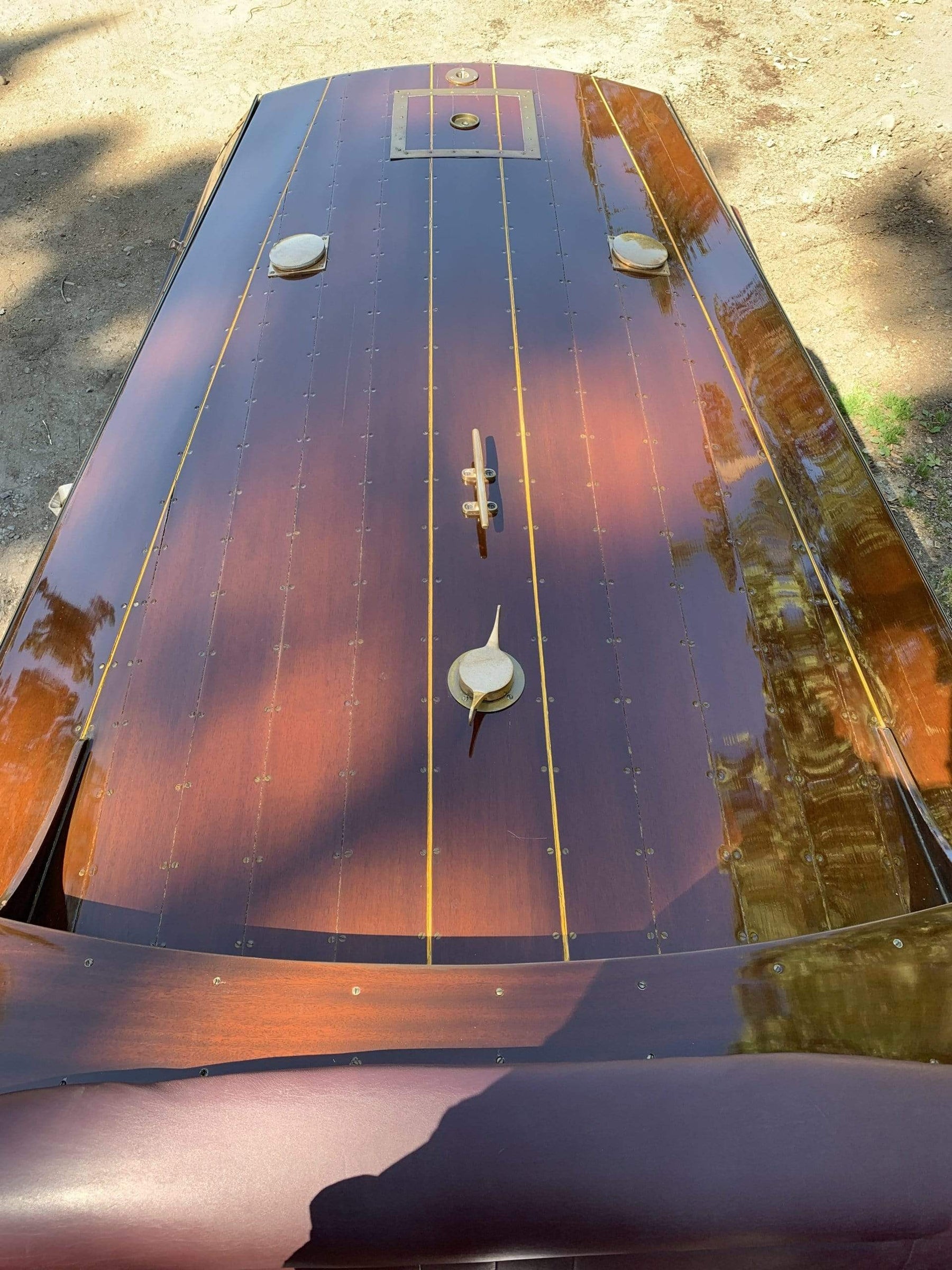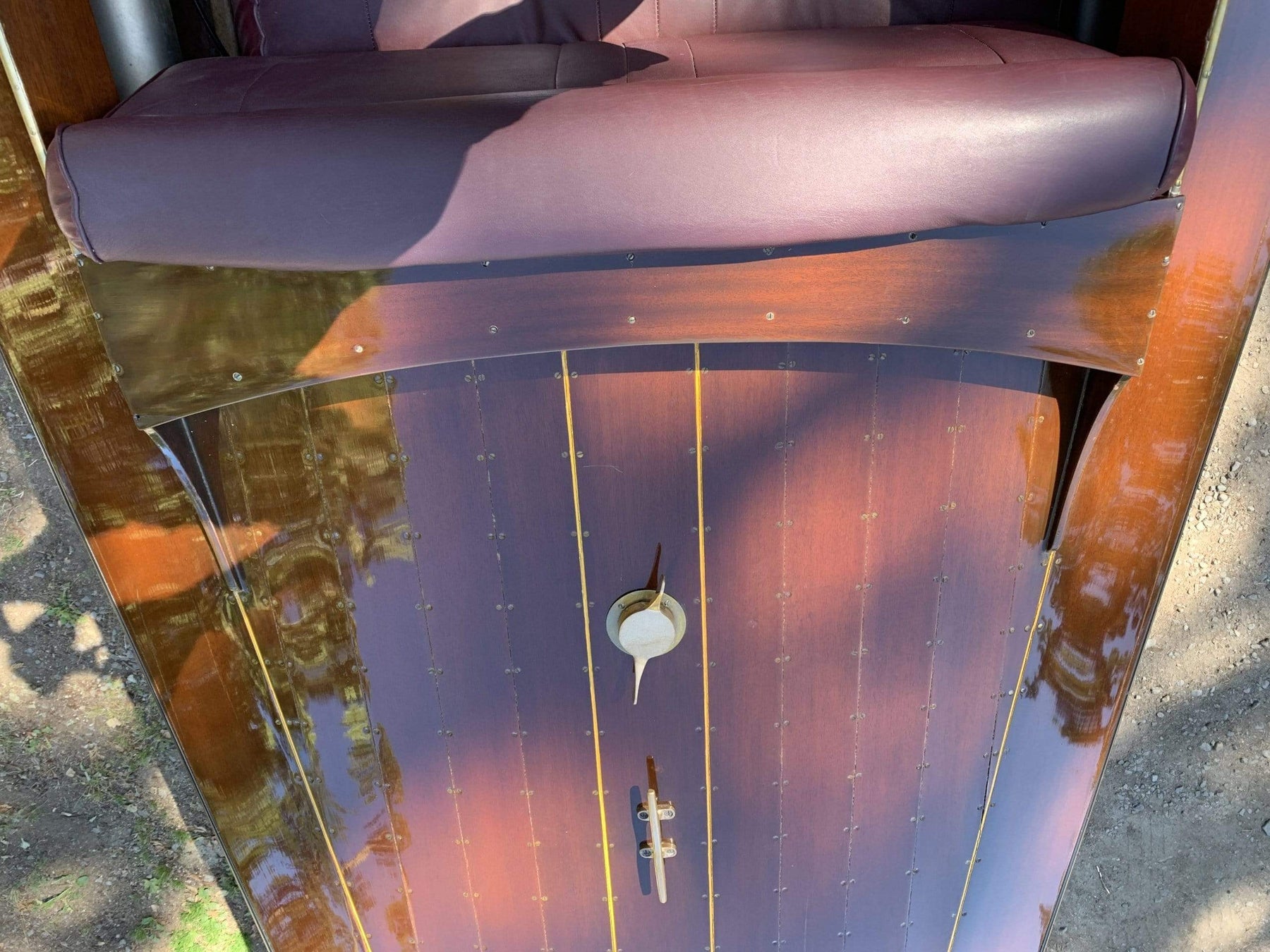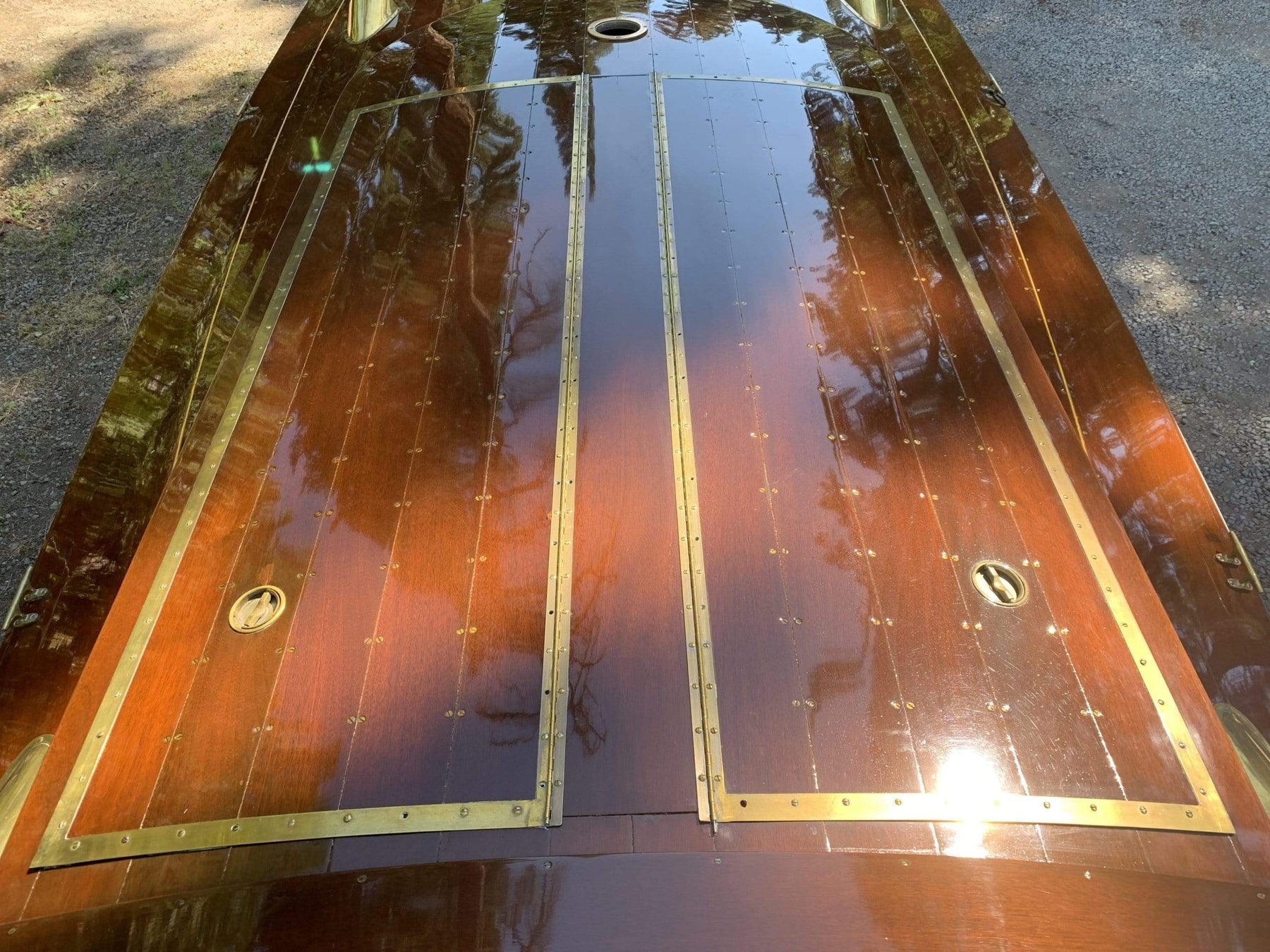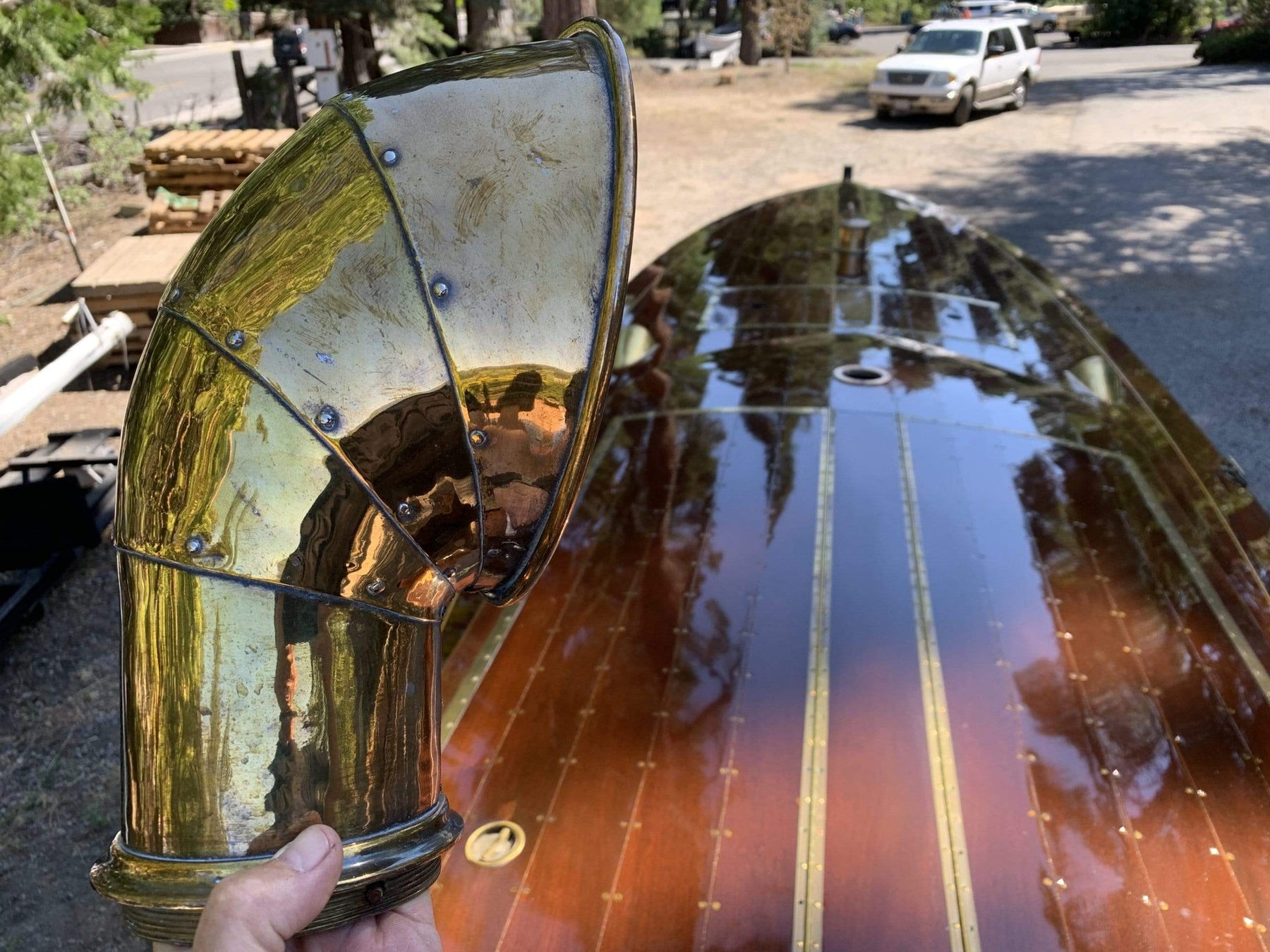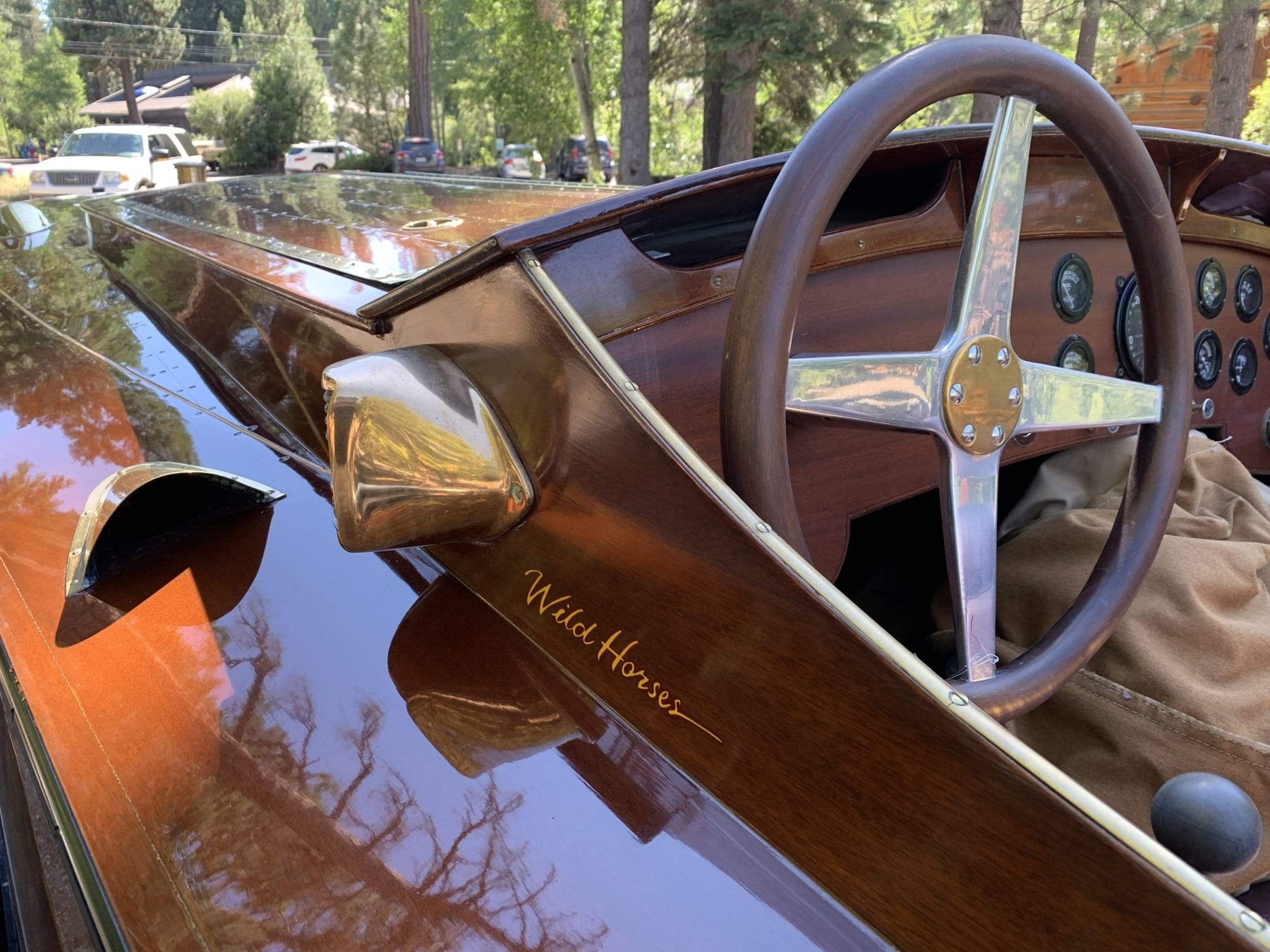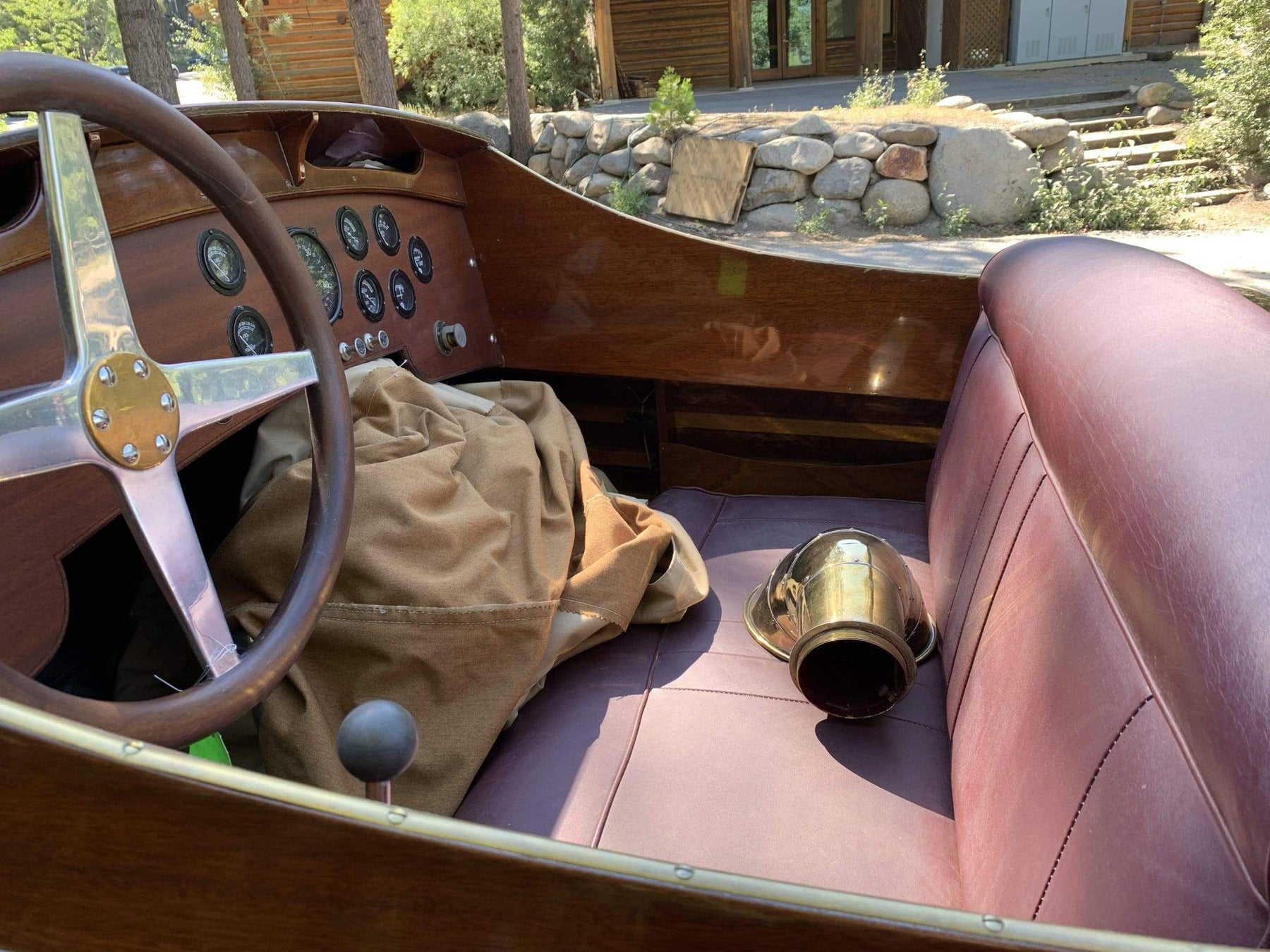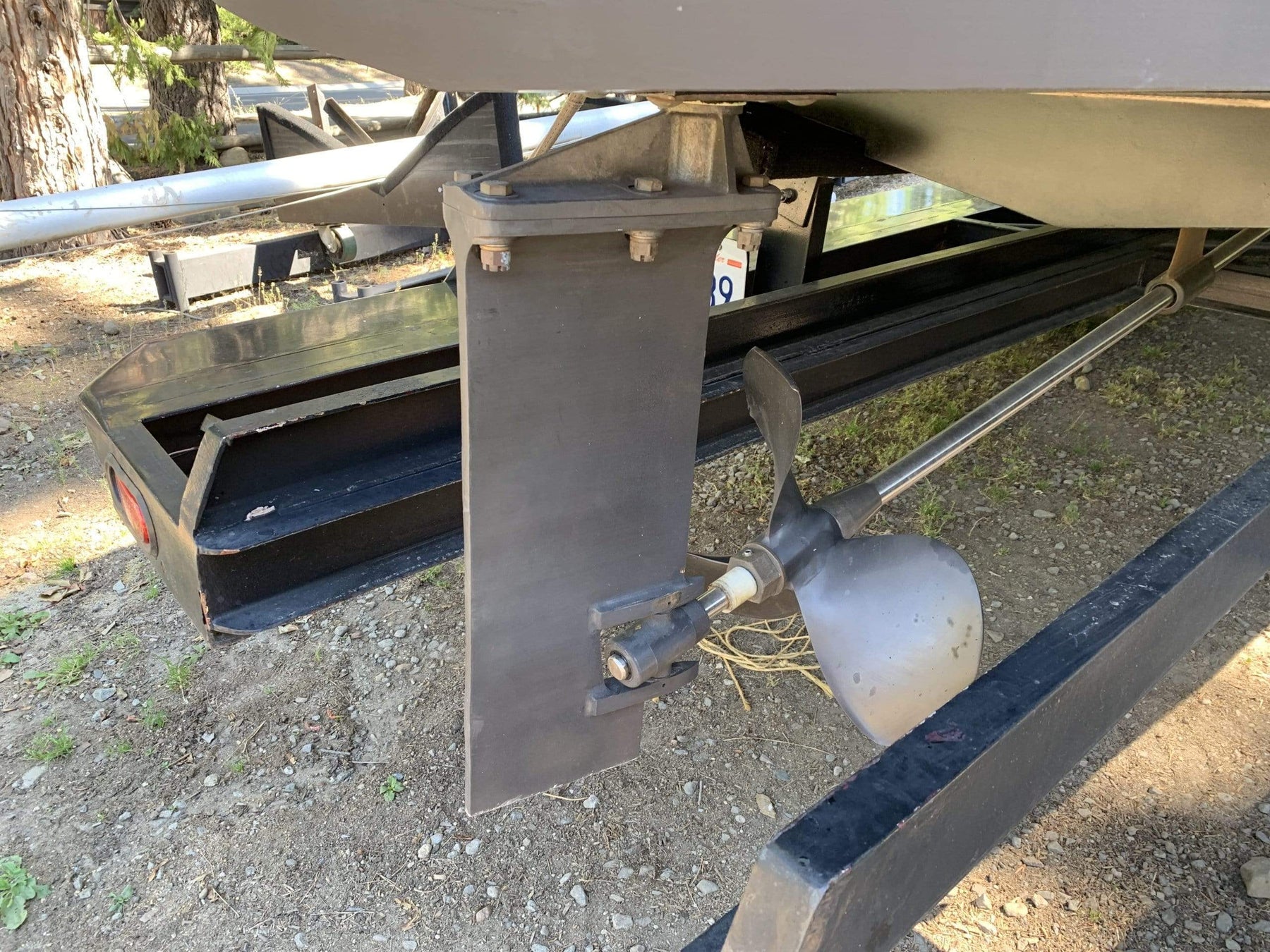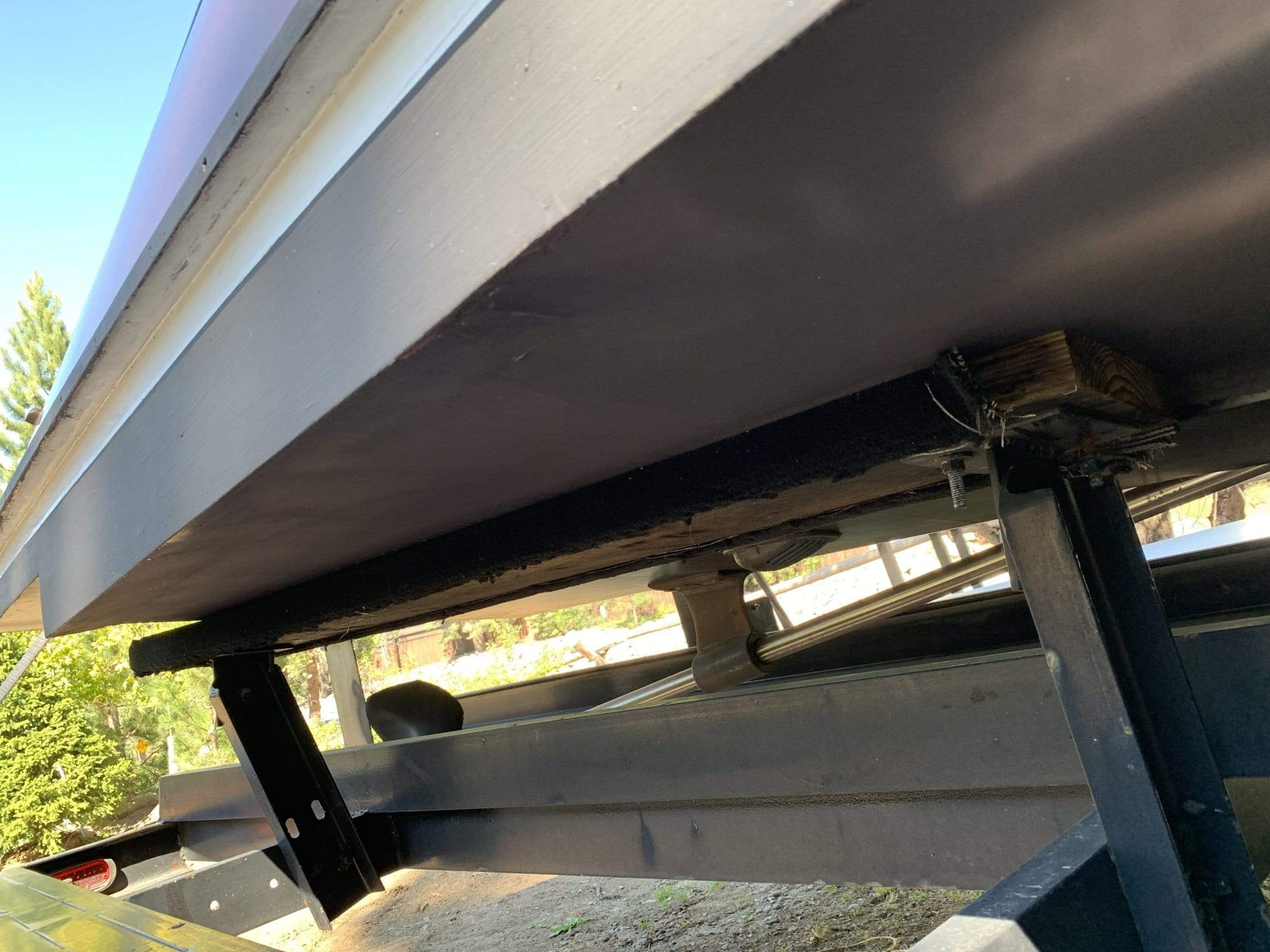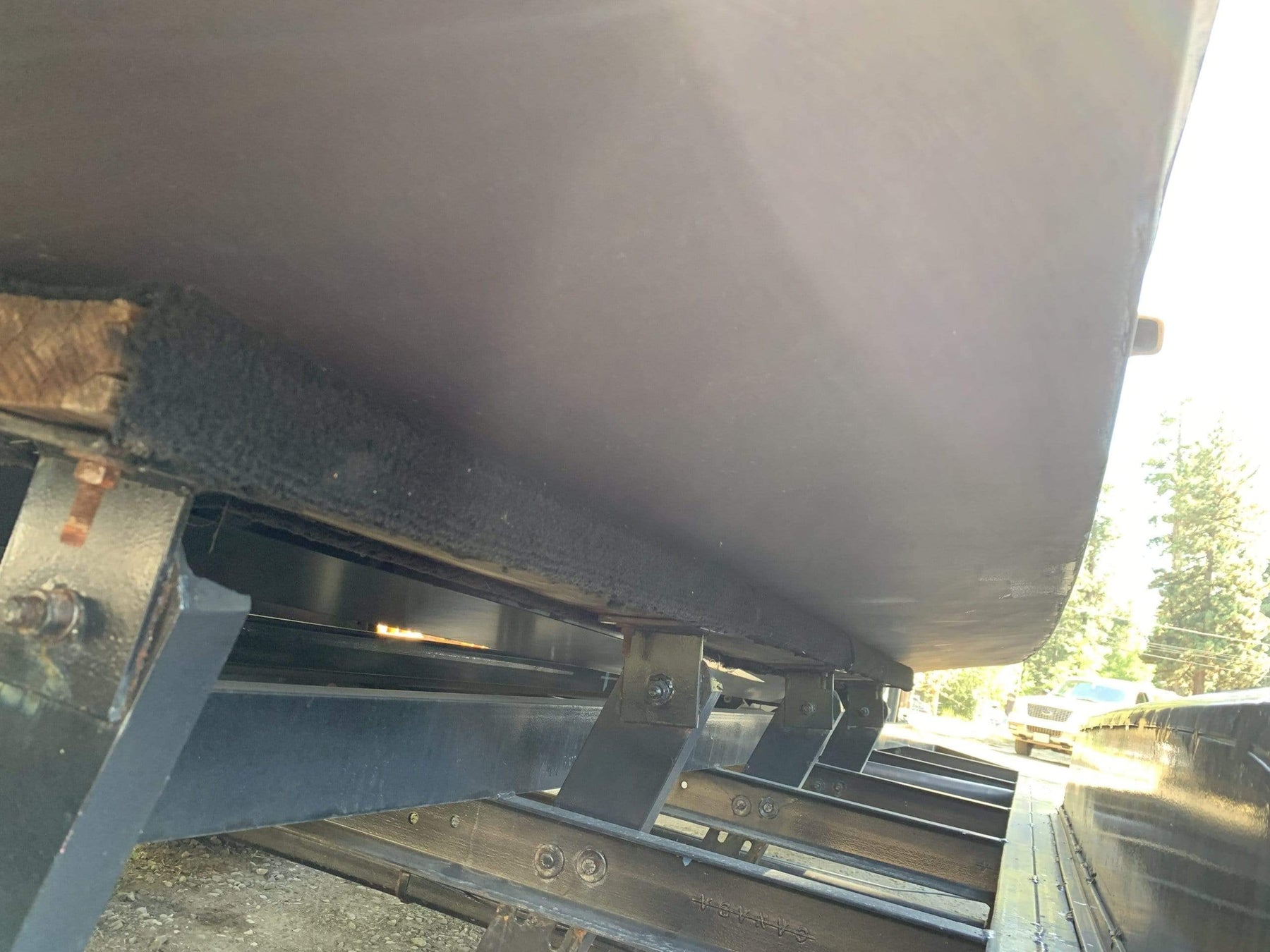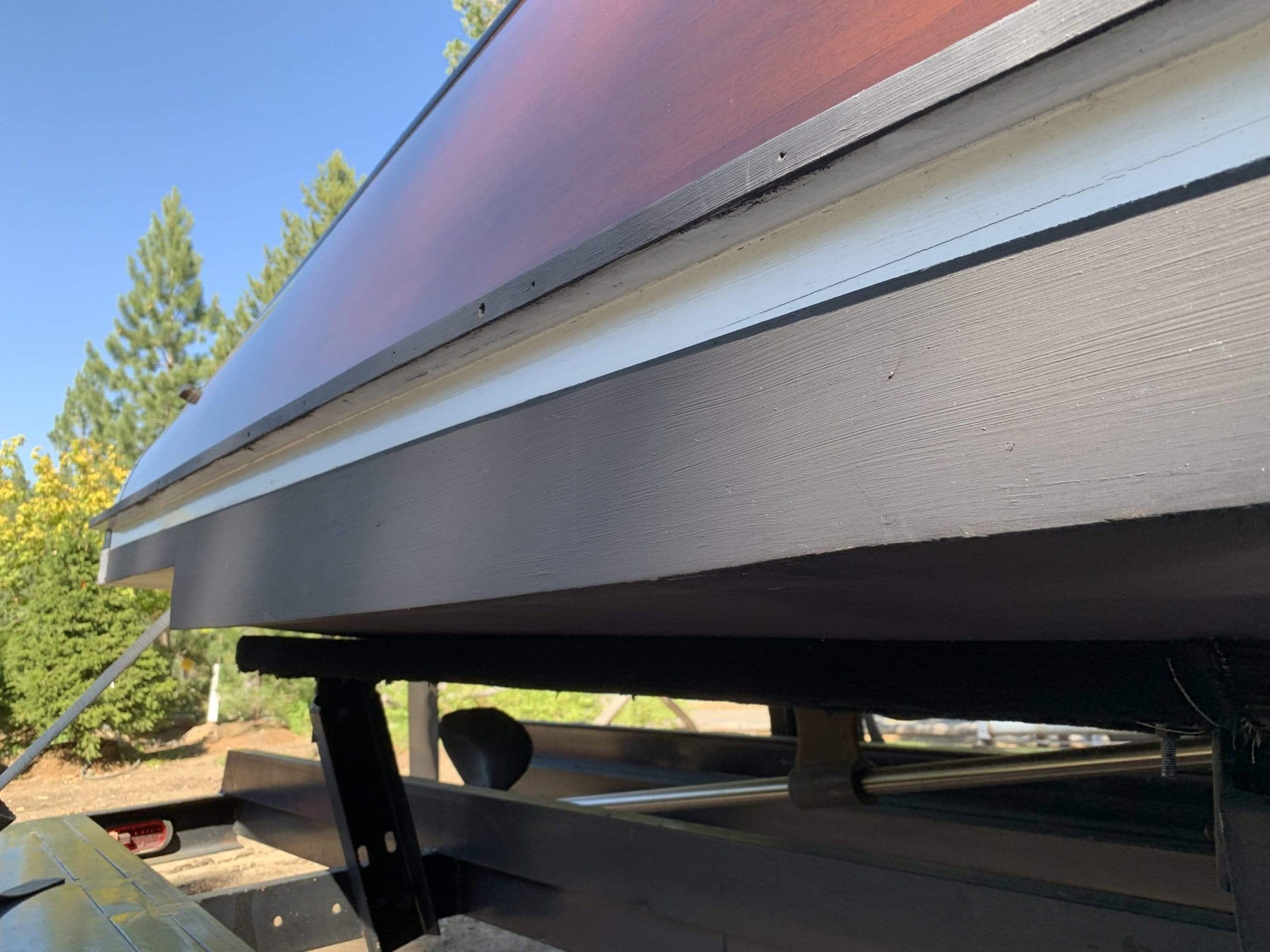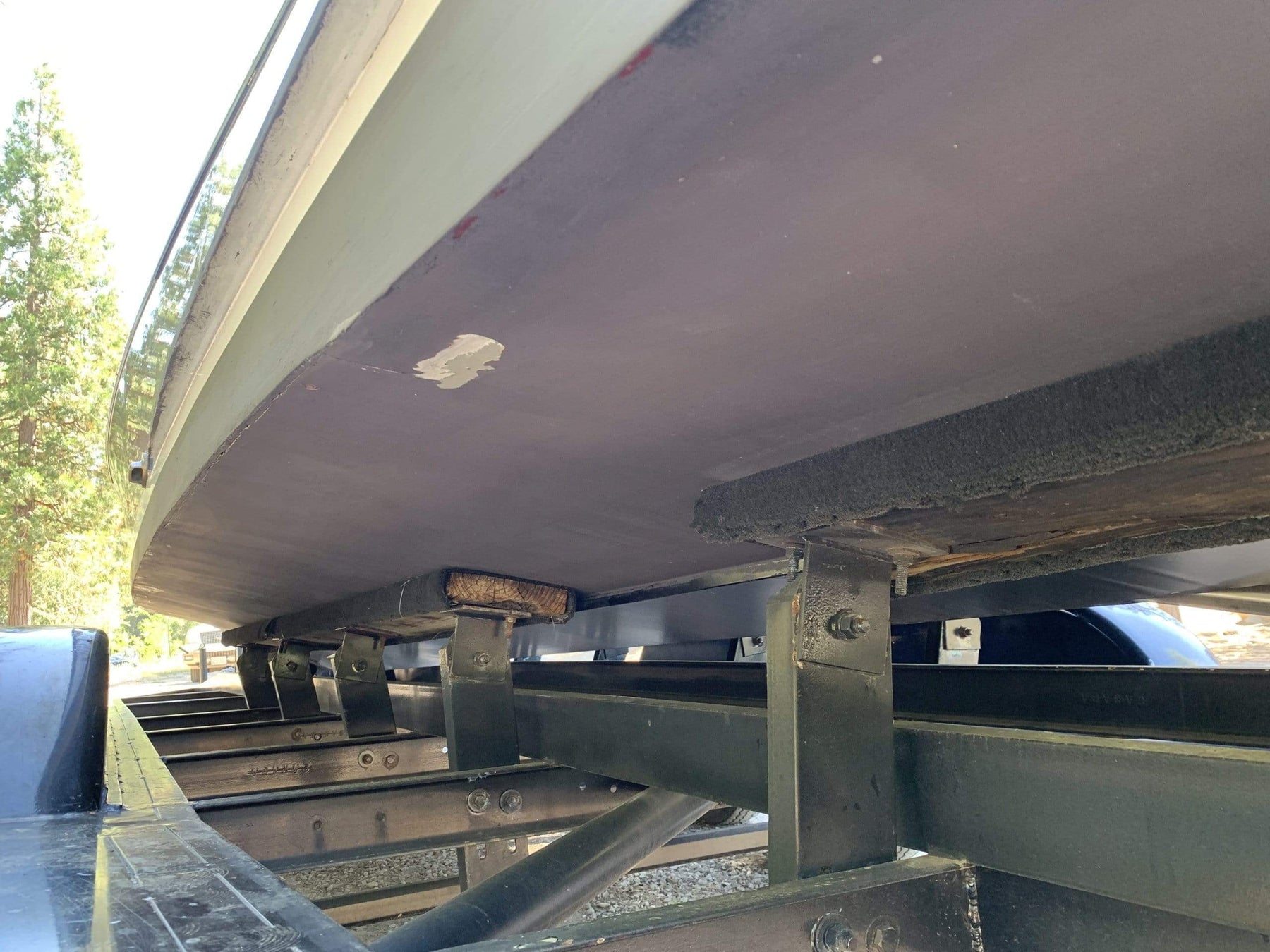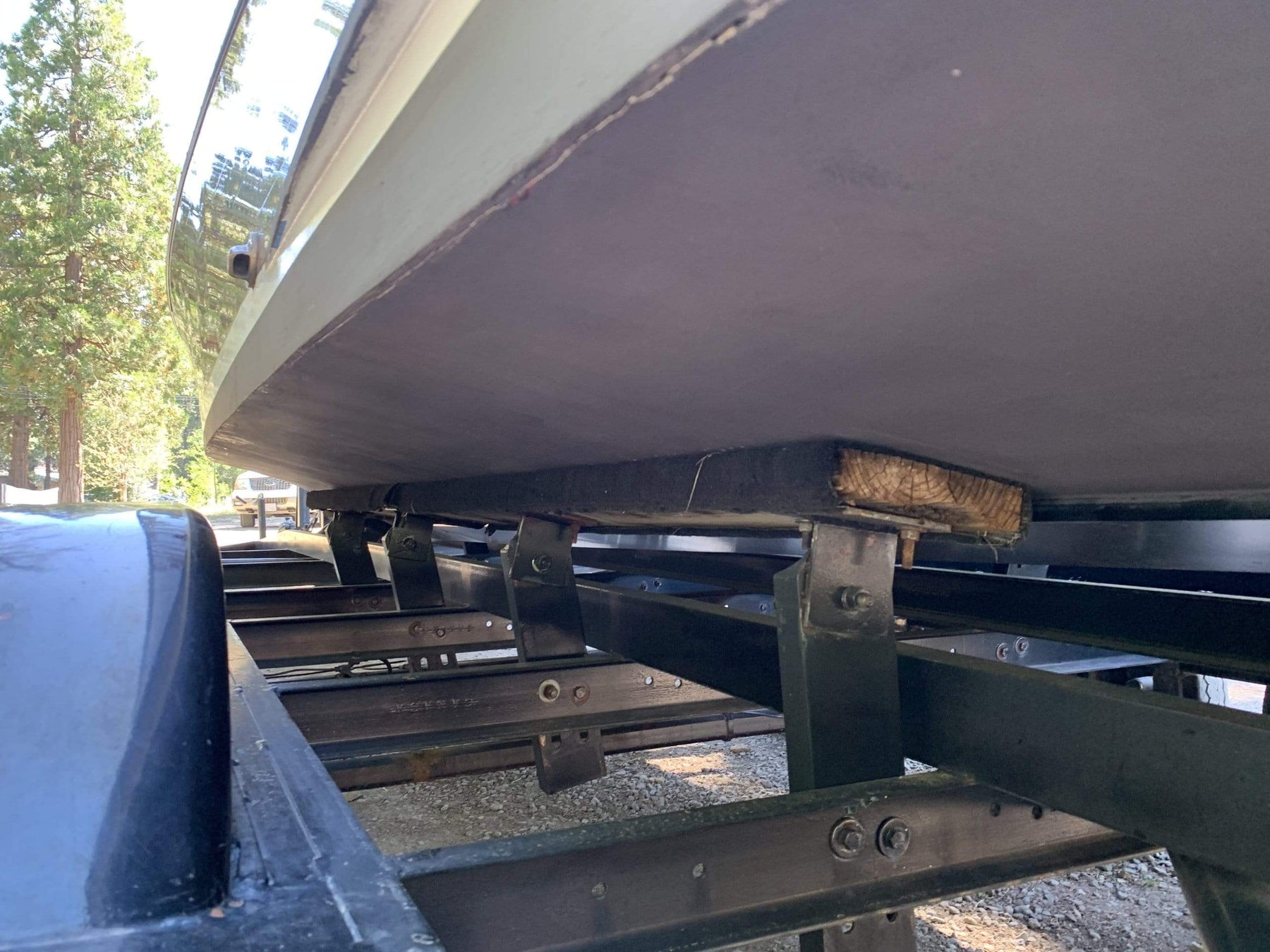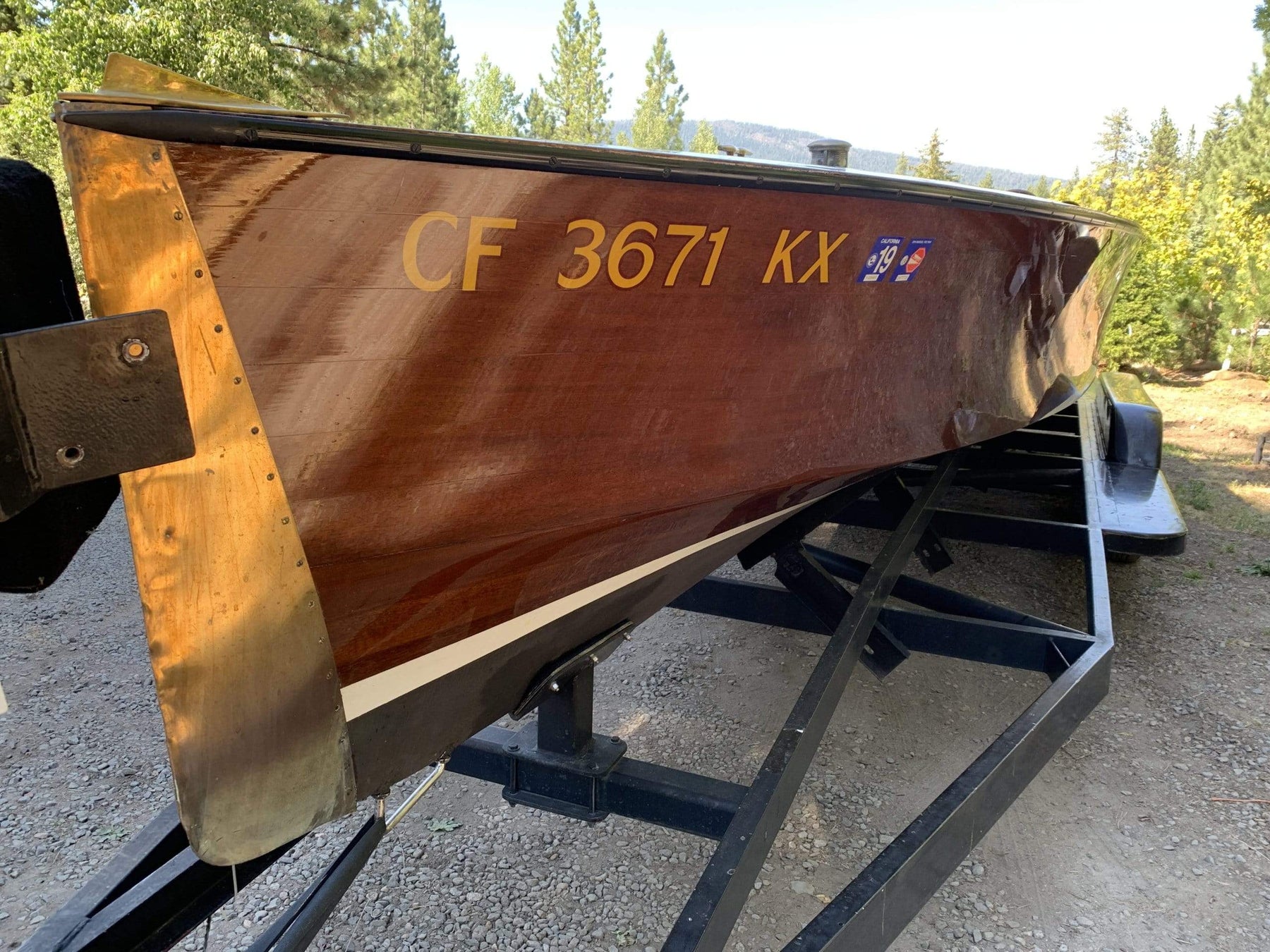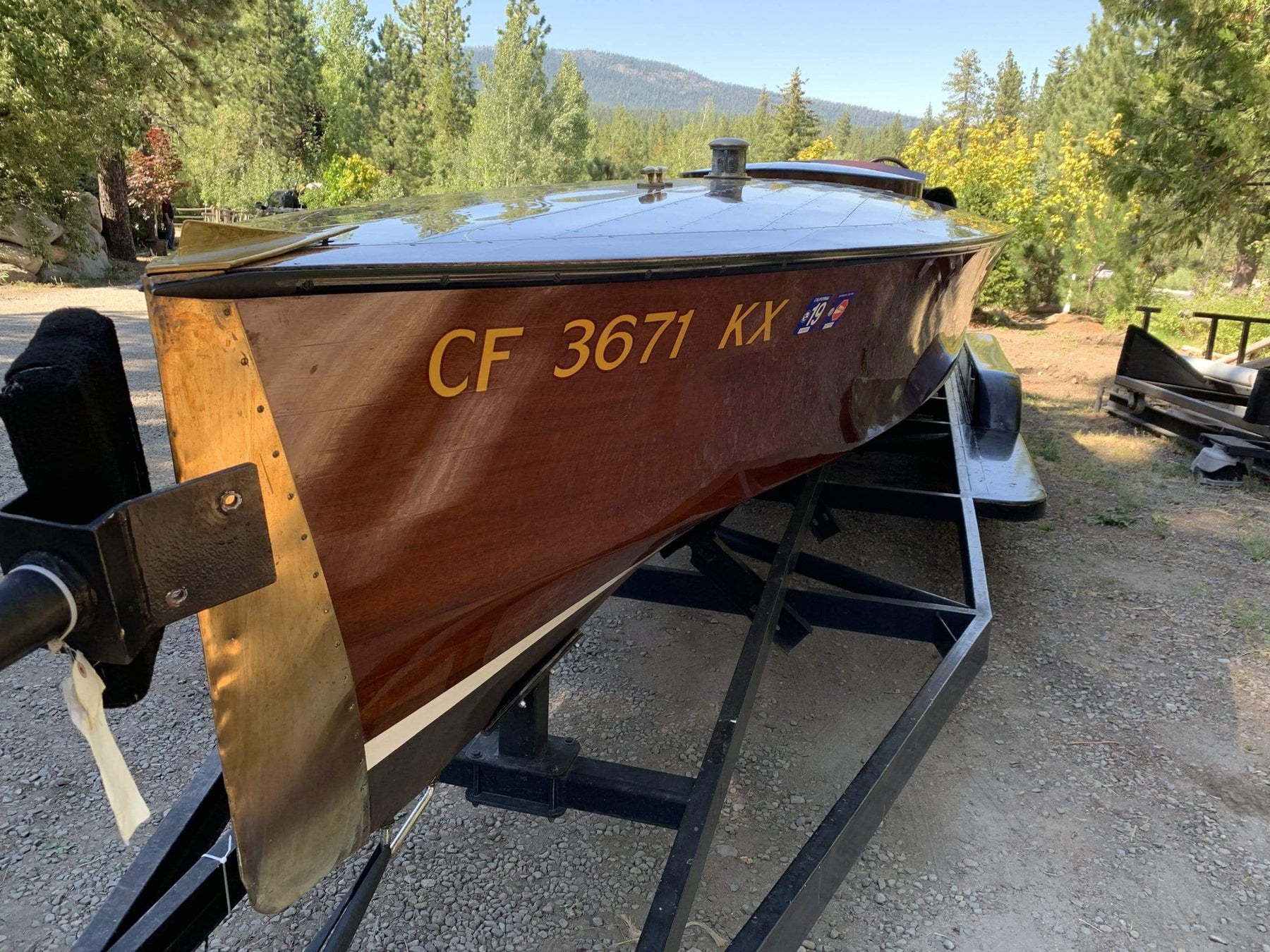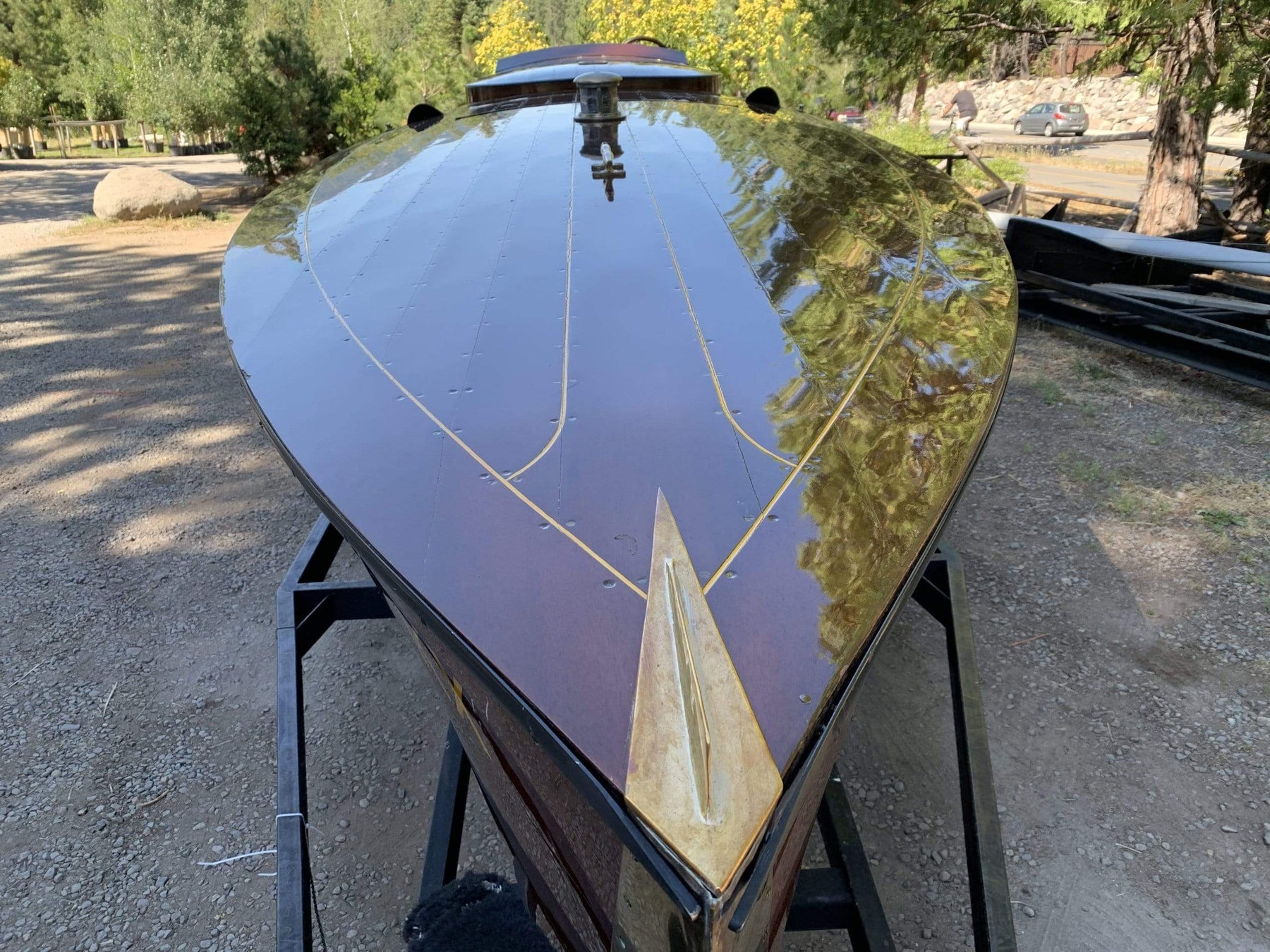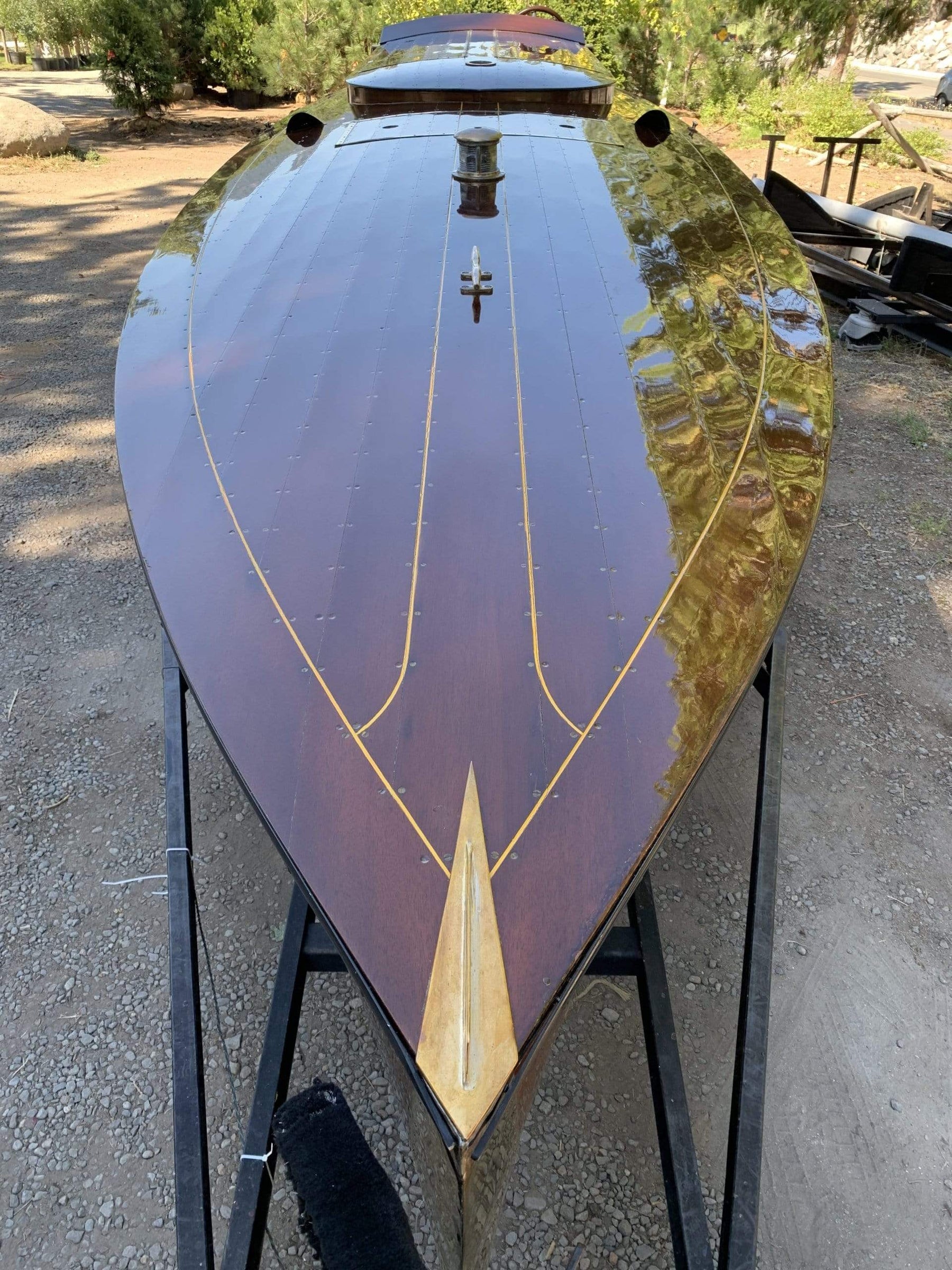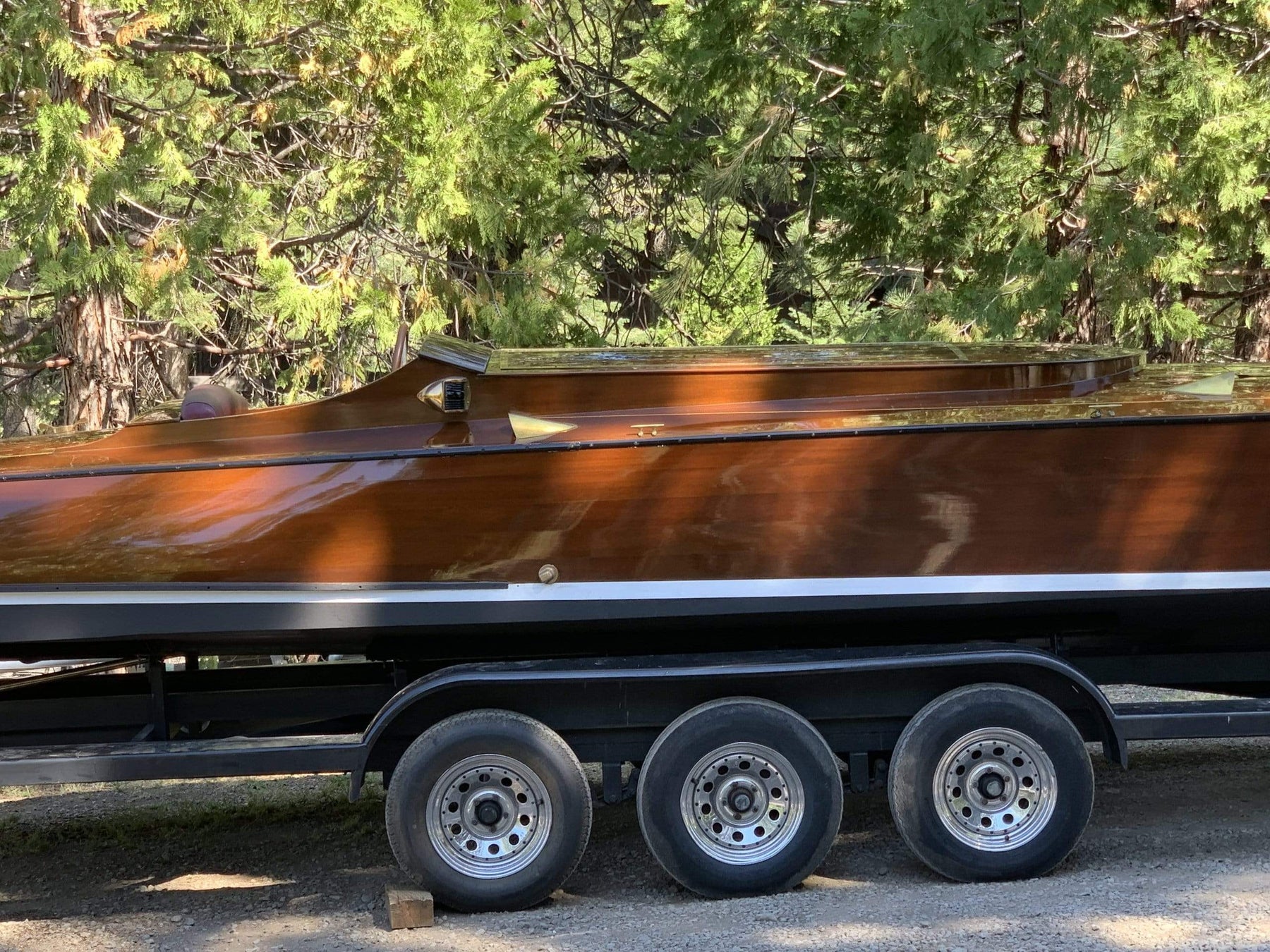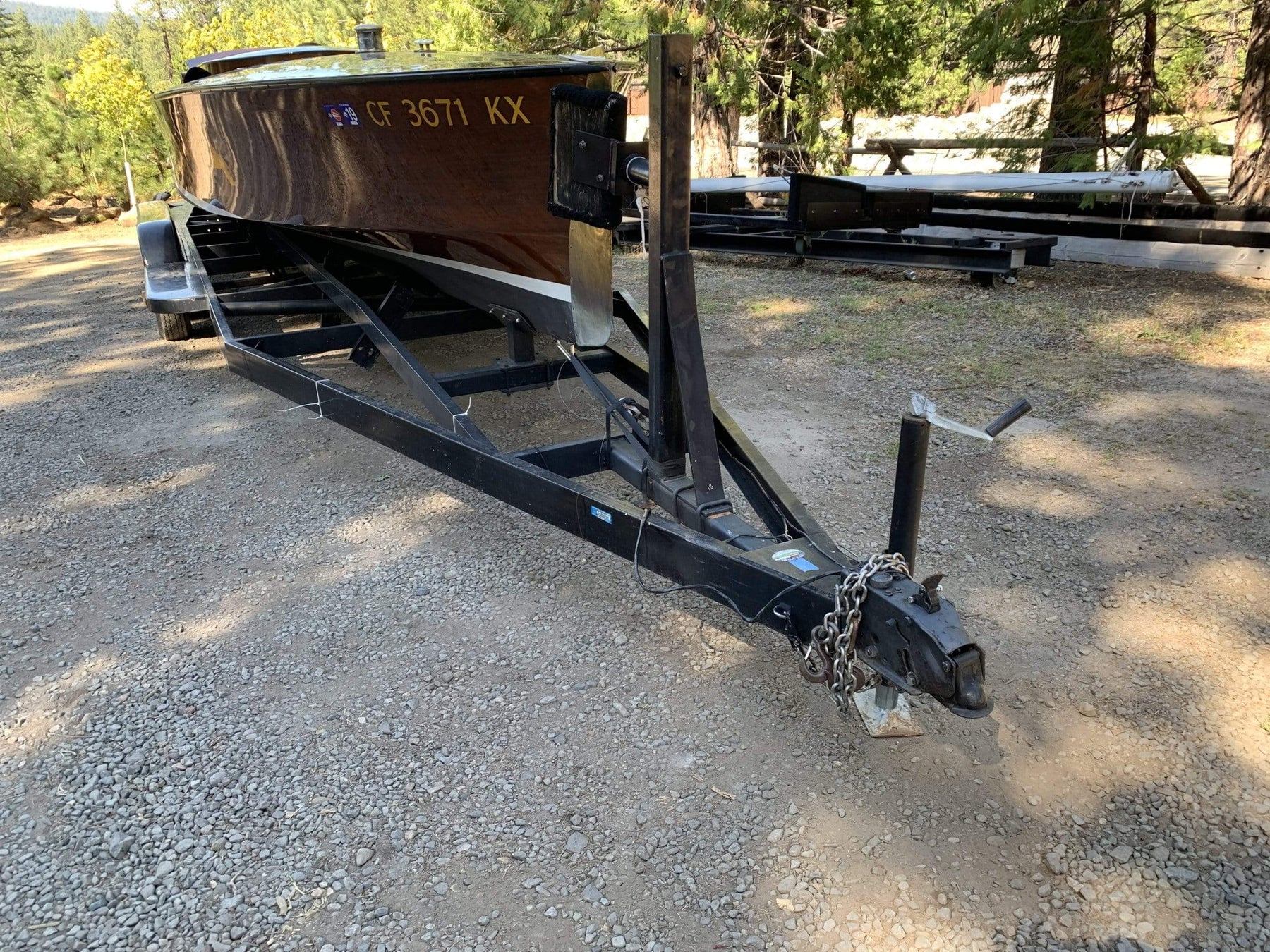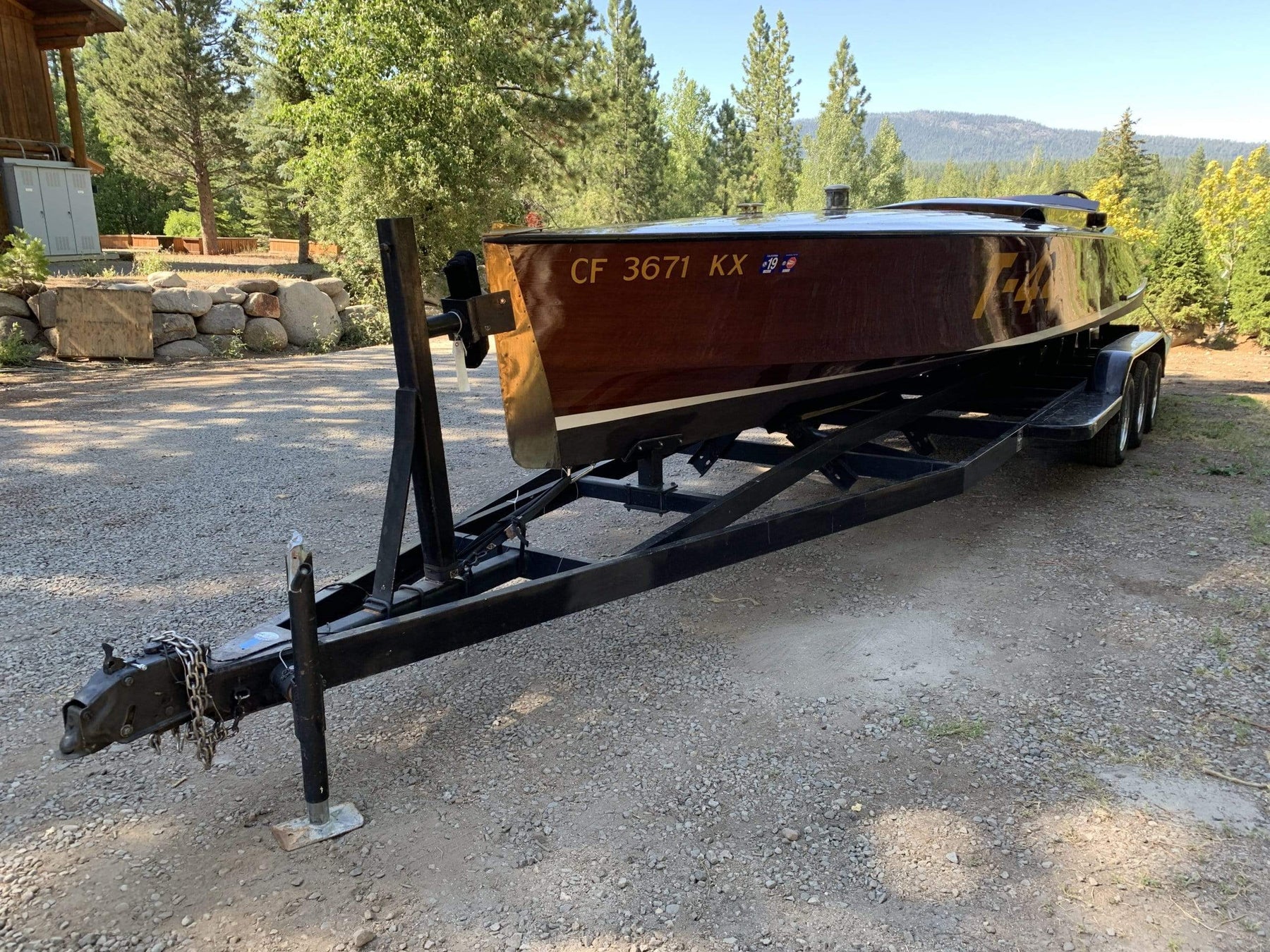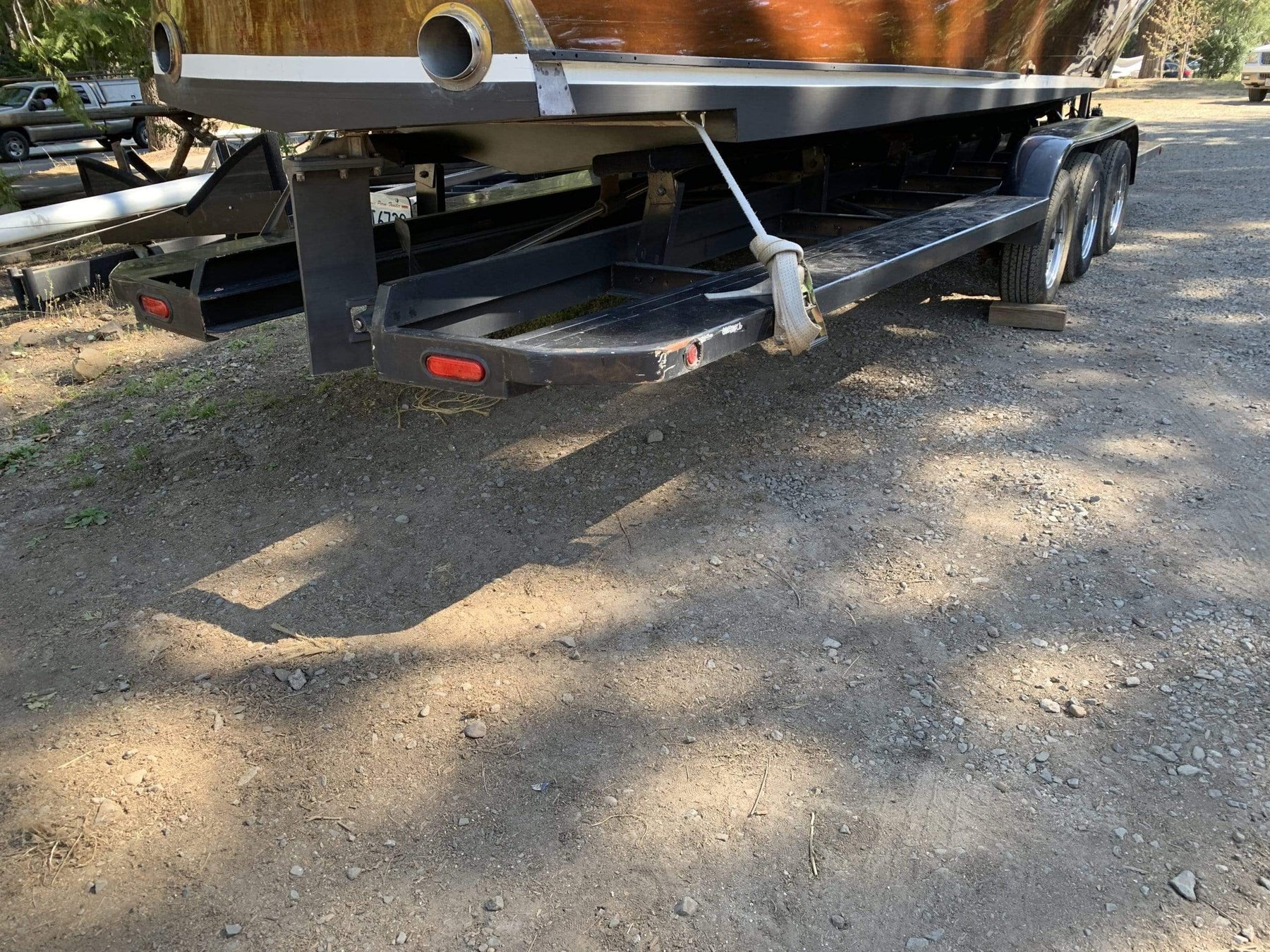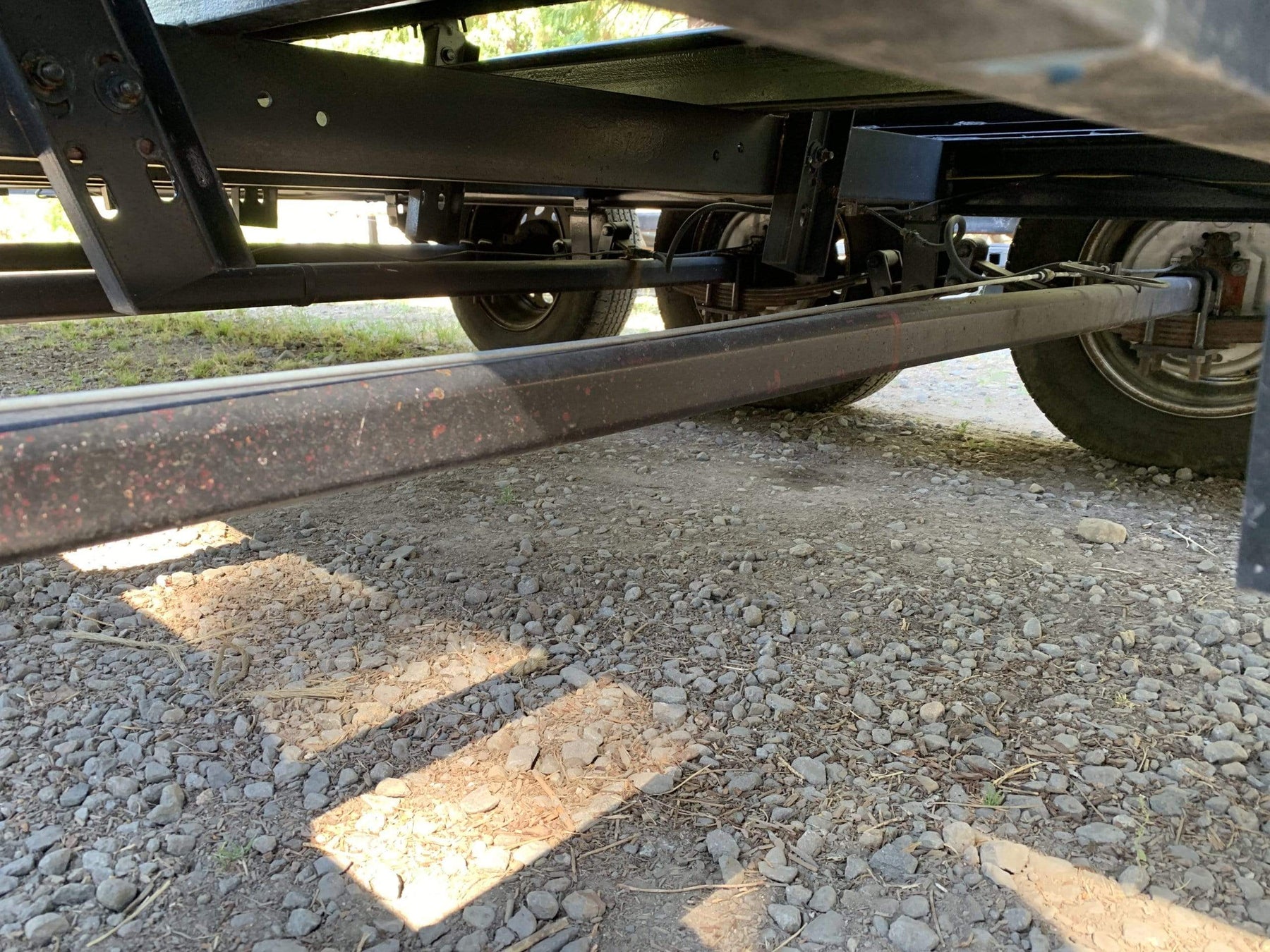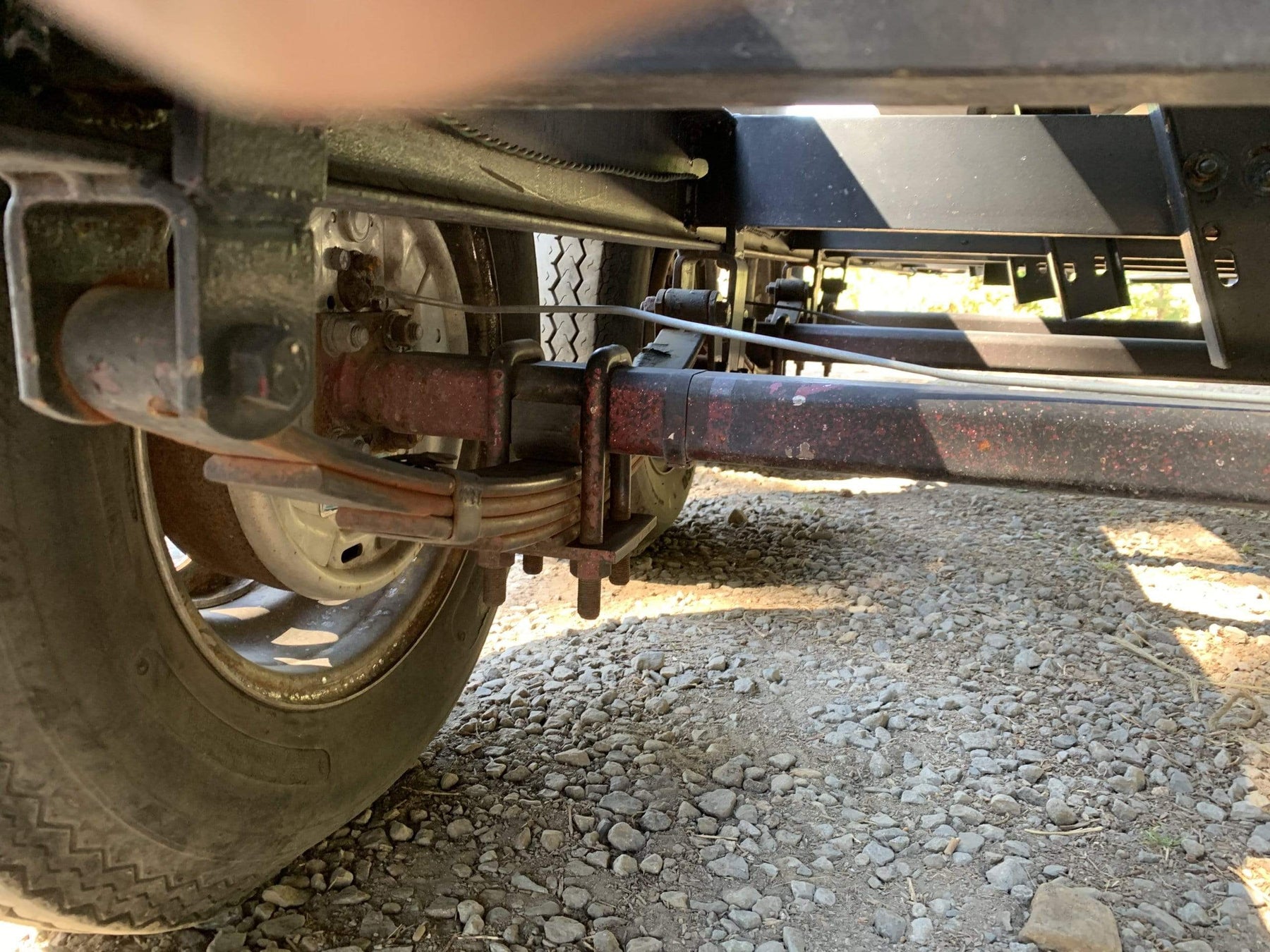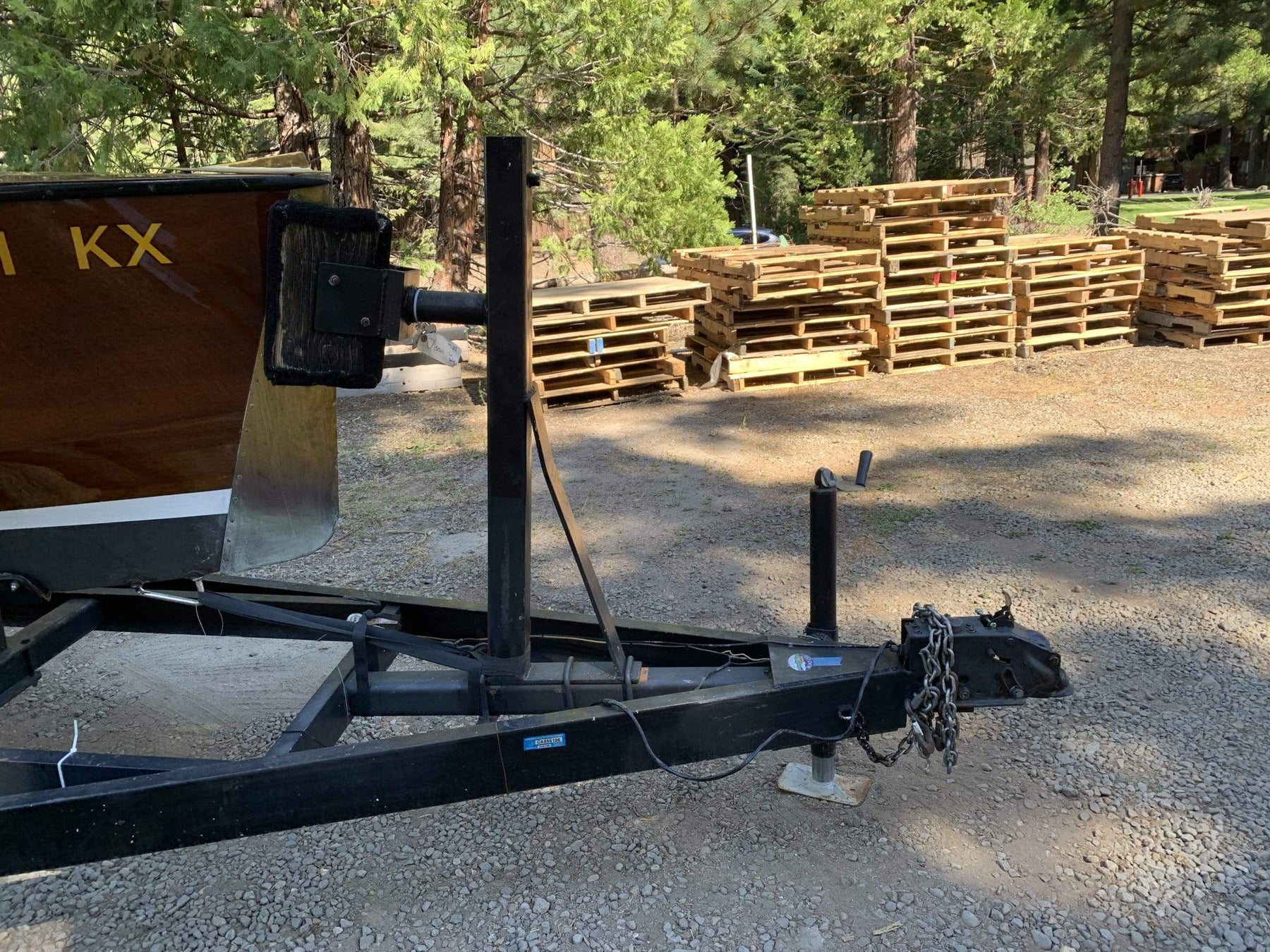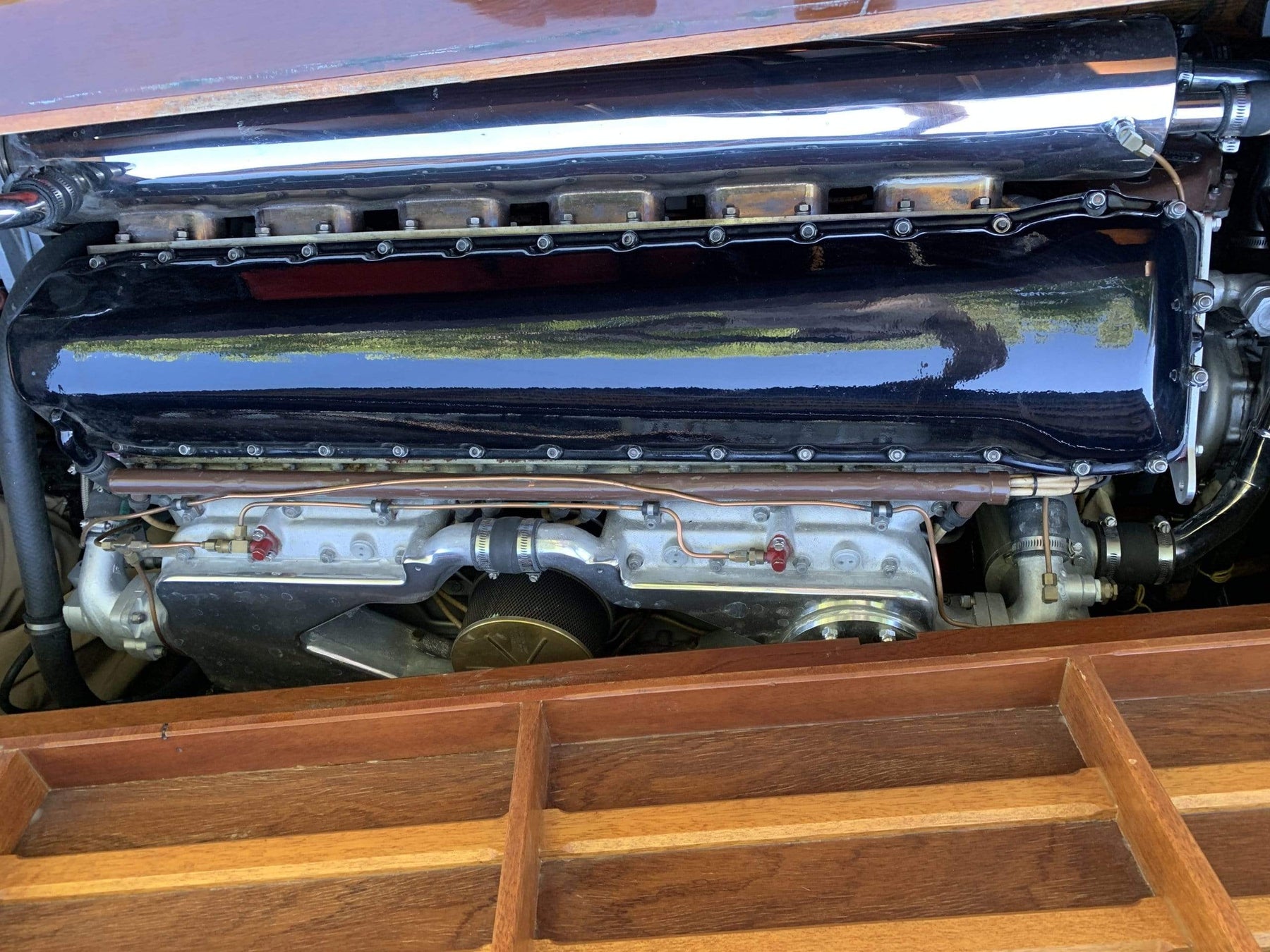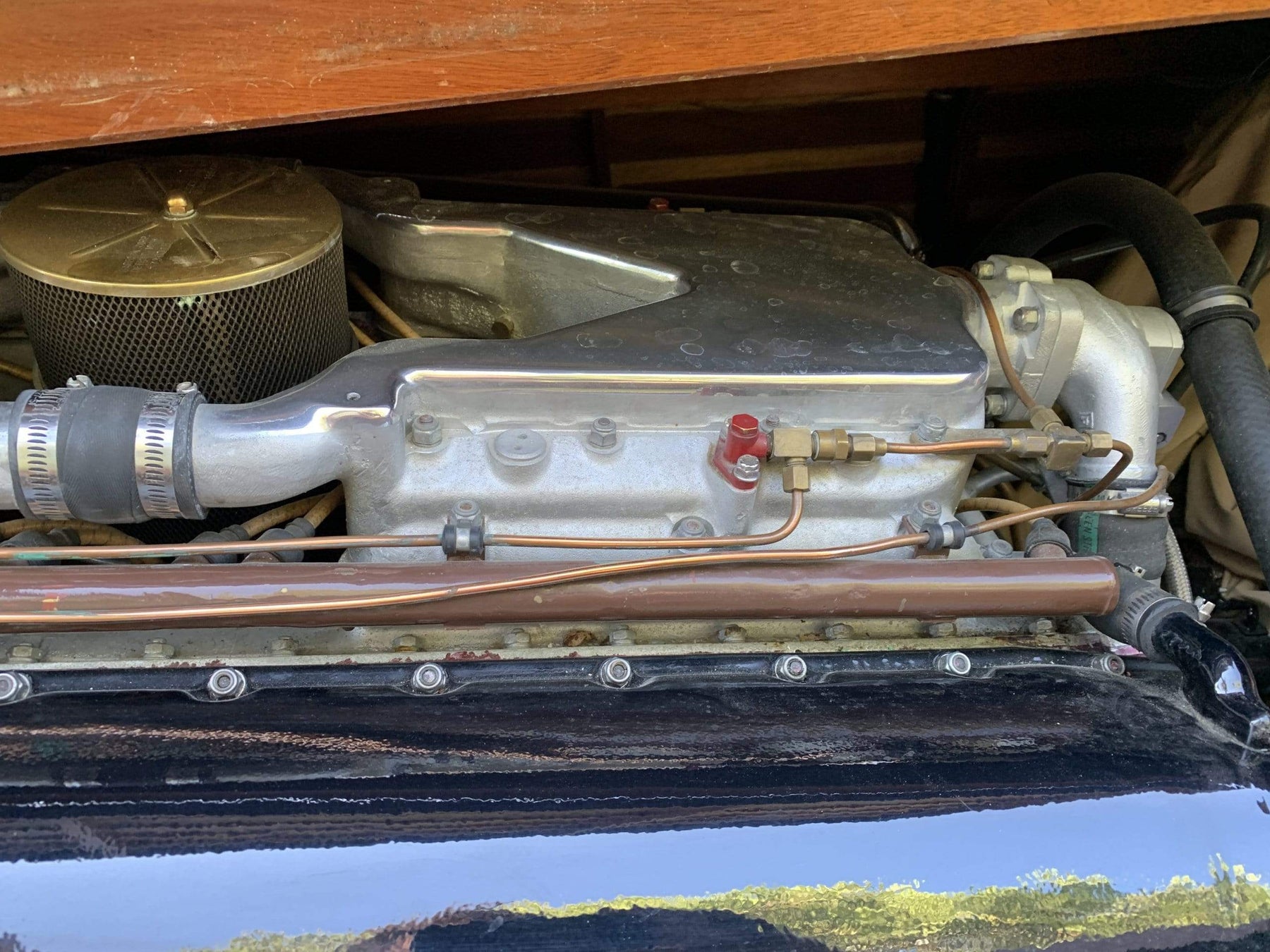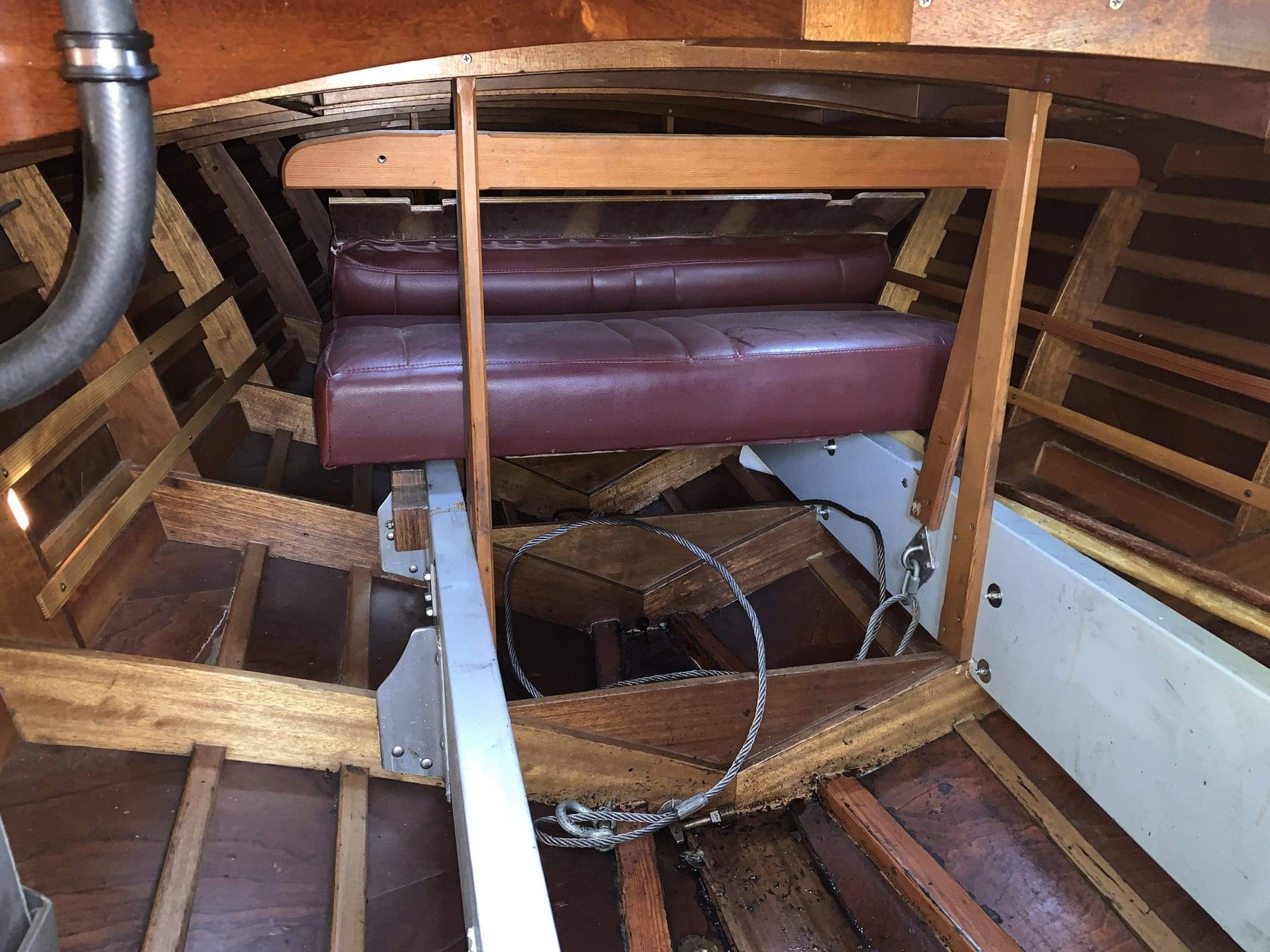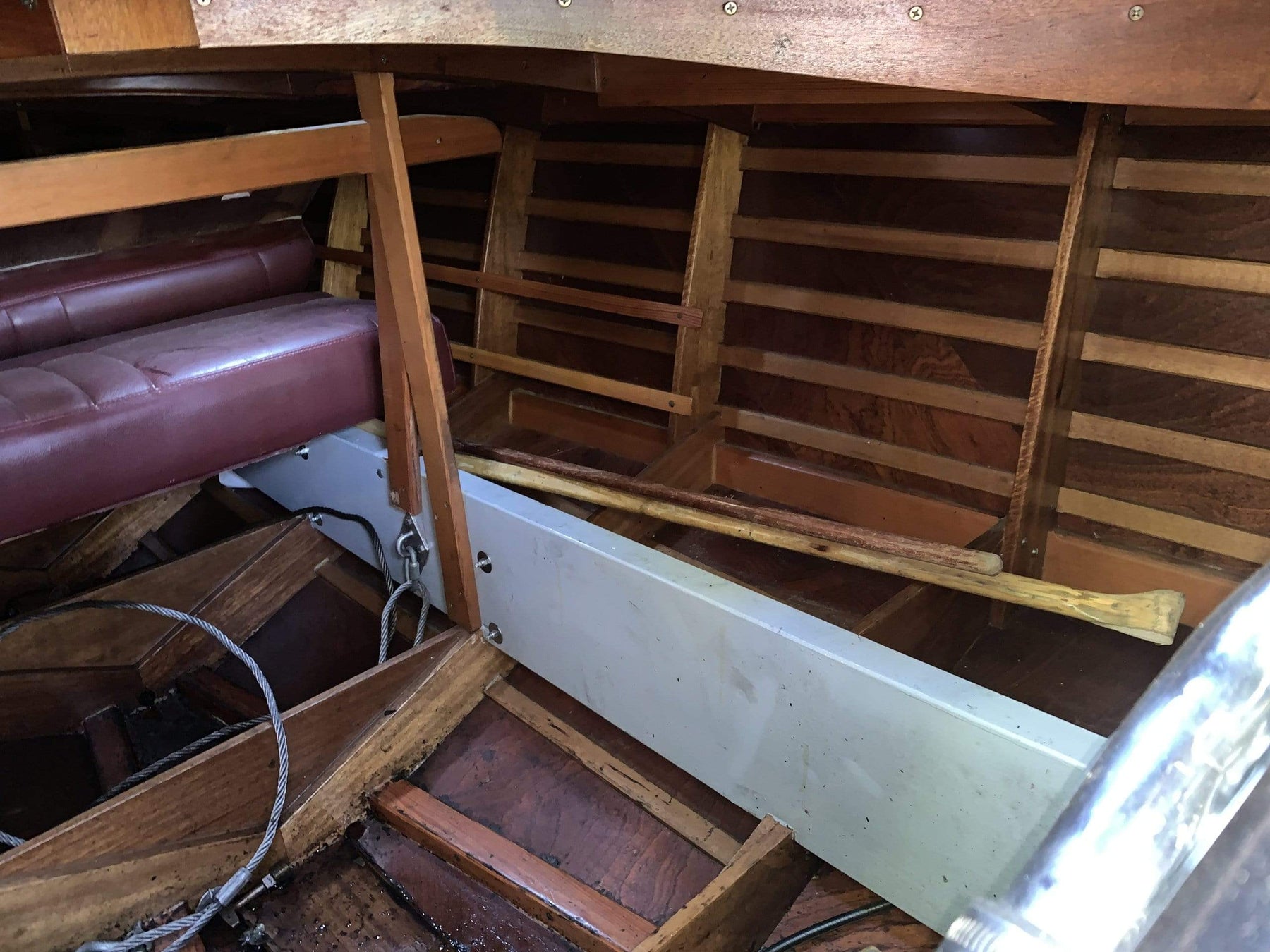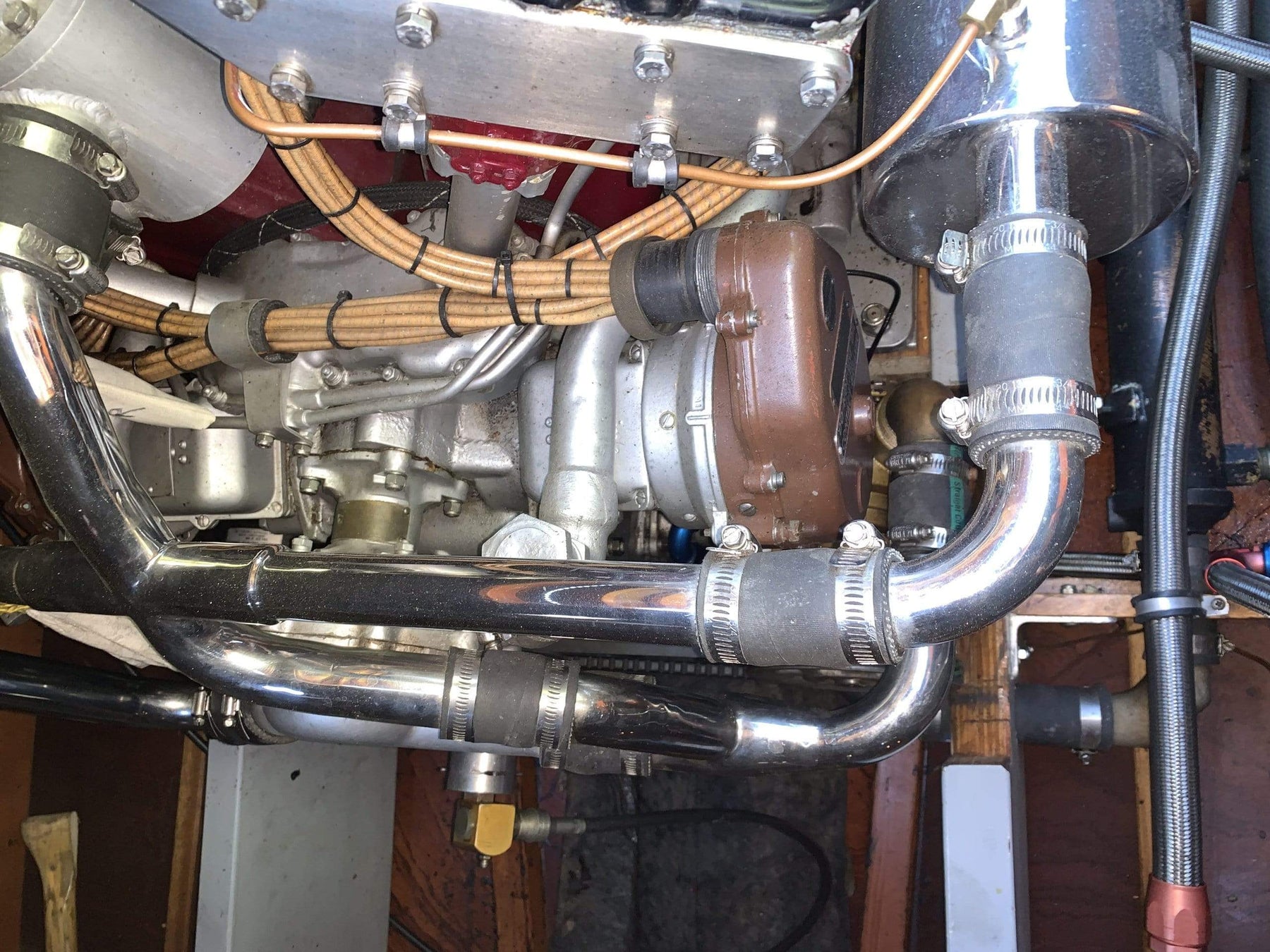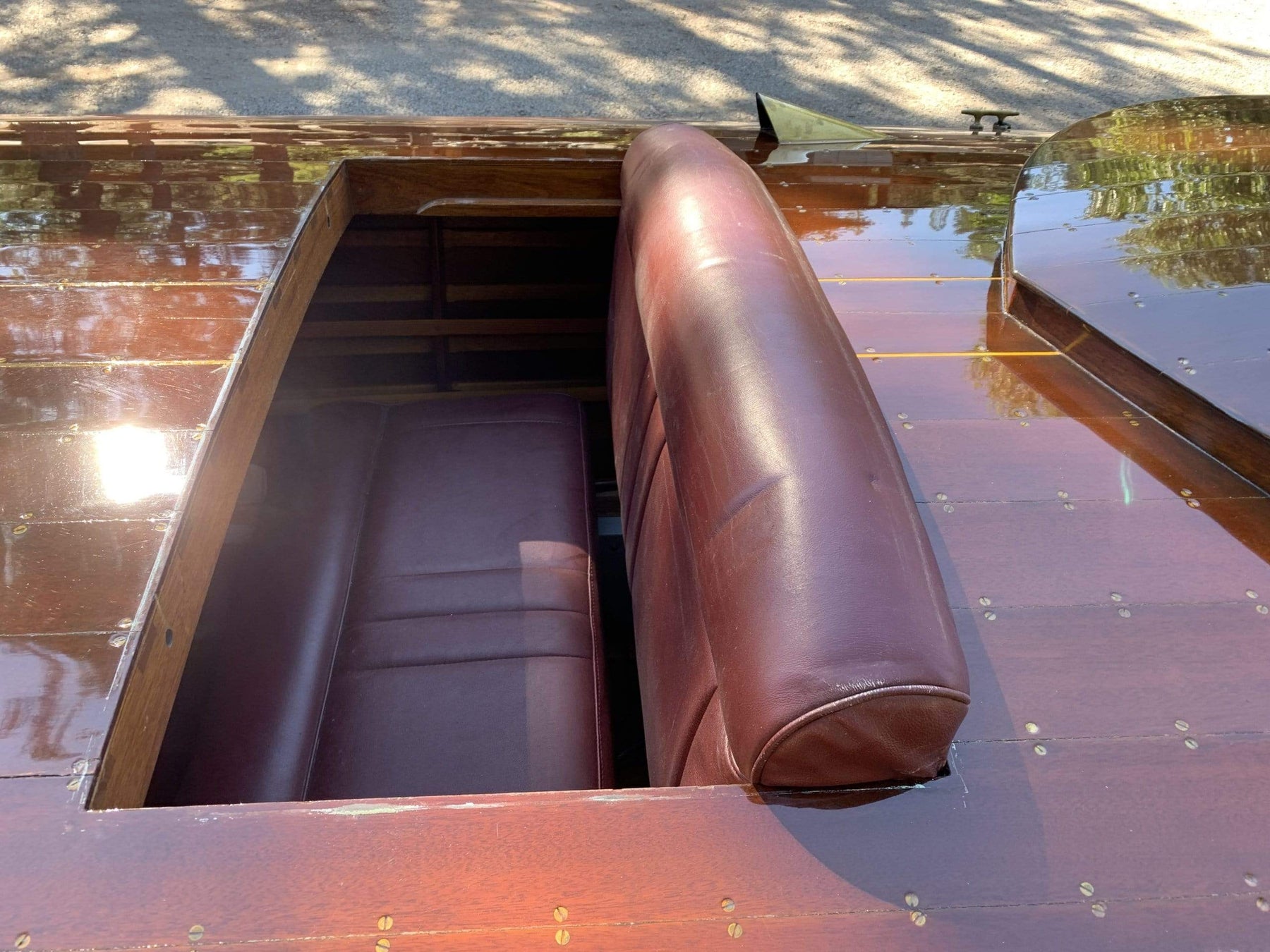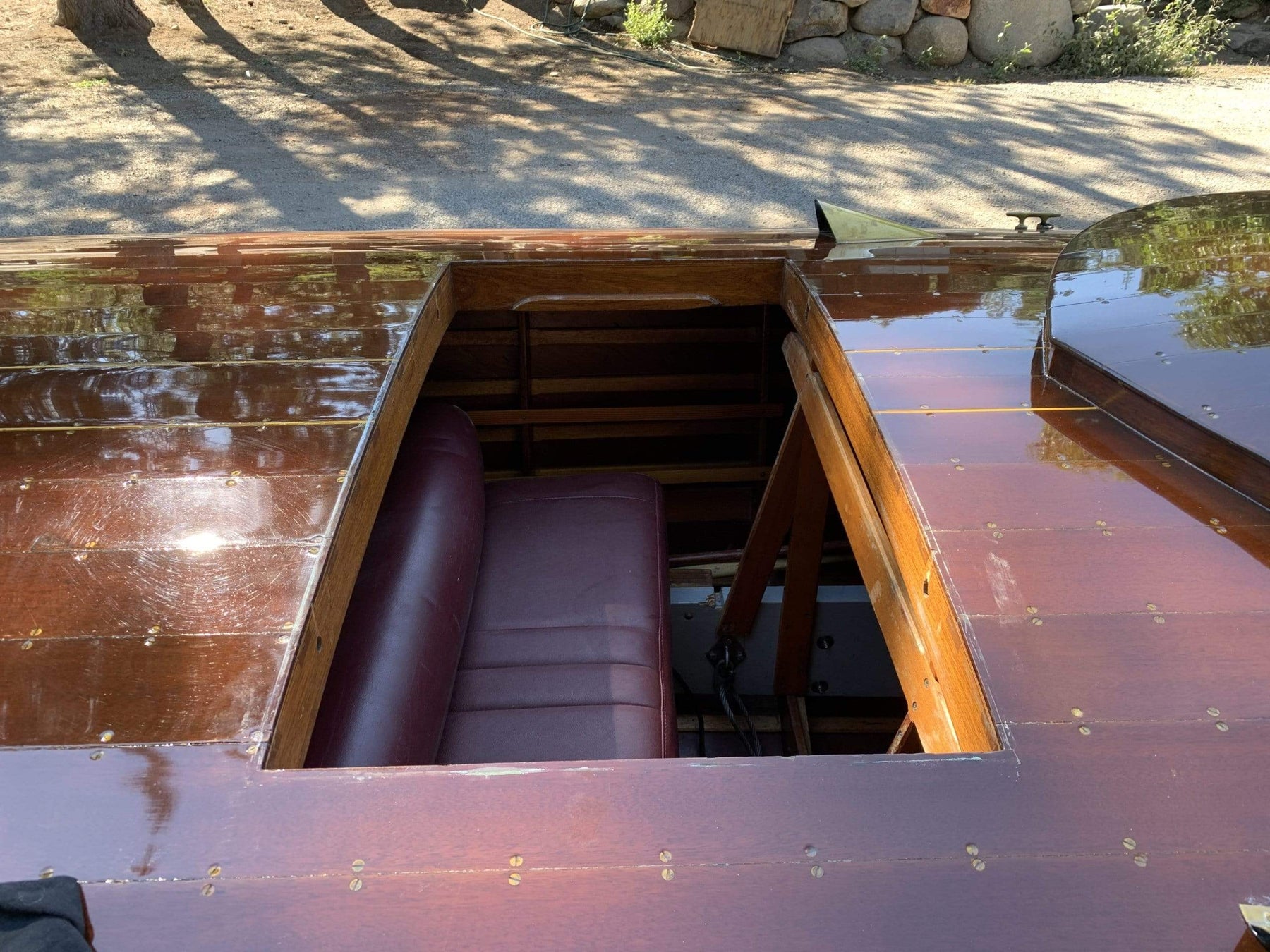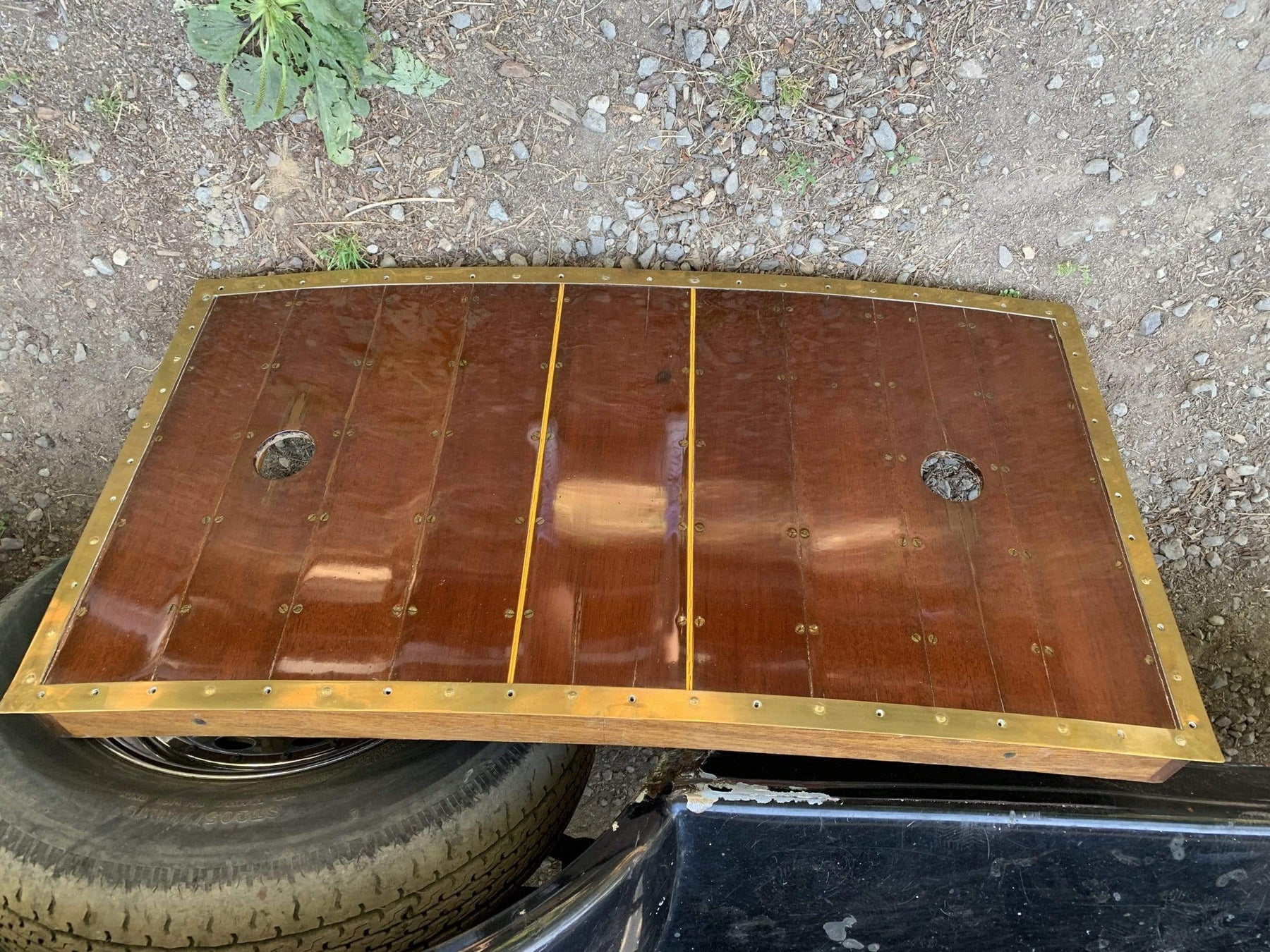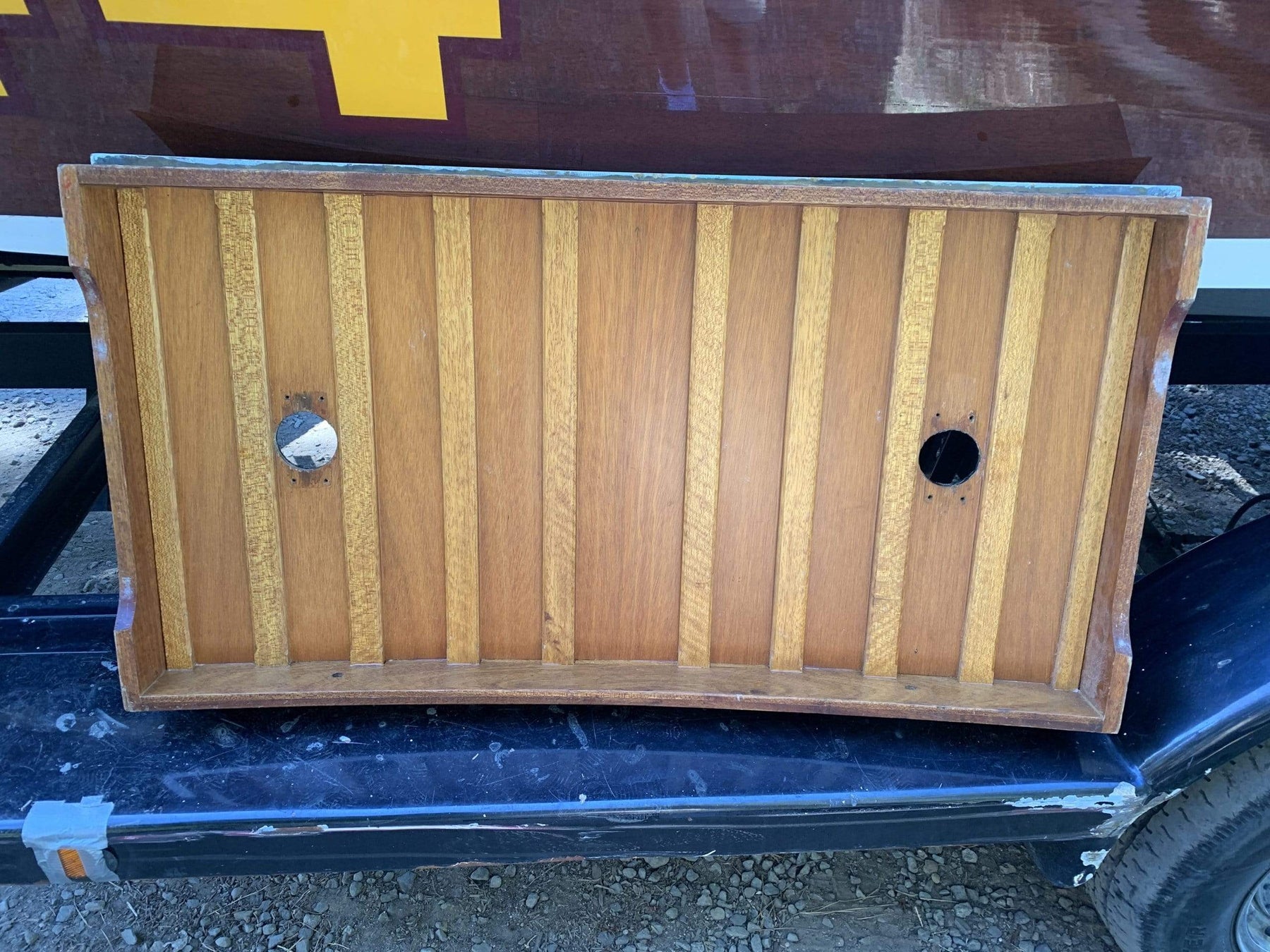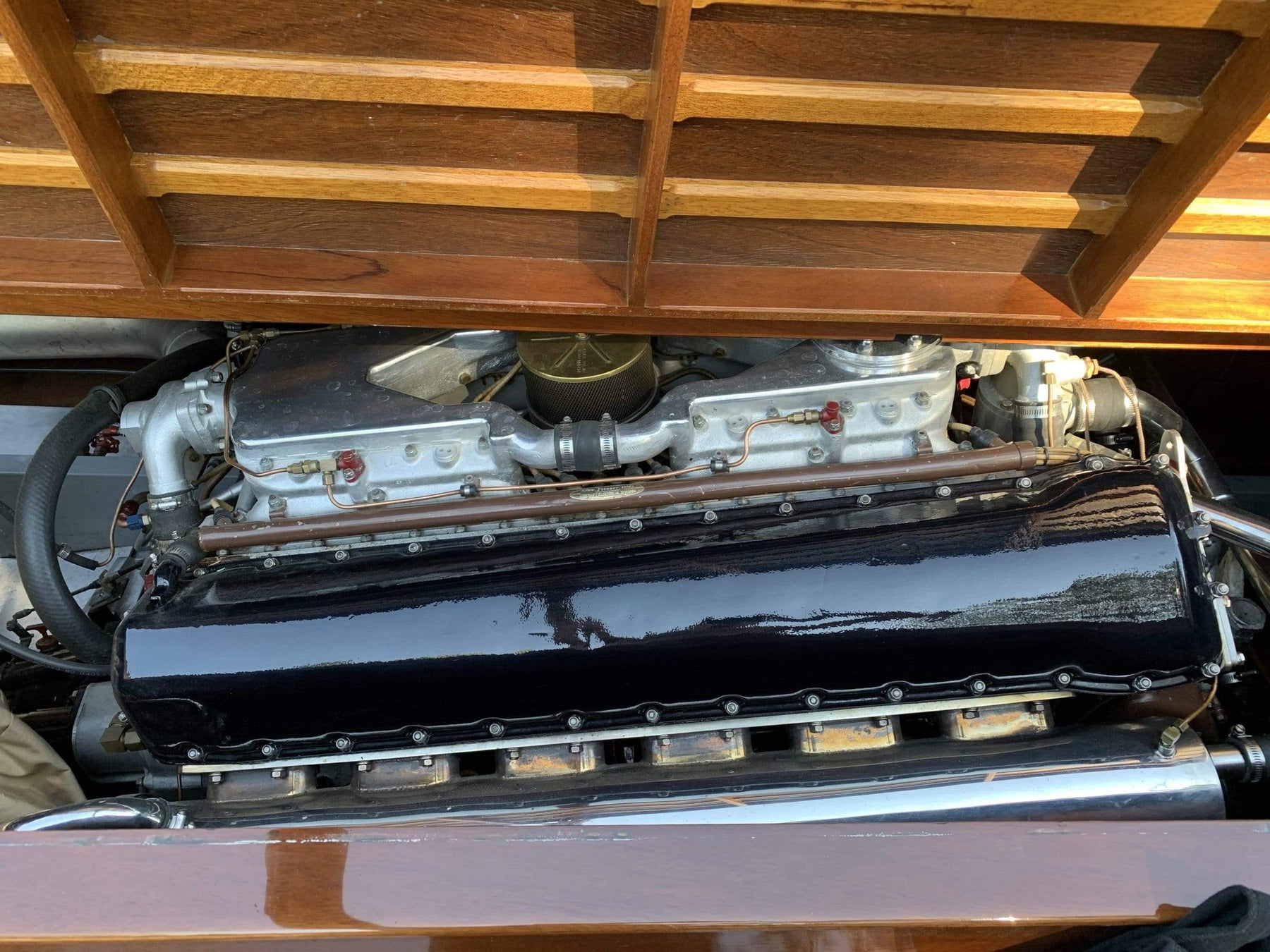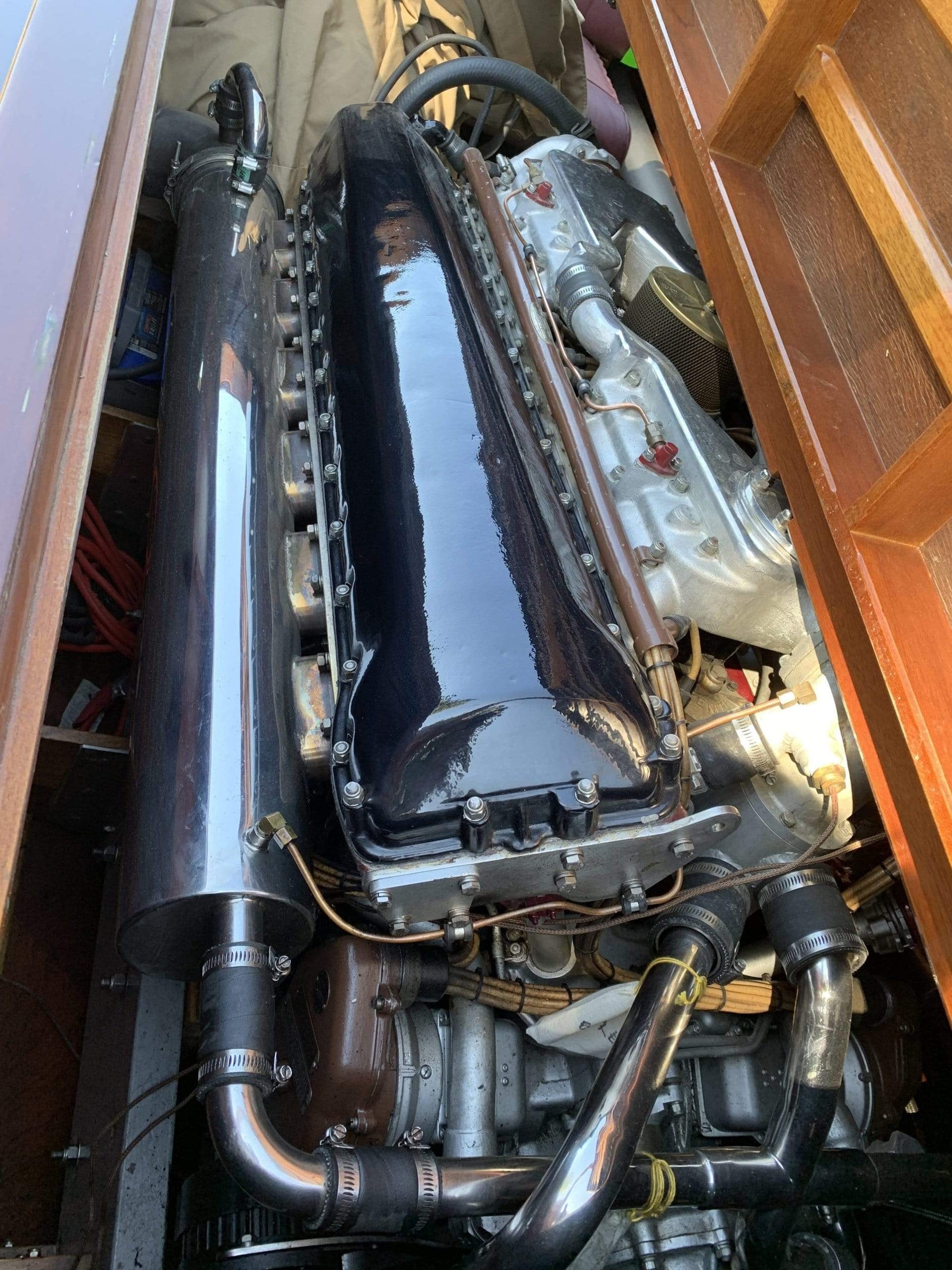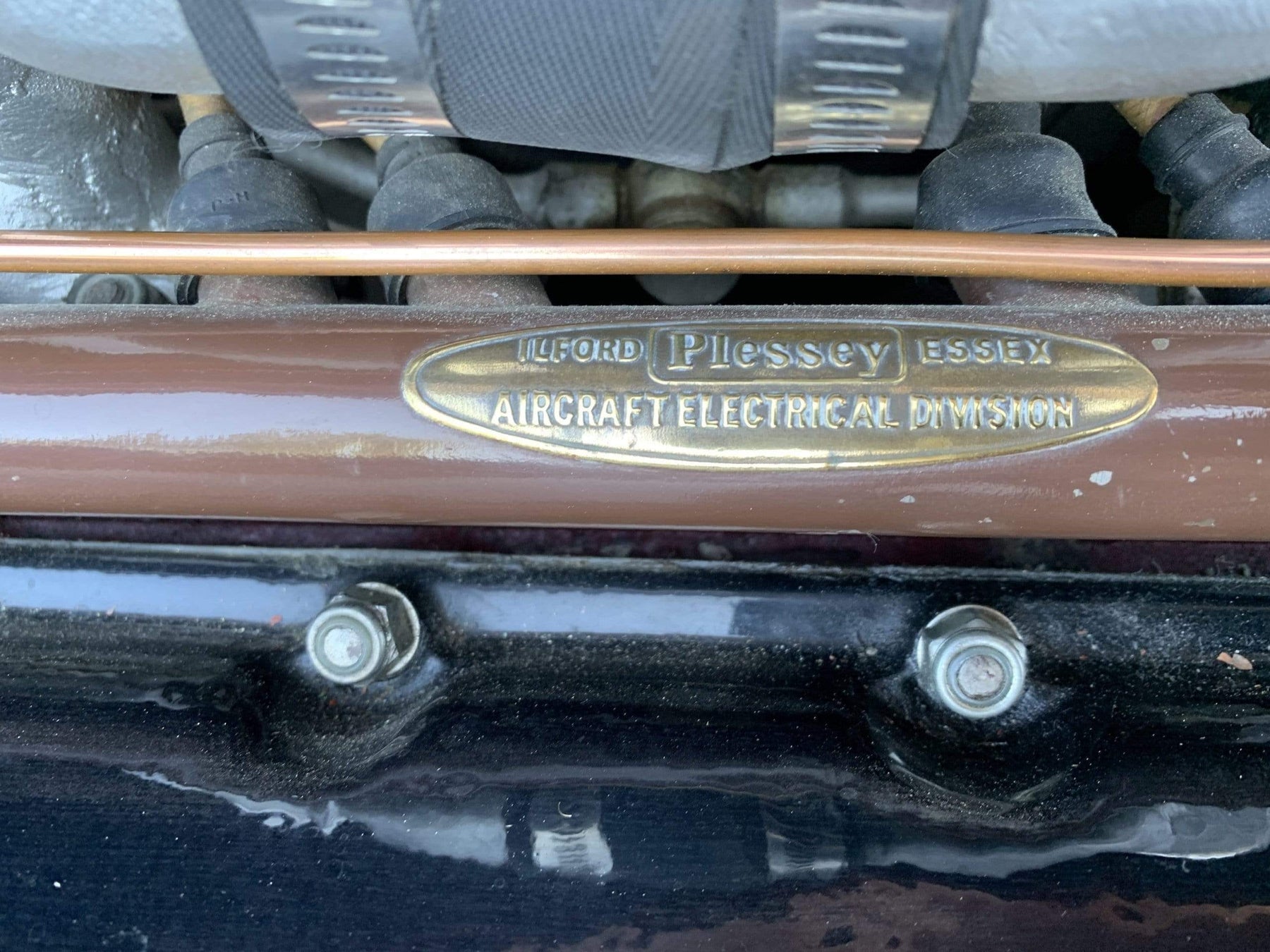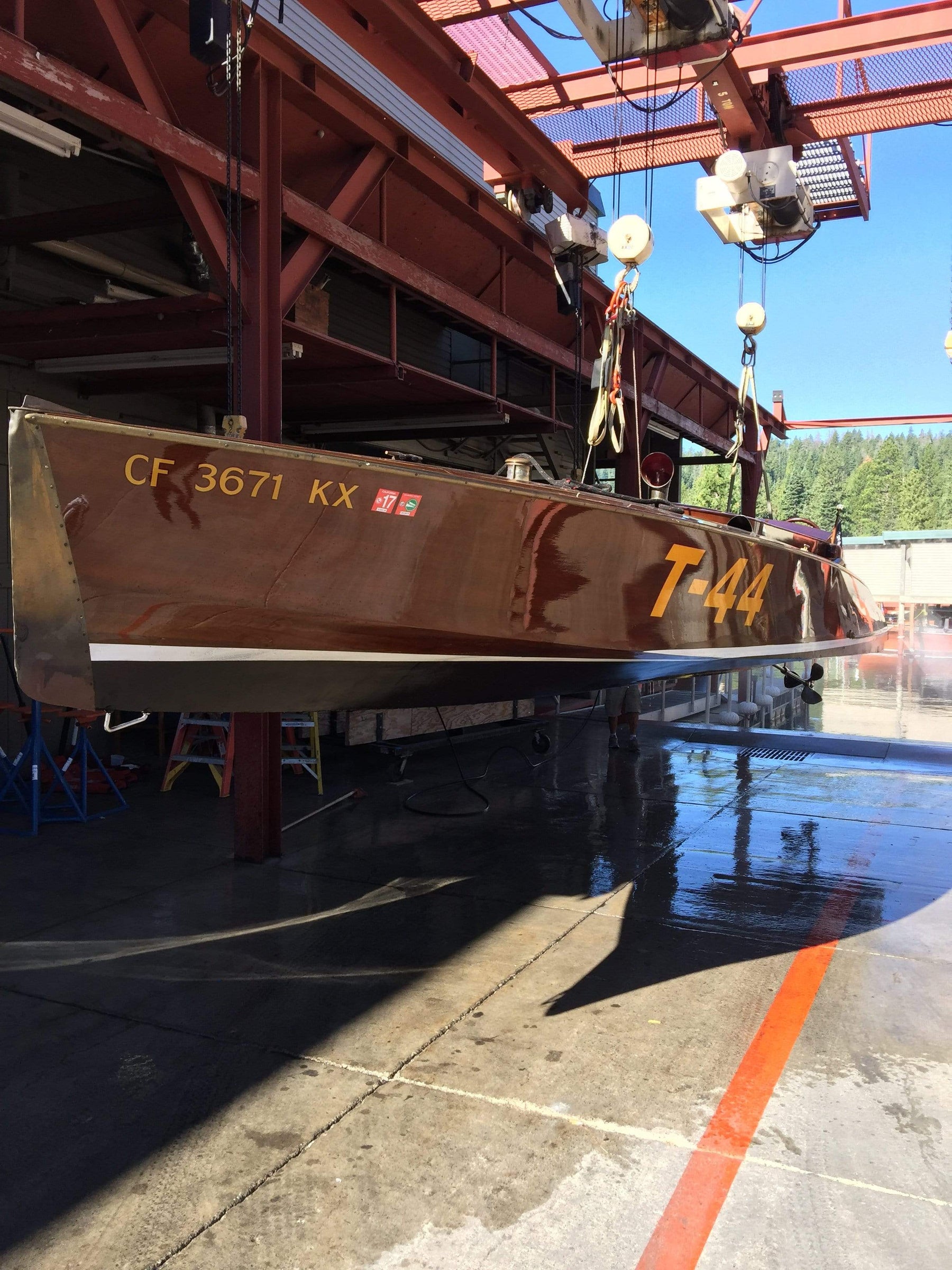 1996 Brown & Bassett 33' Gentleman's Racer - 600hp Rolls-Royce Meteor V-12
The bespoke "Wild Horses," Bassett & Brown speedboat was conceived by renowned wooden boat designer/builder, Ken Bassett, highly accomplished wooden boat restorer Tony Brown, and Tahoe Yacht Club Foundation President and wooden boat collector, Dave Olson, in 1993. Bassett and Brown were speaking a national historic boat symposium that year when they got together with Olson and hatched the idea for Wild Horses. This would be a speedboat, built in the tradition of the iconic style of early speedboats, but with the advantages of modern understanding and technological advancements. The boat would also be powered by a 27 liter V-12 Rolls Royce engine that was based upon the same Rolls Royce V-12 that powered the allies to victory in the P51 Mustangs and Spitfires in WW2.

Wild Horses was last serviced and operated in 2019. She just came from display at the Tahoe Maritime Museum, and is currently housed in the San Francisco Bay Area. She comes with the custom trailer shown in the photos and videos.