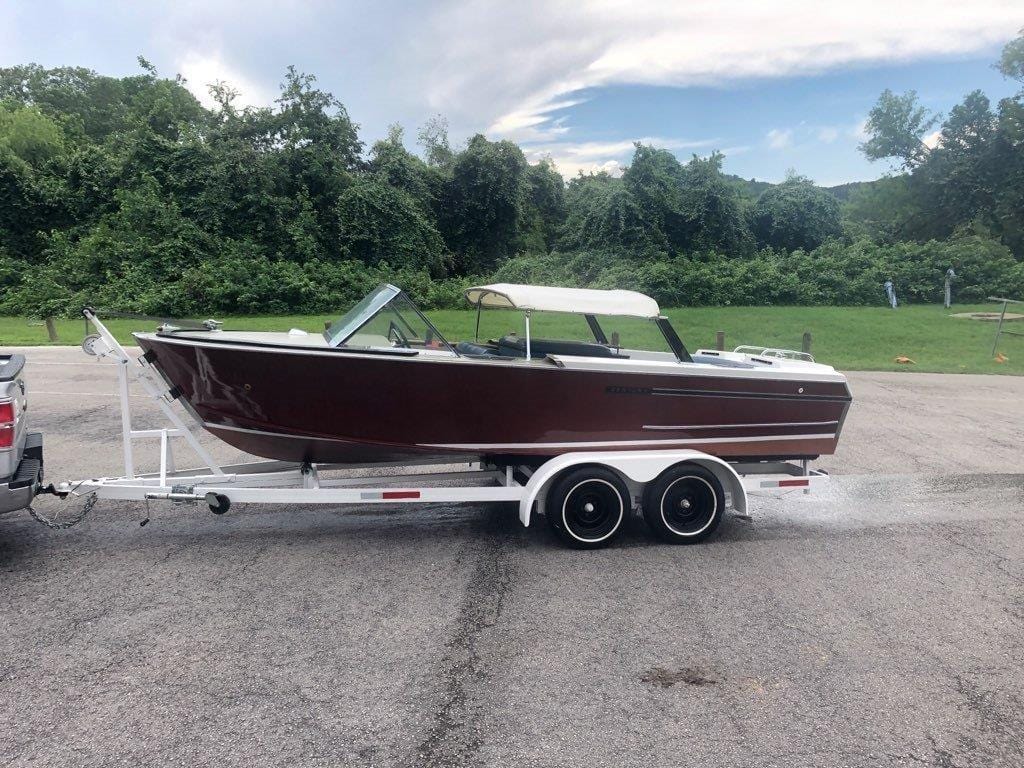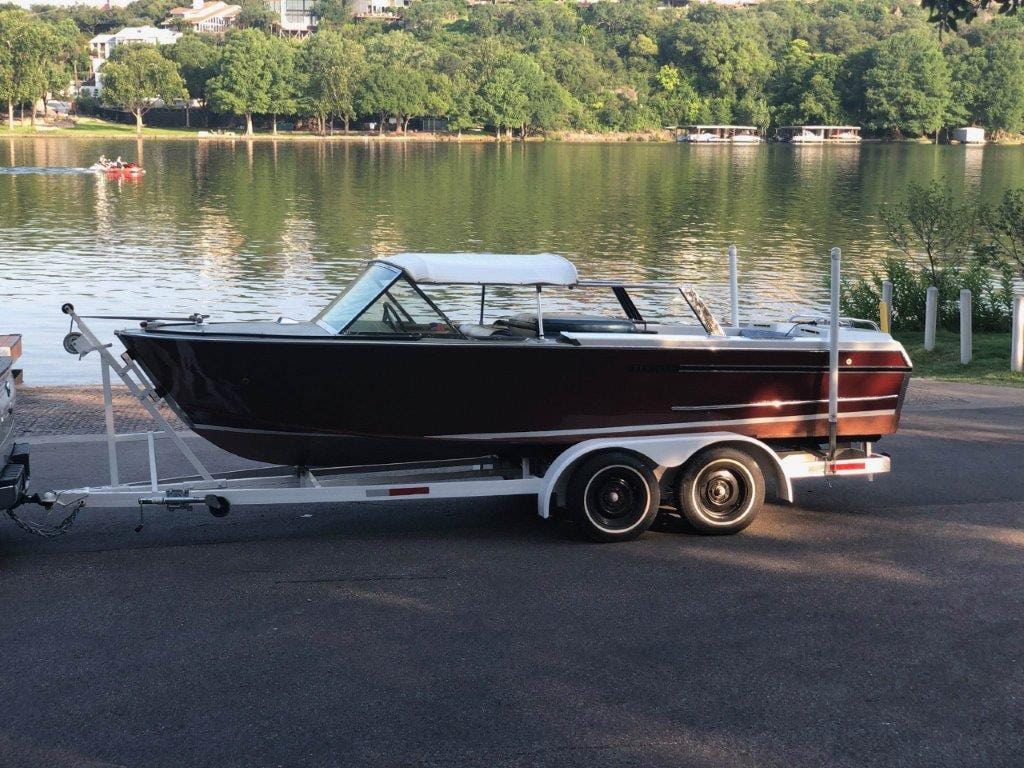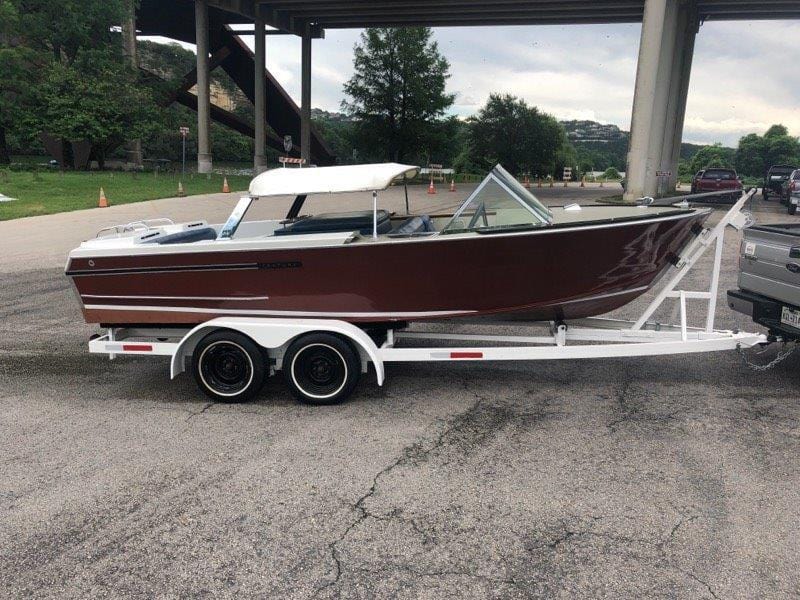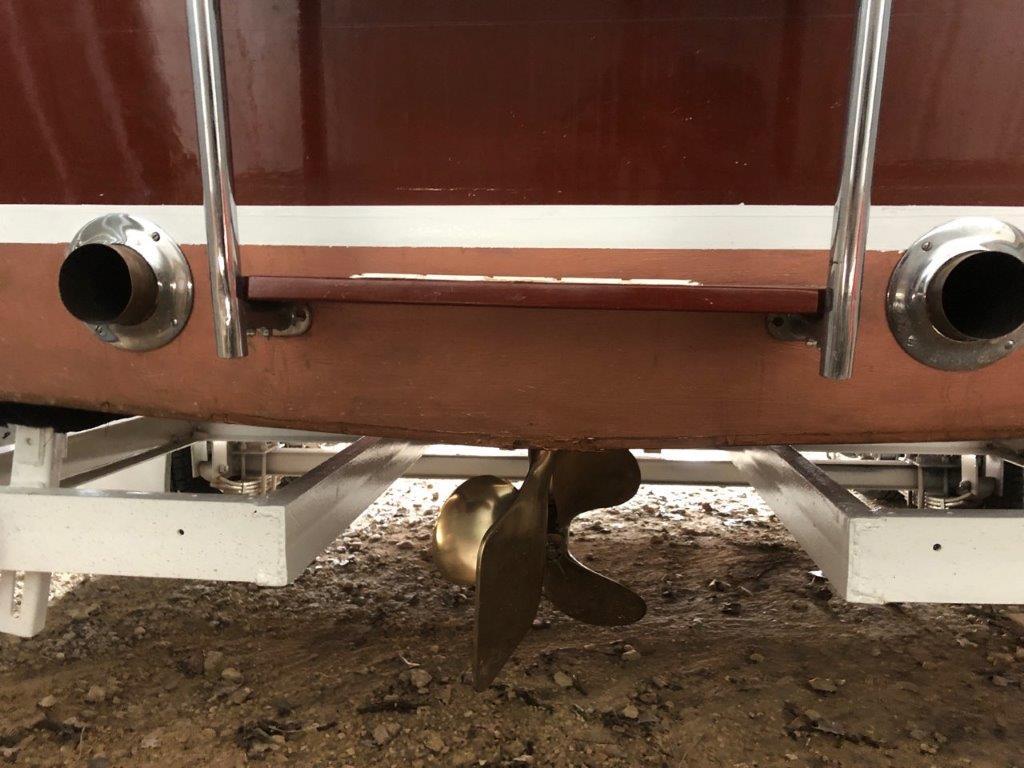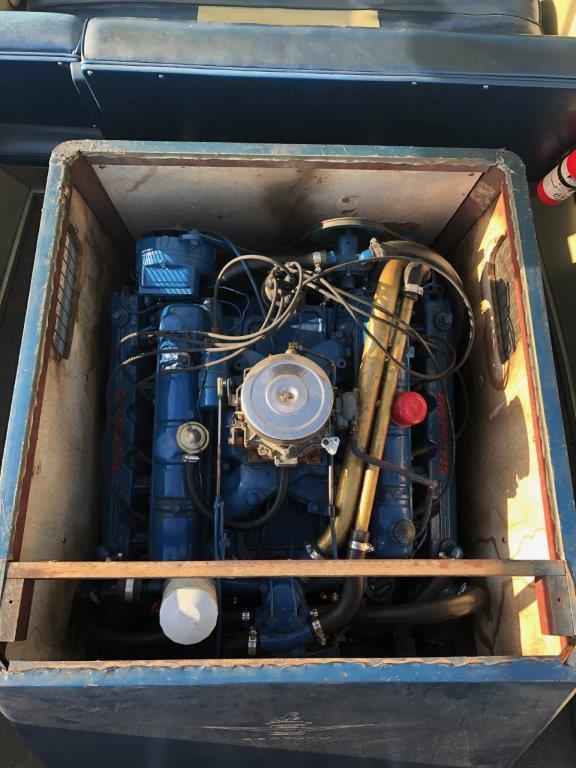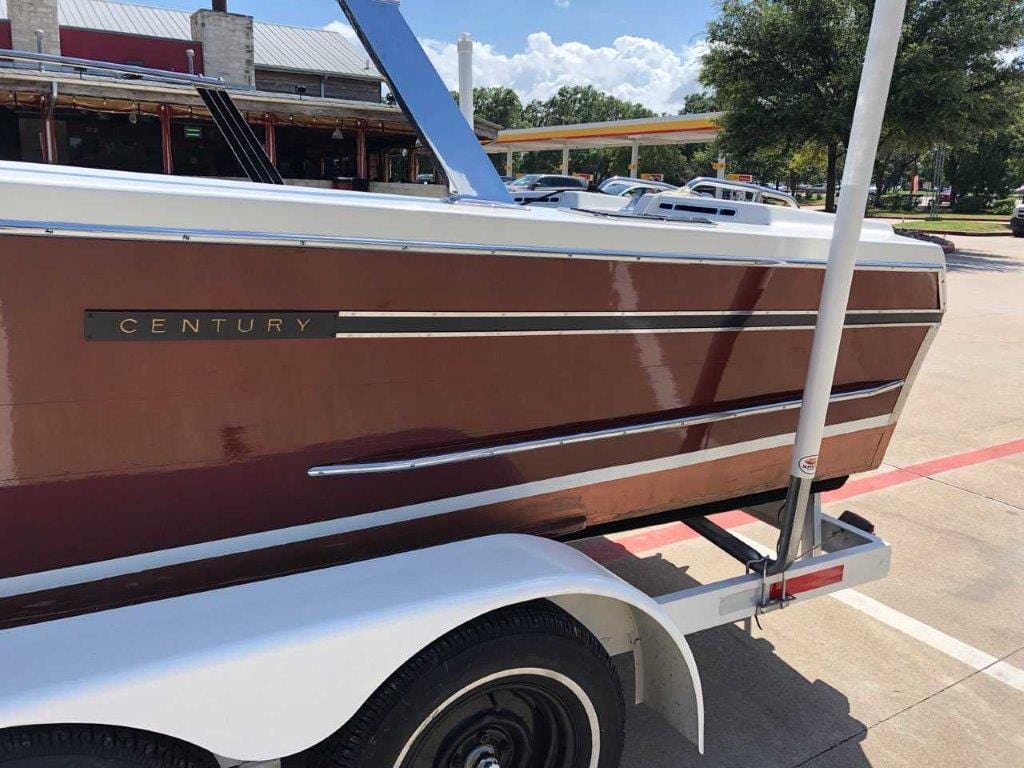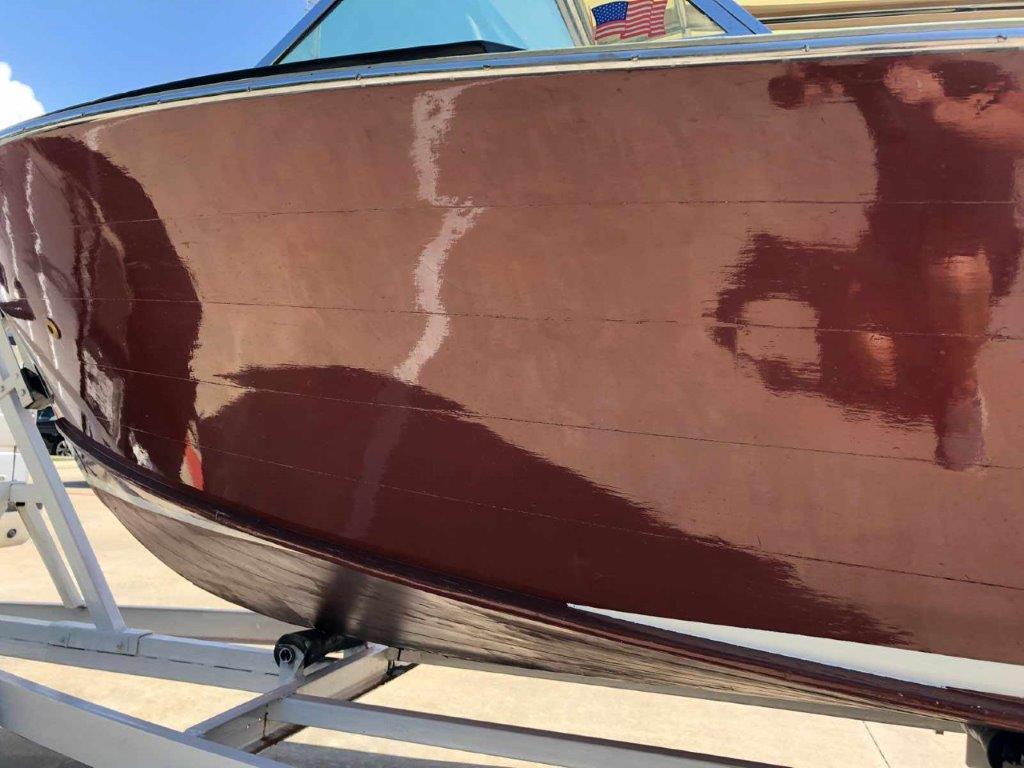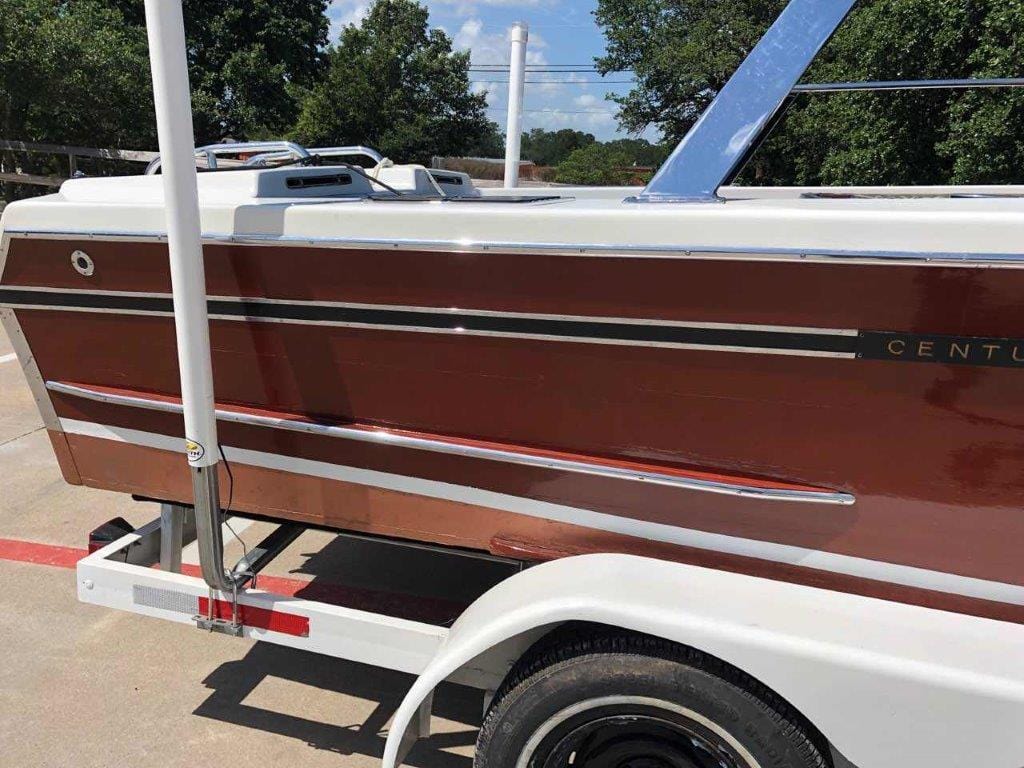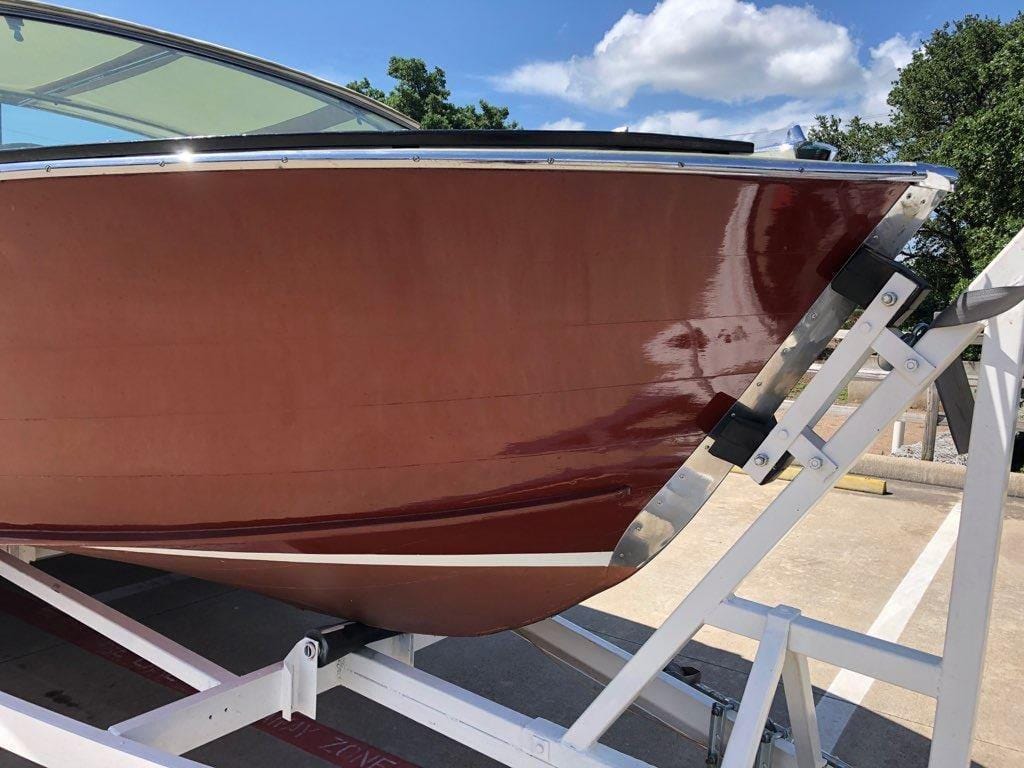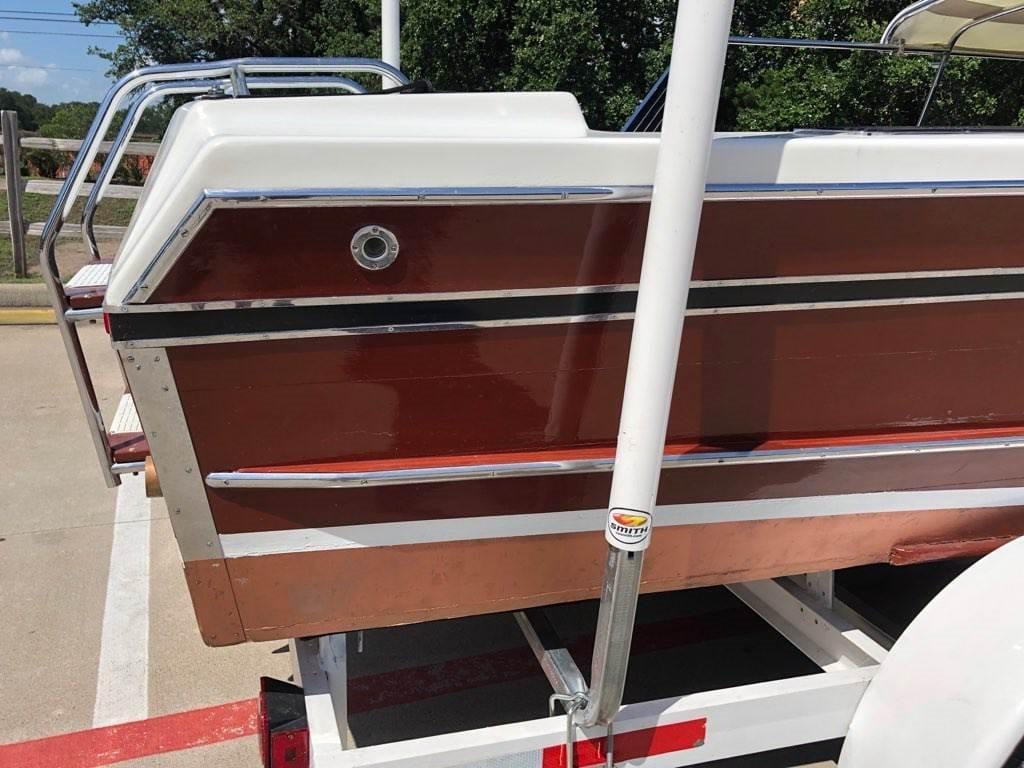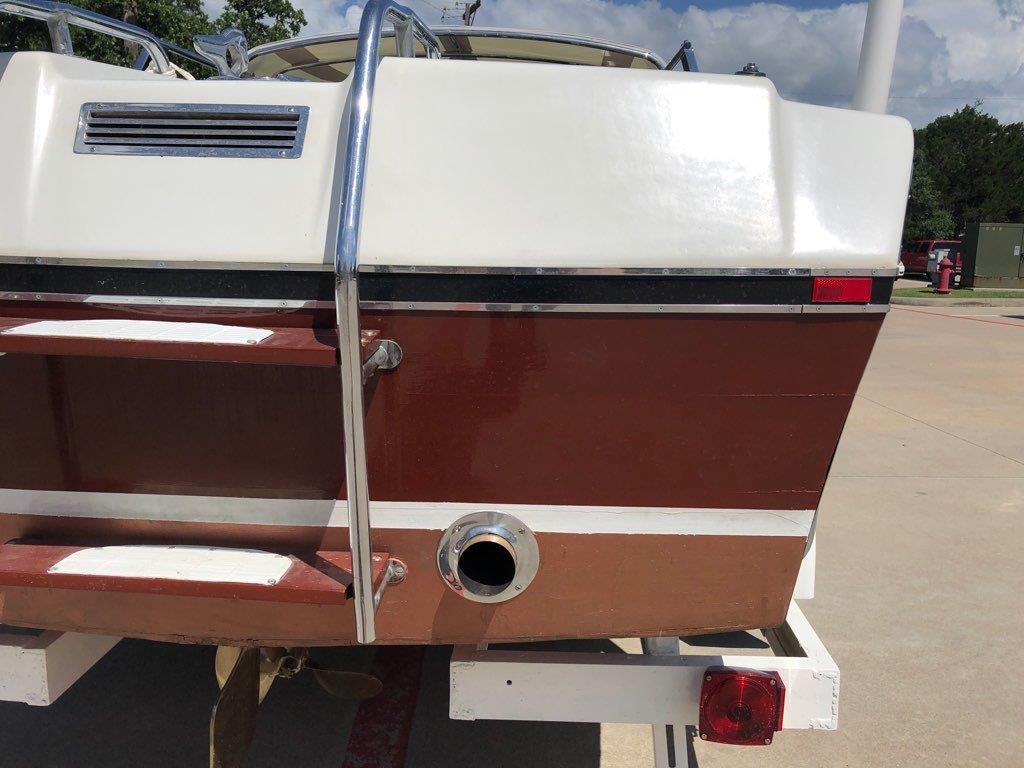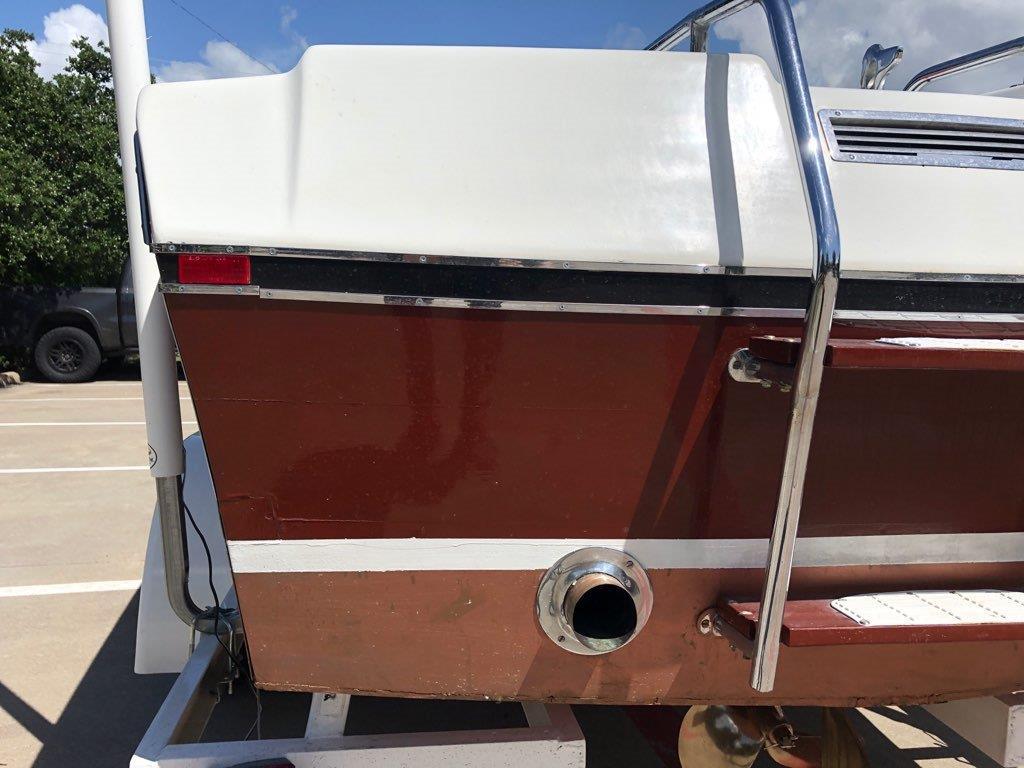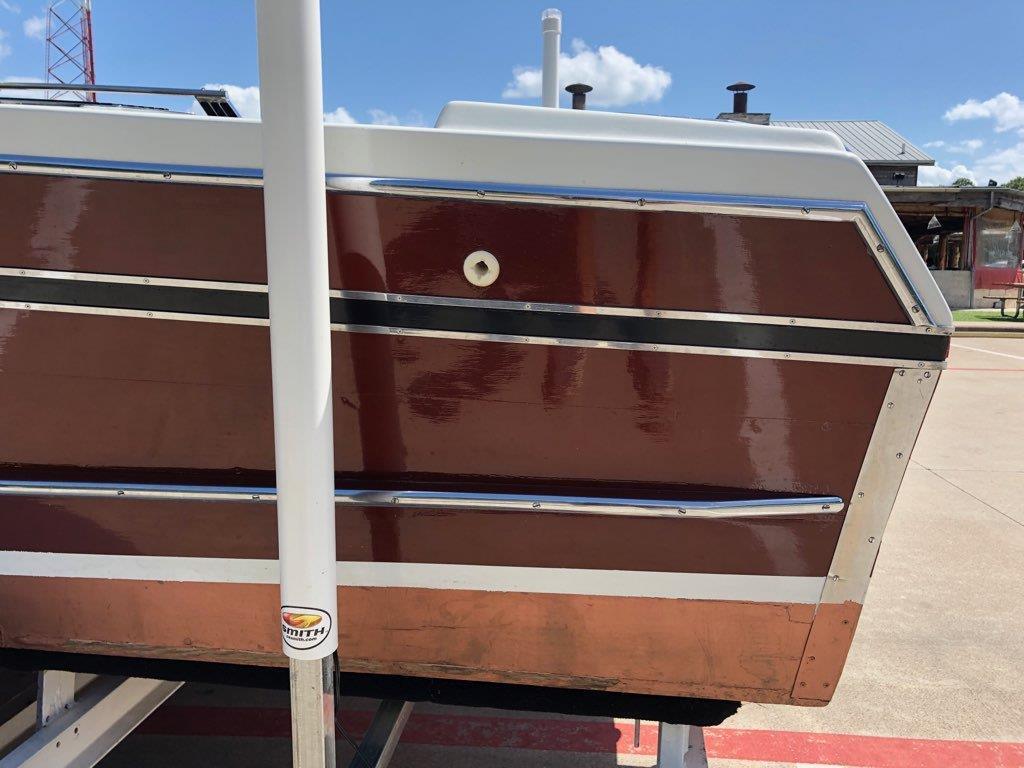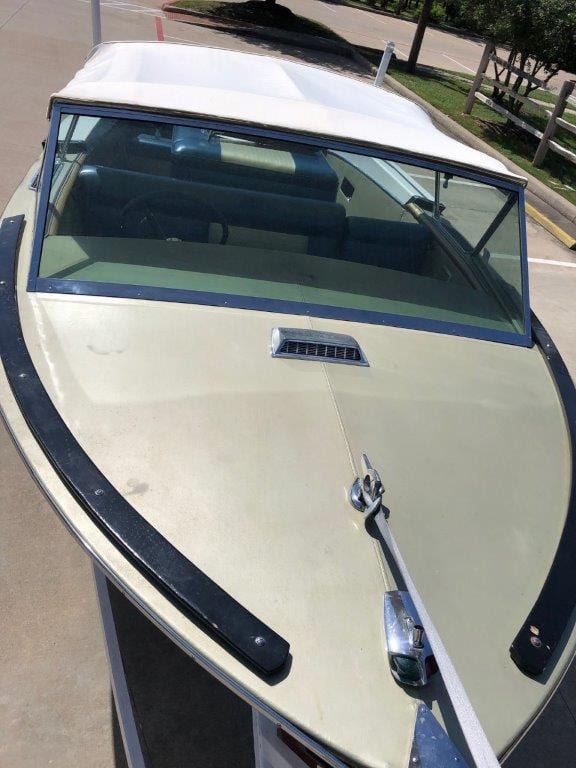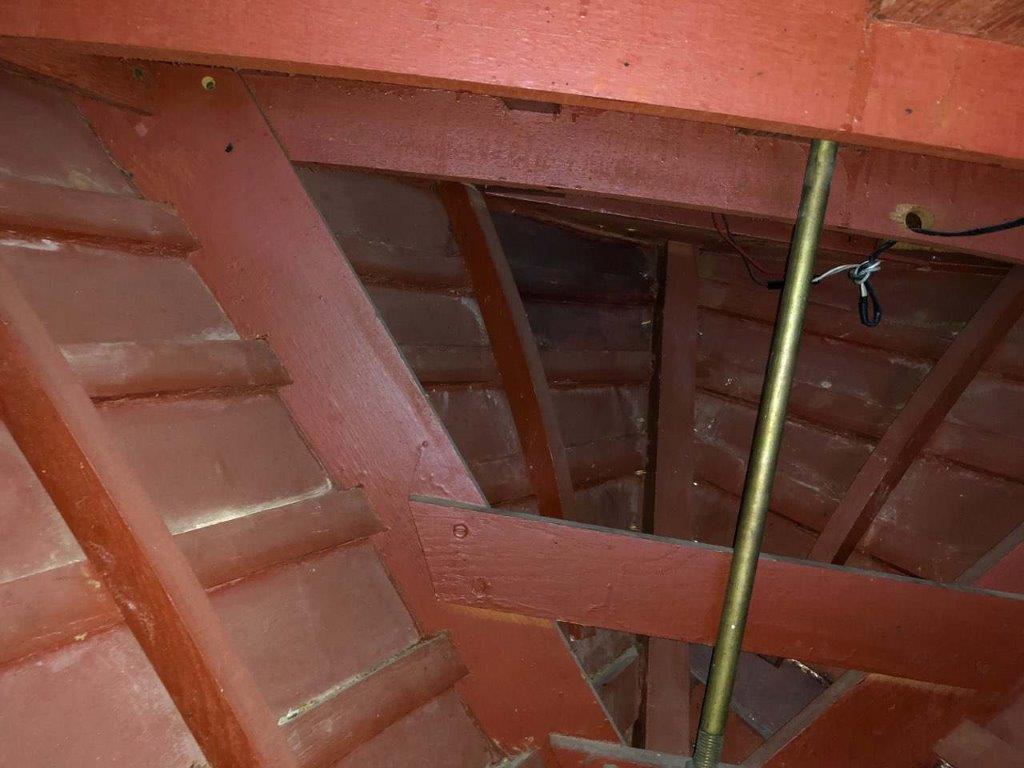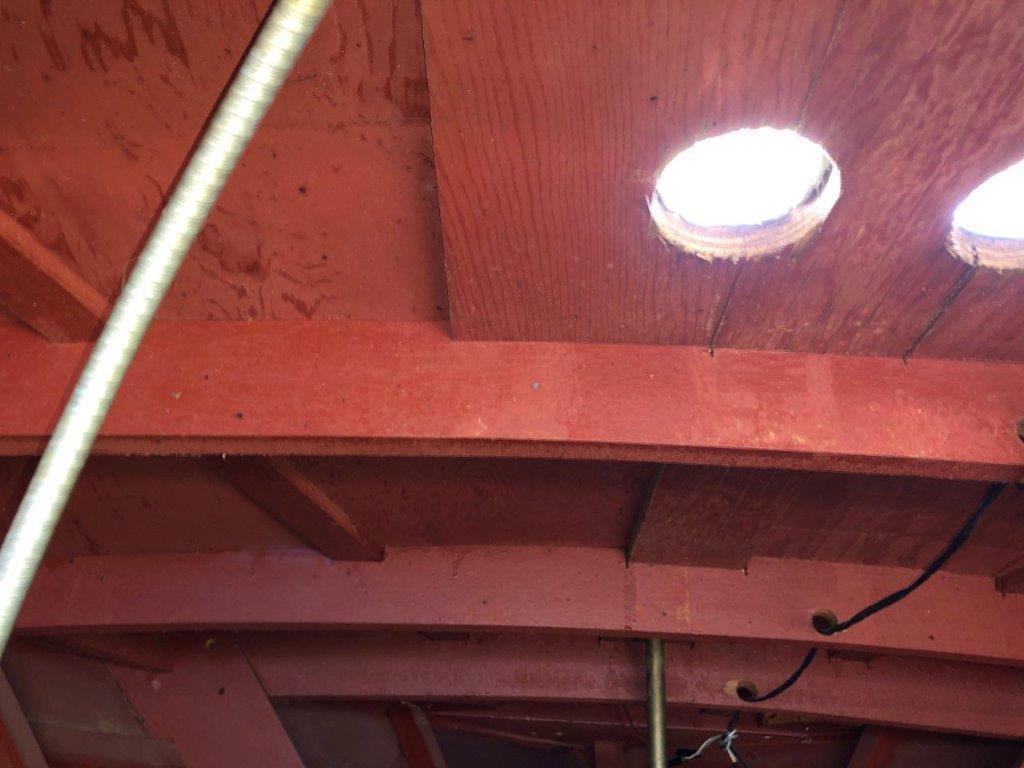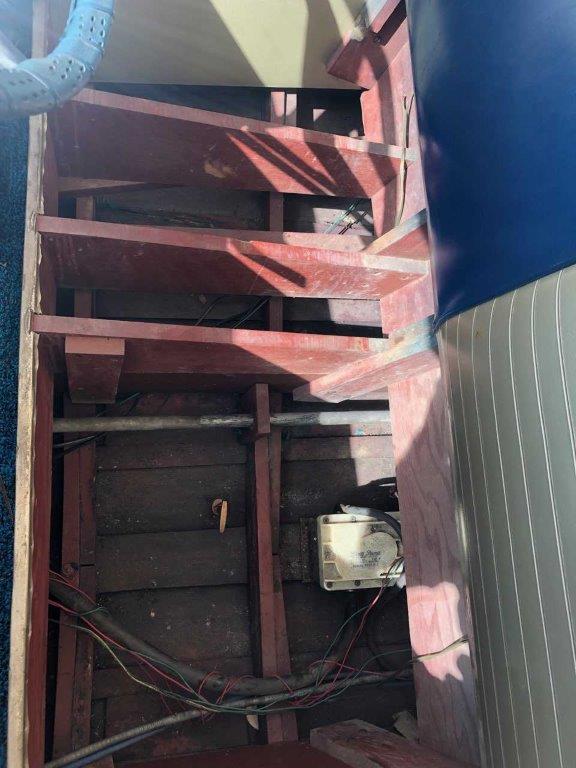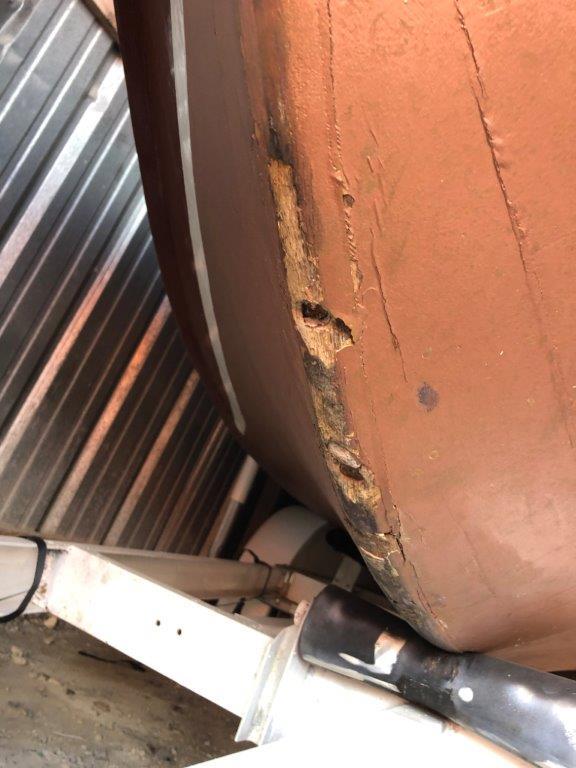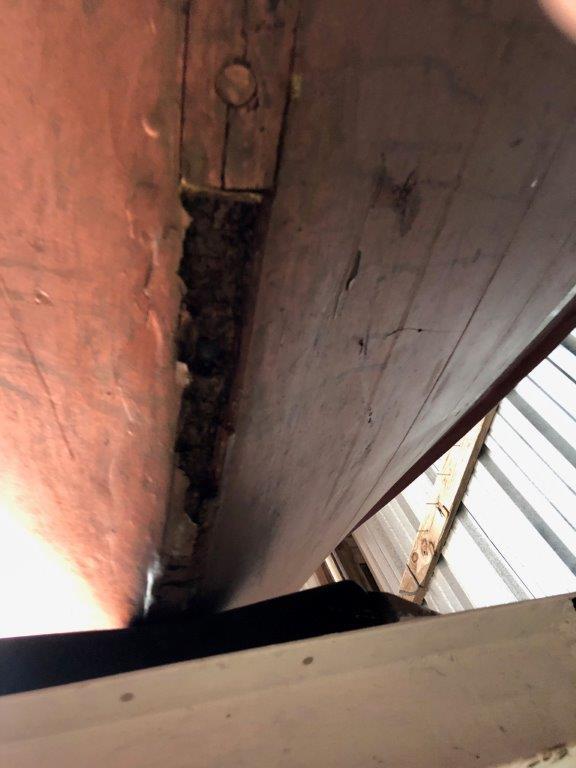 1966 CENTURY RESORTER - SLIDING SOFT-TOP 19'
Designed by the famous industrial designer Richard Arbib - a total of 141 of this model were produced in this style from 1964 to 1966 and this is Hull #4 of 41 built in 1966.   
This boat is priced for quick sale and open to offers.  It will need some work to bring it up to show standards but is in generally good overall condition.
Originally purchased at Links Landing in Lake of the Ozarks. Current owner is only the second owner of the boat.
Hardware:
Rare vinyl sliding soft-top roof! The boat also has the removable sun pad that extends from the rear of engine box to the rear deck.

Engine:
Big-block V8 Gray Marine 401 (Buick) - 280hp. Runs well, less than 300 hrs.
Deck:
The front deck is in vinyl and the covering boards to the rear deck are actually fiberglass and incorporate engine vents on the leading edges.
Bottom:
Original bottom (see photos!)
Trailer:
Tandem axle Trailer included in sale.