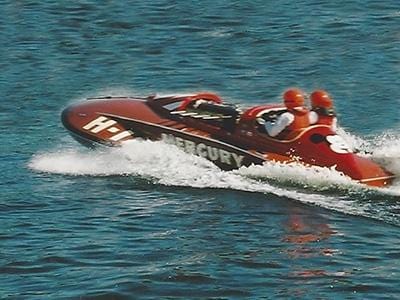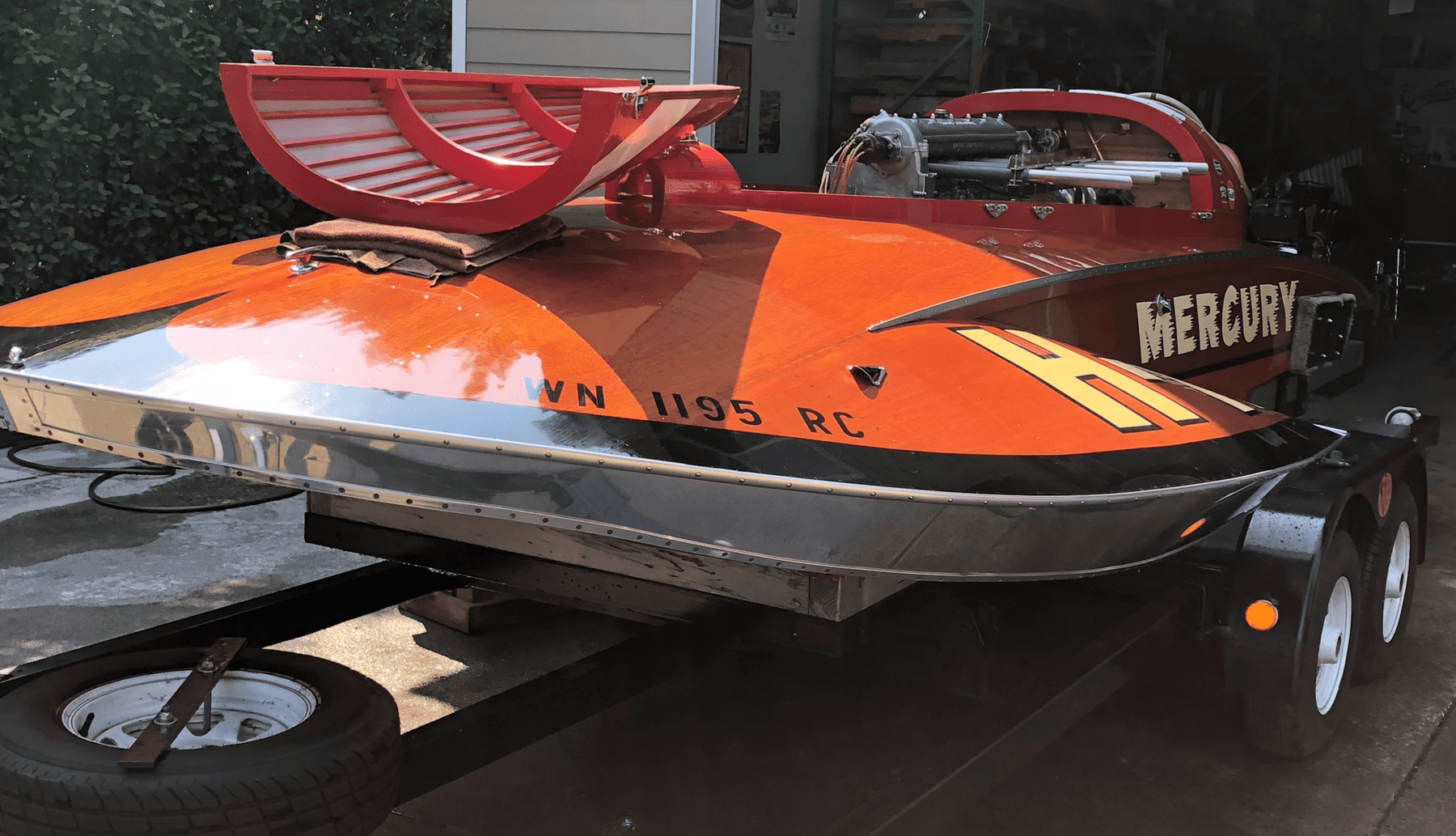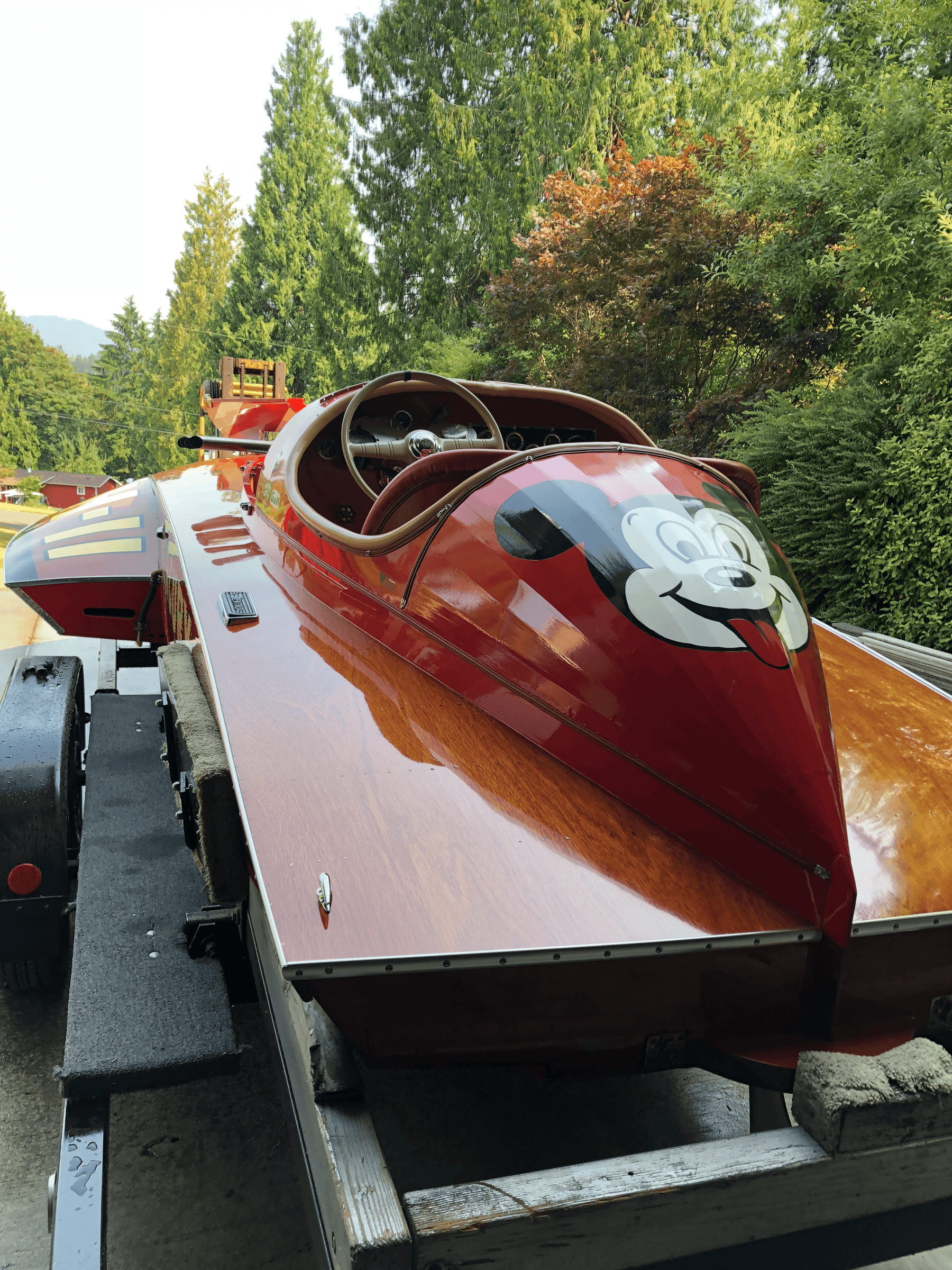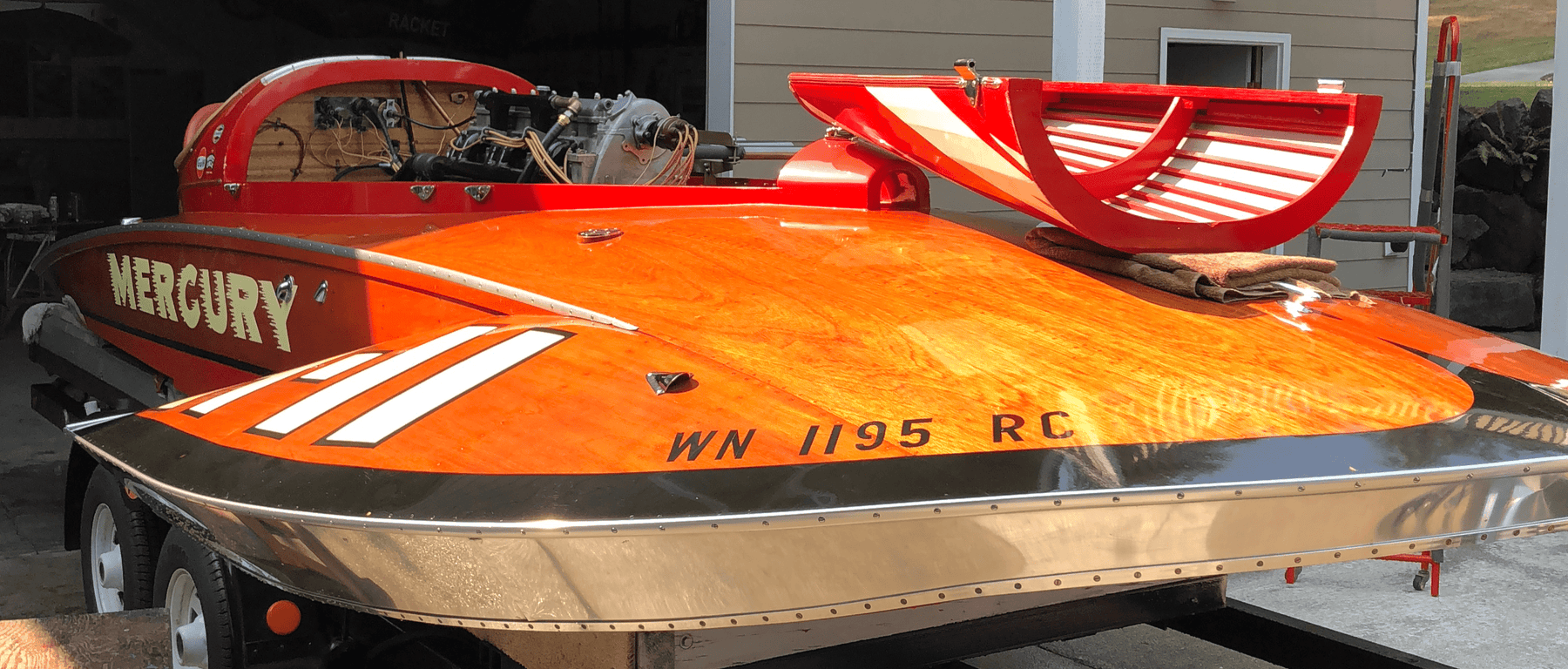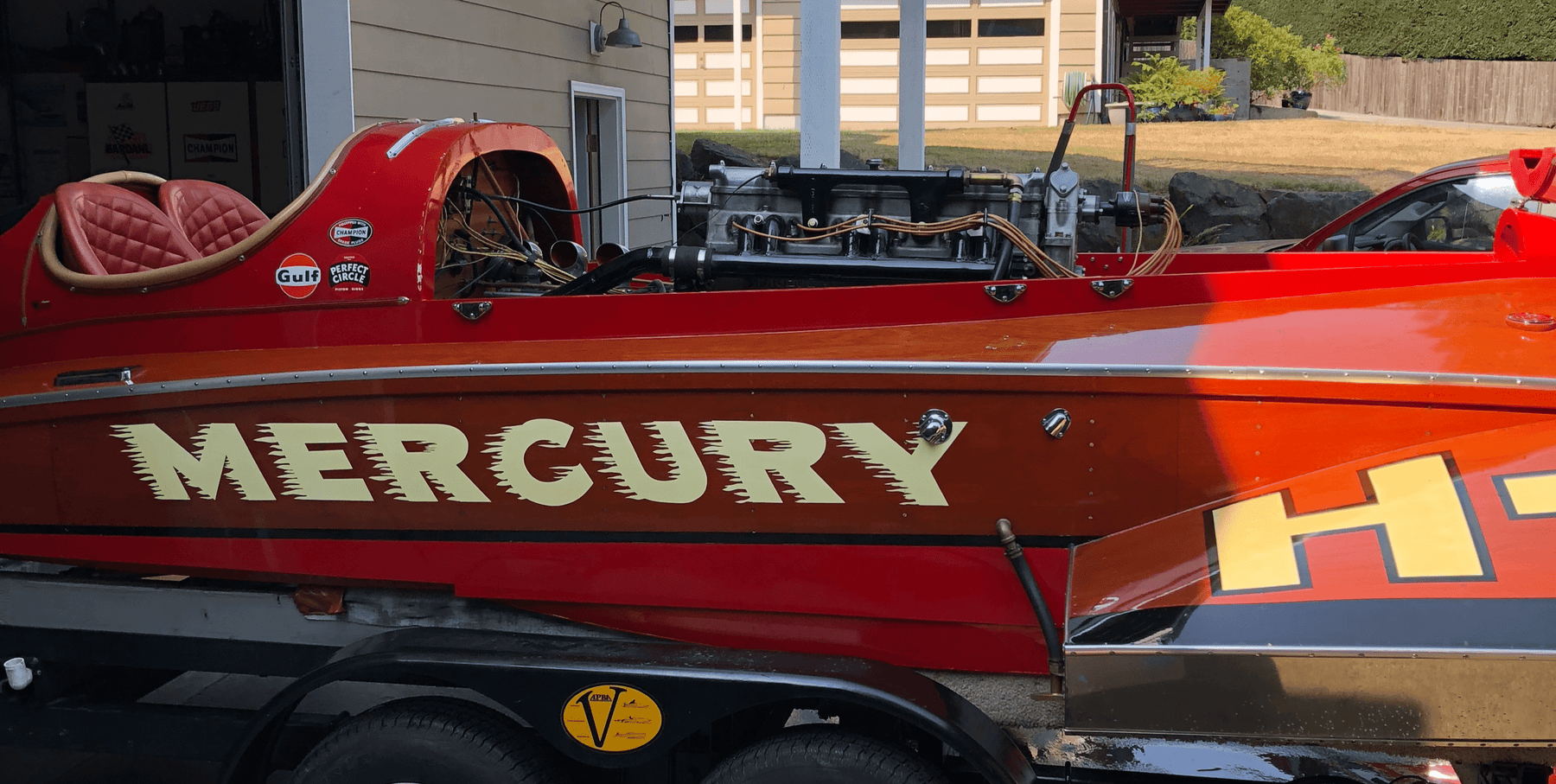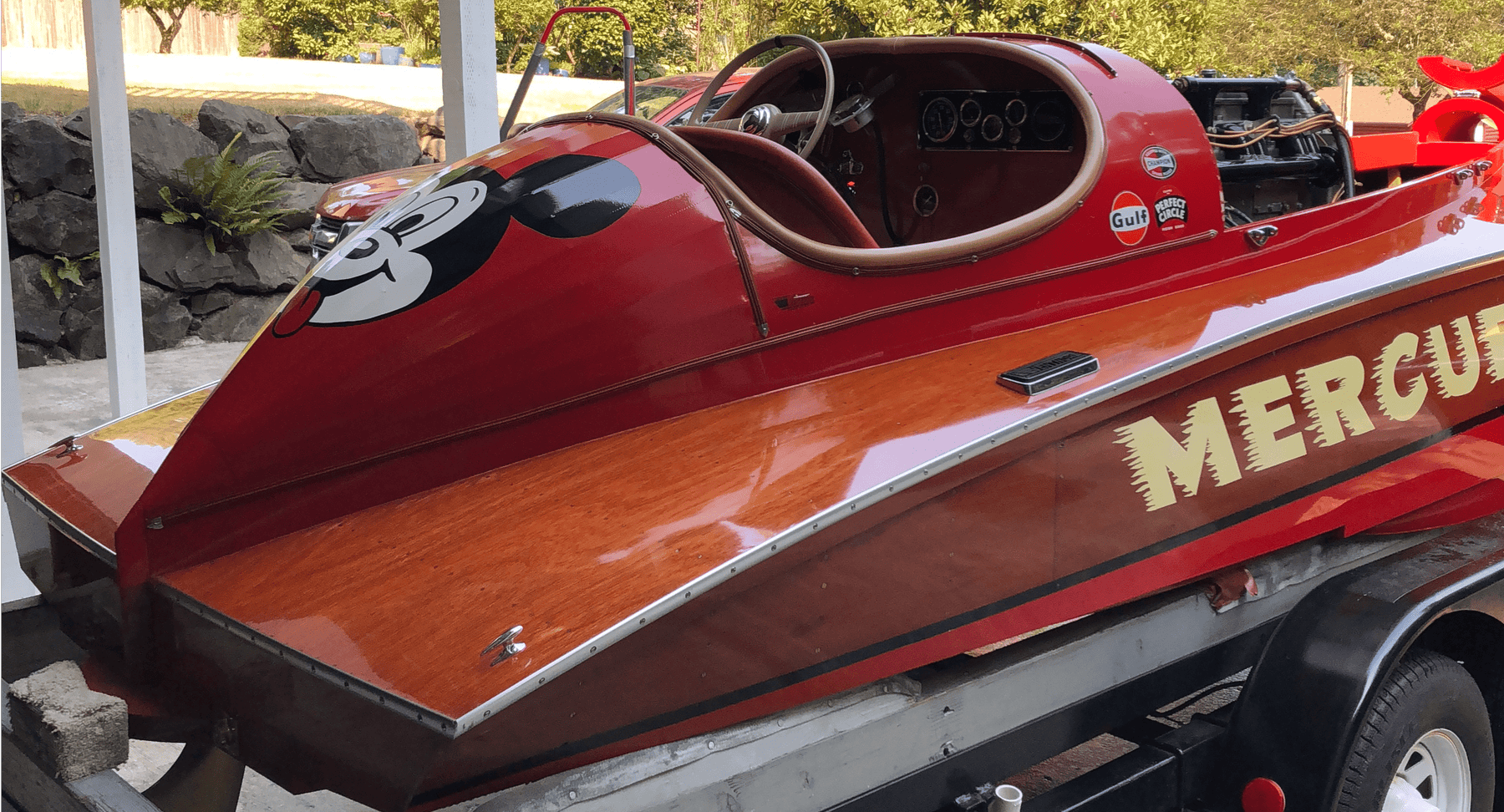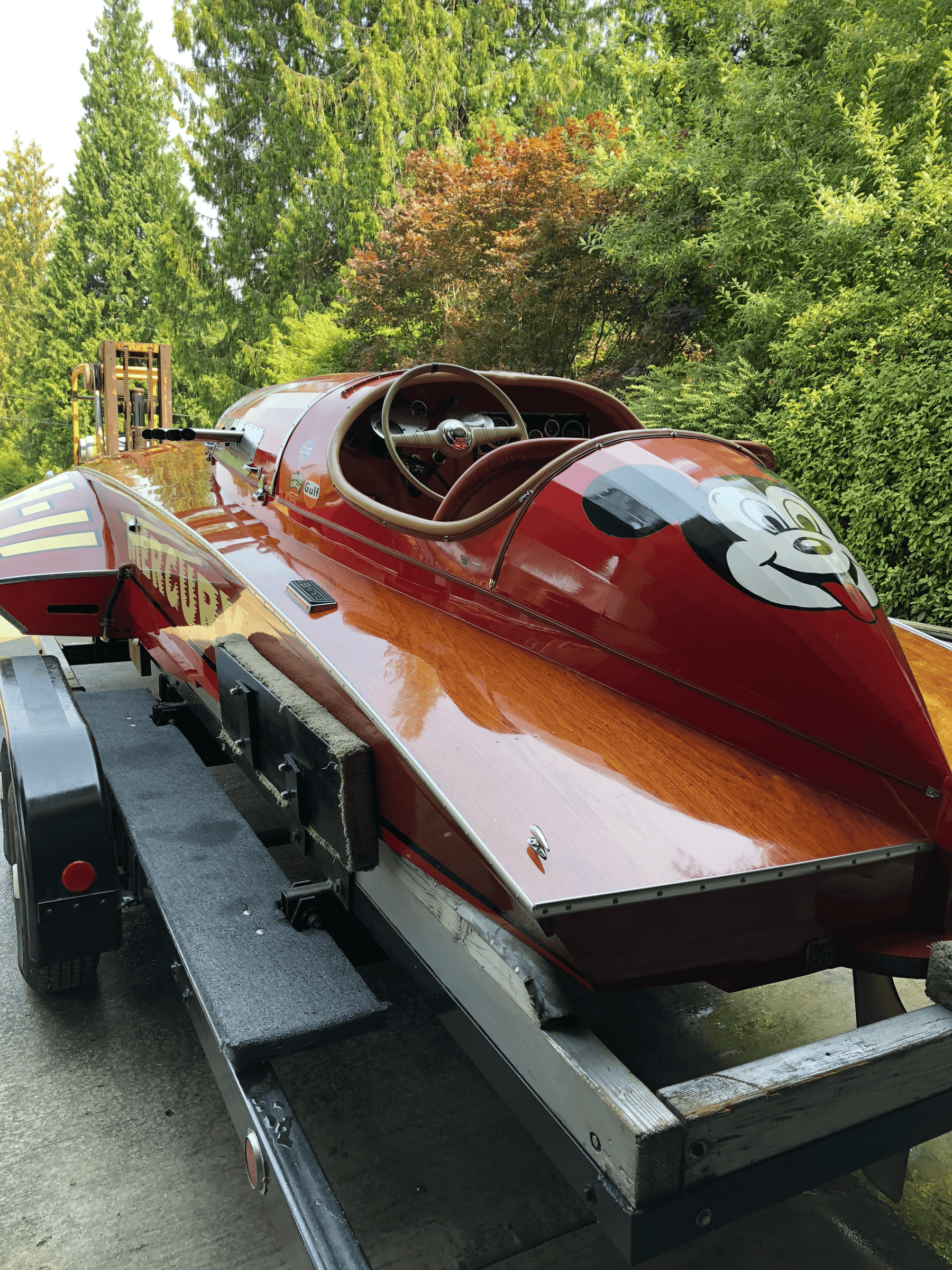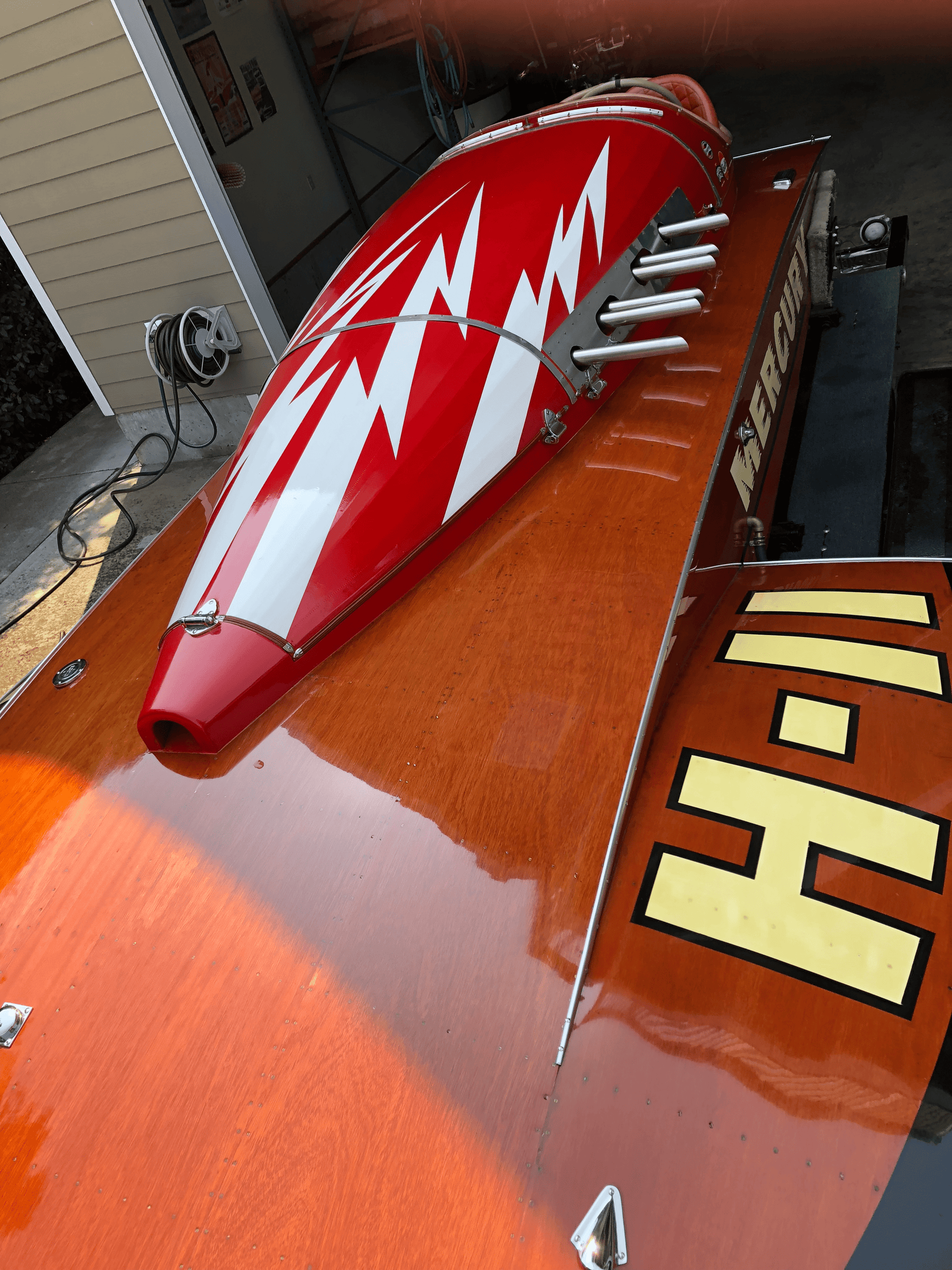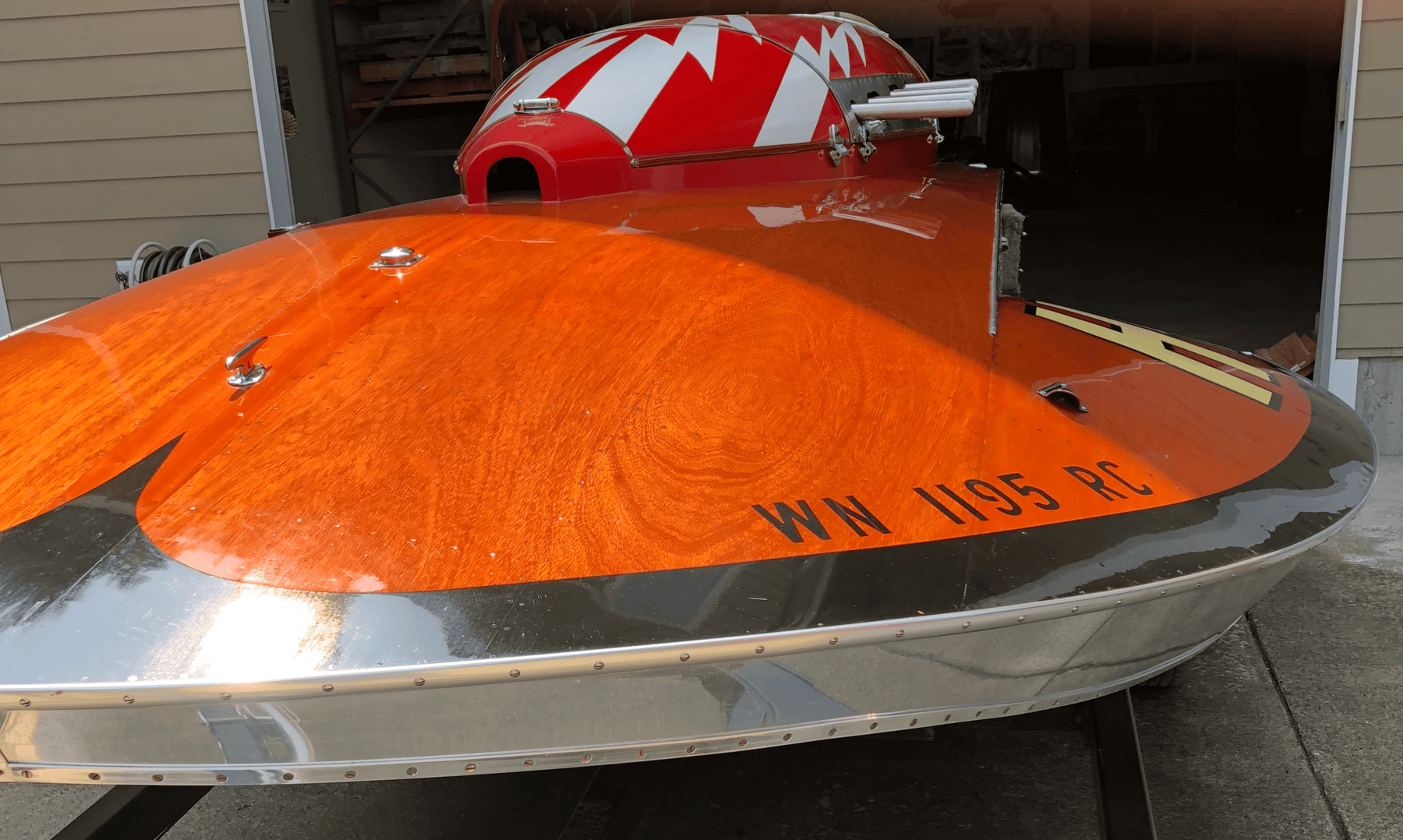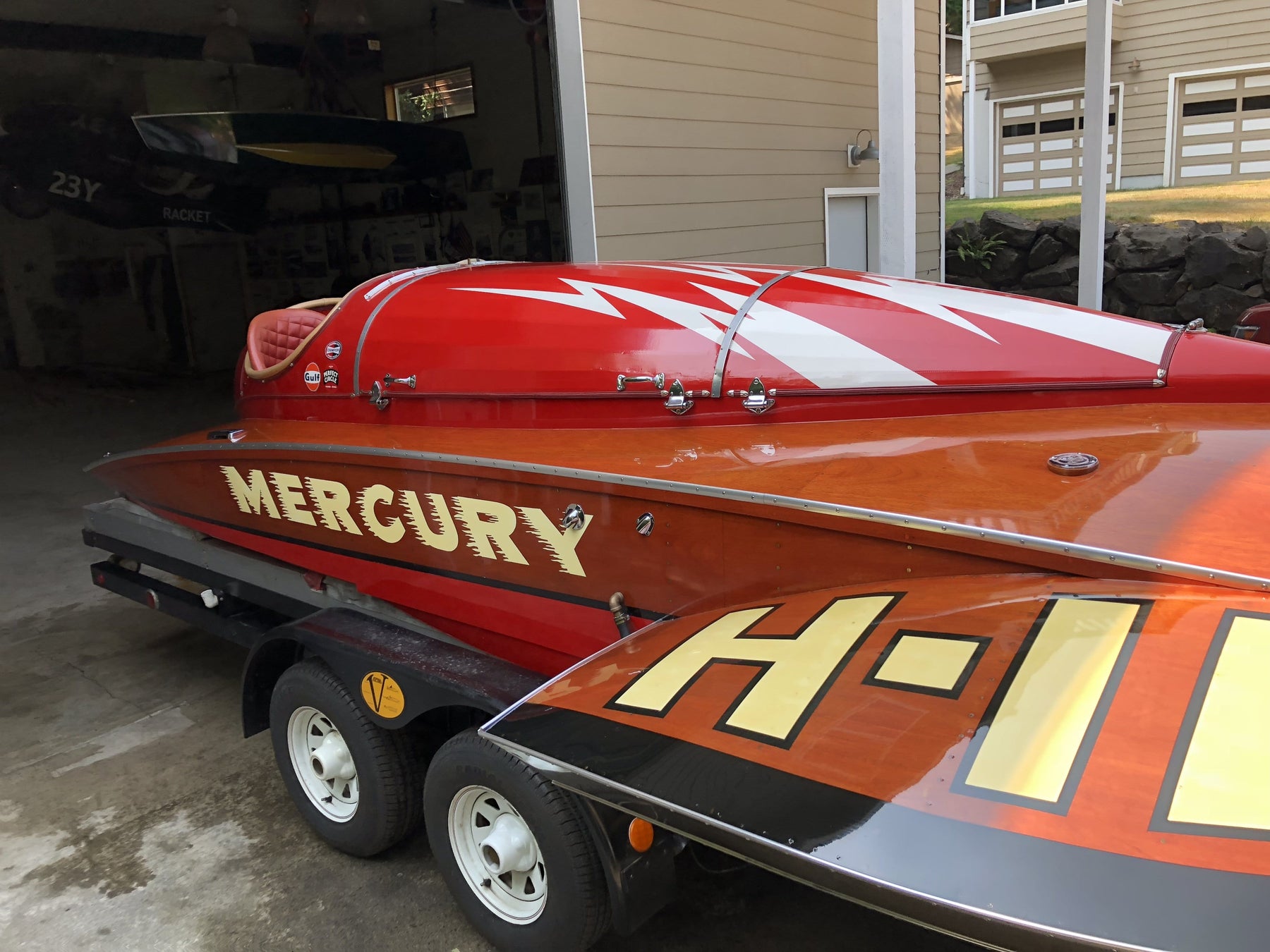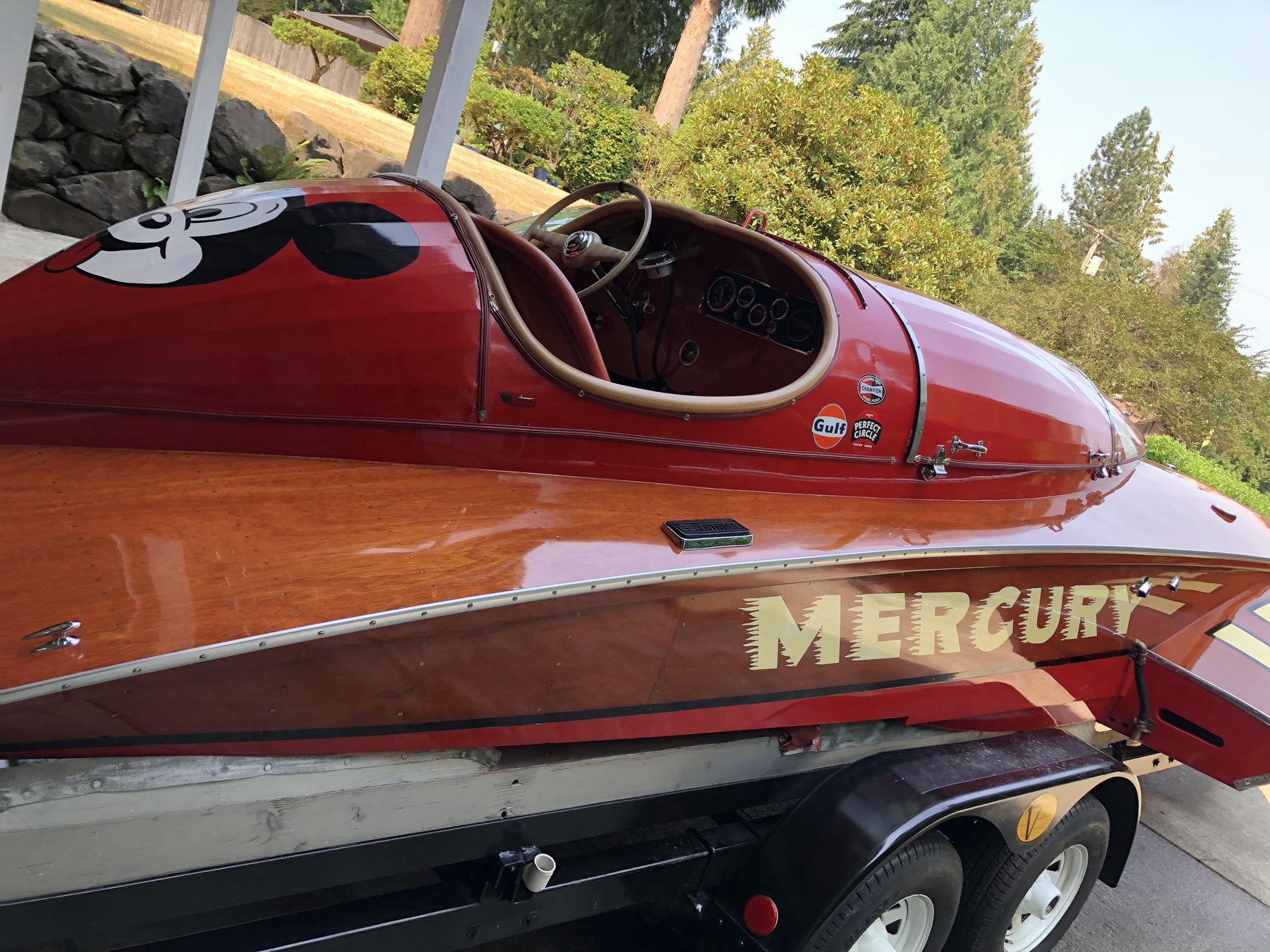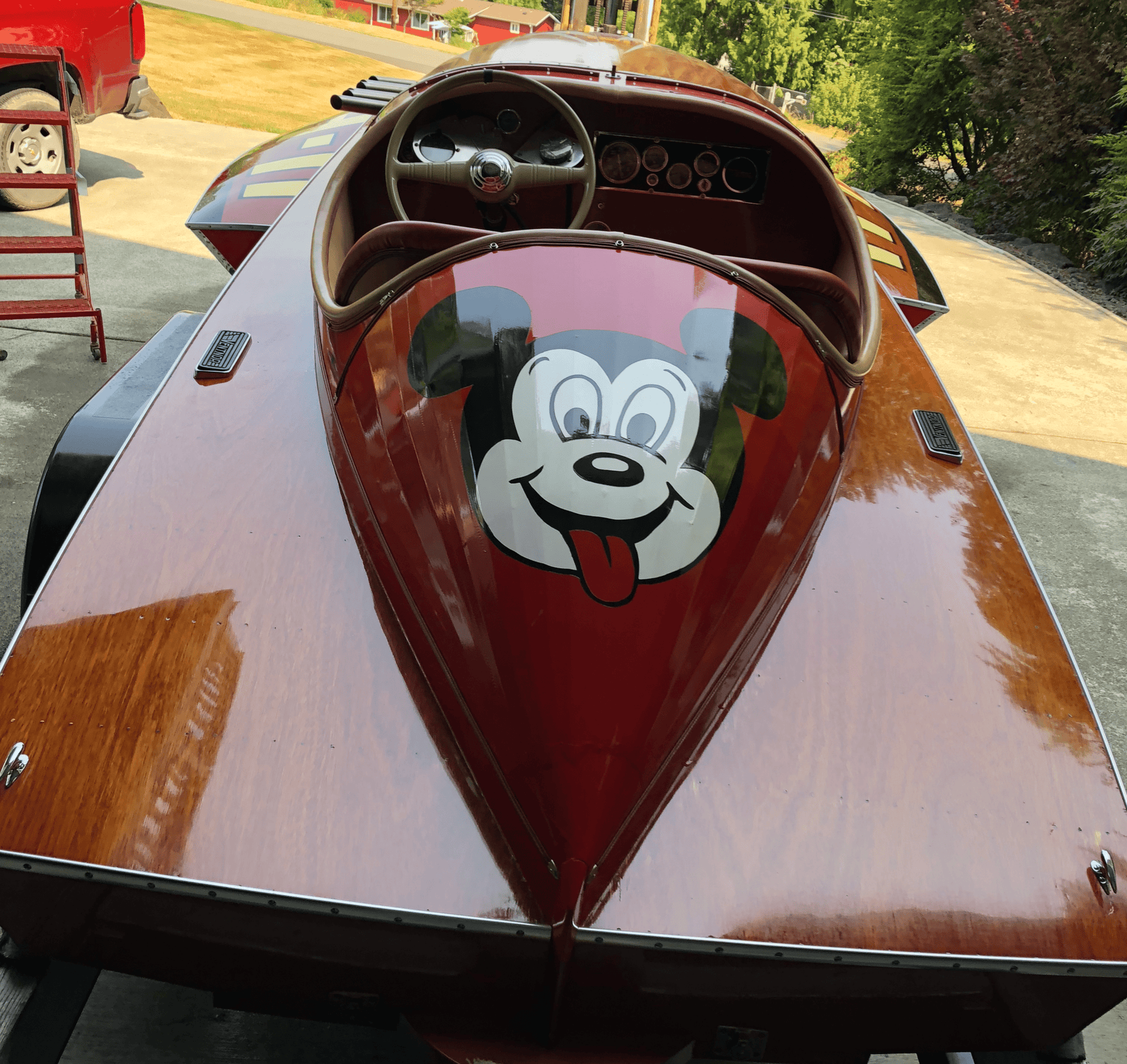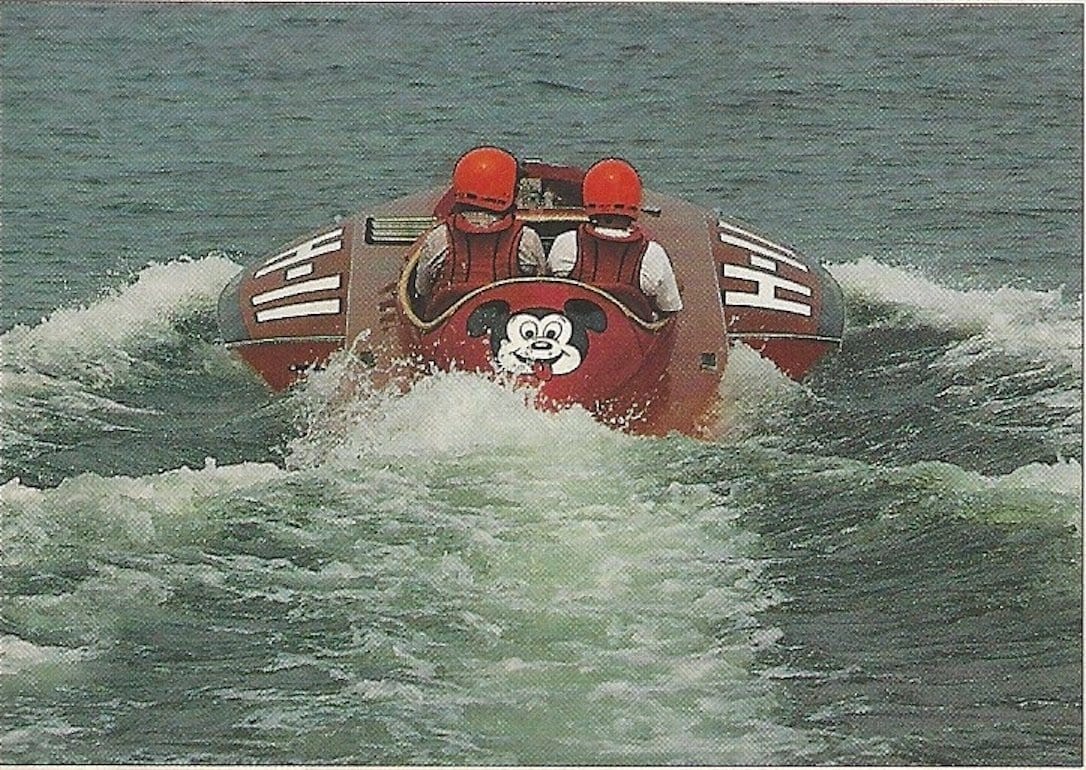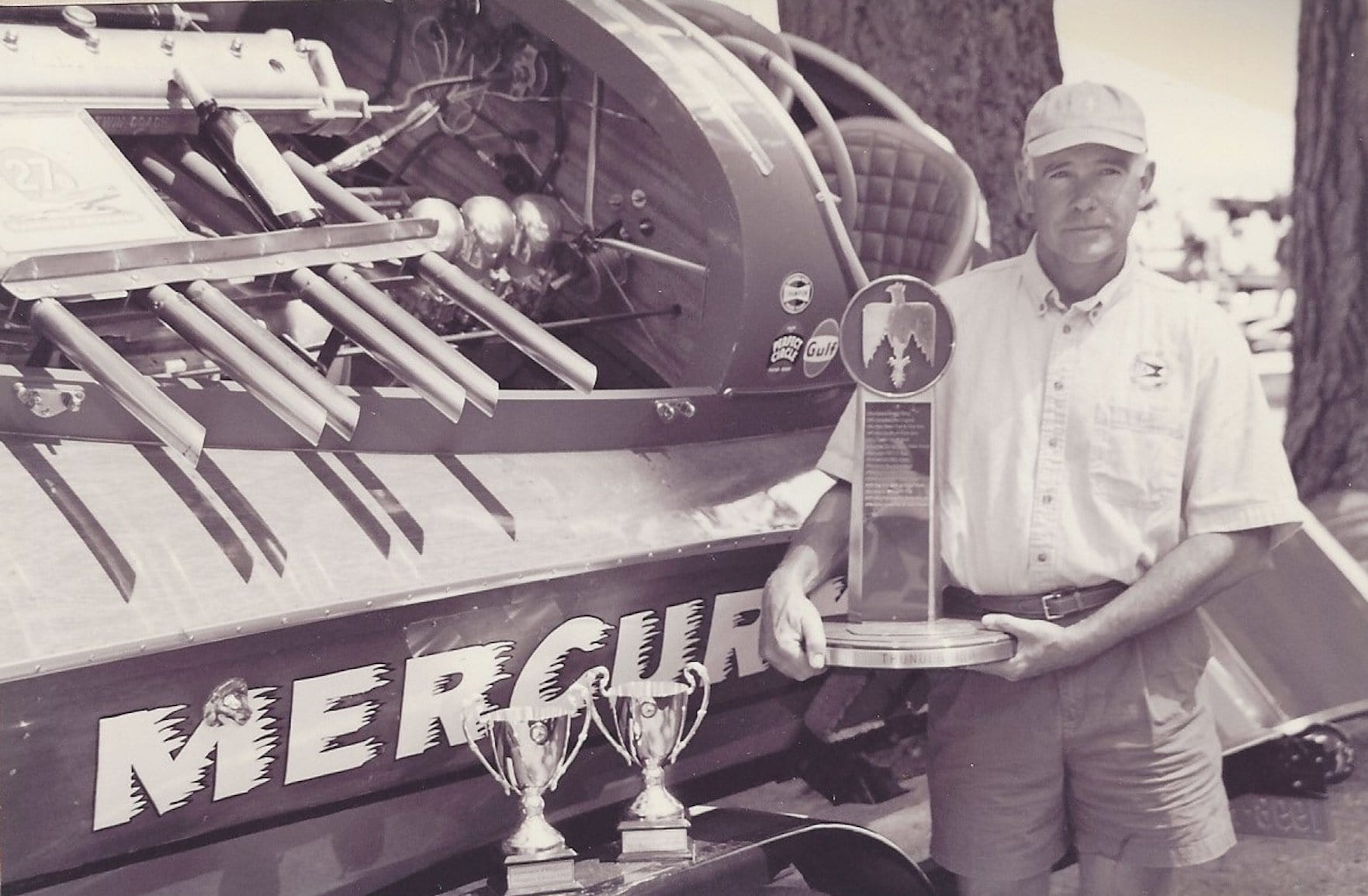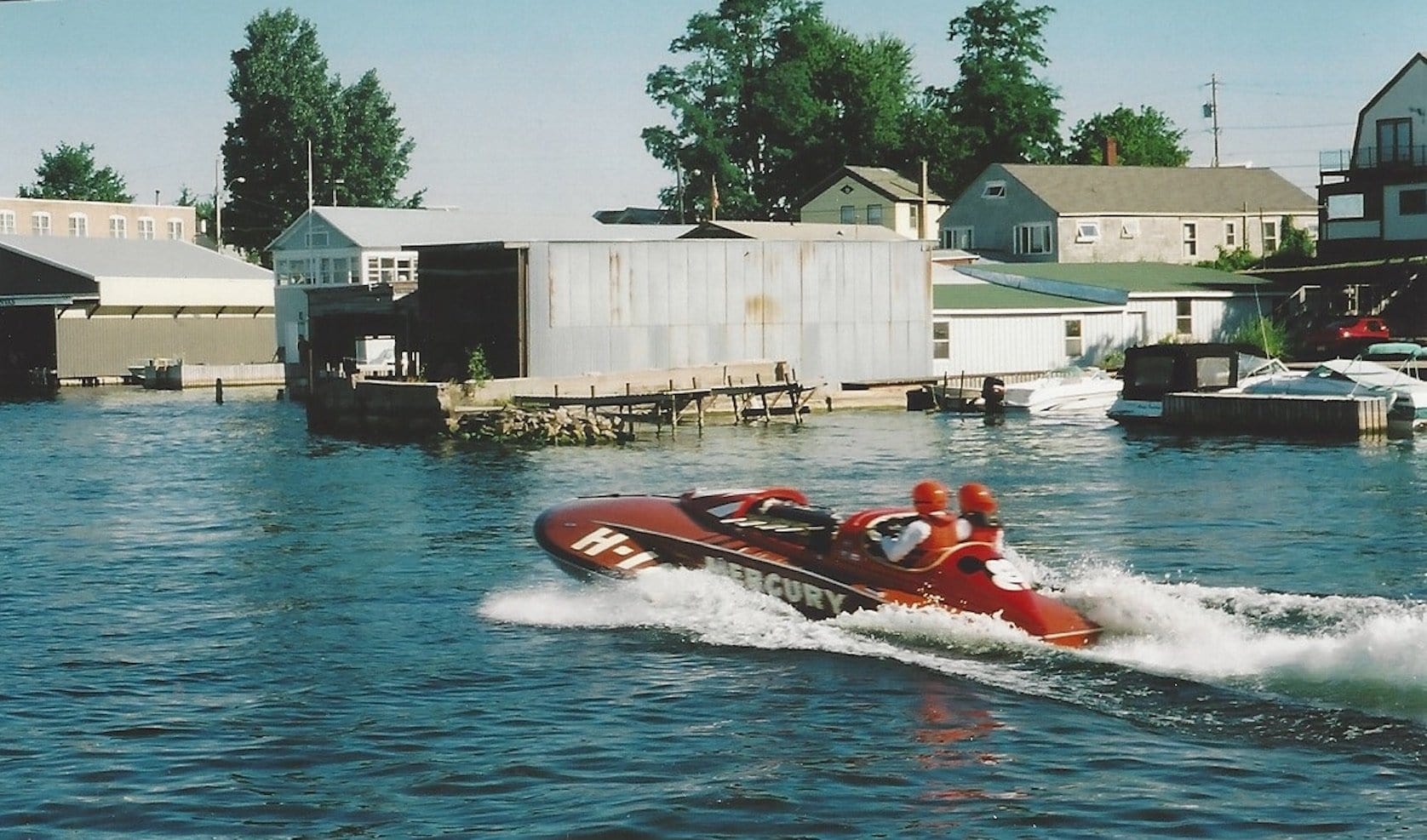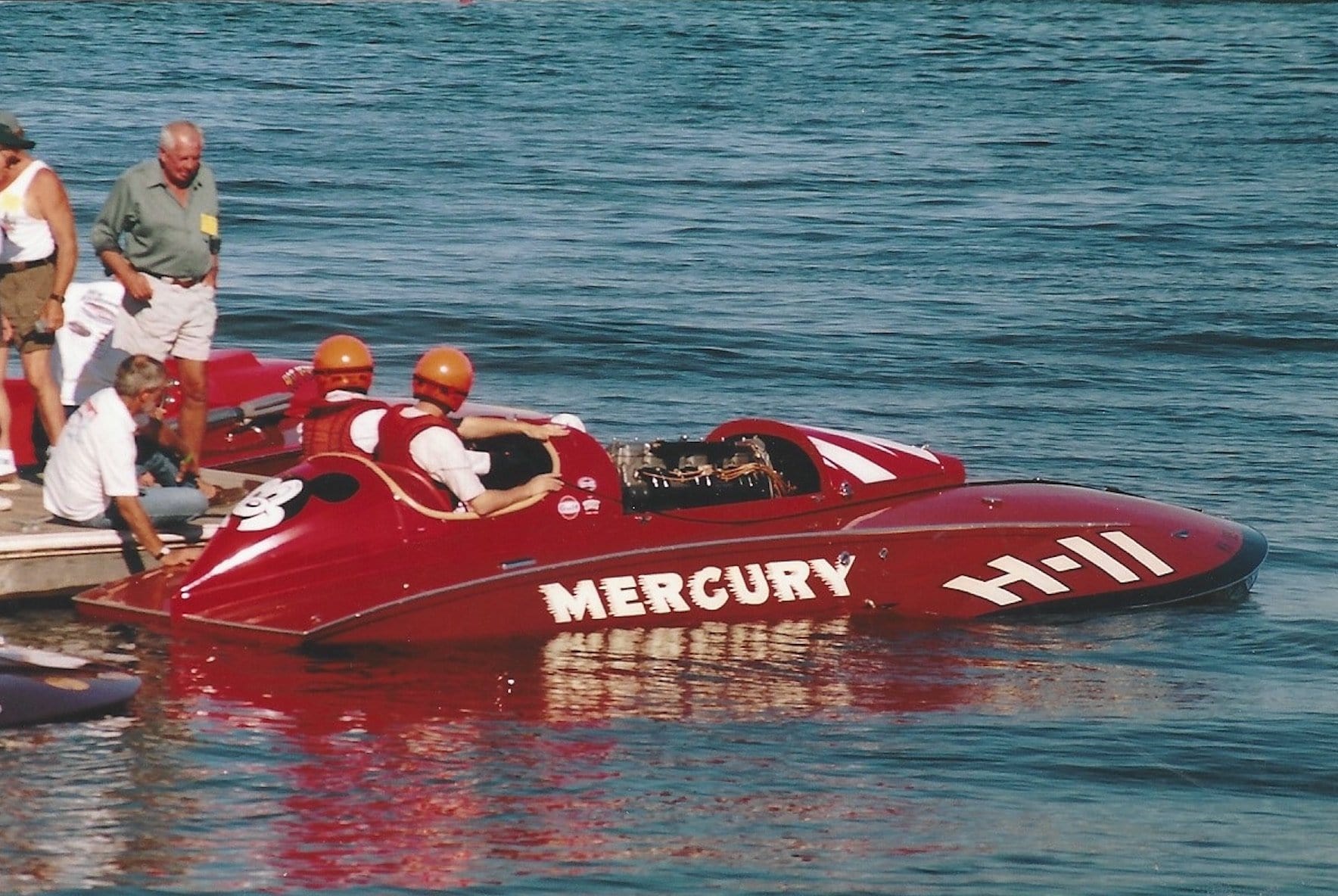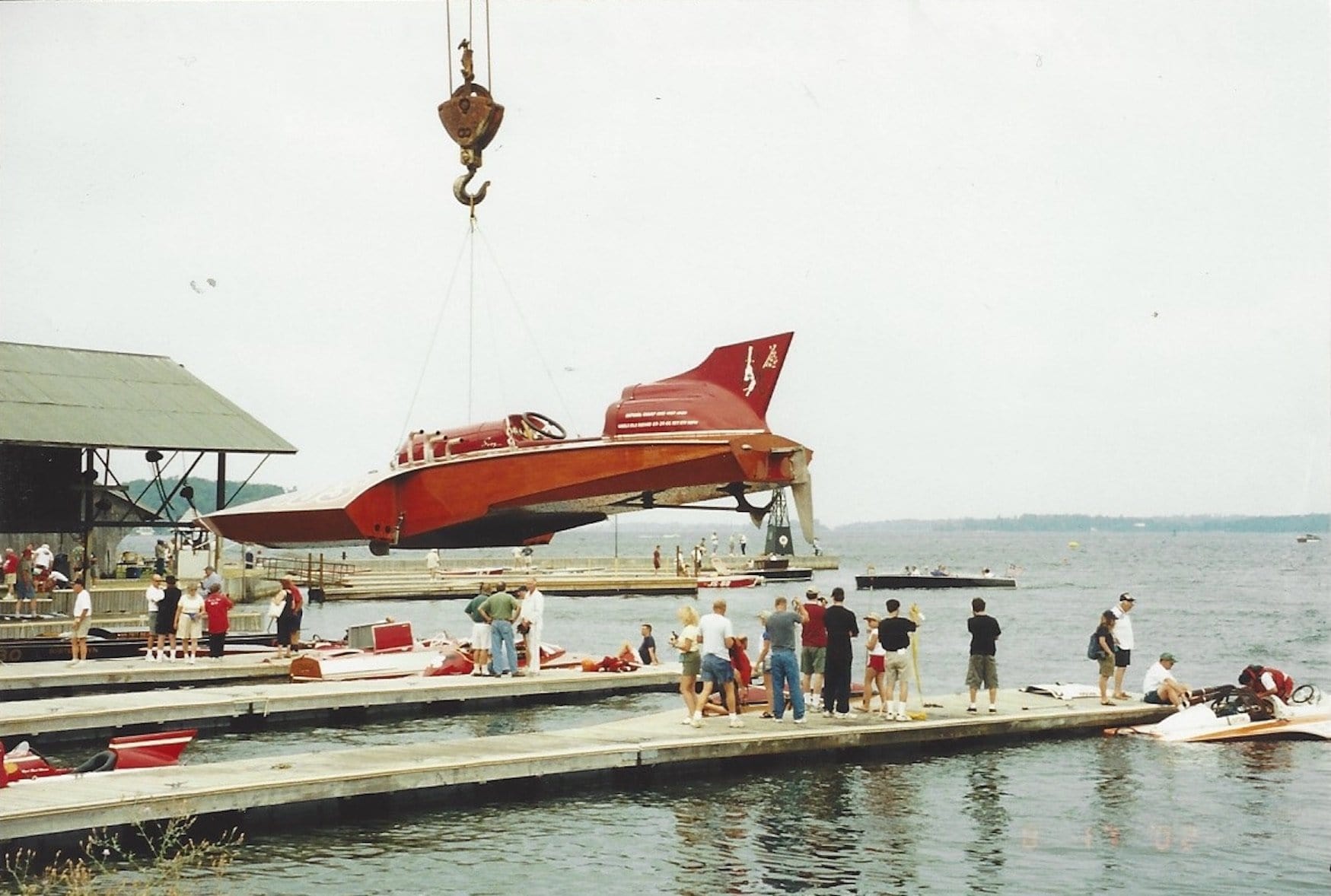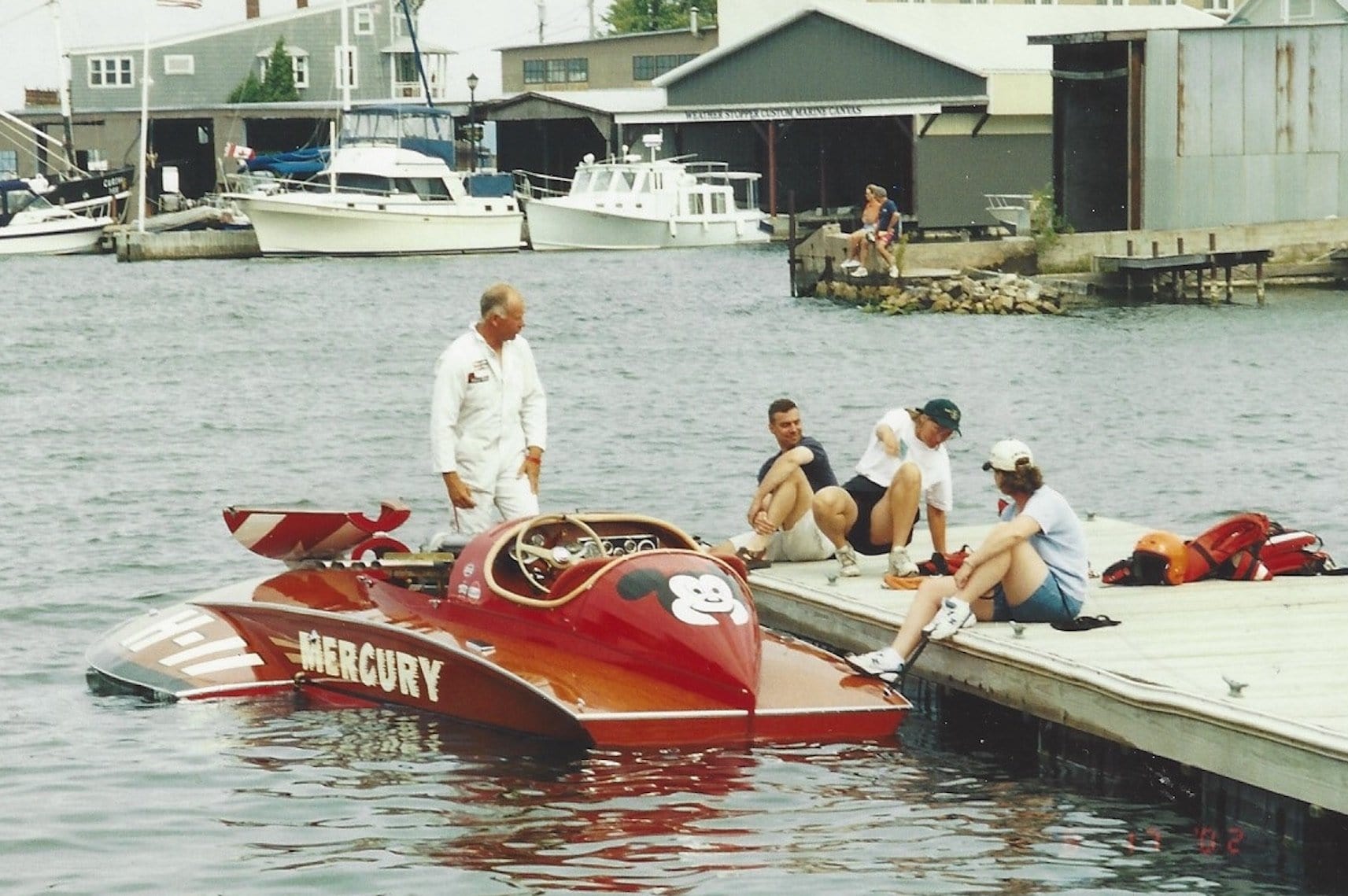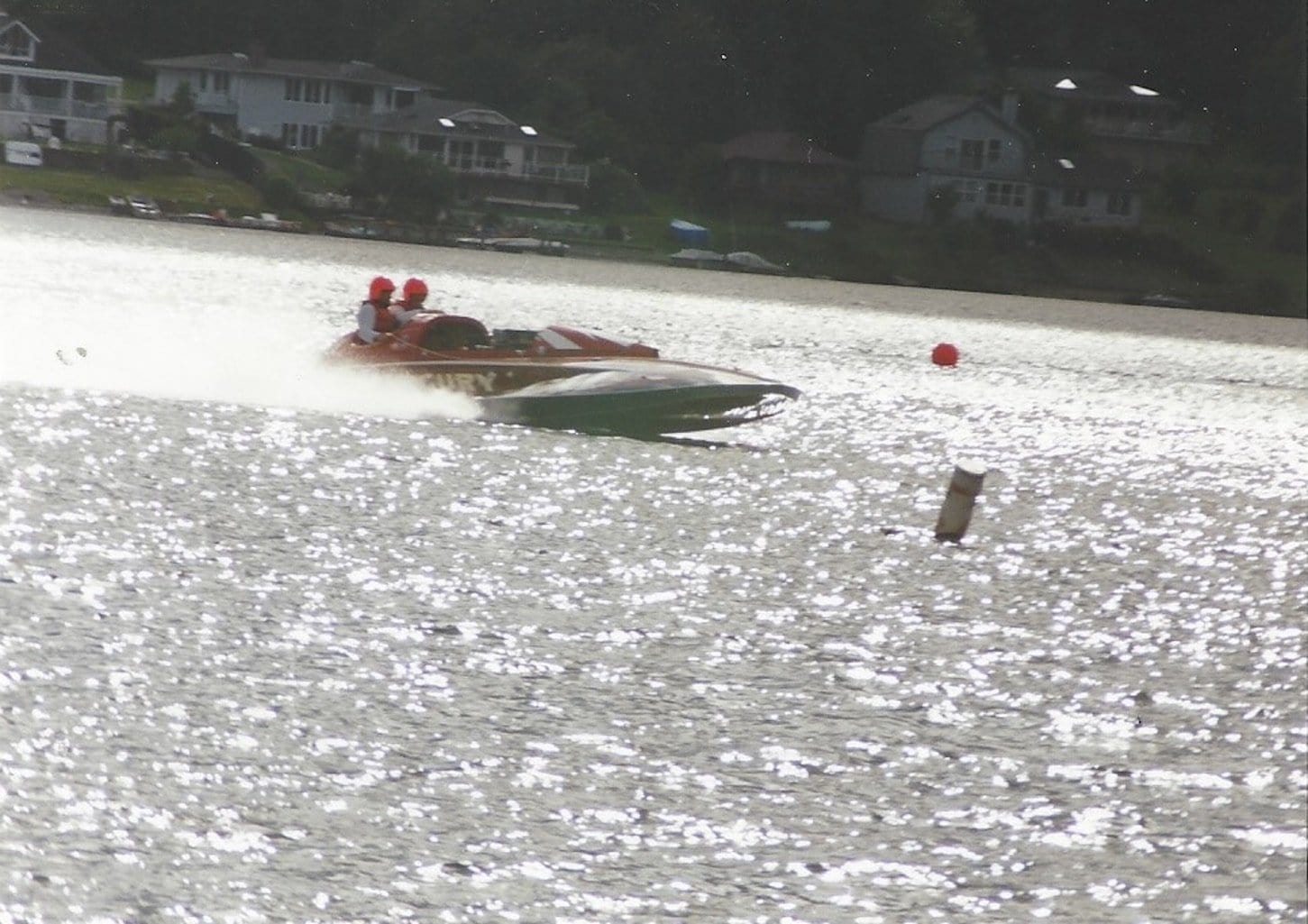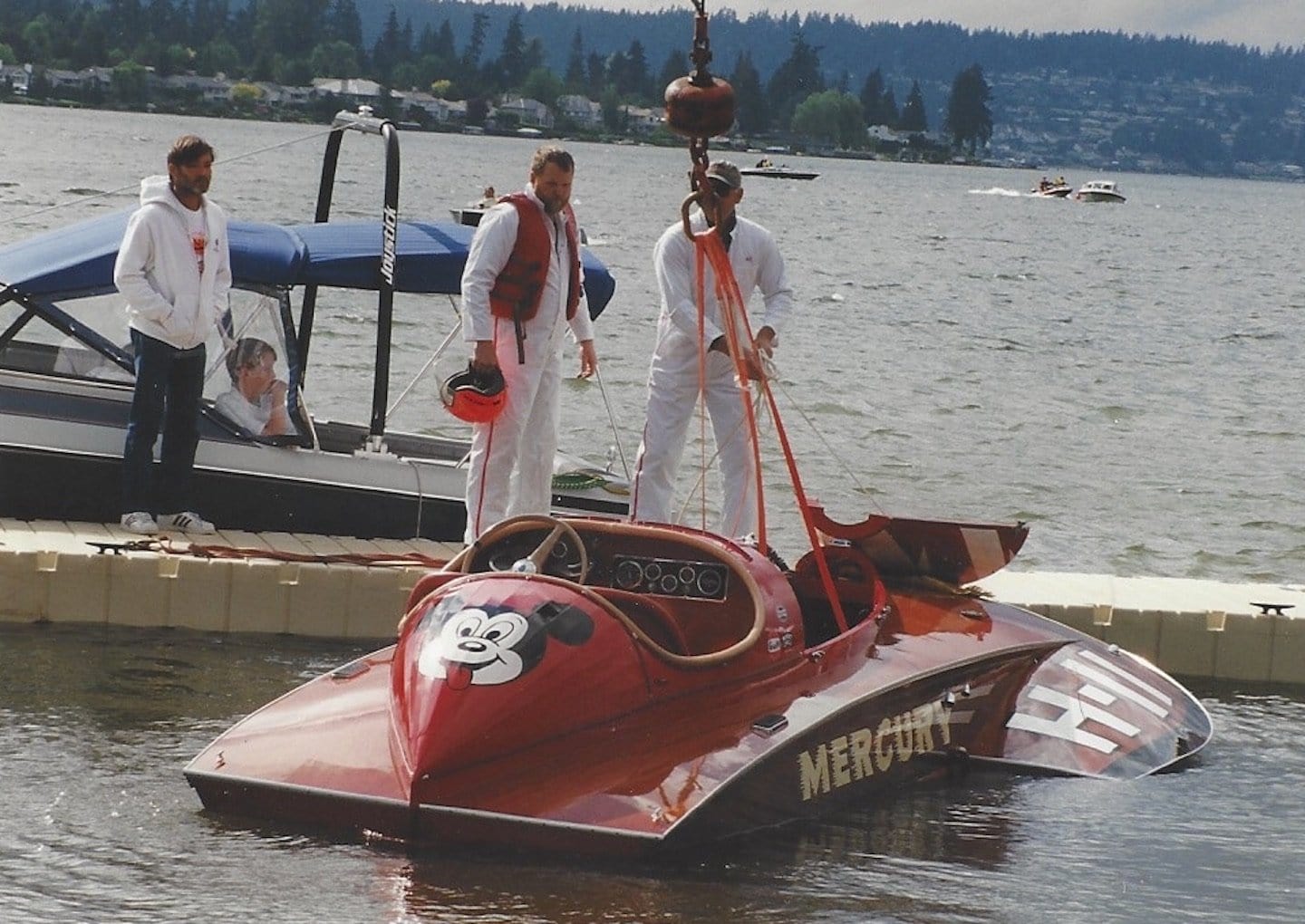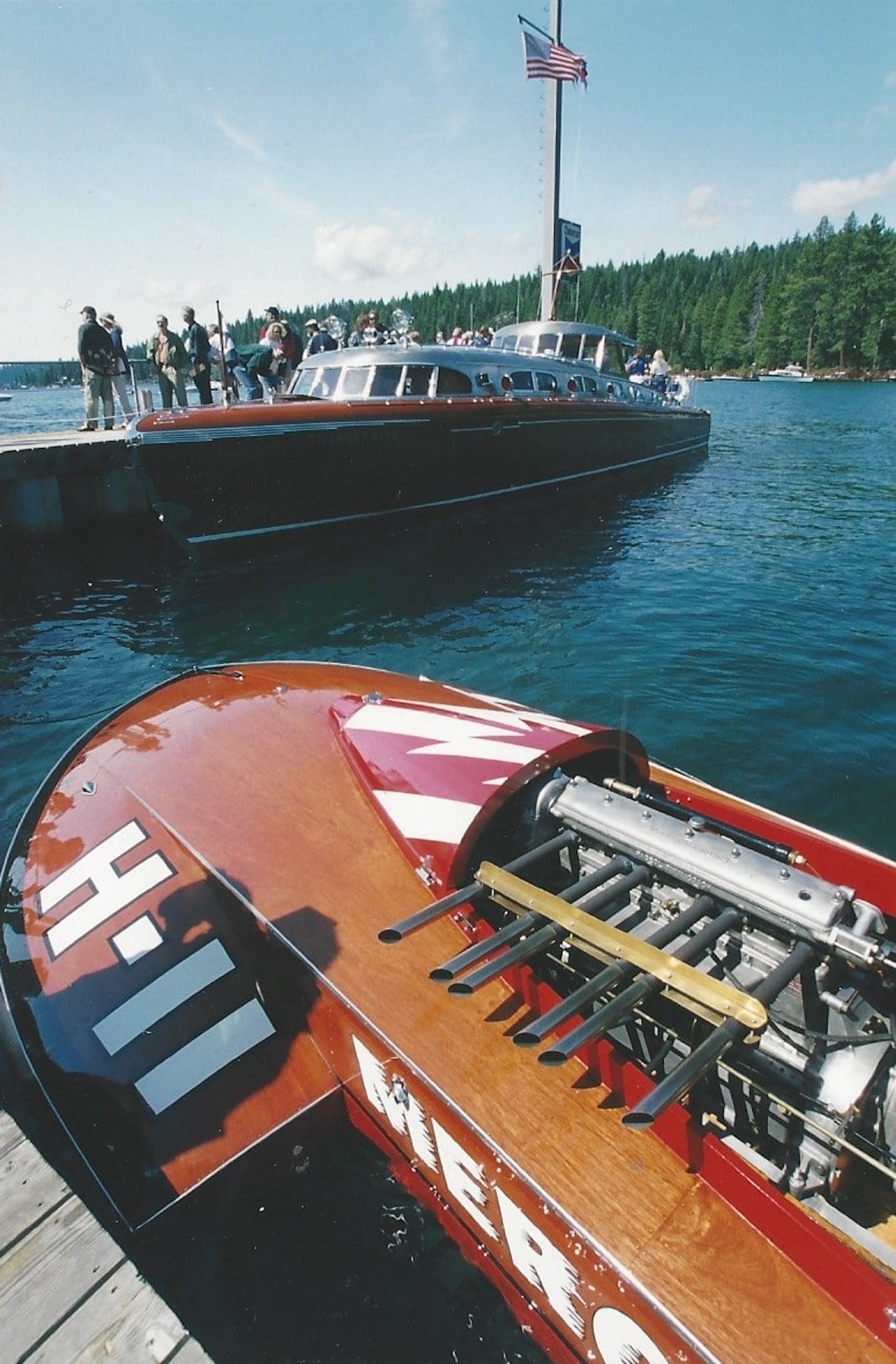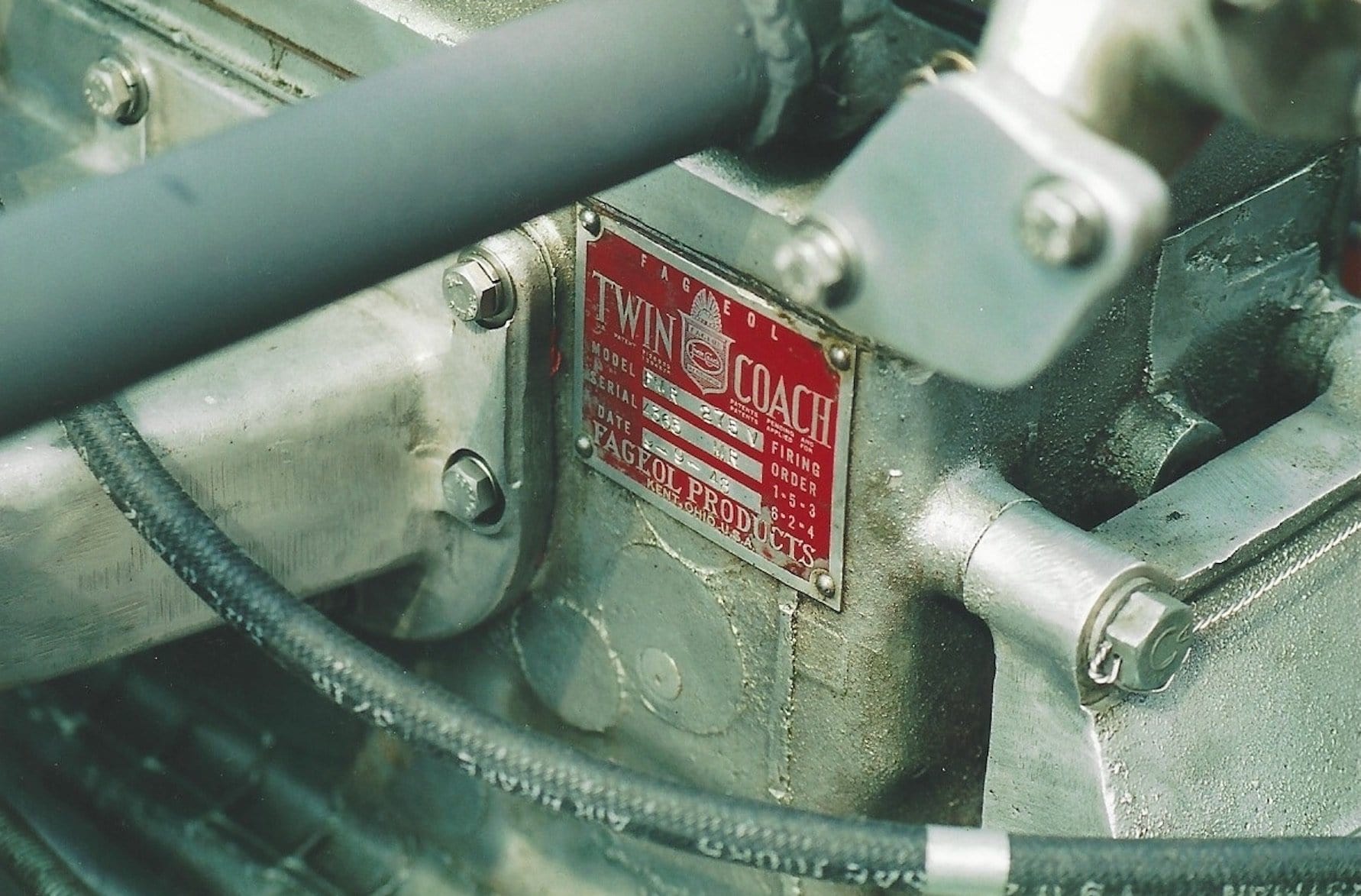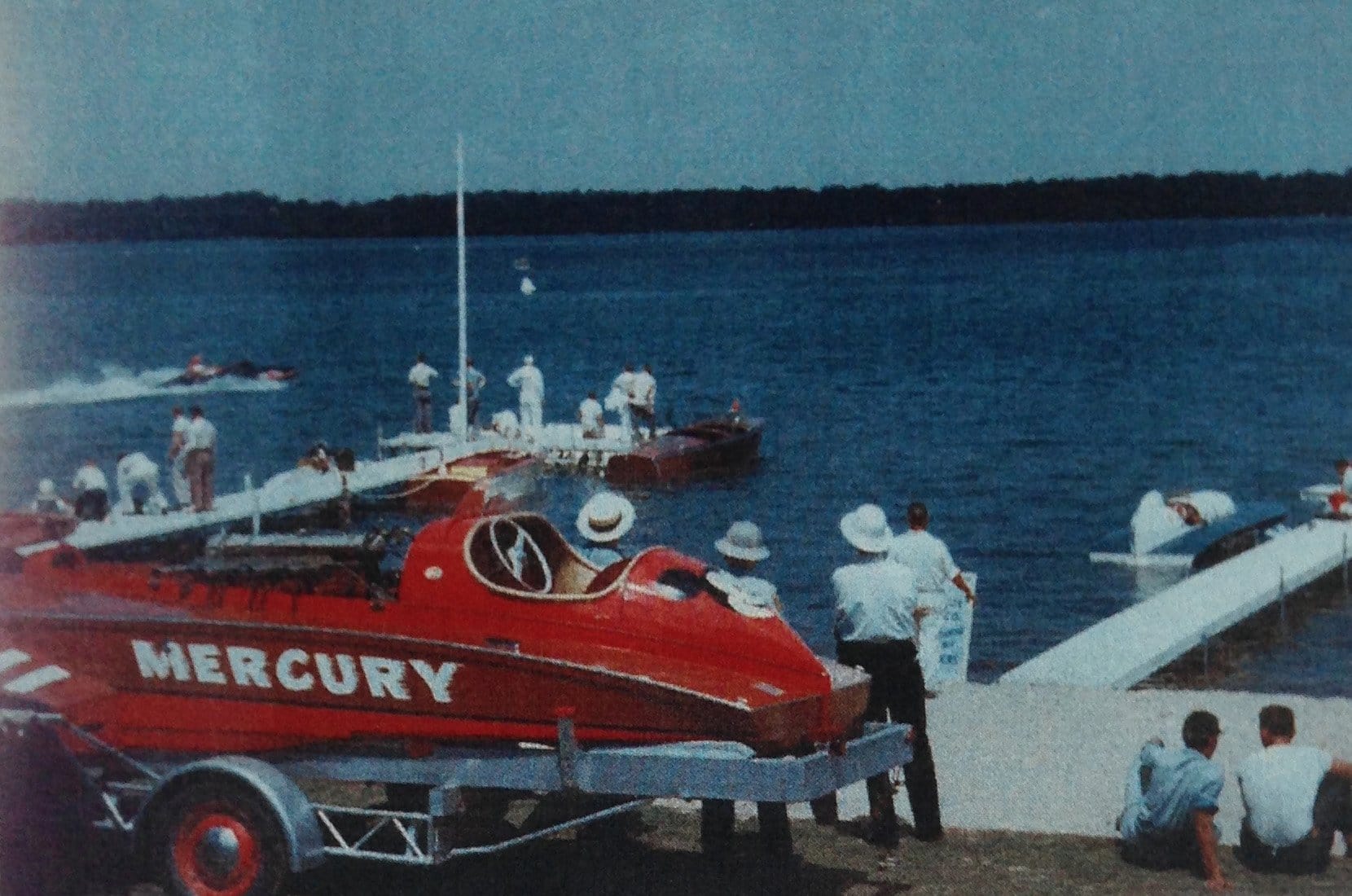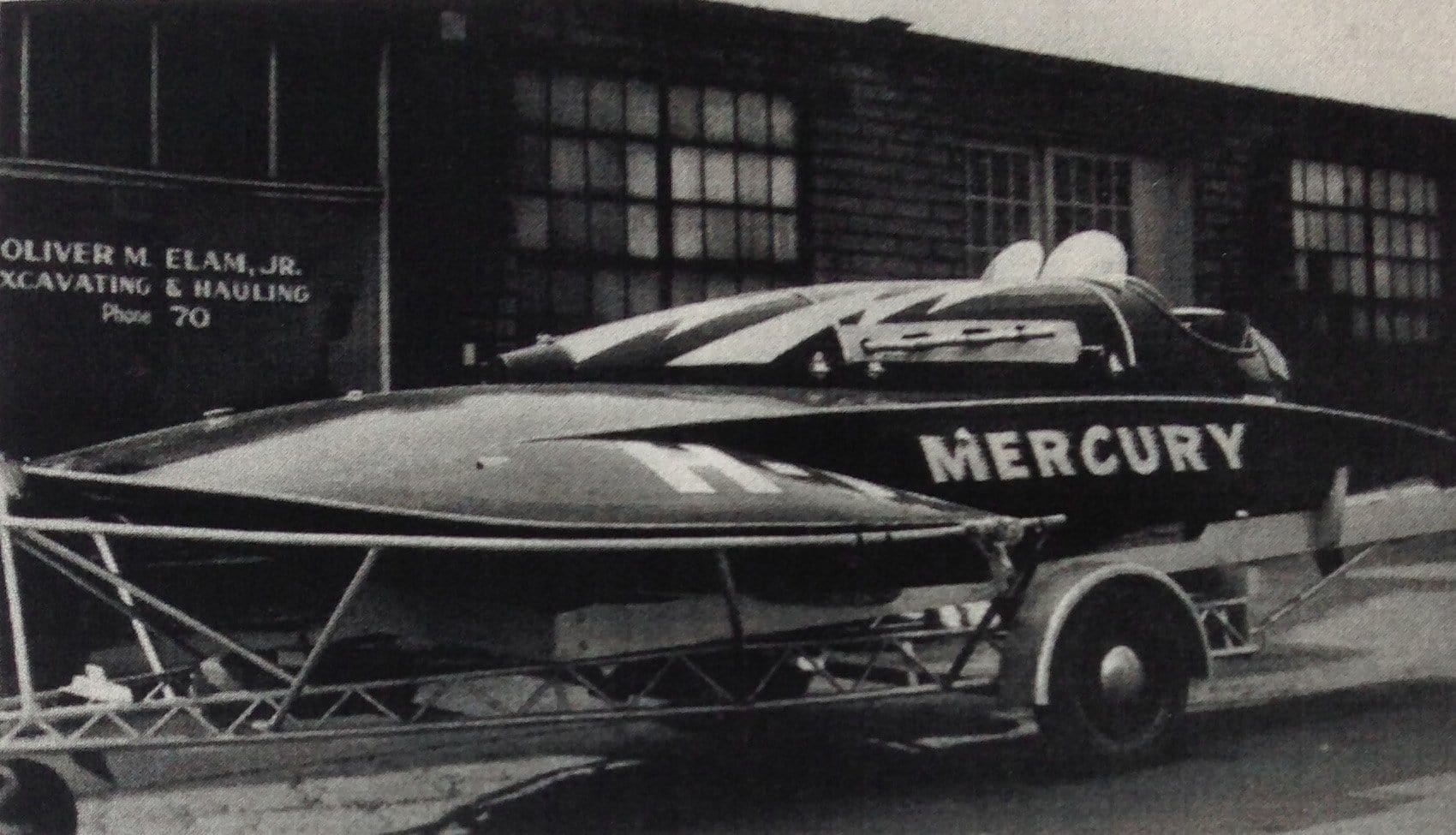 1948 Ventnor Hydroplane - Mercury
**Recently Reduced**
Mercury was designed by Adolph Apel of Ventnor Boat works and equipped by Dan Arena of Fageol with a special supercharged engine with a top speed of 100 MPH. Fageol was a manufacturer primarily known for building motor coaches and bus motors.
Racing Legend Lou Fageol driving Mercury during a test run at Buffalo Launch Club
They built less than 6 aluminum race motors - the head from the engine in Mercury was used in the "Twin Coach Special" which ran in the 1948 Indianapolis 500. Wild Bill Cantrell drove the car in 1948 finishing in 16th place - only dropping out of the top 10 after a steering issue.
1948 Twin Coach Special - Ran in the 1948 Indianapolis 500 with the head later used on the engine that would go into Mercury (shown in the photo)
Mercury raced in the APBA 7 Litre Class from 1948 to 1954. She was the National Championship Race Winner at the Buffalo Launch Club in 1953 and was the National Hight-Points Winner in 1950. Mercury set the 7 Litre lap record in Louisville Kentucky at 72 MPH in 1953.
1953 National Champion owner / Driver Oliver Elam on August 16th 1953 at the Buffalo Launch Club
Owned by Oliver Elam she was raced competitively throughout the 40's and 50's. He last raced in the boat in Madison Indiana in 1954 then placed in storage until 1989 where it was found and restored by its current owner.
Mercury in 1989 after being removed from storage after 35 years

Specs:
Built: 1948 by Ventnor Motorboat Company in Atlantic City, NJ.
Hull Number: 567
Length: 20'
Beam: 9'6"
Built for: Oliver Elam (owner / driver)
Competition lap speed: 75 MPH
Estimated Top Speed: 100 MPH
History:
APBA Class: 7 Litre
Years Raced: 1948 - 1954
Honors: National Championship Winner 1953, National High-Points Champion 1950
Engine:
Power: Fageol Twin Coach FMR 335 Supercharged Racing Motor. Aluminum 6 Cyl - 404 Cubic Inches
HP: 335 HP @ 3700 RPM
Compression Ratio: 10:1
Weight: 700 lbs