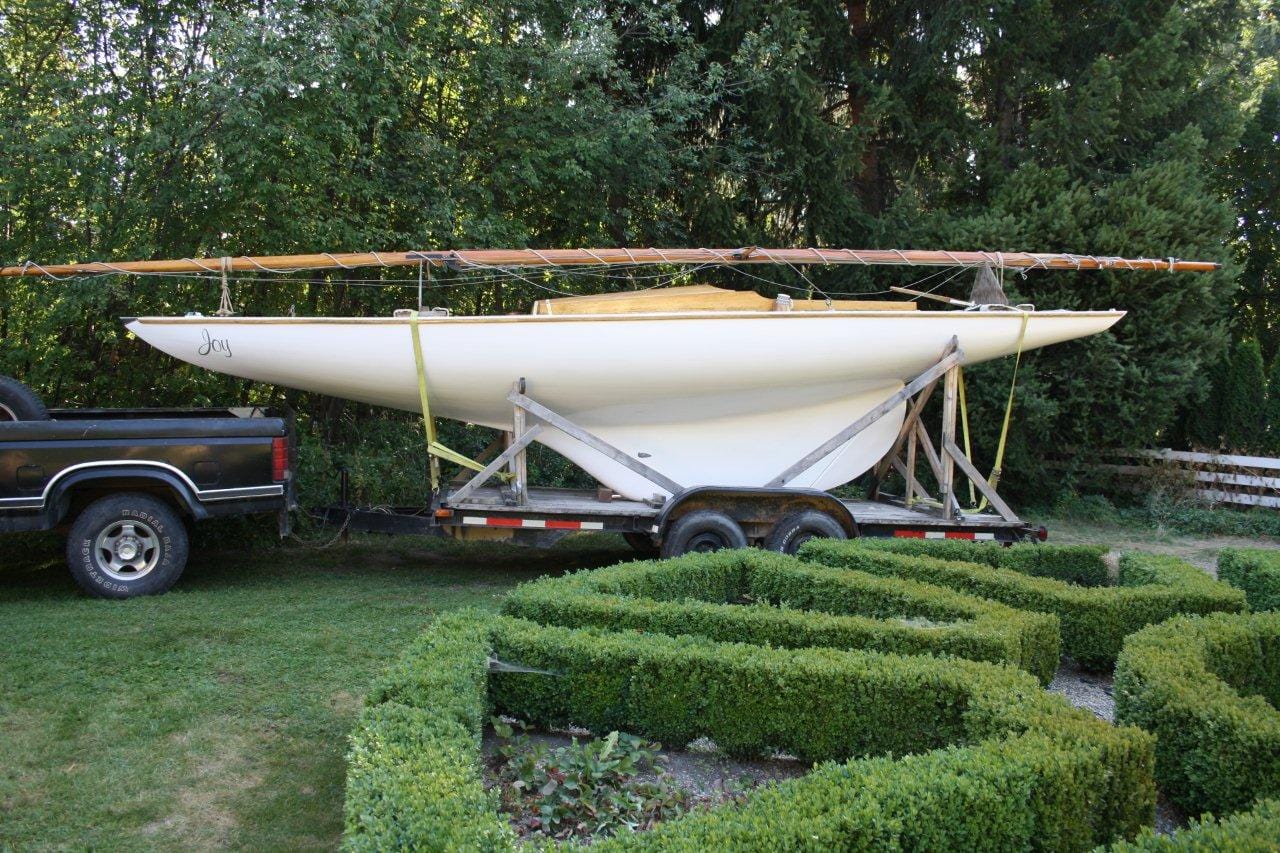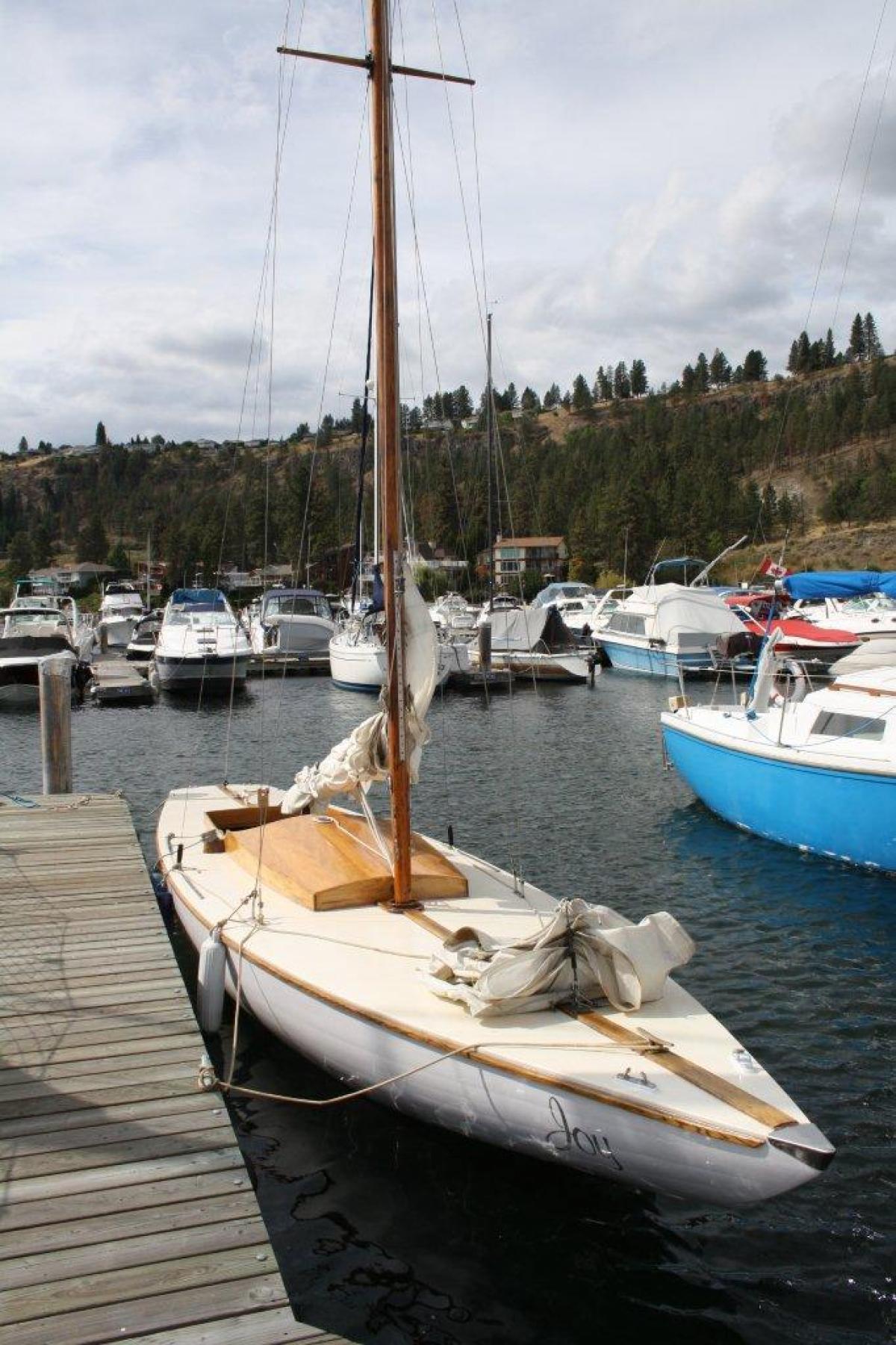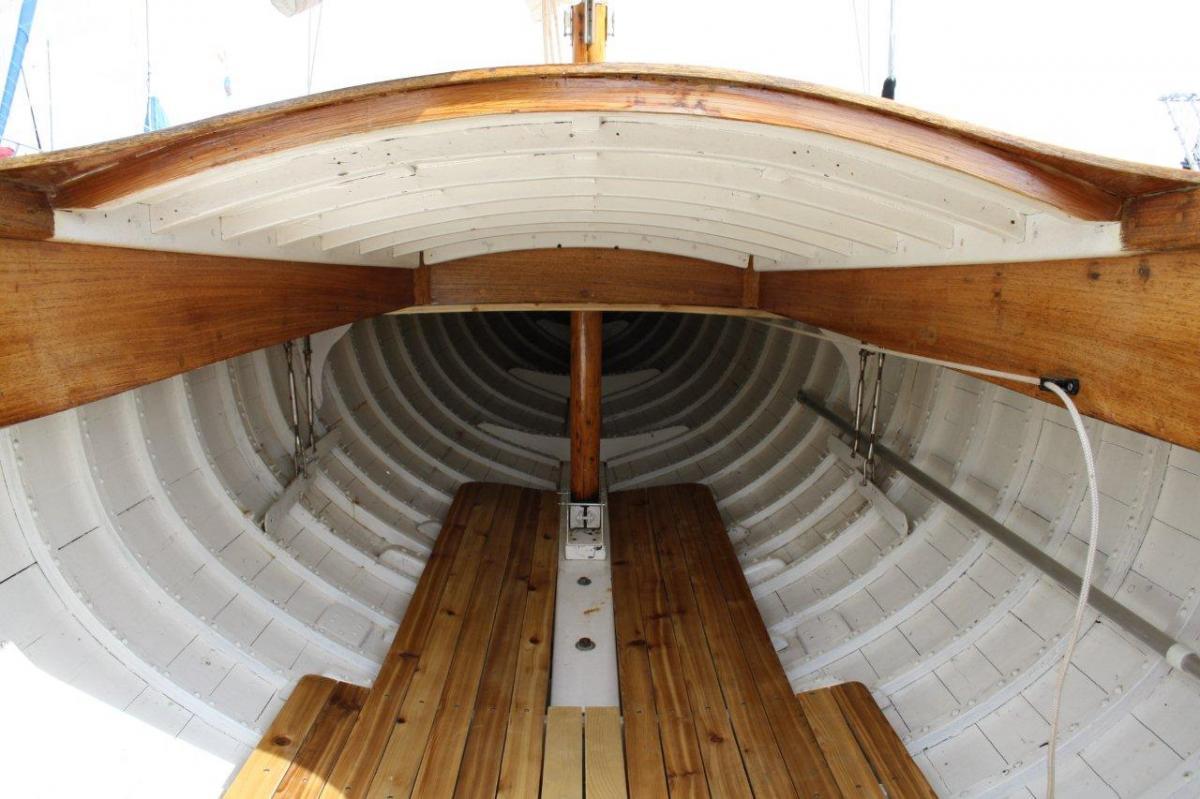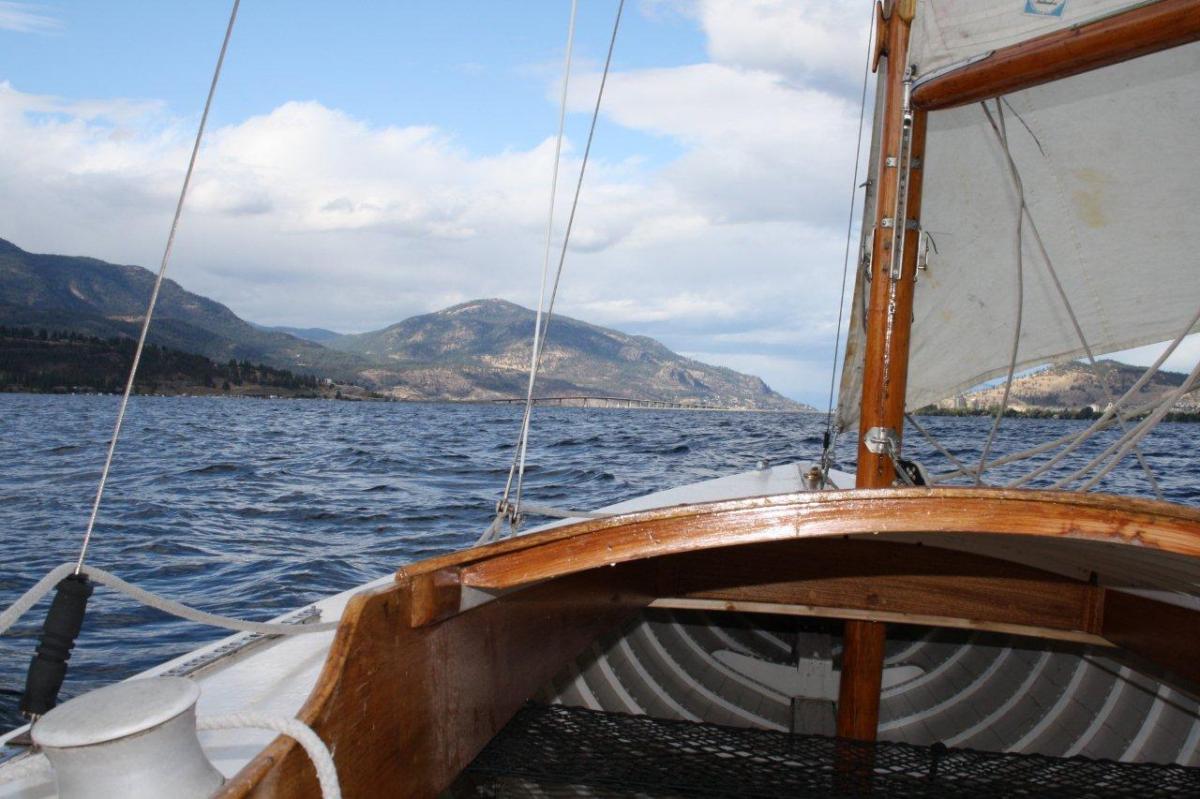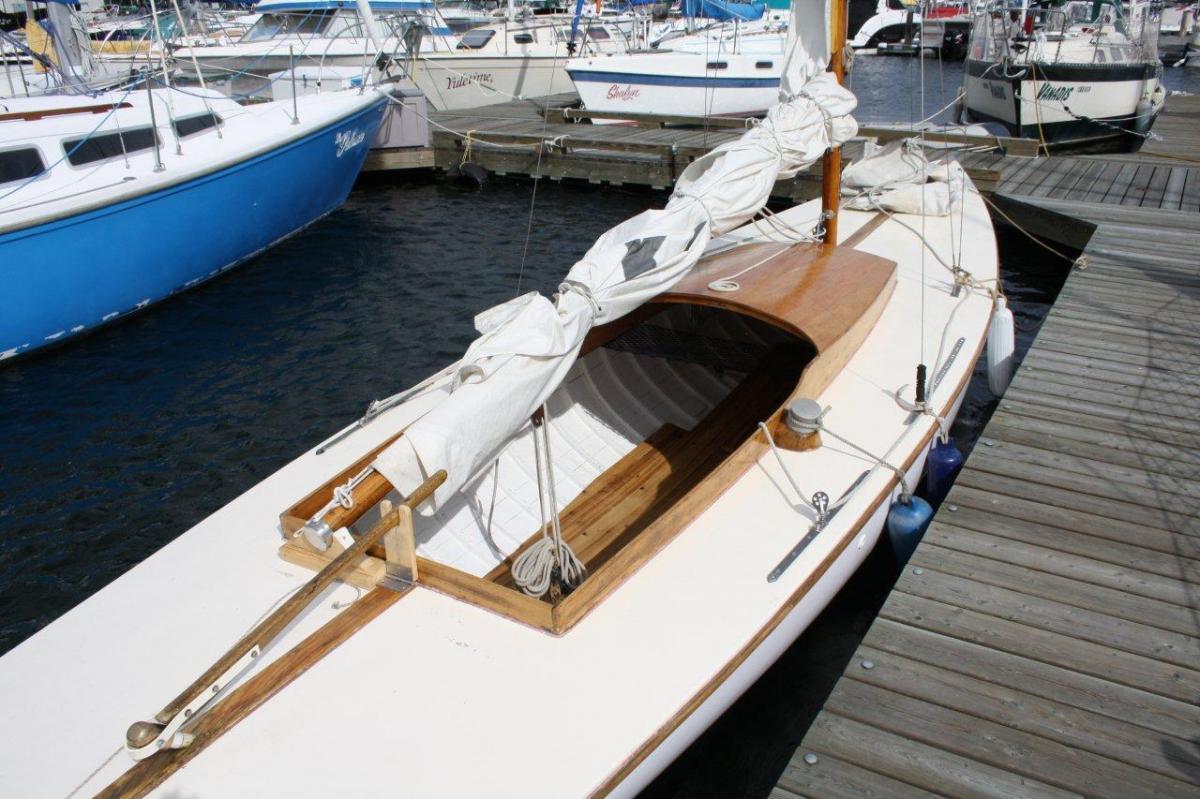 1948 DRAGON 30' SAILBOAT
Once an Olympic Class fixed keel racing sloop. Fully rigged Day sailer ready to sail and she's fast and designed for an experienced sailor.  Built of Scandinavian Pine in 1948 by Knudsen in Jyllinga, Denmark and named 'Neke' she was eventually brought to Canada in 1958 and sailed out of the Vancouver Yacht Club for many years through different owners.  In the early '90's she was put into dry land storage and under went an extensive restoration completed in 2007.  Eventually making her way to Kelowna where she was sailed by the current owner until he purchased a much bigger boat to sail around the world in.  He needs this boat sold and is looking at all offers.
Comes with wood mast, boom and spinnaker pole all in fair condition. Also has 2 sets of sails, an anchor, and custom built tandem axle trailer.