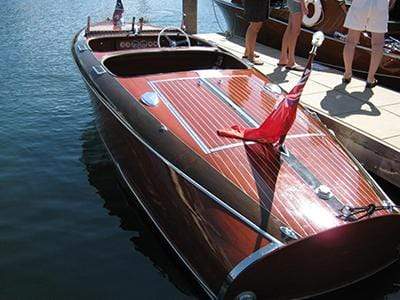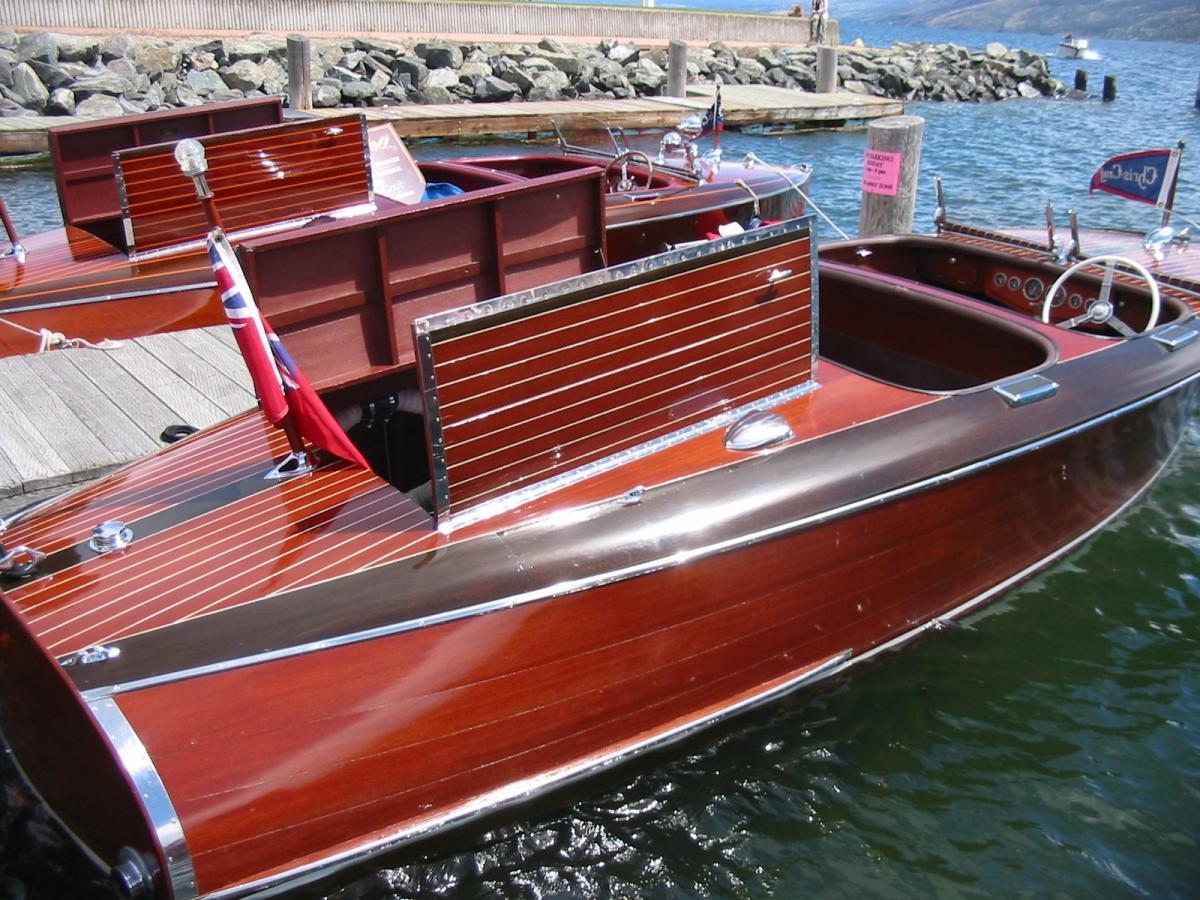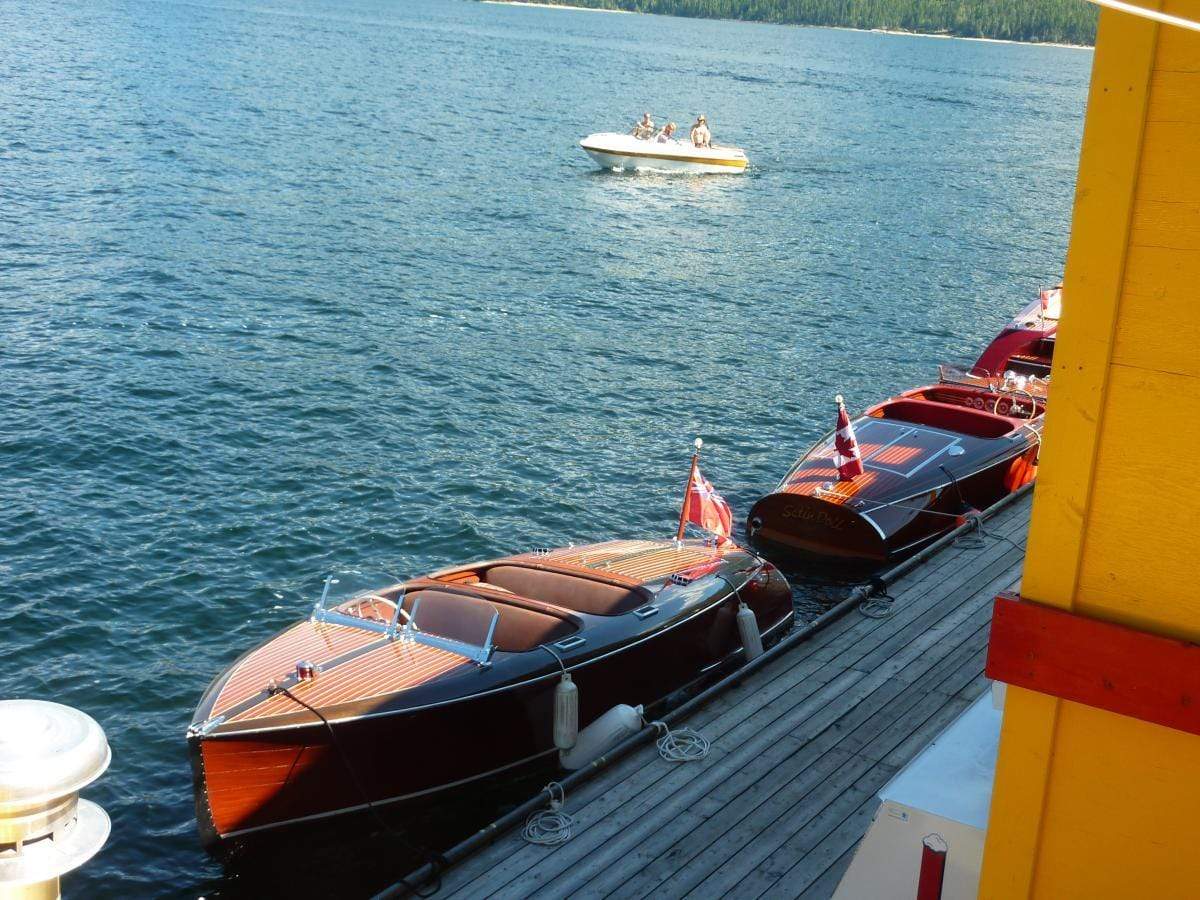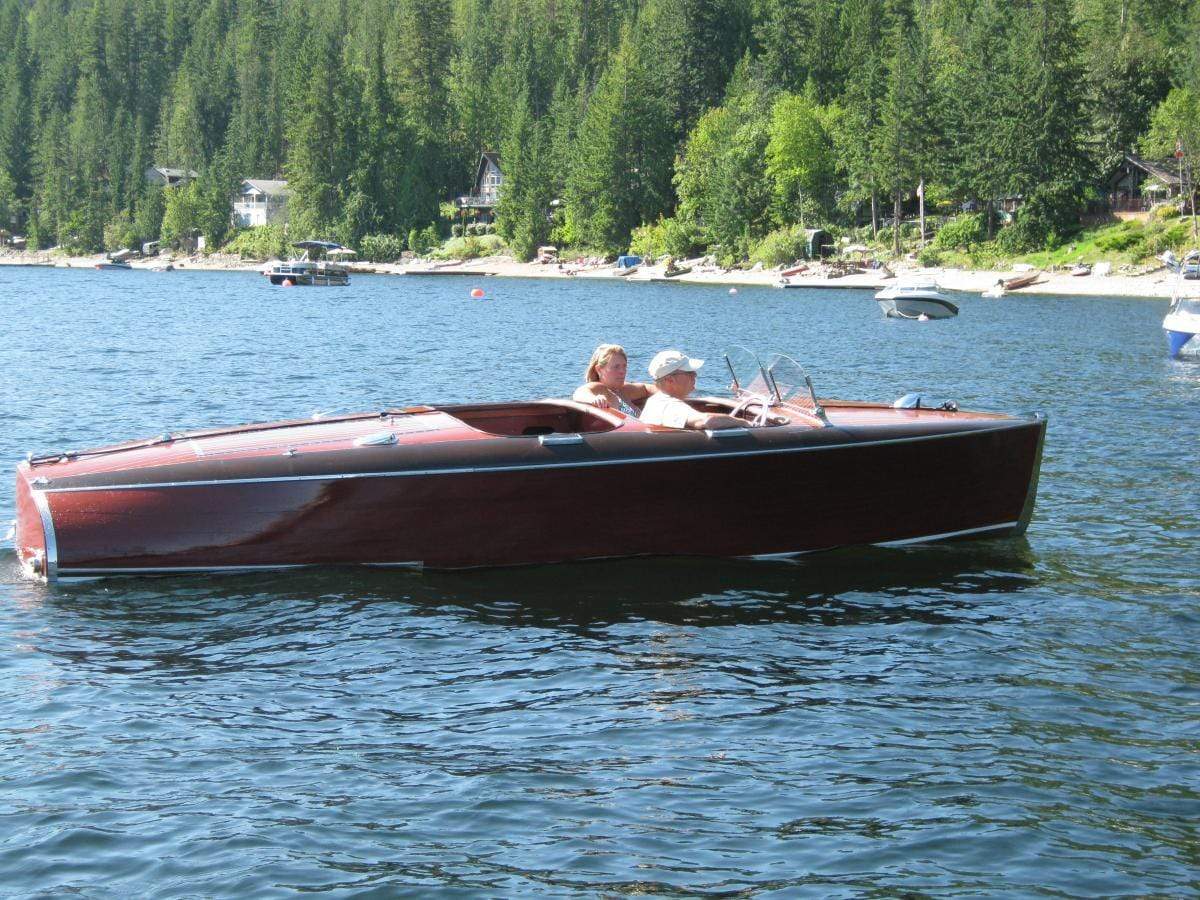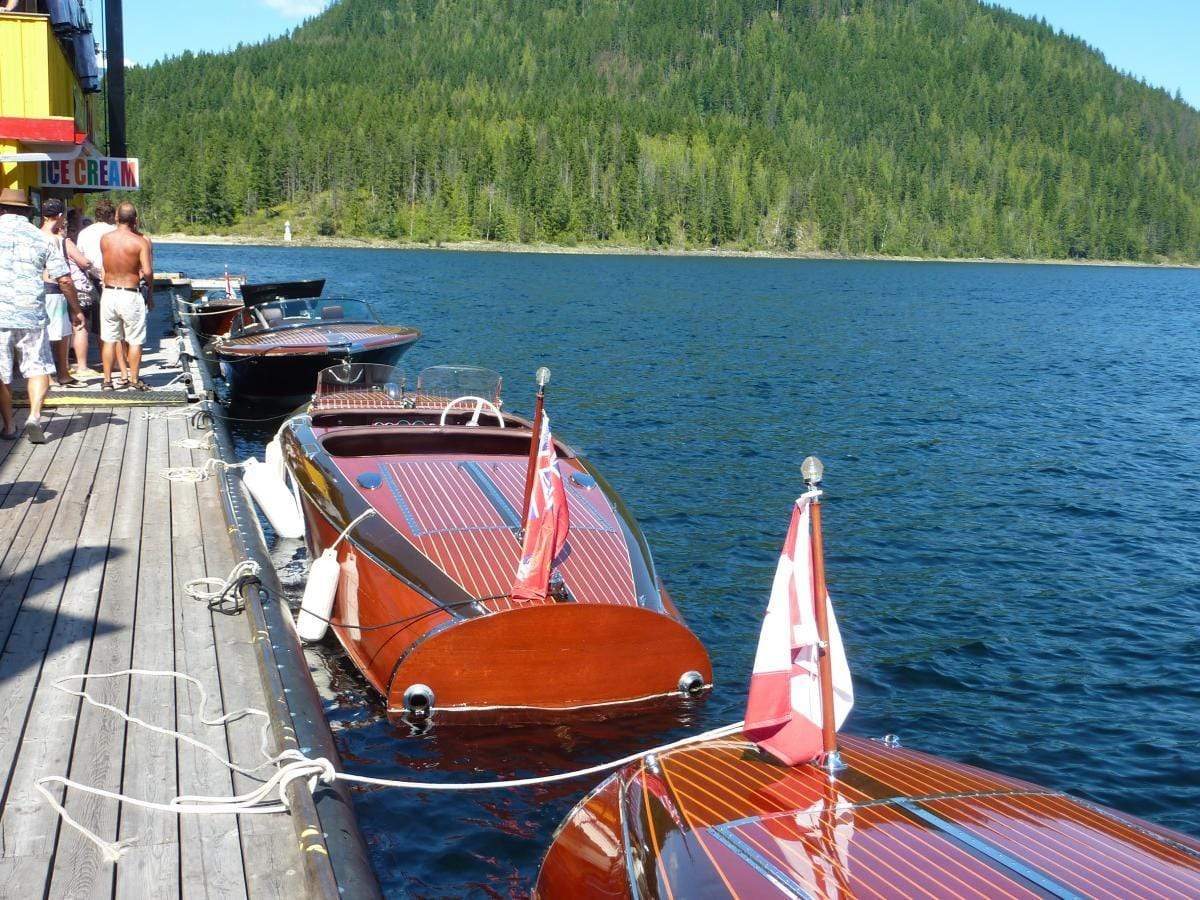 1939 CHRIS-CRAFT 19' CUSTOM - 'BARRELBACK'
This is one of the earliest 19'  Chris Craft "Barrelback" Customs made (Hull #5).  The early 1939 Chris-Craft Customs were made with single plank covering boards made out of rather large pieces of solid mahogany to get the shape needed. Roughly half way through that years production it was changed to a two piece covering board which remained through the rest of the production of this model up to 1942.  This particular boat was imported when new into the Muskoka region in Ontario by a prominent Ontario family for use at their cottage.  It actually was ordered with the base Model 'K' Flathead six engine and with no windshield and Gravette style engine bay vents. By putting the windshield and vents on in Canada it allowed Chris-Craft to say that the final fittings were done in Canada, allowing them access to the Canadian market at the time.
Thanks to being kept in it's boathouse for a good part of it's existence it still retains what is believed to be it's original leather upholstery and was restored in the early 90's by the owner with support from us.  At that time the bottom was re-done and an original 'Bugatti' style windshield was sourced by the owner and installed along with a re-power to a modern Mercruiser 5.7L V8.  To be show ready this boat is currently in need of a refresh and possible upholstery upgrade but is otherwise is good overall condition.  The original Gauge panel and gauges are available for a proper show refinish which we would be happy to estimate for you.  As well we could return the boat to its original 'K' engine or a larger 'M' if wanted.
Price Reduced