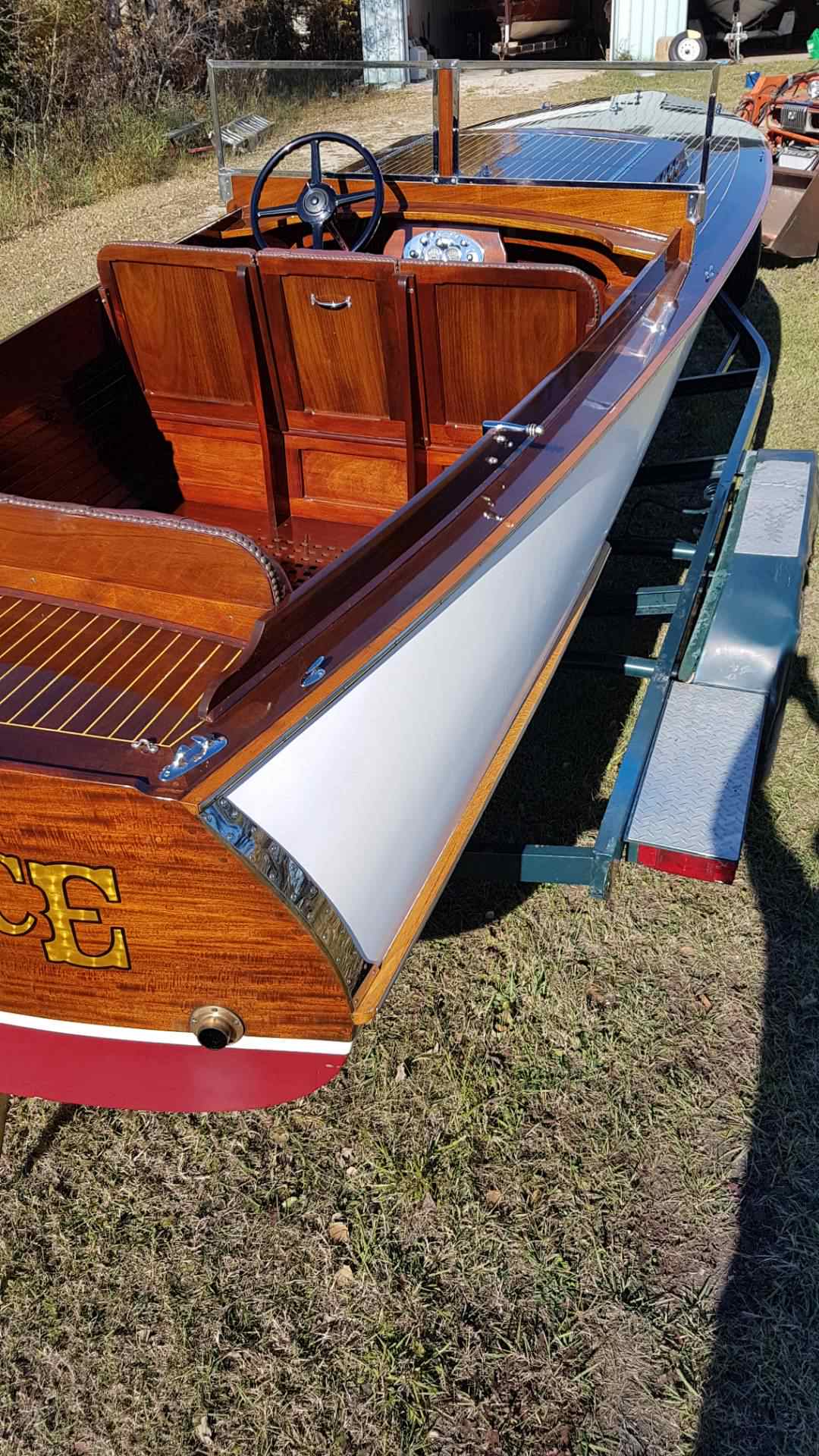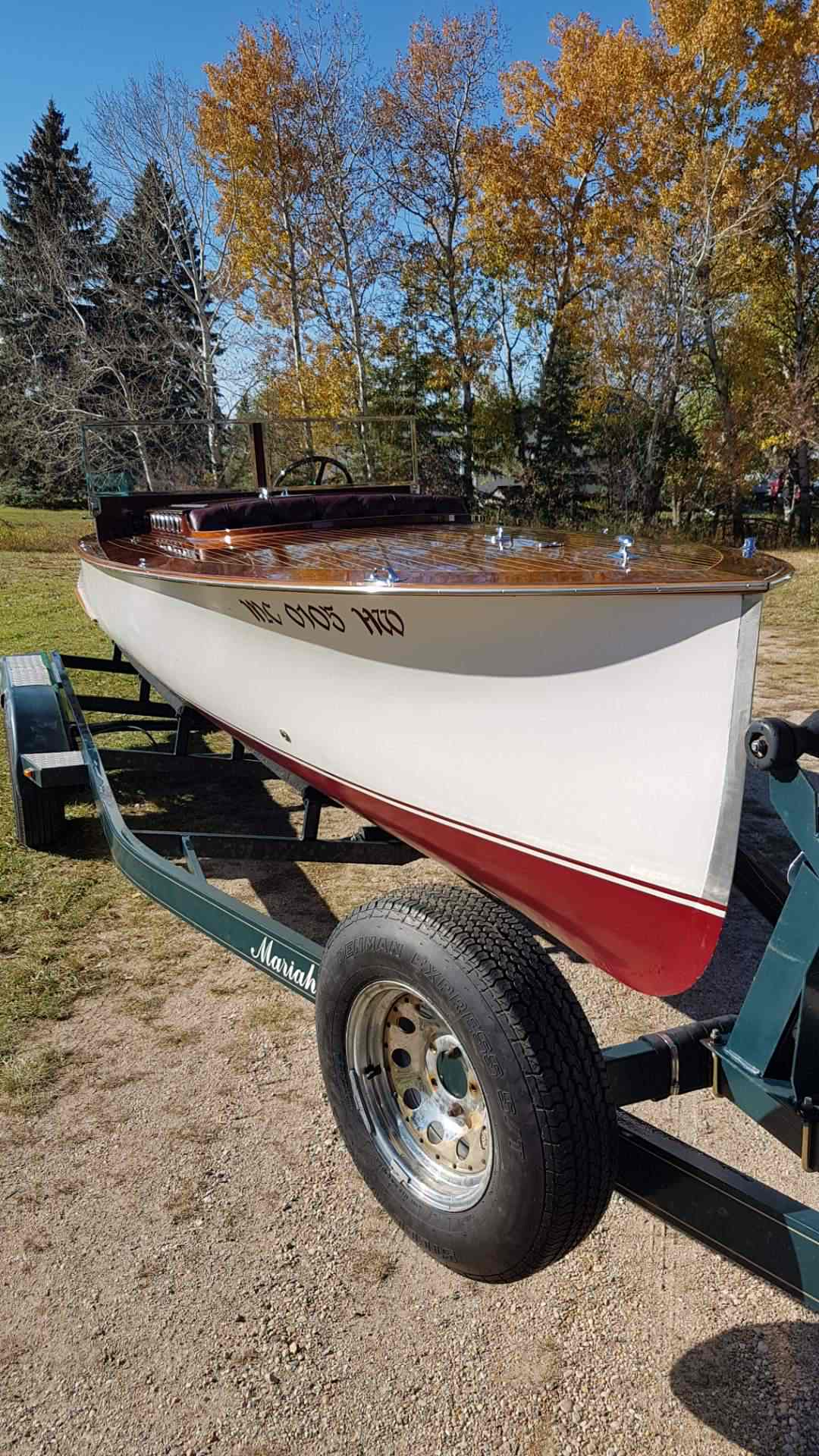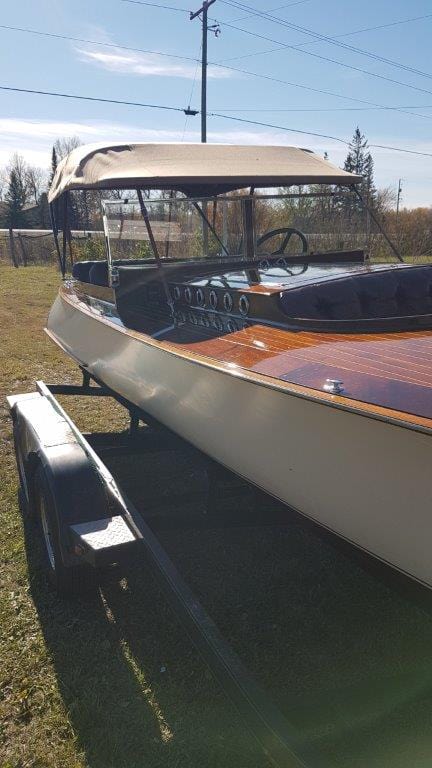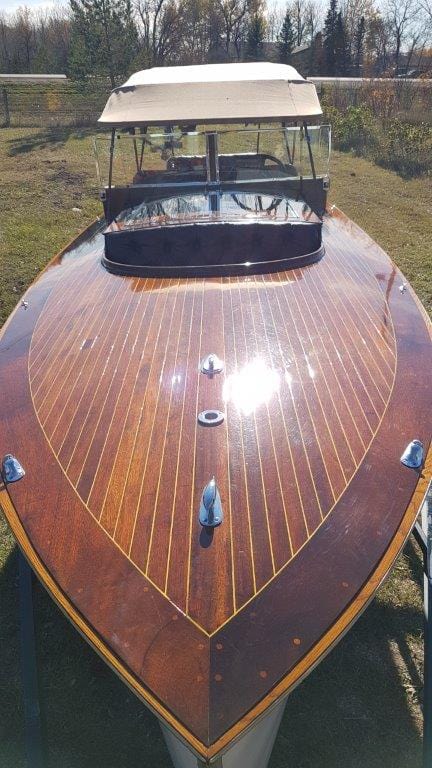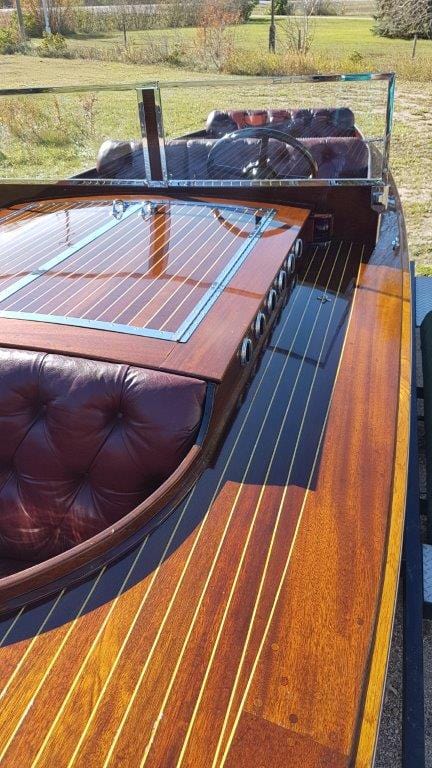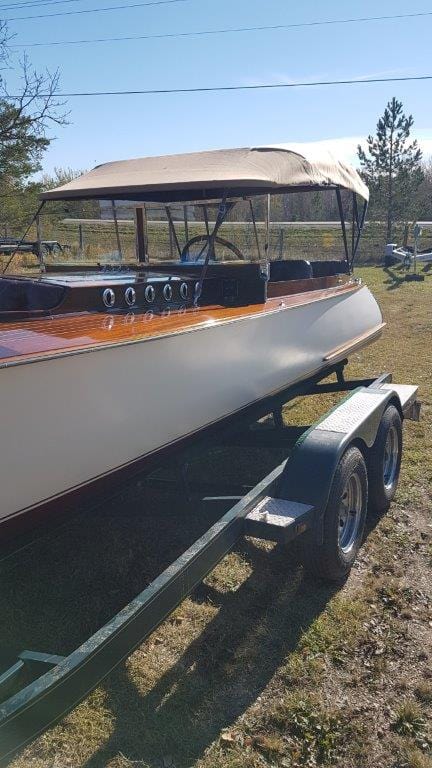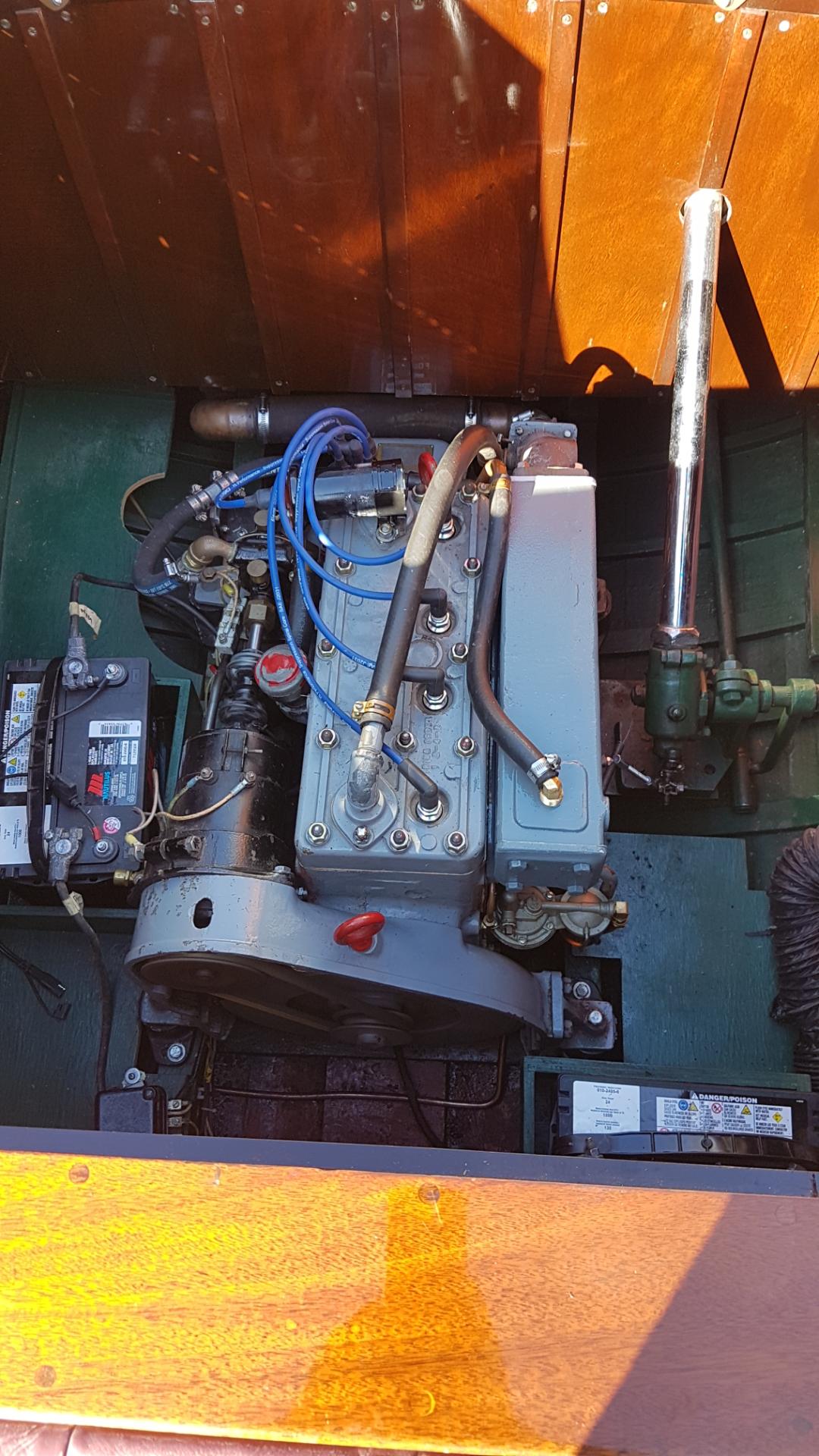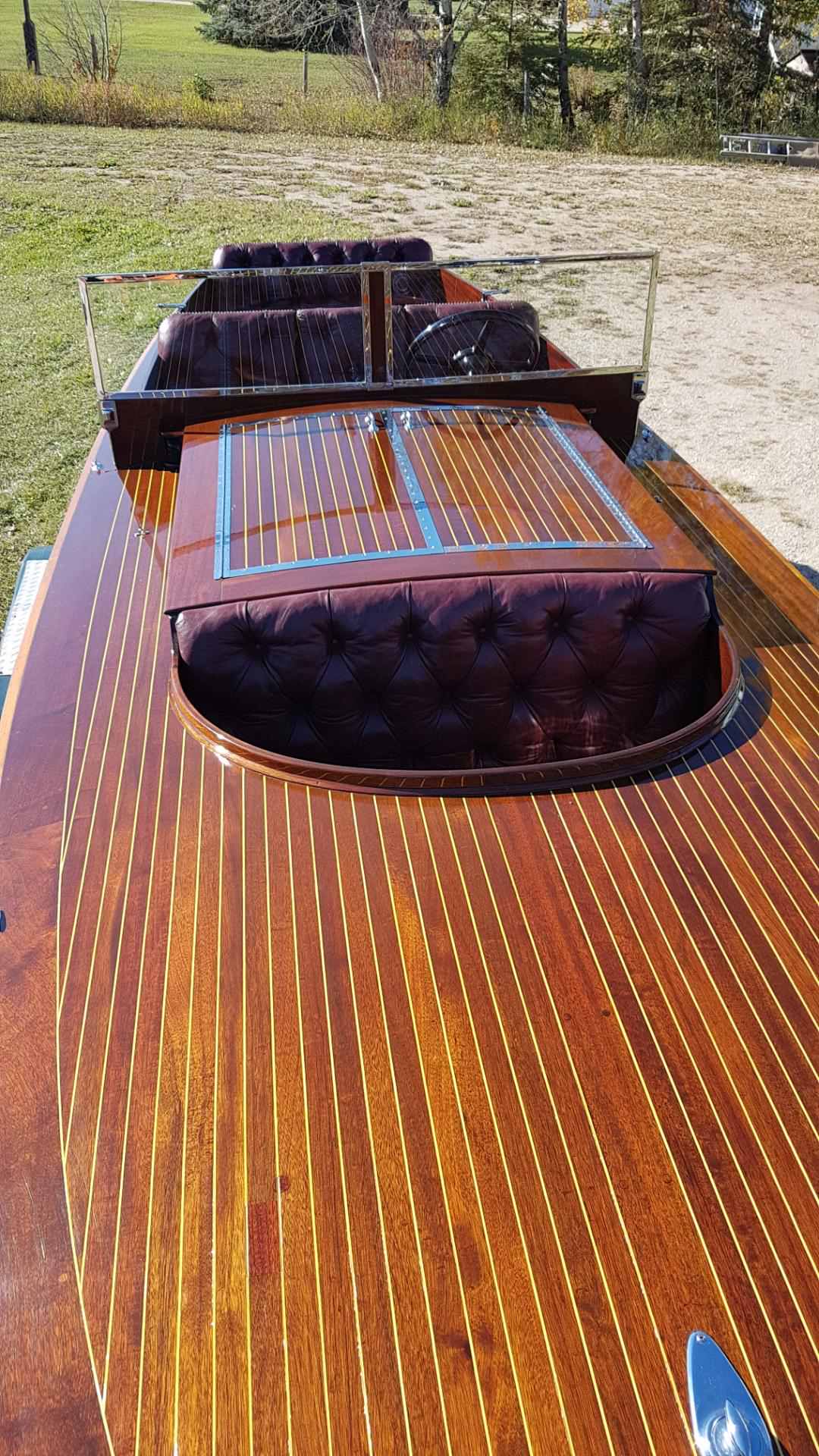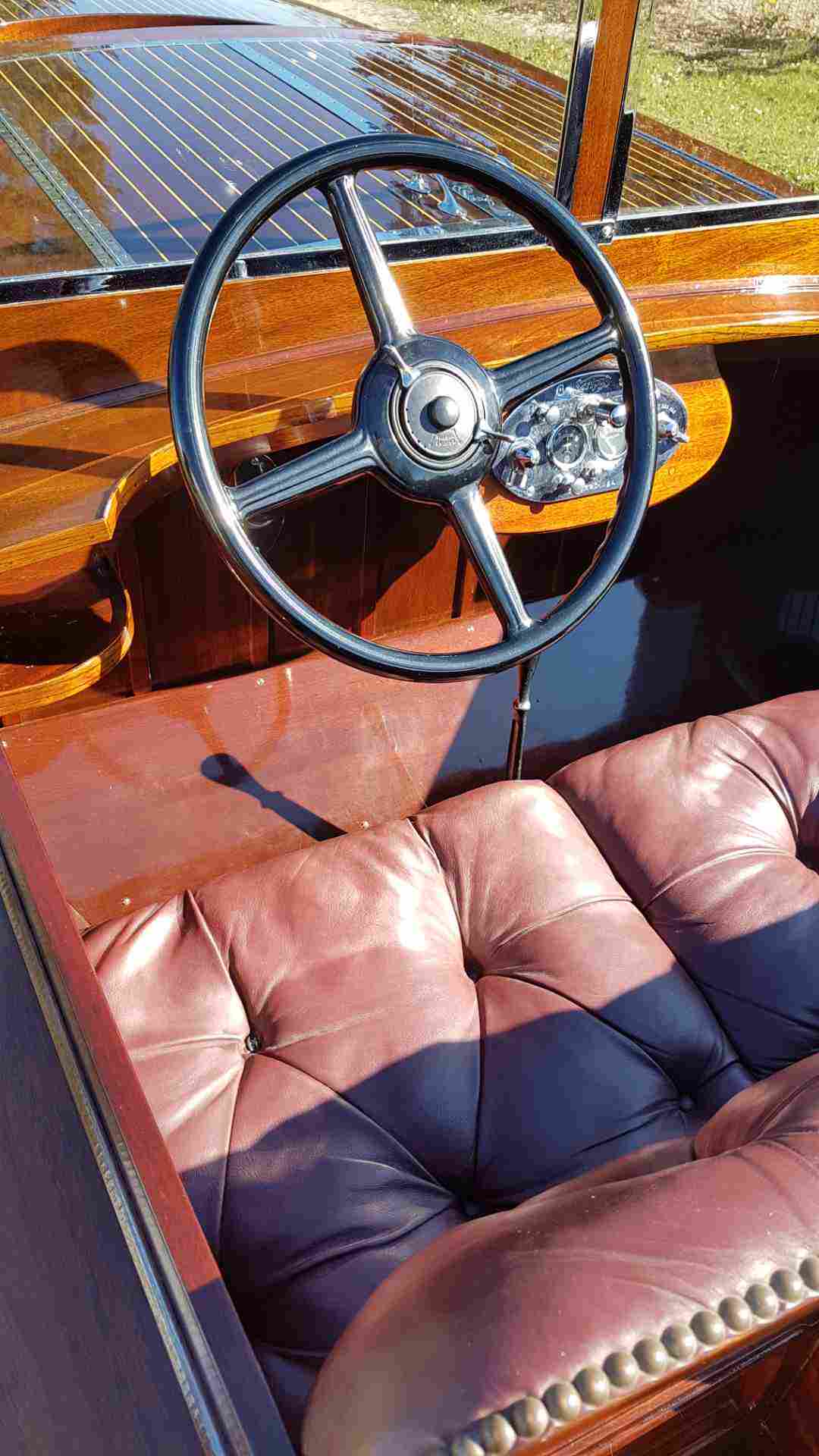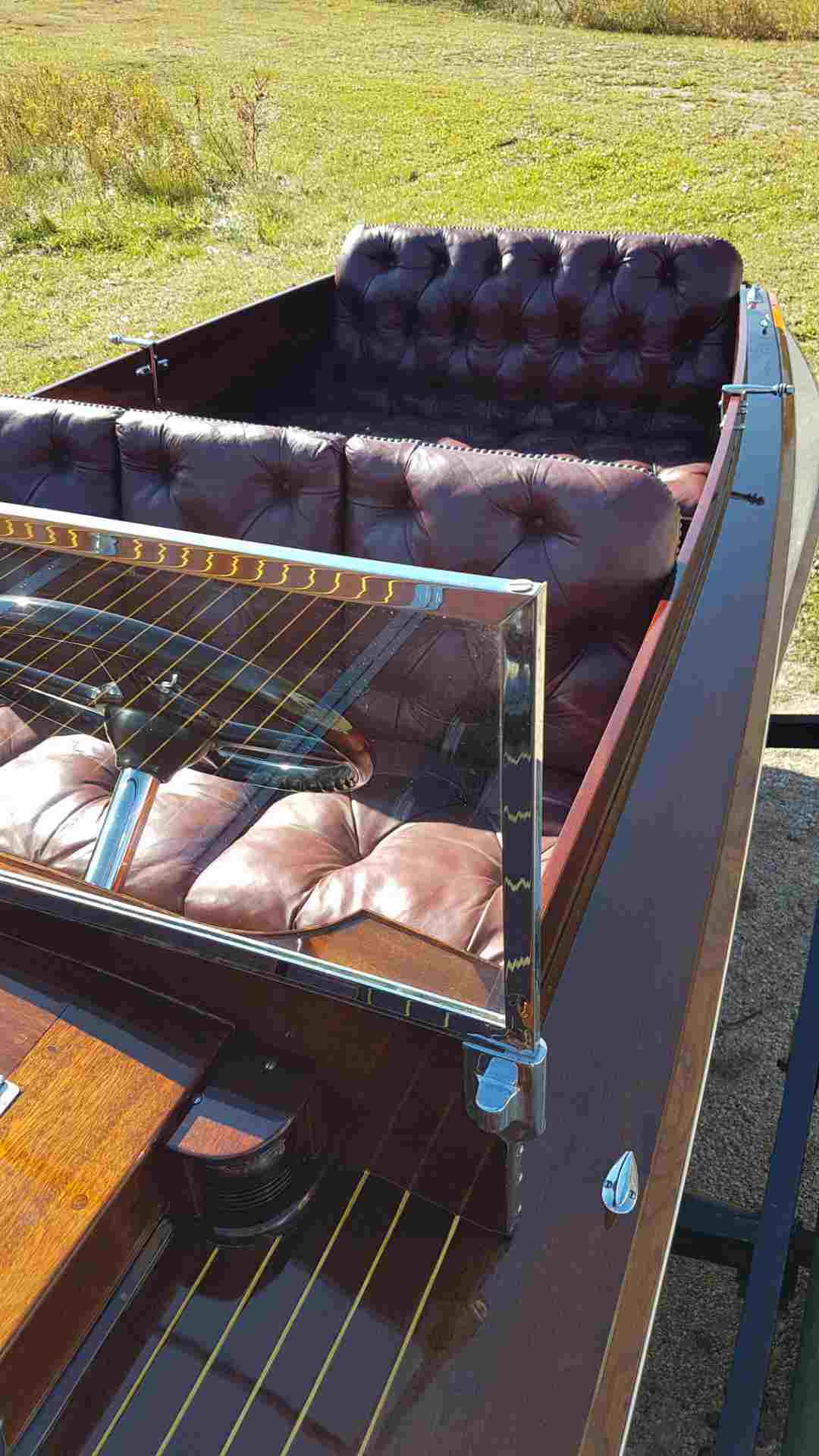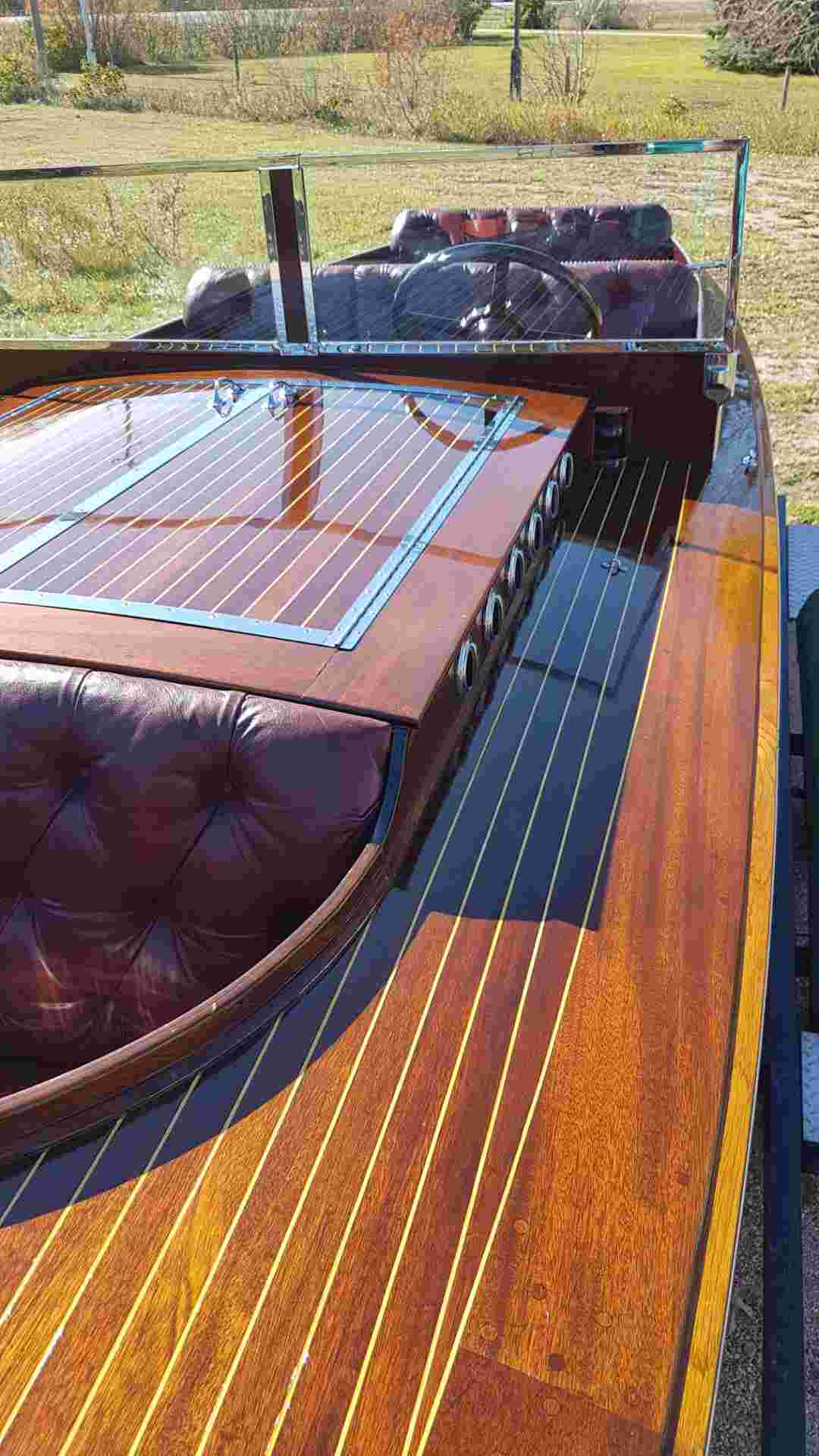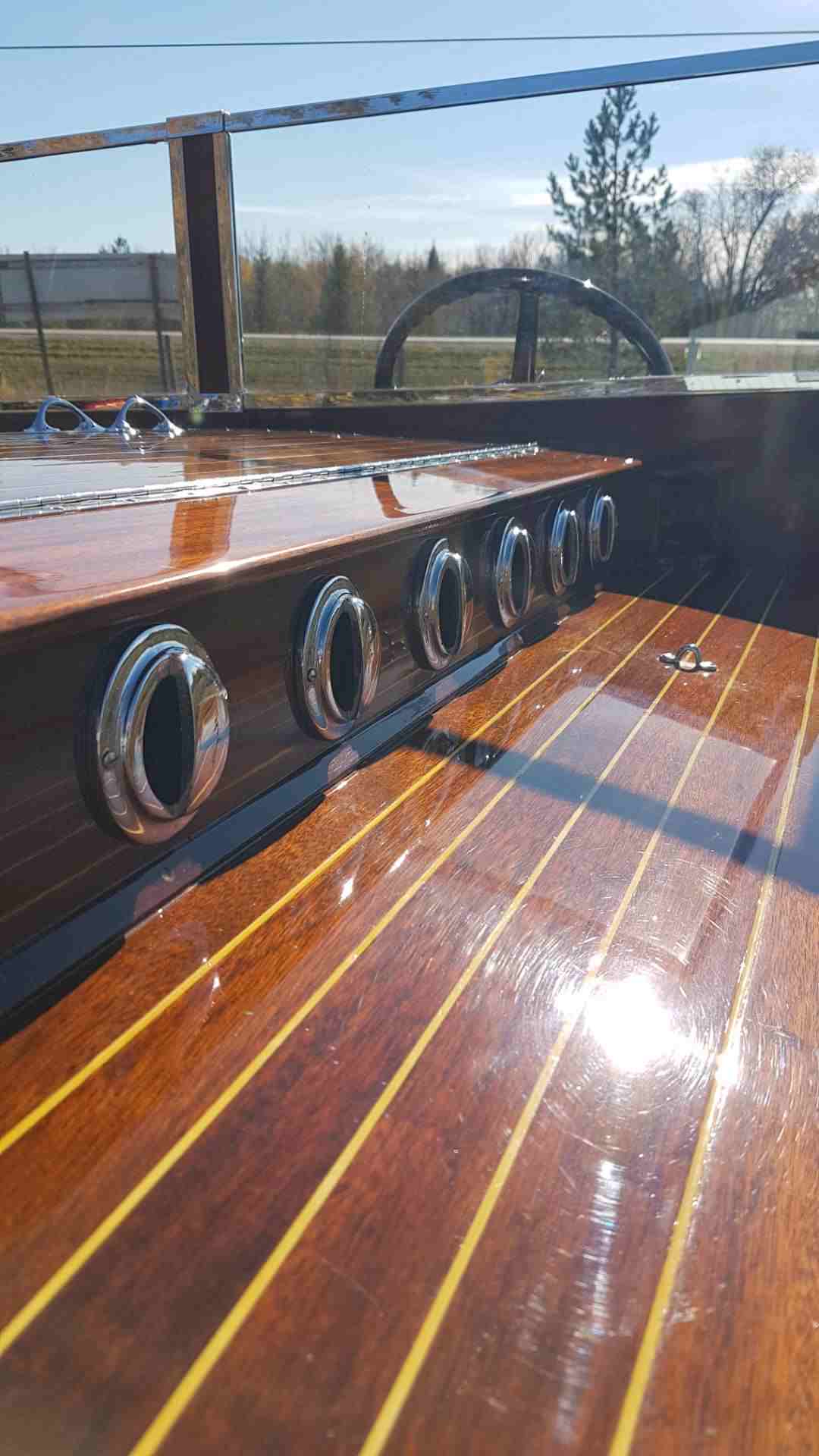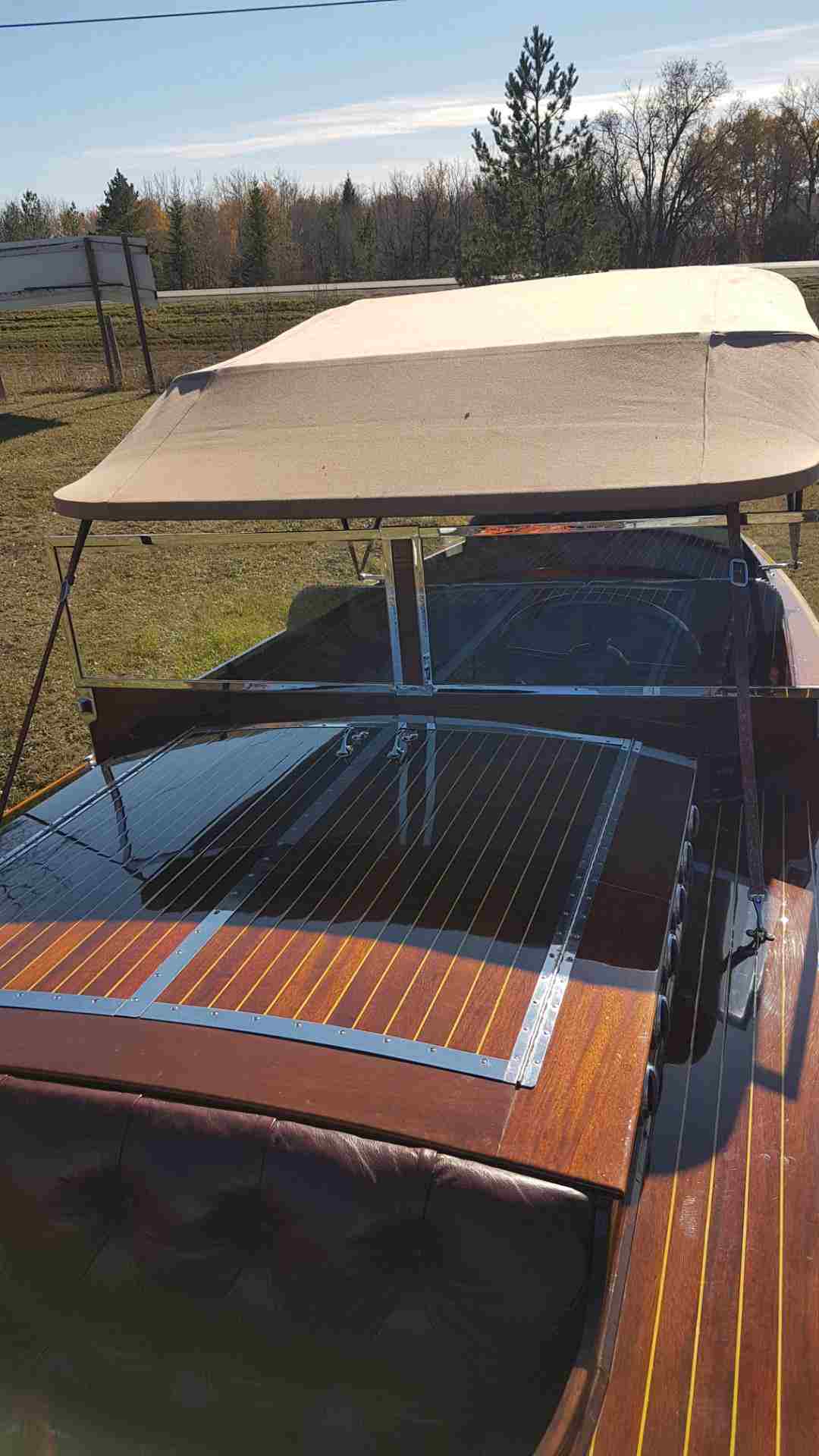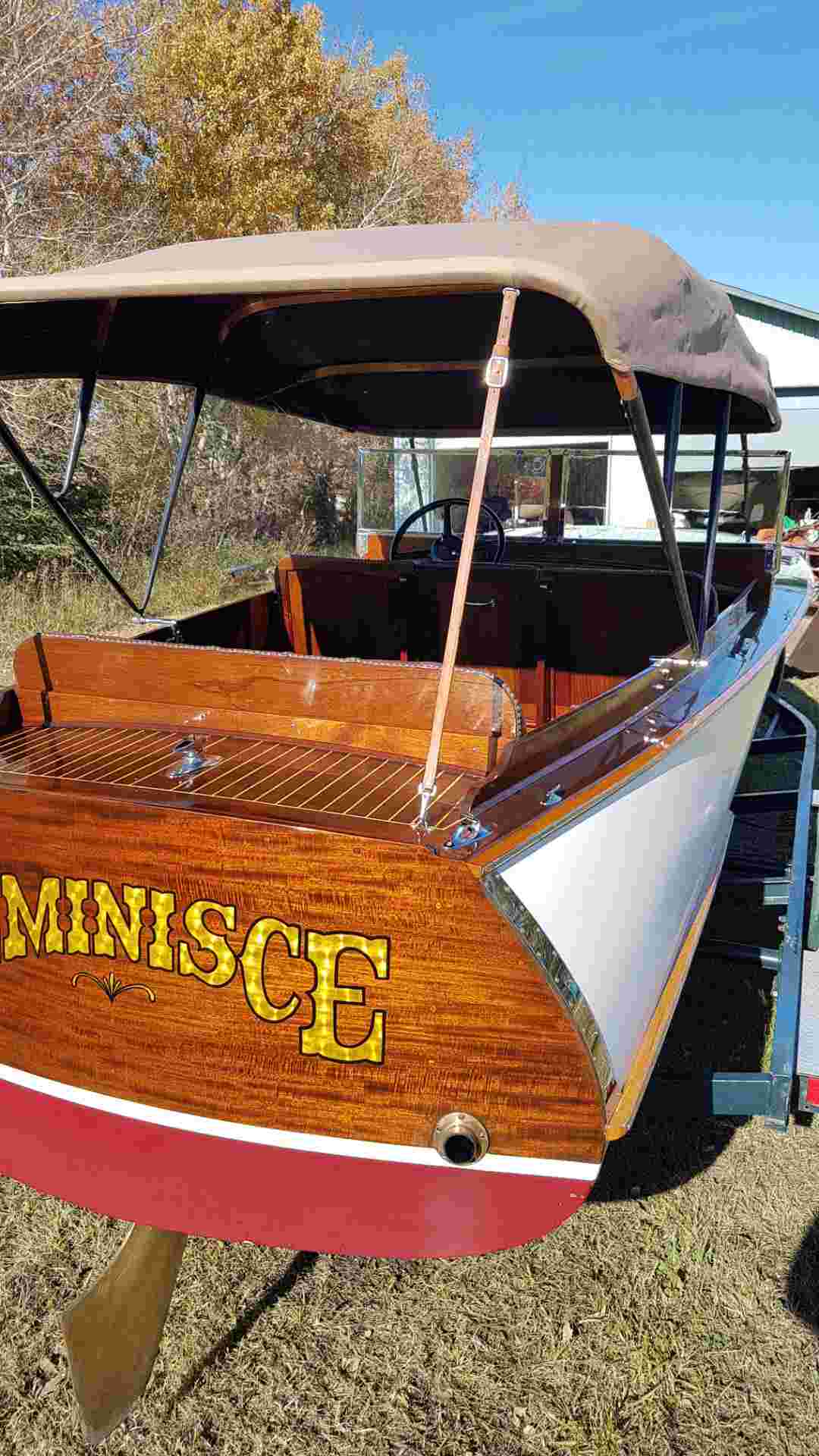 1930 W.J. Johnson 22' Long Deck Launch
W.J. (Billy) Johnson, of Disappearing Propeller (Dispro) boat fame, started to build boats again in 1929/30 in Port Carling after his Disappearing Propeller Boat Company went bankrupt in 1924. His  new company, incorporated in 1930 or 1931, was named Port Carling Boat Works and began building the famous line of Port Carling "Seabird" boats until the 1960's.
This boat offered for sale pre-dates the Seabirds and is one of very few built under the Billy Johnson name. A very rare and historic Canadian boat. This long deck launch offers a double cockpit configuration and a semi displacement hull. The weight of the boat is about 2400 pounds.
Hull
The hull is cedar plank construction on steam bent white oak frames covered with fabric and epoxy for a dry bilge. Like the famed Ditchburns, the deck is blind fastened mahogany over sawn mahogany beams.
Engine
The boat is powered by a 1950's Gray Marine phantom 4 cylinder with recently replaced exhaust manifold. For lower maintenance and reliability electronic ignition was also installed.
Electrical / Equipment
The boat has been upgraded with electric bilge pump and blower as well.
All electrical systems completely rewired. The system was upgraded to 12 volts. All the mechanical systems have been refurbished. The launch is currently in excellent condition.
Trailer
Comes with a low mileage tandem axle trailer with surge brakes, fenders and steps.
Located in Ontario (Great Lakes Region)