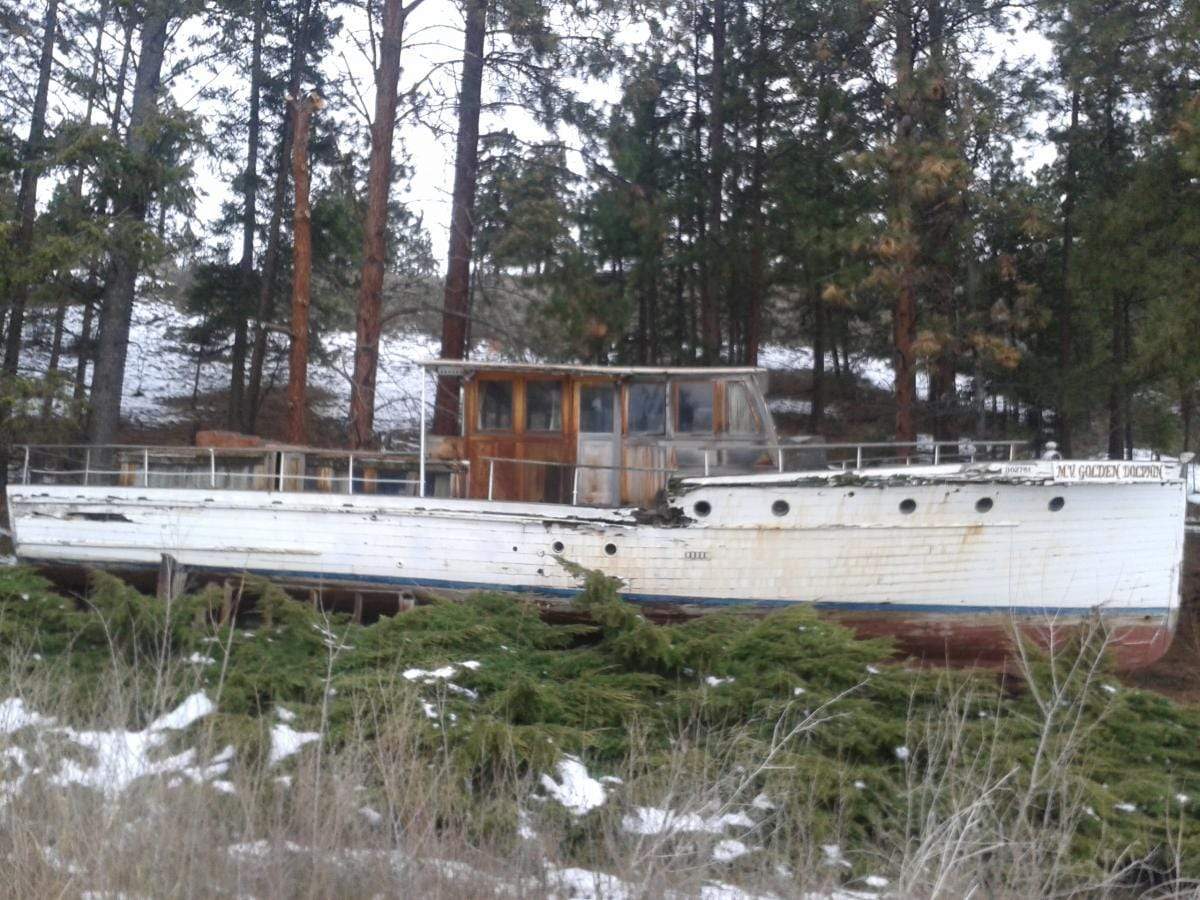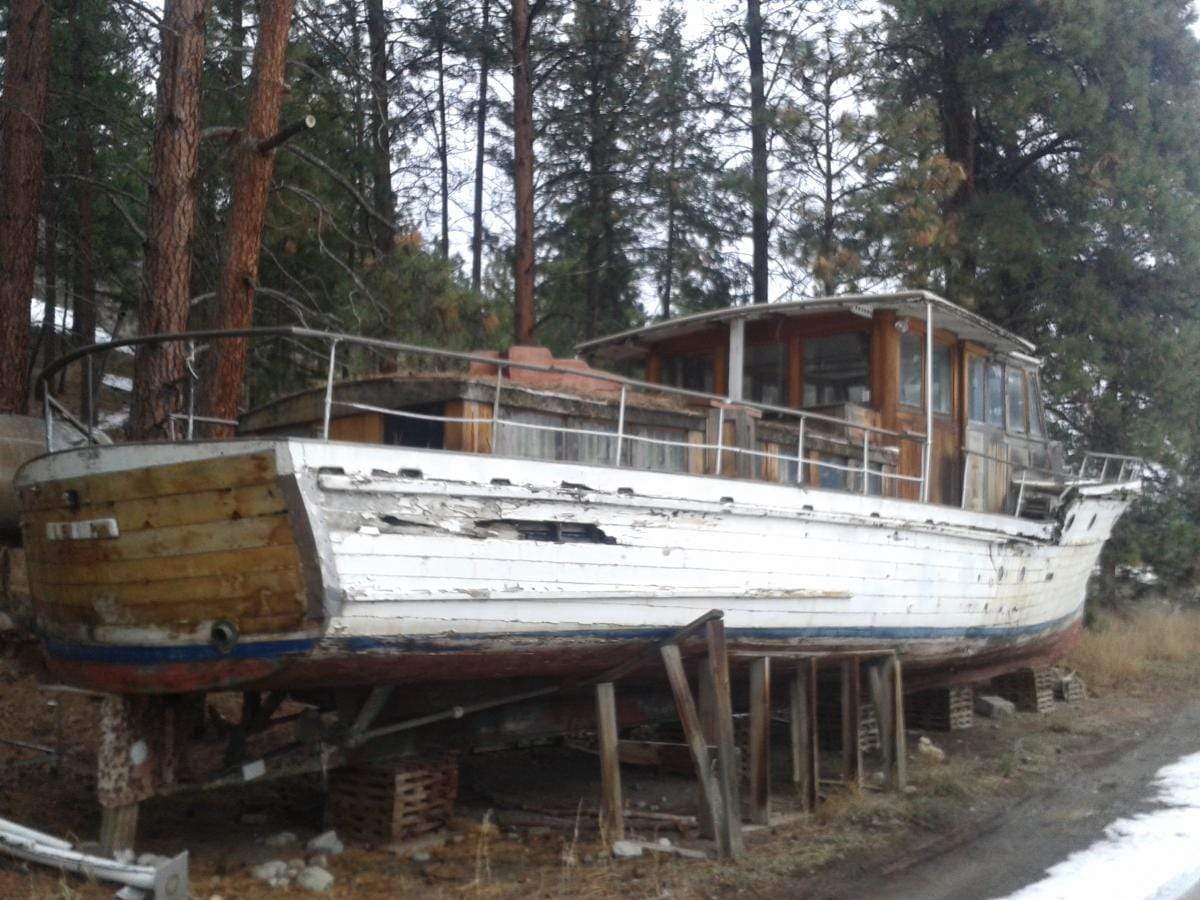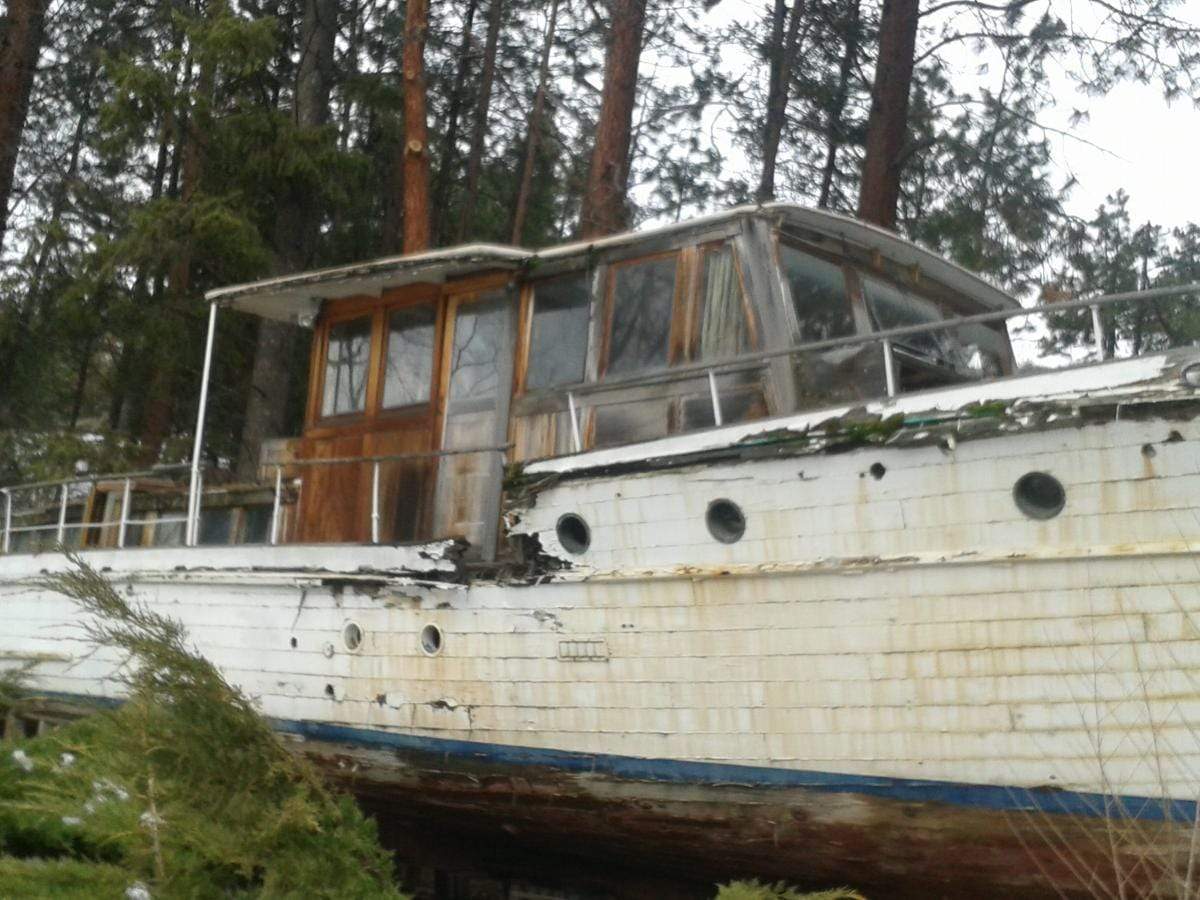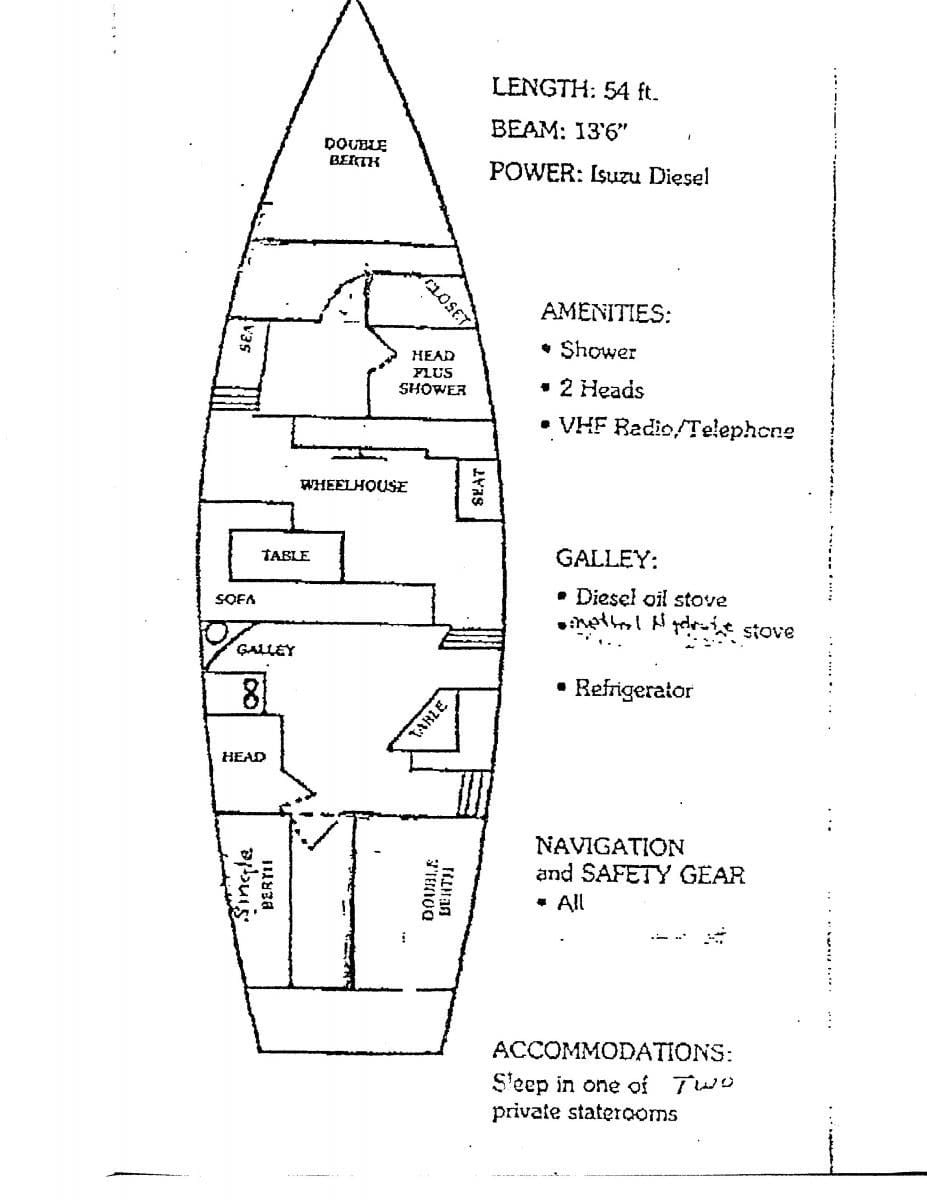 1926 ELCO 54' FLAT TOP YACHT
Originally built for an Alan Hudson as "ALSONEL III" and then more familiarly recorded as "AYACANORA II" in 1928 by 2nd owner Elizabeth H Packard - with full ownership records from 1926 to current.  This boat was last on the water in coastal British Columbia as the charter vessel 'MV-Golden Dolphin' in the 1990's when it was sold to a private individual who had it moved inland to under take an extensive restoration for eventual use on Lake Okanagan. 
Hull:
Unfortunately the owner passed shortly thereafter before completing the restoration with the boat having languished in the elements since then to a point where it will now need an extensive restoration.
Engines:
The boat is said to be complete with twin Izuzu Model DA120-120hp 6 cyl. Diesel Engines equipped with fresh water cooling. 
Hardware:
Also is complete to our knowledge of correct hardware and fixtures.

The widow & family would ultimately like to see her restored and is willing to consider any and all offers.  Here is your chance to own a piece of nautical history.
Located in BC